Originally Built As The Adelphi Hotel, Later Renamed The City Hotel
The City Hotel, also known as the Graystone Hotel, on Lower Court Street was originally built by Stephen Boon back in 1832. Boon served as President of the village of Watertown in 1847, directly after Orville Hungerford in the previous year.
At some point, the hotel, a three-story structure, would change its name to The City Hotel.  Situated next to the Kaiser Block and the Crowner House, a small driveway separating the structures, the hotel would be one of many in the area during the late 1800s.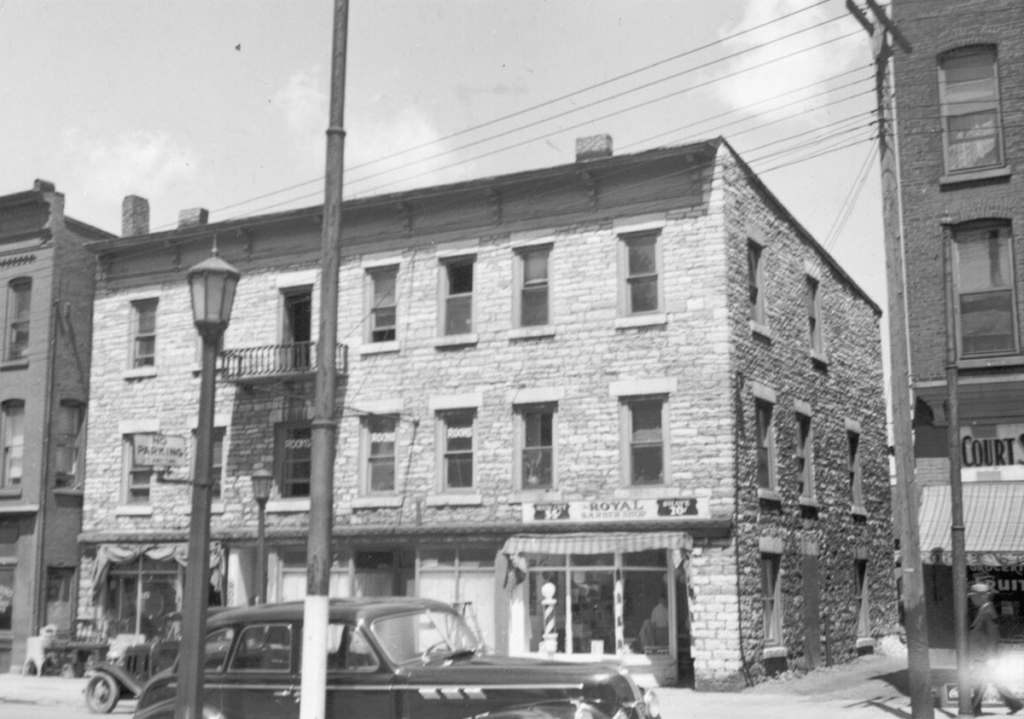 Directly across from it was the Romang House, located at the apex of Court and Coffeen Streets (Coffeen, initially named West Court St). The Romang House would change ownership but eventually be torn down and become the Colonial Beacon Lighthouse Gas Station site.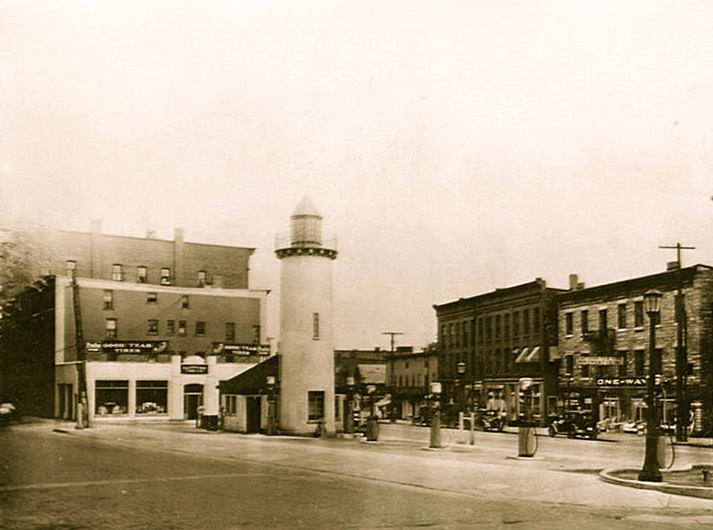 Down the street a bit further, where Court Street met Massey Street, was Watertown's first hotel, The Oakland House. Both hotels were essentially at the heart of what was once Watertown's red-light district, where some of the city's most notorious personalities ventured to after dark.
During its years, the City Hotel would be home to The Royal Barbershop for many years.  Another of the Watertown neighborhood grocery stores, One Way Quality Groceries, was also a tenant for some years, as was the Northern New York Implement Co.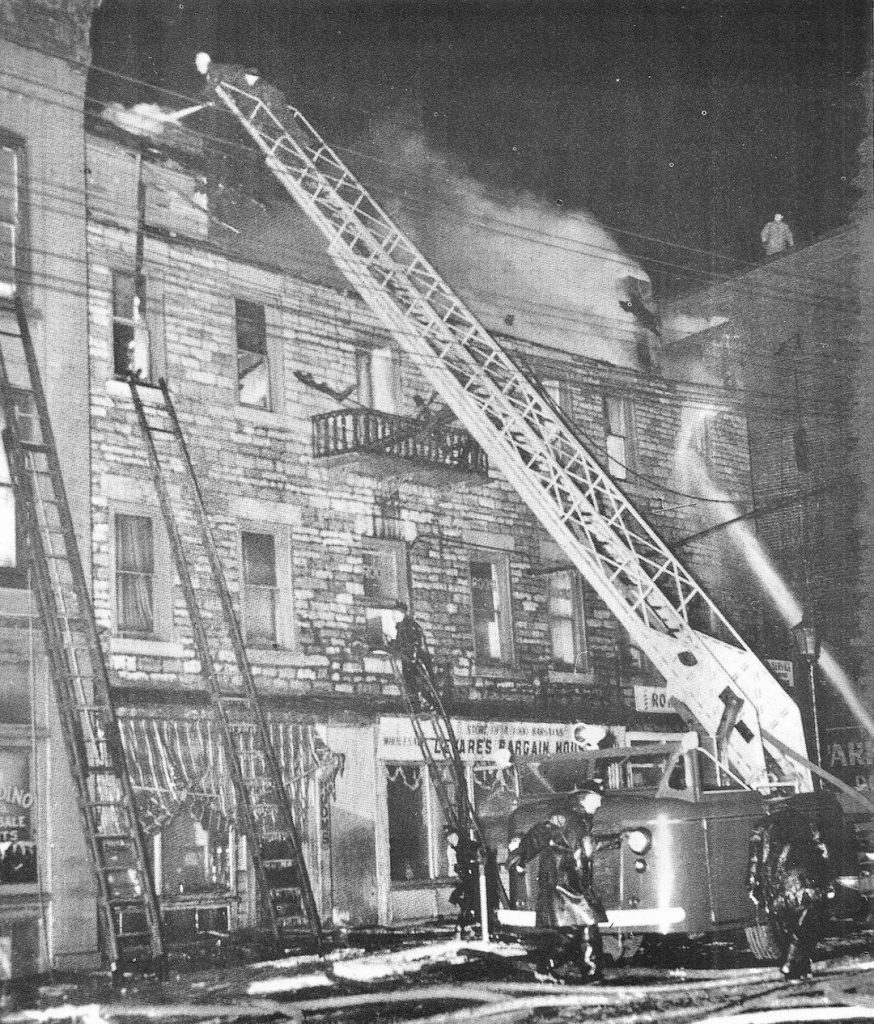 On one January night in 1947, the hotel would become the target of arson, resulting in three lives lost.  As the Watertown Daily Times reported:
The Graystone Hotel fire in January 17, 1947 was ruled arson by a 39-year old guest at the Court Street location after he set fire to a third-floor storeroom. The fire killed three people and the county judge at the time, Crandall F. Phillips, ordered the bodies of two of the victims exhumed for autopsies in an attempt to charge the arsonist with first-degree murder. The arsonist, Clarence Kendrew, would be found guilty and sent to Matteawan State Hospital for the Criminally Insane.
Two others were injured as the fire swept through the residential hotel made of wood and stone that was home to 27 guests at the time.  The fire raged on for three hours, the roof collapsing at one point.  Firemen were able to contain the blaze from spreading to the neighboring Crowner House, partially due to the driveway separating the two structures.
The location would become home to Morrison Motor Co. and then Goodyear Auto Service many years later.