The Kaiser Block, Home To The Green Lantern Restaurant
Located on lower Court Street, some may remember the building to the left of Goodyear known as the Kaiser Block.  The three-story brick building was built between 1880 and 1890 and demolished in 1970 to make way for Goodyear's service expansion.  At the time, the building was home to 16 apartments, with half being rented.  It was also home to Lawton's Barbershop, a used furniture warehouse as well as a wholesale produce warehouse.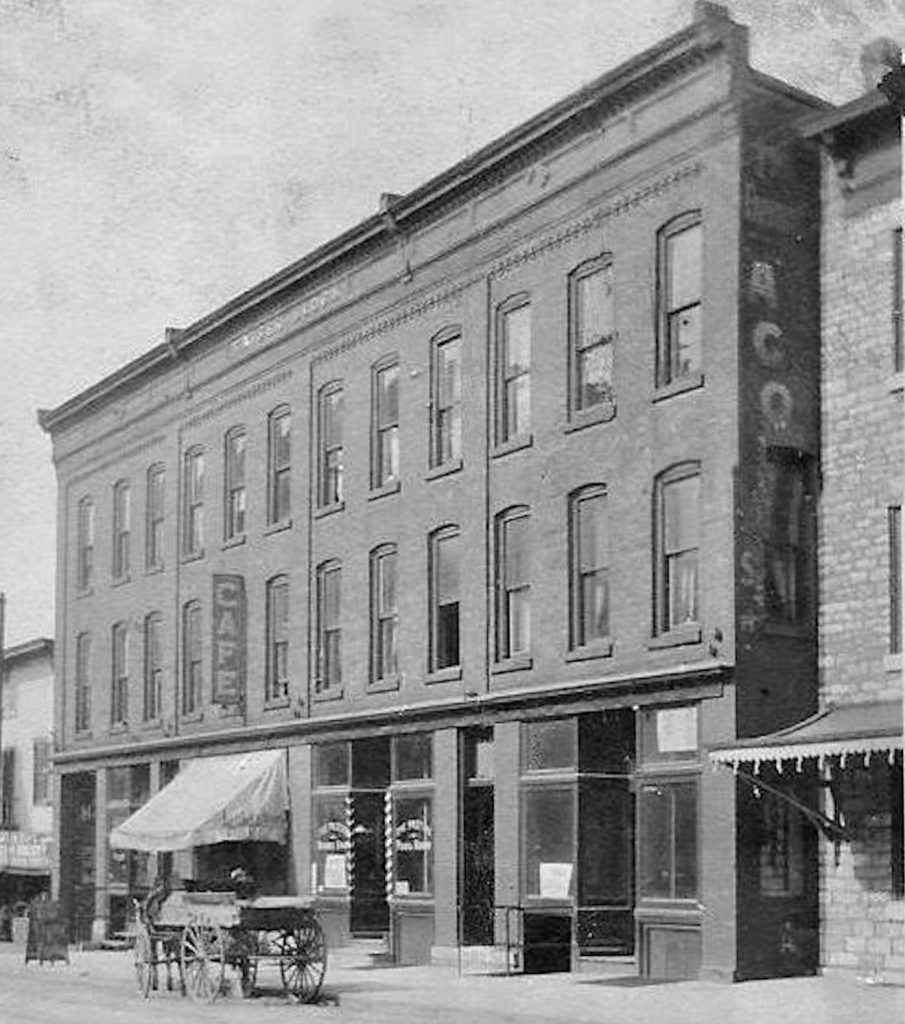 In its earlier years, the Kaiser Block was home to the Green Lantern Restaurant, Bach's Market, Brouse Barbershop and one of the Watertown neighborhood grocery stores, Guardino's Fruit Market.  The former City Hotel, aka Graystone Hotel as it were known in later years, was located next to it while the Romang House, another hotel, which around the 1920's was then replaced by the Colonial Beacon Lighthouse Gas Station, sat across from it at the apex of Coffeen (formerly West Court) and Court Streets.
Though it wasn't exactly a part of the "red light district" on Court Street that was infamous for crime, the Kaiser Block did have its problems with gambling taking place in its premises.  In 1912, a raid was conducted on the building's third floor and Thomas Kane was arrested on charges of operating a gambling room and sentenced to 50 days in jail.  Mr. Kane had been previously arrested and fined $100 for the same infractions, the police stating the only way to keep Mr. Kane from operating a gambling room was to keep him in jail.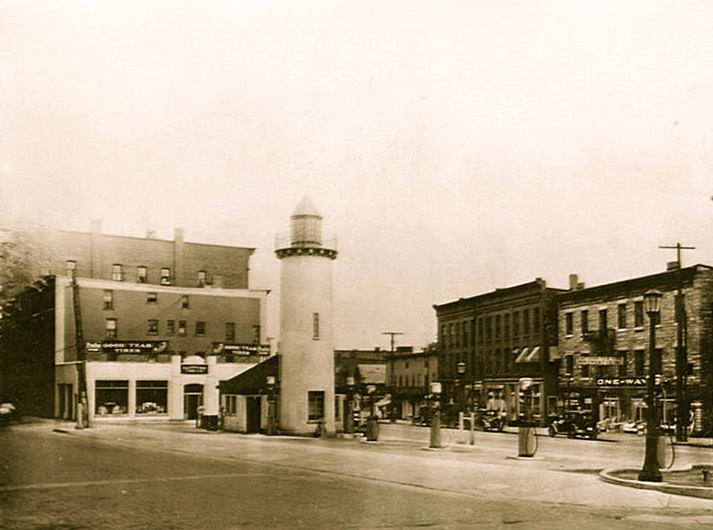 Two years later, Claude E. Barnes was convicted for gambling at the Kaiser Block and would attempt to inaugurate an anti-gambling crusade in the city afterword.  An individual known as "P.P." threatened to blow up the Kaiser Block where Barnes store was located "unless (Barnes) was ejected from that building" according to the Watertown Daily Times.  It's unknown if "P.P." was upset that Barnes had a sullied reputation that was not wanted in those parts or if his sudden change against gambling was deemed a threat to those who were still connected with the illegal activity.
The letter, sent to the former owner of the building, Edward Kaiser, read:
Dear Sir:

It has come to pass now that we have to protect ourselves against that cowardly disposed fellow, Claude E. Barnes, occupying a place in your block on Court Street to get rid of him we must.  Now we do hereby notify you that to protect ourselves and save your block from destruction, you will see that he gets out in short notice.  We are in receipt of a half dozen sticks of dynamite last weeks  of which each one is sufficient to destroy your whole block.  This is hard that innocent should suffer for the guilty.  Barnes must and shall go, without any malice towards you people in any way whatever we are.

Your friends, etc.

"P.P."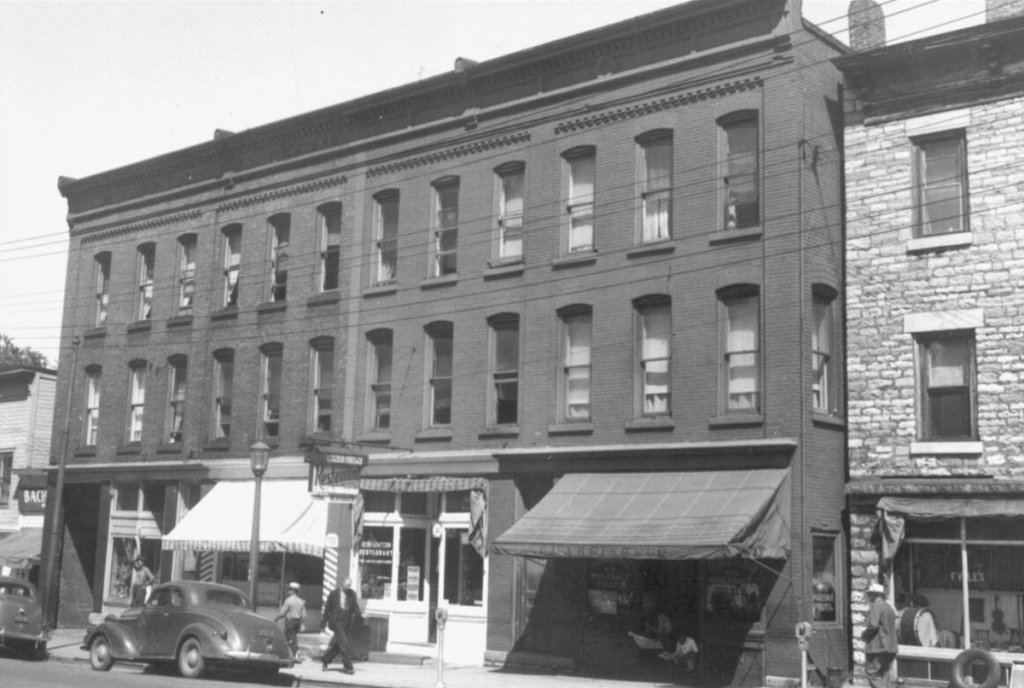 The letter would be read to Mr. Barnes by a reporter from the Watertown Daily Times who said it didn't frighten him, that he had a lease and would continue to live there through the duration of it.  "I am not afraid.  I think it must be the work of some joker," he would reply.
It's safe to say the building wasn't blown up that day and it would take several more decades before it met the wrecking ball for the aforementioned Goodyear expansion.