The Boston/Watertown Colonial Beacon Lighthouse Gas Connection
Back in 1919, the Colonial Beacon Oil Company was formed in Boston, Massachusetts, named after the city's very own Beacon Hill.  As some may know, Watertown is also a city outside of Boston.  In 1922, the Beacon Oil company developed a standard service design which they named the "Watertown" style which featured a lantern.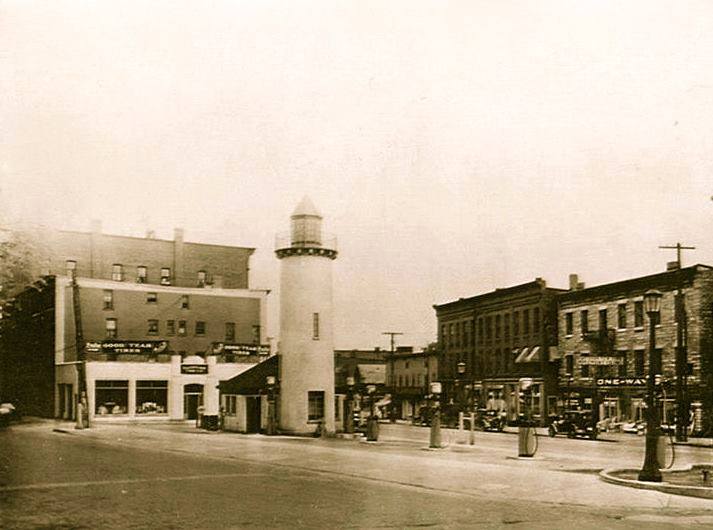 Growth Spurns Expansion Into New York State
By 1929, The Beacon Oil Company would have over 350 stations located in the New England Area and New York.  One of those stations would be a landmark fixture in Watertown, N.Y.  Located at the apex of Coffeen and Court Streets, the gas station would be at the forefront of was then the center of Watertown's bustling shopping district.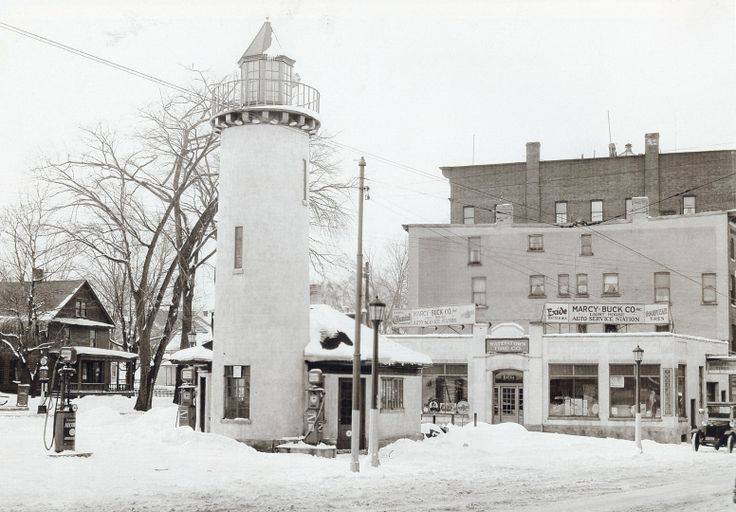 Name Changes From Colonial Beacon To Something More Familiar
Also in 1929, Standard Oil of New Jersey took ownership of the gas stations and renamed them Colonial Beacon.  In the 1950's, the name would change again to ESSO, an acronym for Eastern States Standard Oil which started as Standard Oil of New Jersey.
A look at some of the history of these lighthouse gas stations in New York State can be found at newyorkalmanack.com.