Bonniecastle, Named After Fictional Character and 1874 Novel "Arthur Bonnicastle"
The history of Bonniecastle, its original name, is one of the many intriguing stories of the 1,000 Islands.  Built on what was Root's Island in 1877 for Dr. Josiah Gilbert Holland, M.D., the channel separating it from Alexandria Bay would be filled in.  The mansion itself  would be given the name "Bonniecastle" from the fictional work of Dr. Holland's novel, Arthur Bonnicastle, published in 1874.
Incidentally, Arthur Bonnicastle can be read online or downloaded free from Google Books here.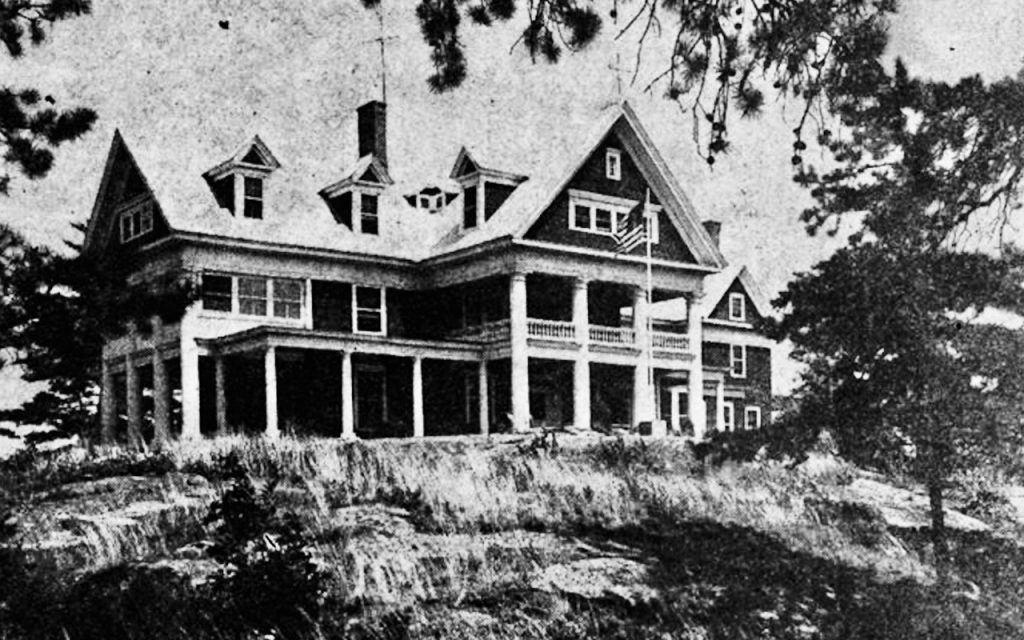 In David Lane's series, Old Houses of the North Country, published in the Watertown Daily Times from in the 1940s and 50s, it was noted of Dr. Holland–
A native of Belchertown a few miles from Amherst, Mass., Dr. Holland, close friend of poets, William Cullen Bryant and Emily Dickinson, was for some years a member of the editorial staff of The Springfield Republican, later a founder and several years editor of Scribner's magazine, noted lecturer, and author of several novels including Seven Oaks, and Captain Bonniecastle (sic), for which he named his Thousand Islands summer home.
An interesting side note to the fictional character Arthur Bonnicastle: the name would be given to a child born in 1877 in Osage County, Oklahoma, to an Indian woman named Me-Tse-He. Arthur Bonnicastle would subsequently join the military in 1900 after a year studying in Pennsylvania at the Carlisle Indian Industrial School and was assigned to the 9th U.S. Cavalry.
Arthur Bonnicastle was stationed at Madison Barracks in Sackets Harbor, N.Y., home of the Fighting Ninth, a scant 34 miles from his namesake in Alexandria Bay, N.Y., before seeing battle in China as part of the Boxer Rebellion.  After reaching rank of Sergeant, Arthur Bonnicastle would return to his Osage roots and become Chief which provides another layer of irony: David Lane would note in his article, "tall, erect, with black eyes and straight black hair Dr. Holland looked like an Indian Chief."
Life can be stranger than fiction sometimes.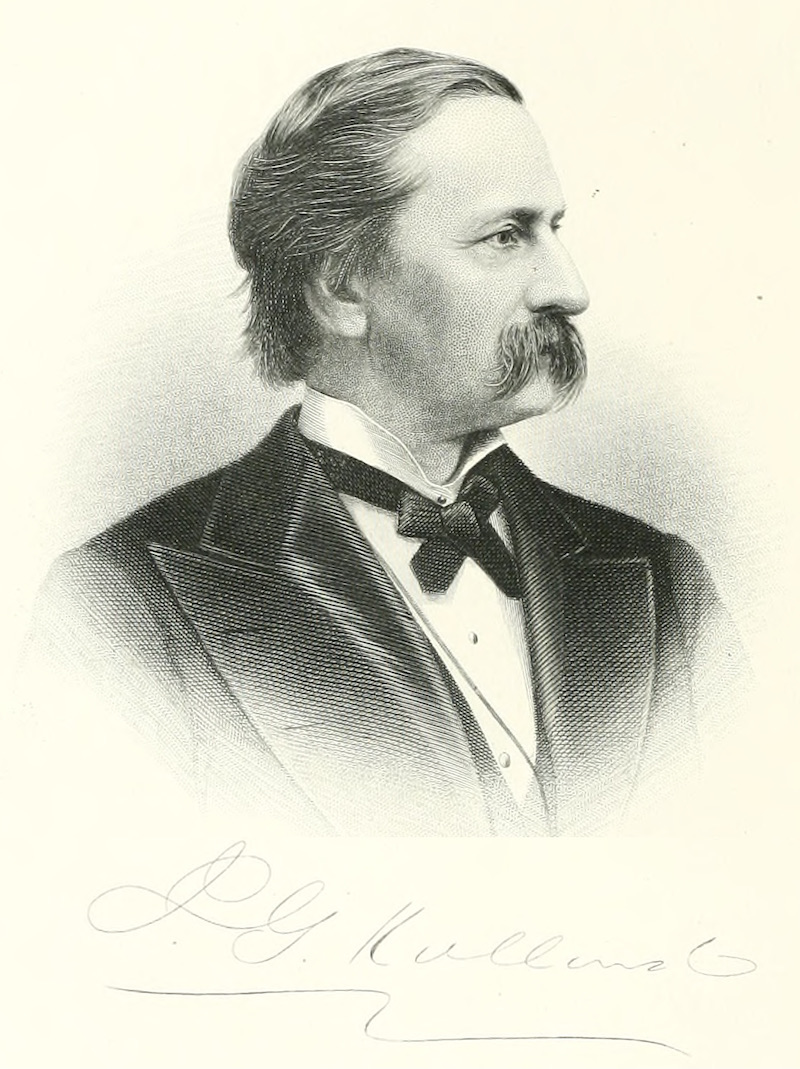 As editor of the Springfield Republican (noted as Union in the Watertown Daily Times in 1877), Dr. Holland would visit the 1000 Islands, specifically the Crossmon House—
Those who contemplate spending any portion of the summer out of town could hardly select a more romantic and delightful locality than the Thousand Isles in the St. Lawrence River or a better hotel than the Crossmon house at Alexandria Bay, Jefferson County, N.Y., a little village close by the islands.  There are, in fact, 2,00o of these islands, and many of them have been purchased by wealthy parties, who have erected summer houses upon them.  Dr. Holland is to spend the hot weather there, and while this resort has been yearly growing in favor, it has not yet been spoiled by the fashionables, and the rates of the Crossmon house, a first-class hotel, are only $2.50 per day.
Evidently, the stay made quite an impression on Dr. Holland who, by October, would have purchased land and seek to spend $10,000 building what would become known as Bonniecastle.  As it turned out, it would be built directly across the channel from the Crossmon House.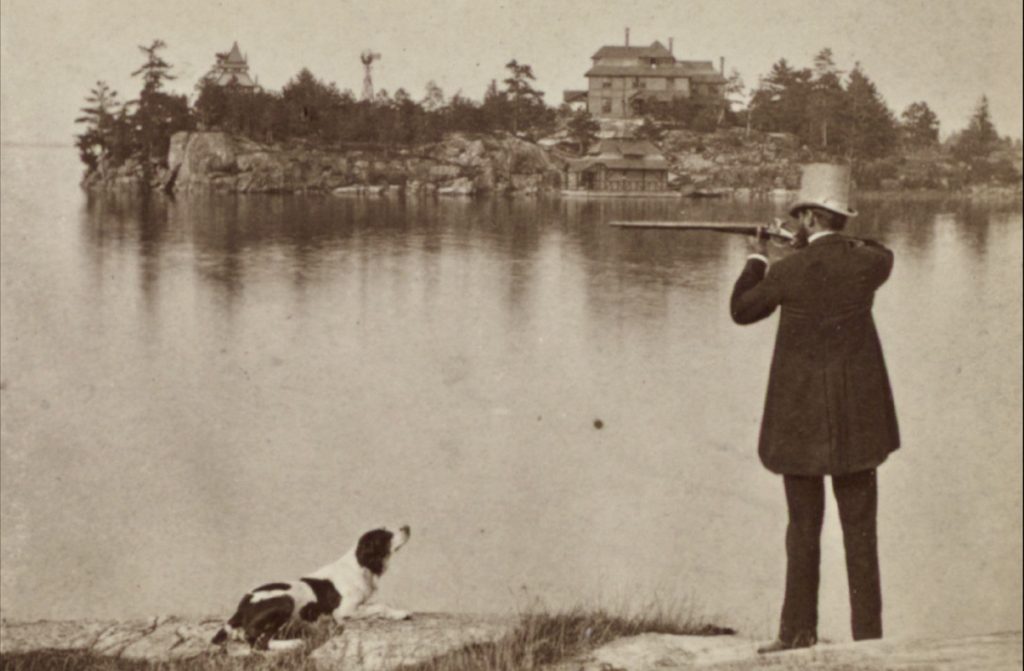 David Lane's historical account with regards to Dr. Holland would continue with–
From that time (having come to the Thousand Islands) in 1876 until his death Oct. 12, 1881, he was one of the most ardent enthusiasts and promoters of the region.  He was most adorned in Alexandria Bay, which has a street named after him, and where he founded the Holland public library still a flourishing institution and also where he had much to do with the expansion of the Reformed Church of the Thousand Islands, sometimes known as the Holland Church.
Those words were written back in 1954.  The Holland Public Library, now home to Alexandria Bay Chamber of Commerce, served as a library until 1998 and was added to the National Register of Historic Places in 2002.  Holland Street is still there, as well, Bonnie Castle Resort & Marina, as it is referred to presently, resides at 31 Holland Street.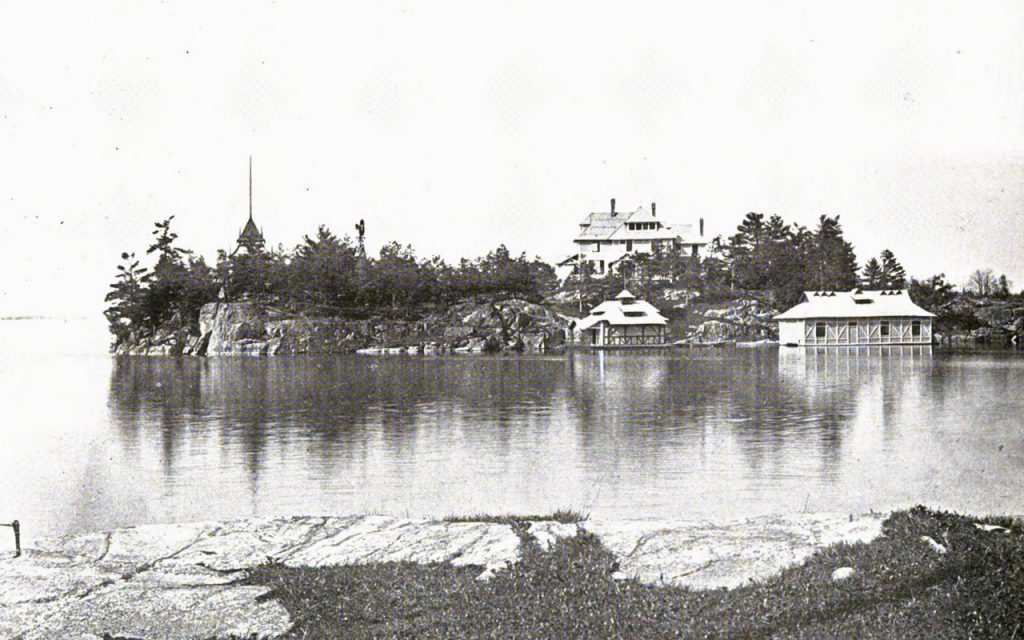 Five years after the death of their mother in 1896, the Holland children would sell Bonniecastle to Gilbert T. Rafferty of Pittsburgh, a coke and coal millionaire, who would reportedly greatly improve the summer home along with the likes of George Boldt and James H. Oliphant who went in as stakeholders in the purchase.
Now referred to as "Bonnie Castle," Rafferty would make the property into an island again according the to Daily Times–
Mr. Rafterty is making an island out of Bonnie Castle, which is a point off the main land one-fourth mile below the bay.

Twenty-five men are at work digging a canal twelve feet wide and four feet deep through 1,000 feet of land.  This will be a great improvement the point.  Mr. Rafferty also owns Imperial Island, just across from Bonnie Castle.
Bonnie Castle would remain in the Rafferty family until 1941 when St. Cyril's Catholic Church of Alexandria Bay was given title to the property.  A year later, they would transfer it to the White Fathers fo Africa, who would begin training young men for Catholic missionary service in Africa.
The property would once again change hands in 1965, purchased by a Canadian company only to be sold again in 1974.  The buyers, also from Canada, would have the present-day marina constructed, but sell the property four years later to Donald Cole, of Cole Muffler fame.  Cole would be the one to usher in the era of turning the summer home into a resort complete with a restaurant and lounge and further expansions into the mid-1980s.
According to the Bonnie Castle official website—
The current owners—from Rochester, New York, and Alexandria Bay, New York—bought the property from Don Cole in May 2012. They are proud to run a family-owned business and hope that their plans for renovation will do justice to Bonnie Castle's rich history.
Below are a collection of interior stereographs from Bonniecastle c. 1880 cropped into a single photo.  The photos are the same as in the gallery, but posted here to give photo credit citation which won't fit in the gallery views.