Ever imagine what one of the earliest hotels In Watertown, N.Y., looked like?  Look no further than the Oakland House.
Constructed in 1808 by Henry Coffeen, the Oakland House was considered the best hotel in the county.  A year later, Coffeen would start the first newspaper in Watertown here, The American Eagle, described as an "organ of the rising Van Buren element in the Democratic Party of the time," though it supported Republican-Democrat in politics as well as President Monroe.  In its early days, it sat opposite the County Jail and Courthouse on the "other" square.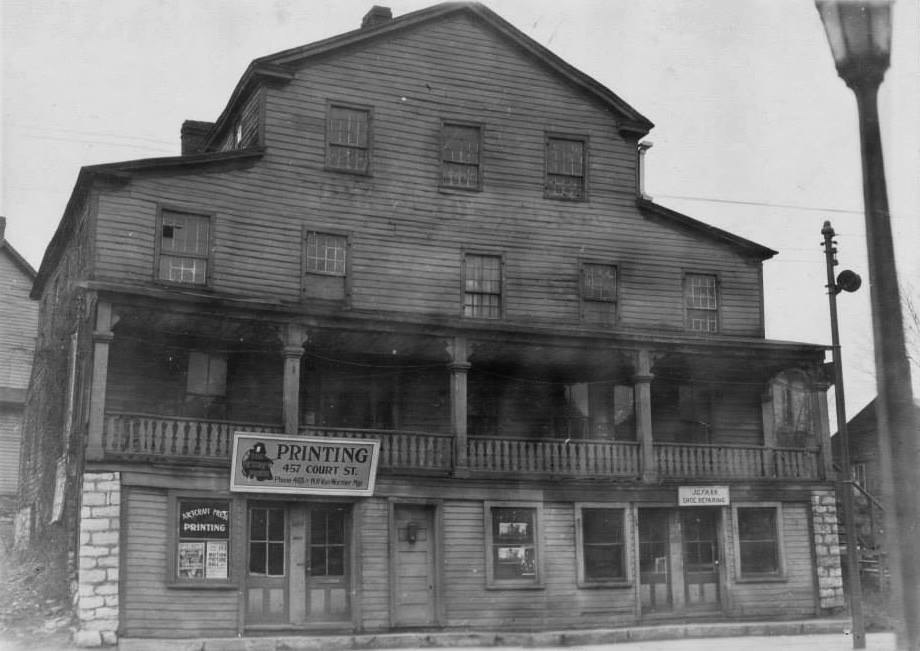 The photo above is likely after 1915 or thereabouts when the hotel once again became home to a printing press – an otherwise ideal location between the county jail and city hall if it weren't part of Watertown's 'Red Light' district with all sorts of unsavory watering holes nearby with names like "Bucket of Blood" and "The Pig's Ear."  
Before the Oakland House was built in this location, a printing office building was situated near this location, as seen on a map drawn in 1804 and discussed in an 1887 Watertown Daily Times article.  Perhaps its location was why, once built, the Oakland House "housed" a printing office numerous times.  Another interesting piece of information offered in the article was that the lower end of Public Square was referred to as "The Mall."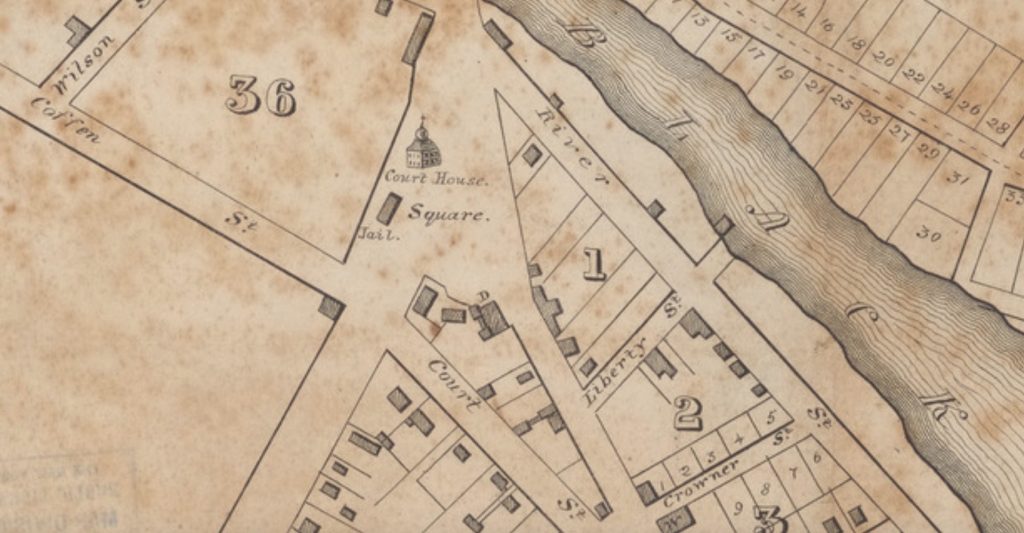 During the Civil War, the Oakland House was a recruiting center for Henry D. Rich, Recruiting Officer.  "Forty-Two Dollars Bounty will be paid for all good, able-bodied men."  Rich would also seek 100 good artillery horses and 100 good cavalry horses.
The Oakland House had a long history of crime and tragedy, from pocket-picking to shootings and suicides, making the fact that it was once owned by a city policeman, John Van Wormer, himself a victim of several thefts, somewhat ironic.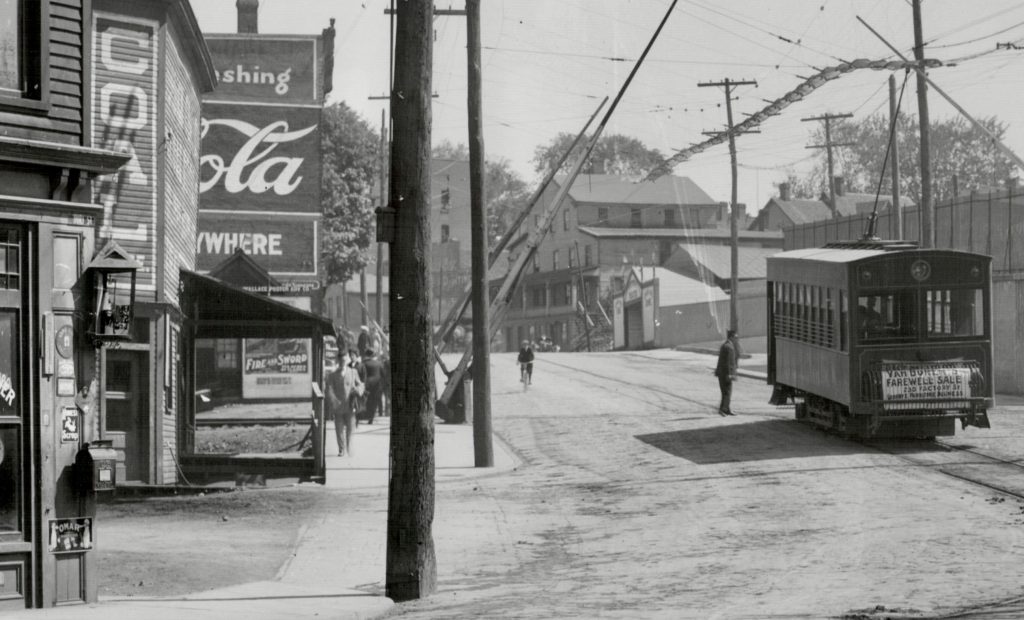 One tragedy particularly of note a well-known local football player, Ray B. Storey, who, at the age of 23, played for the Watertown football team and was considered their best player.  The Watertown Re-Union reported on October 12, 1901:
Storey was 23 years of age and a young man of rare strength and magnificent physique.  He was cheerful and sanguine in his manner and the last man thought likely to end his own life.
A letter left on the bedroom stand in his hotel room, addressed to his brother, read:
Dear Brother:

When this reaches you, I shall be dead.  God forgive me for the act, but life holds nothing for me now.  Give me a decent burial.  John Allen owes me about $12.  Save my nugget pin for Frank.

Your Brother,

Ray
While no one knows for certain what spurned the act, it was known that Storey, who was engaged to Ms. Grace Graves, a student at Oneonta State Normal School, planned the marriage to occur after she graduated – despite her parents' opposition.  According to his roommate and fellow football teammate George Putnam, Storey had been awaiting a letter from Ms. Graves, telling Putnam, "If I don't receive one today, she's got to show me."
The Oakland House was torn down 31 years later, in 1932.