The J R Miller Co – A Watertown, N.Y. Shopping Landmark For 123 Years!
One of the Longer running stores in Watertown's history was the J R Miller Co, founded by Col. James Robertson Miller in 1868.  An immigrant from Scotland,  Miller came to the United States at the age of 24 and finding himself at home in Watertown two years later.  The move would prove to be fortuitous and mark the beginning a long and eventful career that would see his store continue long after his death in 1909.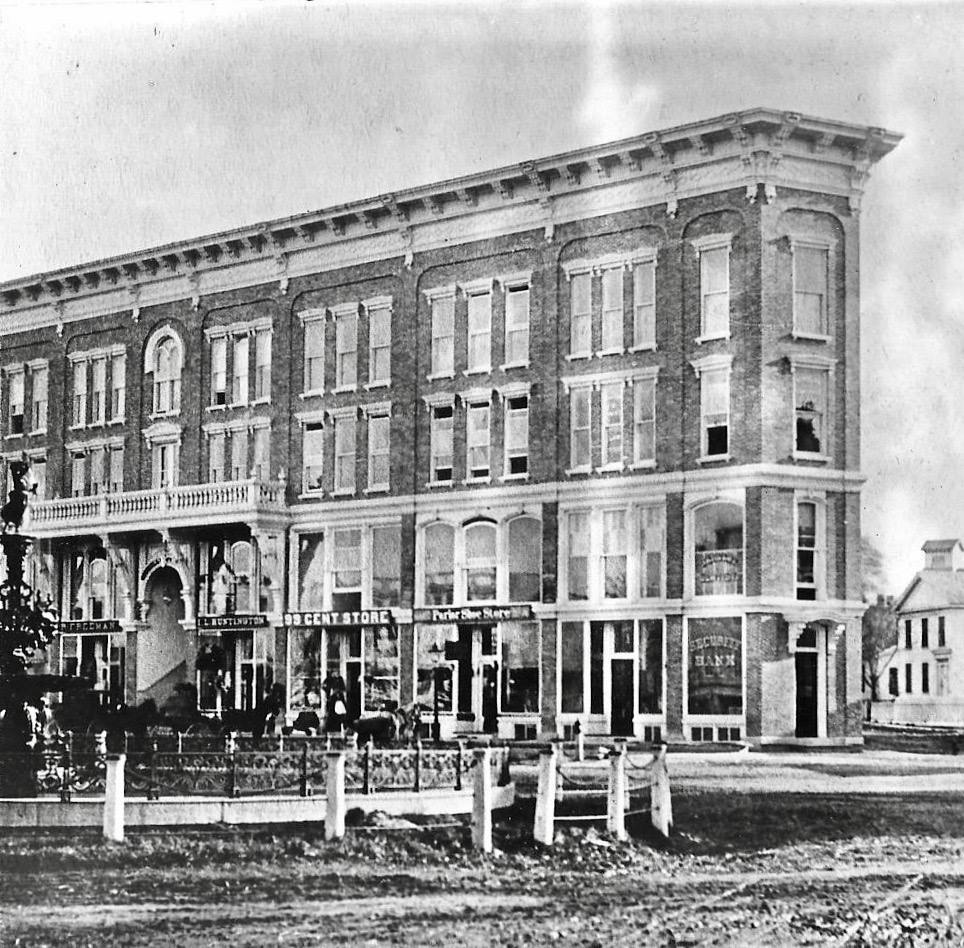 At the start of his career in Watertown, Miller worked for the Candee & Wooley firm on Court Street as a clothing cutter for the first two years after which he reportedly received dividends for his services.  In 1871, he would go into business with Henry Hareford to form Miller & Hareford which would be located in the Winslow Block, later known as the Commercial and Taggart Block.  In 1877, J R Miller would buy his partner out and eventually move to its Iron Block location where it would remain for well over a century.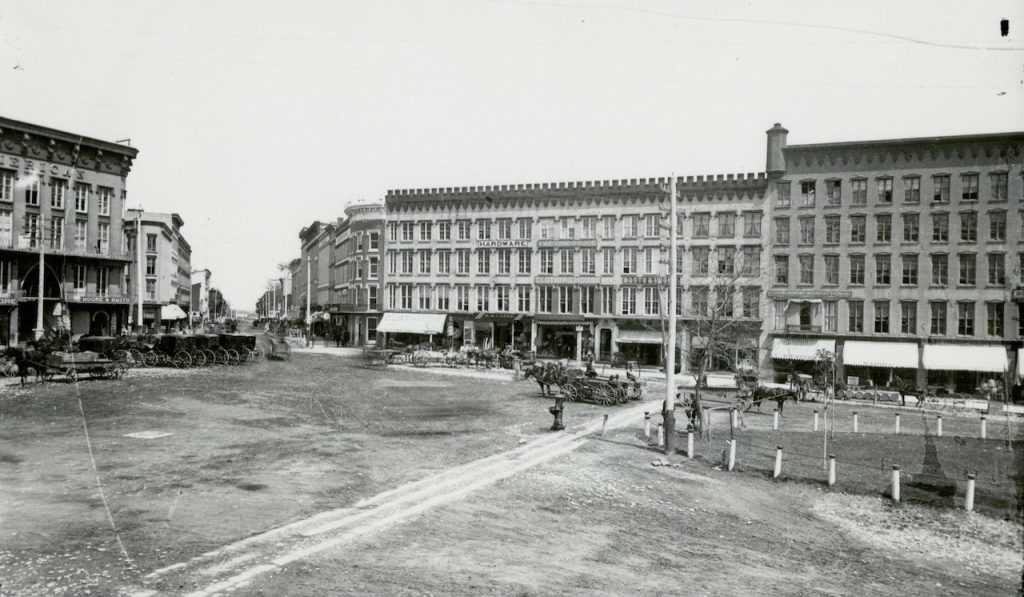 J R Miller would be known for his work ethic, something that was evident having served two separate stints in the National Guard and obtaining the ranks of Captain and then Lieutenant-Colonel.  The troops he trained were very well disciplined and despite Miller's tough and stringent approach, he was always very well respected and highly regarded.
In addition to his own business, J R Miller also served as president of the Jefferson County Savings Bank from 1903 until his death while also having served as Director of the Watertown National Bank as well as its first Vice-President.  Director of the Agricultural Insurance Co. was another title once held by him as well.  Last, but not least, J R Miller would have his own businesses incorporated in 1903 and serve has its first president.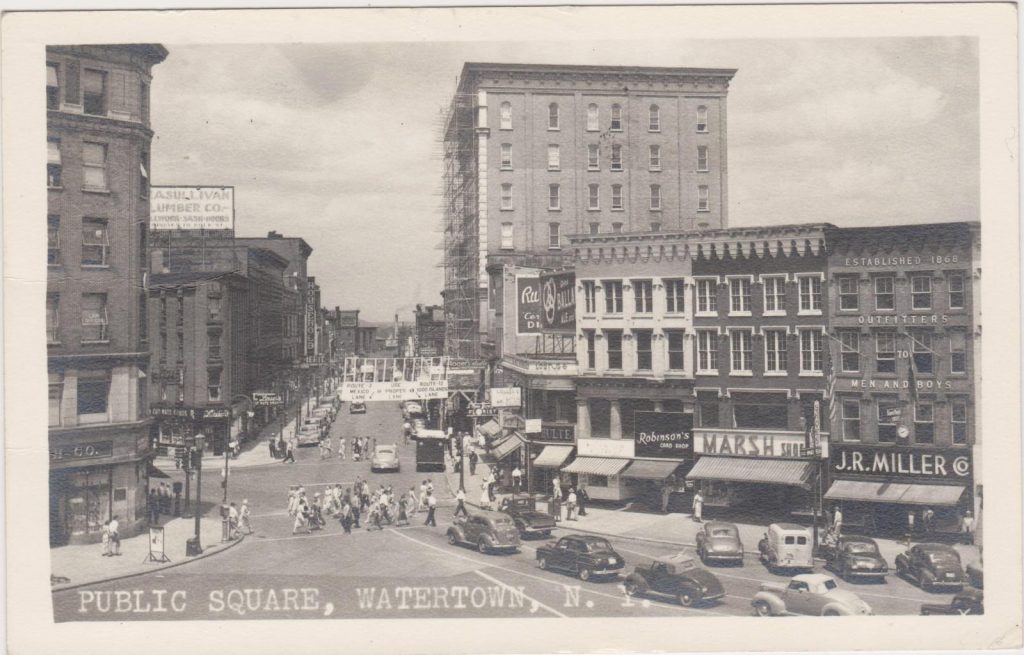 Unfortunately, Mr. Miller's work ethic may have gotten the best of him and played a role in his death as it was said he worked tirelessly right up until just before his death.  His Obituary in the Feb. 23, 1909 edition of the Watertown Daily Times read in part–
Col. James R. Miller, founder of the clothing house of J. R. Mill Co., and one of Watertown's influential and honored citizens, died this morning at the Hotel Gotham, New York City.  Death was due to pneumonia.  

A month ago, Col. Miller contracted a severe cold from which he seemed unable to gain relief.  It was not regarded seriously, however, and he gave his usual attention to business until a week ago last Saturday, when, with his family, he went to New York to spend a few days with his daughter, Mrs. Roswell S. George.  Shortly after reaching the city he contracted the grip and on Thursday of last week took to his bed.  On Saturday his illness was diagnosed as pneumonia and fears were entertained for his recovery.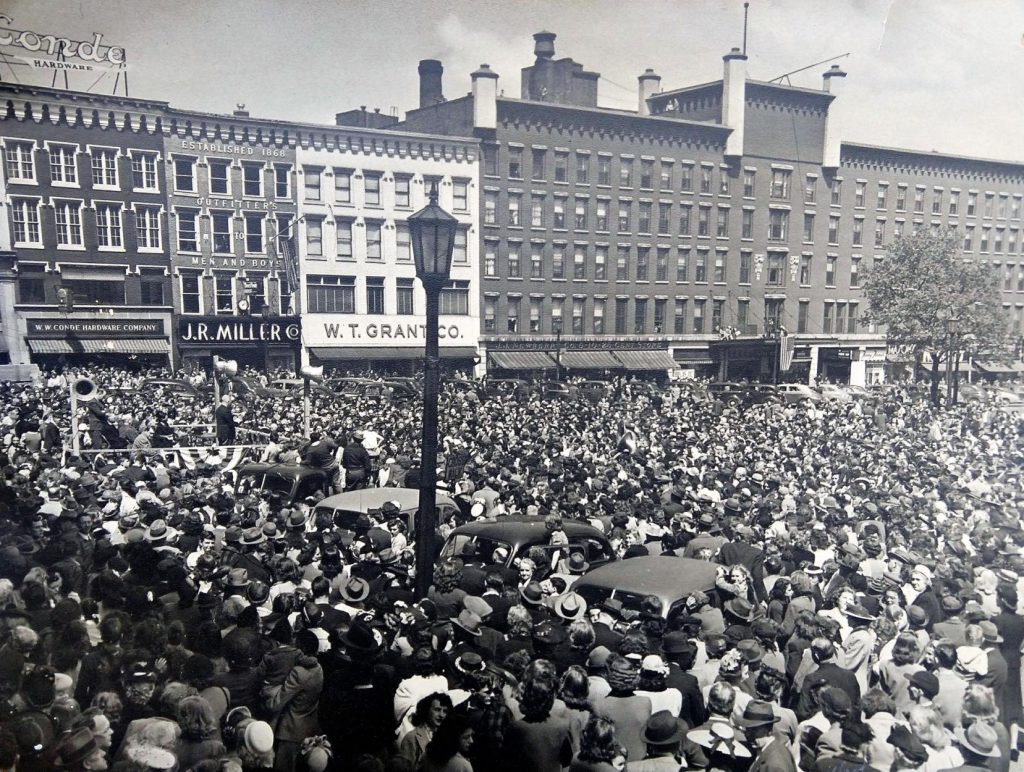 Roswell S. George, J R Miller's son-in-law, would take over the business and run it until falling ill and retiring in early 1957.
In March of that year, Victor E. Leon would purchase the J R Miller Co and expand it further into Northern New York with locations in both in Gouverneur and Ogdensburg.  He would also open a store in Pompano Beach, Florida that operated in the 1960s and 1970s.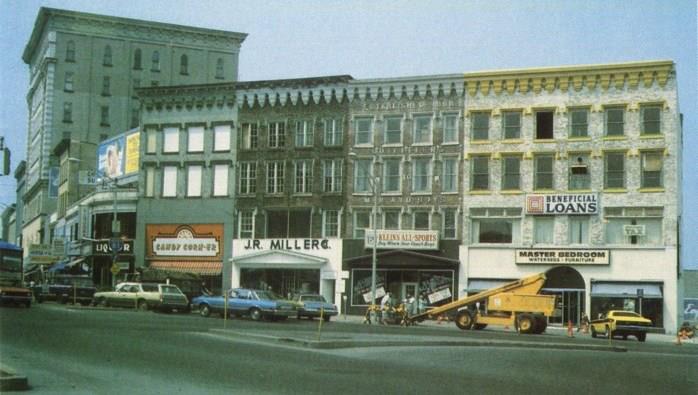 In his 1993 obituary, the Watertown Daily Times stated–
In 1974, in touch economic times, J.R. Miller's weathered a financial crisis under the scrutiny of its major creditors.  After the store regained its fiscal strength, it carried on for 15 more years.  In 1987, it was part of a façade restoration program sparked by Watertown Alive's efforts that began the downtown revitalization movement.

Mr. Leon managed the store until he was succeeded by his song, Kenneth, in the early 1980s.  The Gouverneur store, the last of the satellite stores, closed in January 1990.  The Public Square branch of the company closed in January 1991.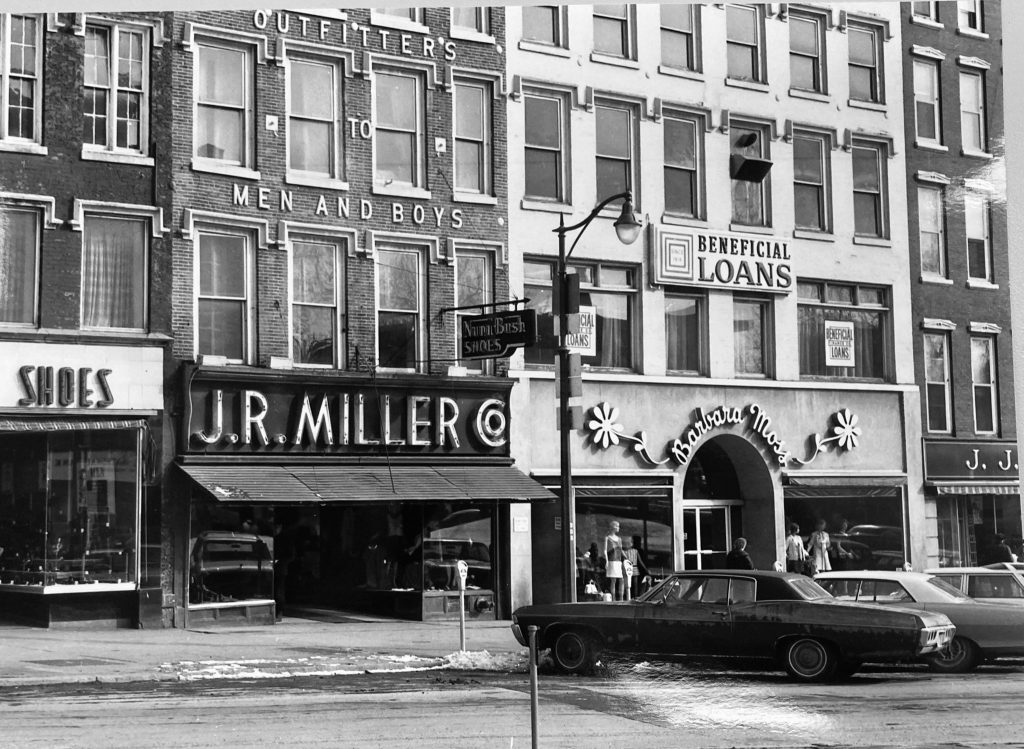 1991 would mark the end of a 138 year operation, one of the longest the likes of the city of Watertown has experienced.  In fact, to give some perspective, the J R Miller's establishment occurred while Watertown was still a village.
In 2005, after several delays, a lawsuit, and a failed effort save the deteriorating block of buildings, three of the four structures that comprised the Iron Block, including the former J R Miller Co. location, would be razed while the fourth segment still stands today and is home to Cam's Pizzeria.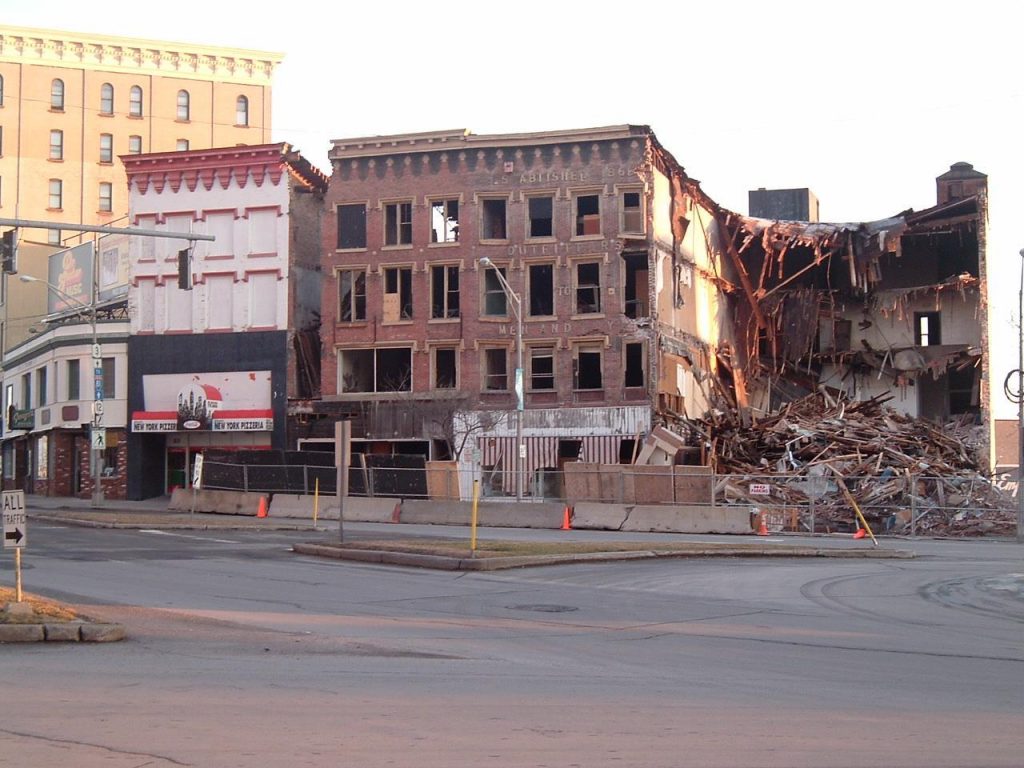 Did You Know?
James R. Miller's homestead was an elaborately-detailed historic brick home built for him in 1880 (though some references note 1888) at 154 Ten Eyck Street complete with grand staircase, hand-carved wood paneled walls, library, carriage house and topped with a square cupola which were popular for its era.  Click the above link to see interior and exterior photos one of the historic houses of Watertown.