George D. Colesante Opens "Colesante's," A Factory Street Mainstay After Prohibition Ends In 1933
If there's a good location to open a neighborhood tavern, it's near factories. In 1933, George D. Colesante opened Colaesante's Restaurant on Factory Street after Congress adopted a resolution proposing a 21st Amendment to the Constitution that would repeal Prohibition. Colesante managed to obtain his liquor license in September of that same year, three months before the 21st Amendment was ratified on December 5th.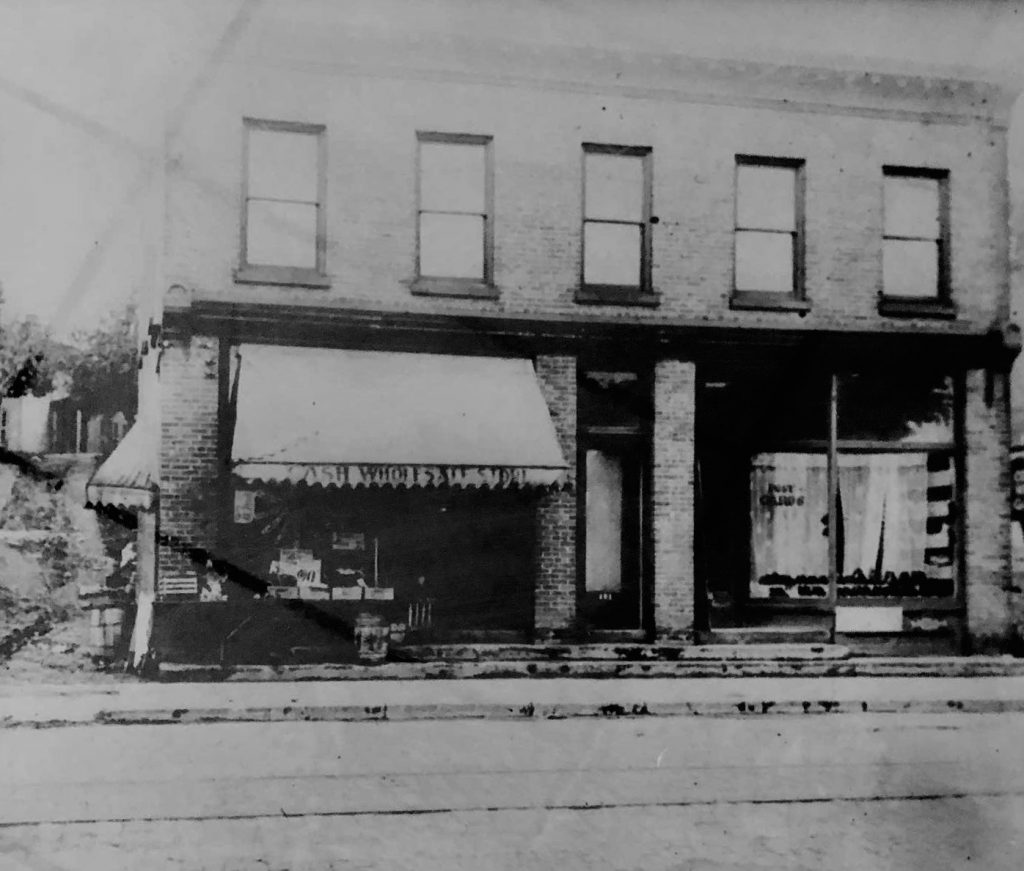 Born on February 12, 1906, in New York City to David and Amelia Vanery Colesante, George moved to Watertown in his youth when Factory Street was the city's lifeline. In the World War I era, the likes of the New York Airbrake, Bagley & Sewall Co., Knowlton's, H. H. Babcock Co., and numerous other manufacturers were located within a mile of what was then home to Renzi's Wholesale Market.
That meant thousands, 10,000+ during the war effort, of prospective customers to any entrepreneur willing to offer up an alternative to cafeteria-style food such as that offered by the Air Brake when they opened an employee cafeteria in 1918. Some of those offerings undoubtedly included alcohol as a lure, at least until Prohibition put a stop to the flow of spirits (and thus dollars, too.) Once it was lifted by the 21st Amendment, George Colesante saw an opportunity and established Colesante's Restaurant, which is still operating today 90 years later.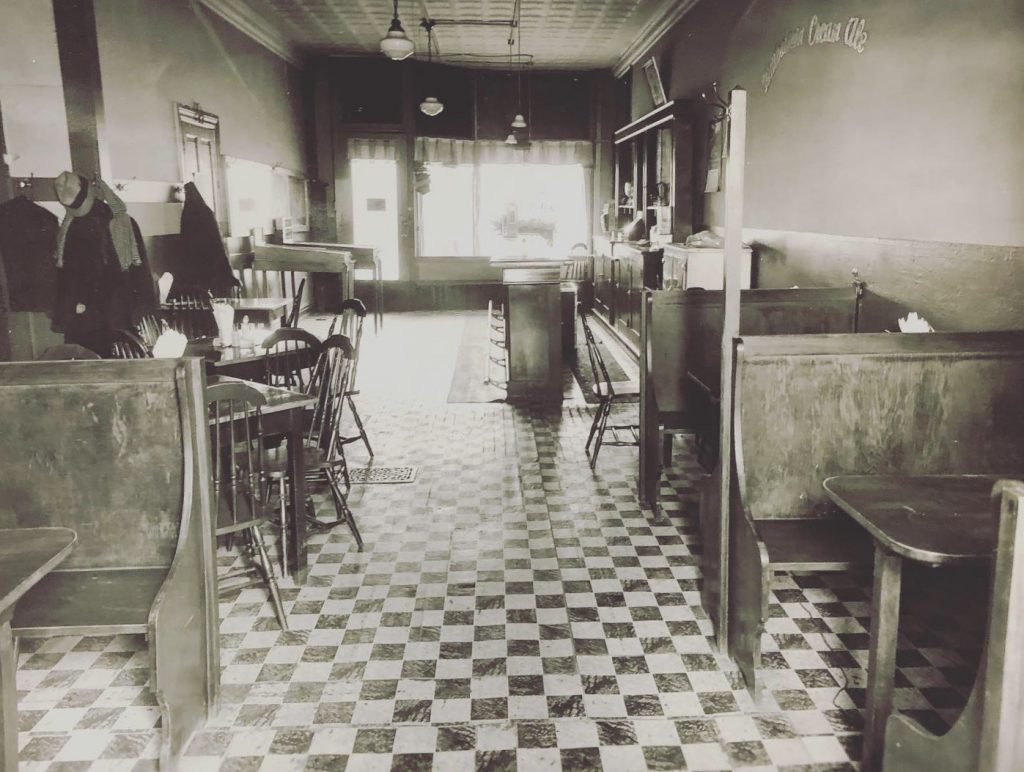 On September 14, 1935, George Colesante married Helen M. Throop of Ogdensburg in the rectory of St. Mary's Church. Oddly enough, the Watertown Daily Times didn't print this until 1936, when George resided at 755 Mill Street, which was a hop, skip, and jump from what was then Wade's Barbecue which eventually became the Brown Shanty. Wade's started a long-standing tradition of sponsoring teams in the City's softball league, which Colesante's actively participated in for many years.
In 1965, Mr. Colesante was elected to the board of governors for the Jefferson County Hotel and Restaurant Association, then headed by Paul H. Antonelli, manager of the Watertown Bowl. Other familiar names from times gone by were Patsy G. DeVito, the operator of the New Parrot Restaurant as V.P., Mariano (Jasper) DeCarlo of Jasper's, who was elected secretary-treasurer while the fellow board of governors included Herbert D. Reed of Herb's Grill; Bernard J. Tufo, Tufo's Restaurant on Court Street; Margaret Wood, Hilltop Restaurant; Edmund J. (Bucky) LaFave, Central House Restaurant, and Ann LaPatra, Cape Vincent.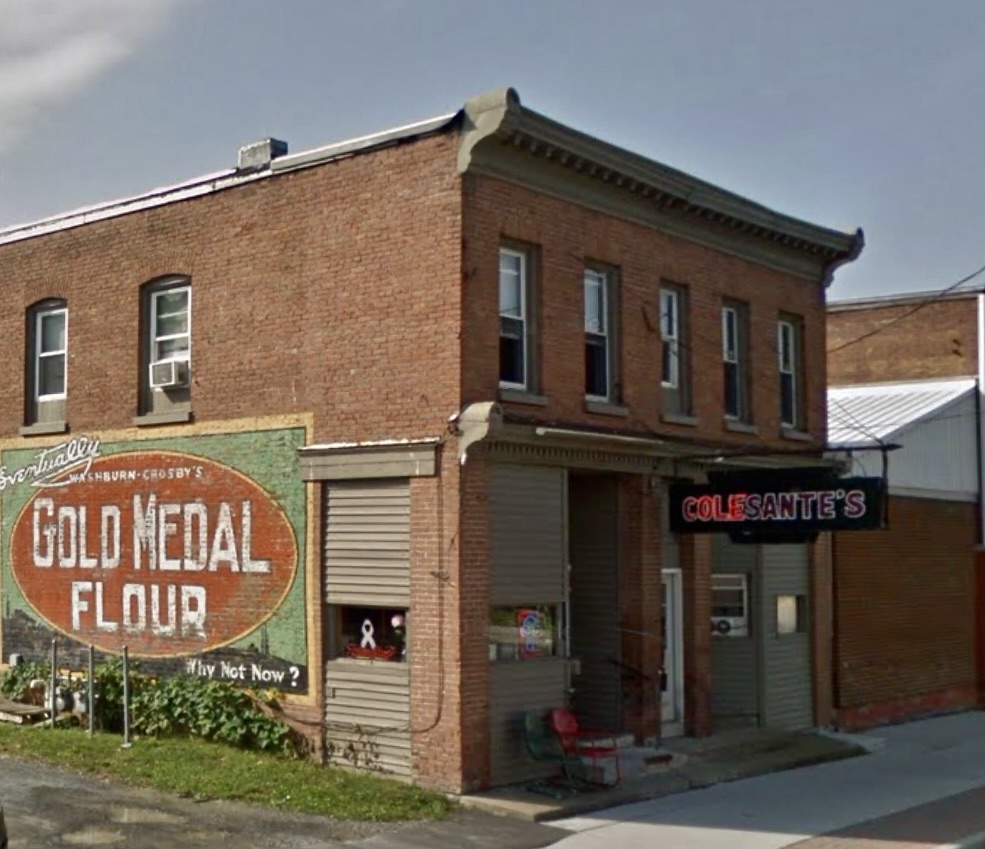 A few years later, George retired from the business and handed over the keys to their son George, Jr. before passing away on November 14, 1977, at the age of 71 in Mercy Hospital. His obituary noted he was a member of the Elks, a communicant of Holy Family Church, and a member of the Jefferson County Hotel and Restaurant Association.
Gold Medal Flour: The Story Behind The Advertisement
Back in 1989, a commercial billboard on the side of Colesante's was removed to reveal a Gold Medal Flour painted advertisement, much like others found around the city in various older photos dating back to the 1920s or 1930s. The trip down Memory Lane is visible for those motorists driving westward on Factory Street just after what is now First Round.
The Watertown Daily Times published an article in its August 29, 1989 edition regarding the find and efforts to preserve it–
The ghost of the hand-painted "Gold Medal Flour" sign on the side of Colesante's tavern, 482 Factory St., is to come alive.

Thomas E. Roberts, owner of Acme Signs, 465 Court St., has volunteered his time and special paints to "bring it back to life. It's quaint and people feel good about it." 

It caught Mr. Robert's eye, and has been well preserved, according to George D. Colesante Jr., whose family has run a tavern in the brick building since 1933, when whiskey became legal again after Prohibition. 
While no information could be found to verify who completed the work, it's evident the longevity of the mural itself is not in doubt, as it's still visible today.