White House Inn – Once Stood Where State Office Building Is Located
Though only 65 years old at the time of its razing, the White House Inn, which stood on Washington and Academy Streets, had a rich history of who's who of Watertown through various familial connections and ownerships before 1955 when it became the Inn most people remember it by.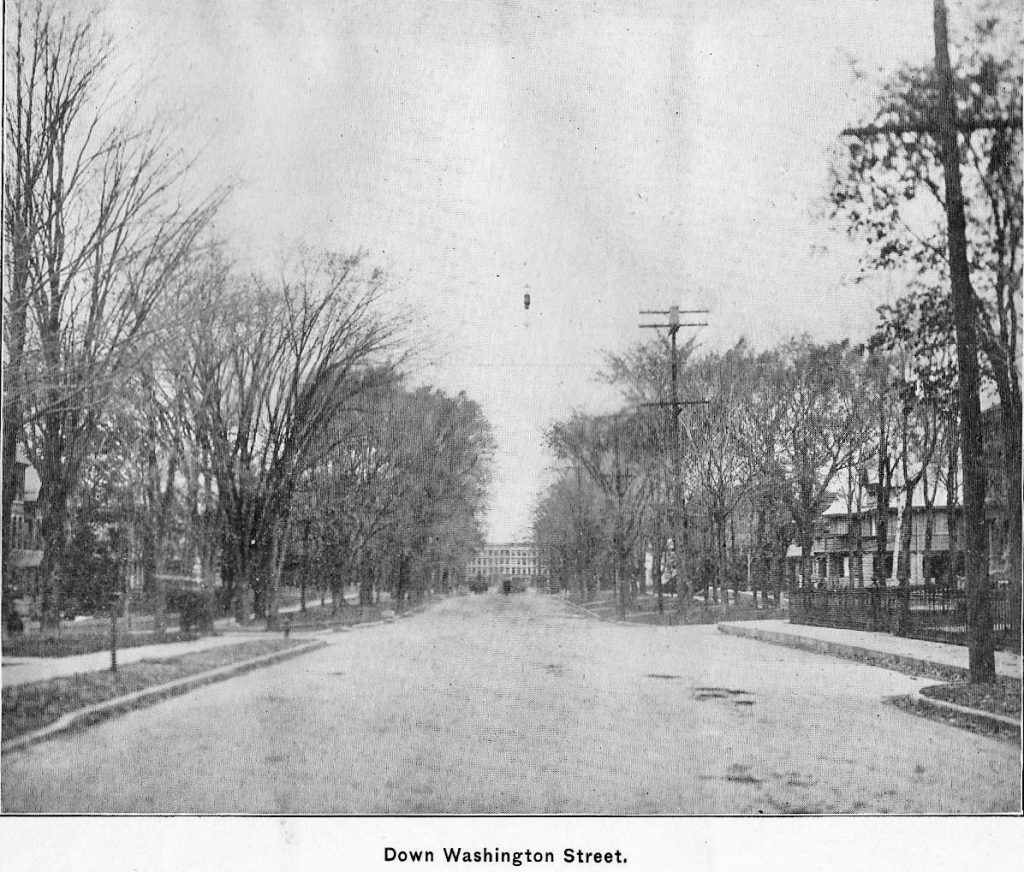 The story of the White House Inn's history precedes its actual construction in 1904 by four years with the death of Emma Woodruff Keep-Schley in Manhattan.  Emma was the daughter of Norris Woodruff, who was one Watertown's earliest settlers and businessman who would rebuild the Woodruff House into a great success after the great fire of 1849 destroyed his first establishment of the same name.
Emma's first husband was another key figure in Watertown history, Henry Keep.  Henry was a banker and speculator in both stock and the railroad business of which he invested heavily in.  As his health began to fail in the late 1860's, he asked Roswell P. Flower, whose wife Sarah was sister to Keep's wife Emma, to manage the $4,000,000 estate for his widow.  Thus began Roswell's venture into financial administration which would take him to New York City.
Henry Keep would pass away at the young age of 51 in 1869, leaving Emma with an estate somewhere between $1 – 4.5 million in value after other relatives received their portions (the value seems to be a point of contention between historians.)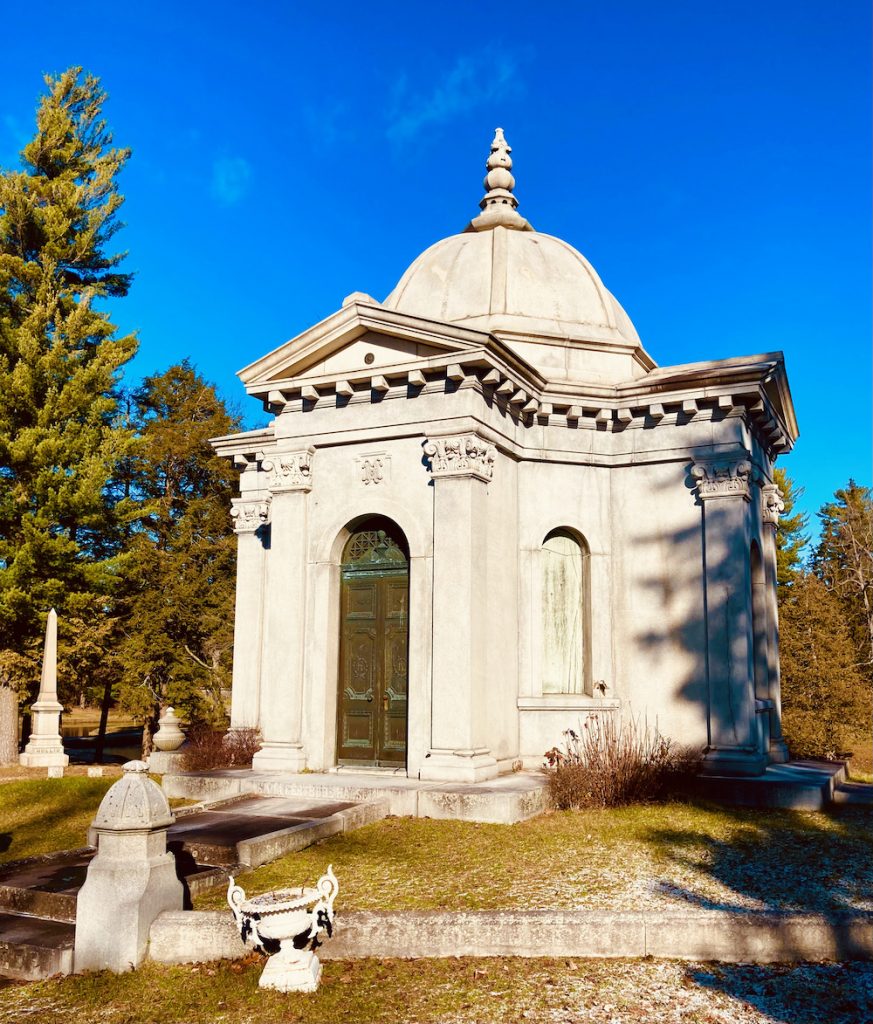 Emma, a philanthropist and involved with various charitable establishments, would construct the Henry Keep Home on Washington Street and a foundation that, to this day, supports a number of initiatives with the Keep name attached.  She would remarry in 1874 to an attorney in New York City, William Schley, but the union would last only eight years before she found herself widowed again.
Emma would continue to stay involved with charities while living close to her daughter from Henry, Emma, as well as her sister Sarah, Roswell P. Flower's wife, the three of which lived in New York City at the time.  On May 10, 1900, Emma would pass away in her Manhattan home, leaving behind an estate that had ballooned to $10,000,000.
To put this into perspective, the estate she left behind would be valued at a whopping $325,003,571.40 in 2021 dollars.
One of the benefactors of Mrs. Henry Woodruff Keep-Schley's fortune would be Helen Mundy Van Brunt of Watertown who also happened to be involved with philanthropy and charities.  You may be wondering, what's the connection?
One of the many charitable acts Mrs. Van Brunt performed was noted in the July 27, 1901 Watertown Daily Times and gave a clue–
Mrs. Helen E. Van Brunt has presented to the Church of the Redeemer a handsome new pipe organ was a memorial to her parents, Pearson Mundy and Maria Woodruff Mundy.  The Church of the Redeemer was built principally through the efforts of the late Mrs. Frances Lord Bennett, who was a childhood friend of Mrs. Van Brunt.  Mrs. Bennett necessarily left some portions of the work uncompleted and Mrs. Van Brunt is supplying these deficiencies.

The new organ is a thing of beauty and of exquisite tone.  Upon the front of the organ is a tablet bearing the inscription:

"To the Glory and Praise of God. To Pearson Mundy and Maria Woodruff Mundy.  Presented to the Church of the Redeemer by their Daughter, Helen. A.D. 1901″
Helen Mundy Van Brunt would receive what is believed to be about $500,000 of her aunt Emma Woodruff Keep-Schley's estate, equivalent to approximately $16,250,178.57 in 2021 dollars.  In October of 1901, it was reported that Helen had purchased property on Washington Street with plans of erecting a beautiful home on it.  This home is what would eventually become the White House Inn.
Completed in 1904, the Van Brunt mansion, as it became known, cost approximately $100,000 to build.  Helen would occupy the home until her death three years later in 1907, in which the home would pass to her son, Norris Van Brunt.  Norris, recently married in Los Angeles, would move back and occupy the residence for about two years until moving back out west.
During the ensuing several years, Norris would would make trips to Watertown while the property was put up for sale.  Below is one such advertisement with a photo that shows how it looked about 45 years prior to becoming the White House Inn.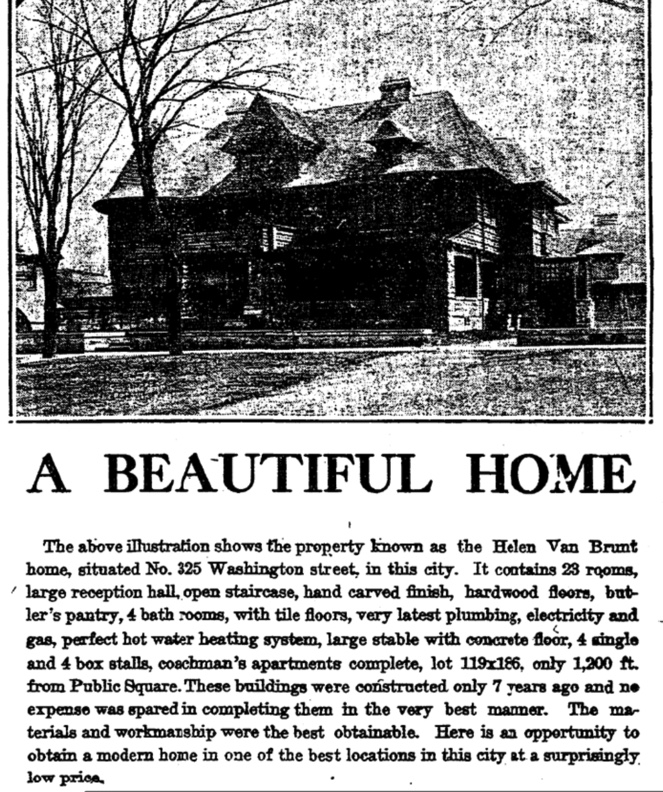 Subsequent advertisements would list the house's initial construction costs at $100,000 and bargain price of $25,000, which fell even lower.  Yet, the property went unsold until, upon a visit in 1915, Norris Van Brunt suffered a stroke and died in the Ruddy Sanitorium located at 213-219 Stone Street at the young age of 42.  His widow would have the property listed for public auction the following year.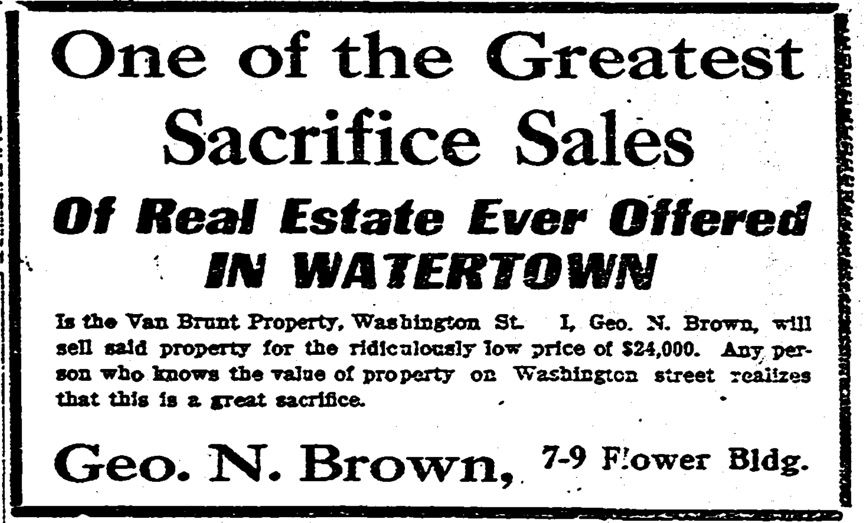 In 1916, a public auction would be held and the property would finally sell for approximately $25,000, but it would be a few days before its new owner would be revealed to be none other than J. B. Taylor, President of Northern New York Utilities and philanthropist in his own right.  Mr. Taylor, husband to Emma Flower Taylor who was herself daughter to Roswell P. Flower and Sarah Woodruff Flower, had recently purchased the Sterling Mansion and opened its pool to the public during the summer.
Mr. Taylor would comment that he purchased the property "as a speculation," and offered a number of potential uses for it, none of which ever came to fruition.  Instead, his son, Frederick H. Taylor, would reside there.  The Watertown Daily Times would report shortly thereafter–
Extensive improvements are being made on the Van Brunt house at 325 Washington Street, recently purchased by J. B. Taylor.  The interior of the house has been partially redecorated and the woodwork has been repainted and revarnished.  The large veranda in front and at the side of the house has been torn up and is being reset.  A new roof will be laid on the veranda and a new roof may possibly be erected over the house proper.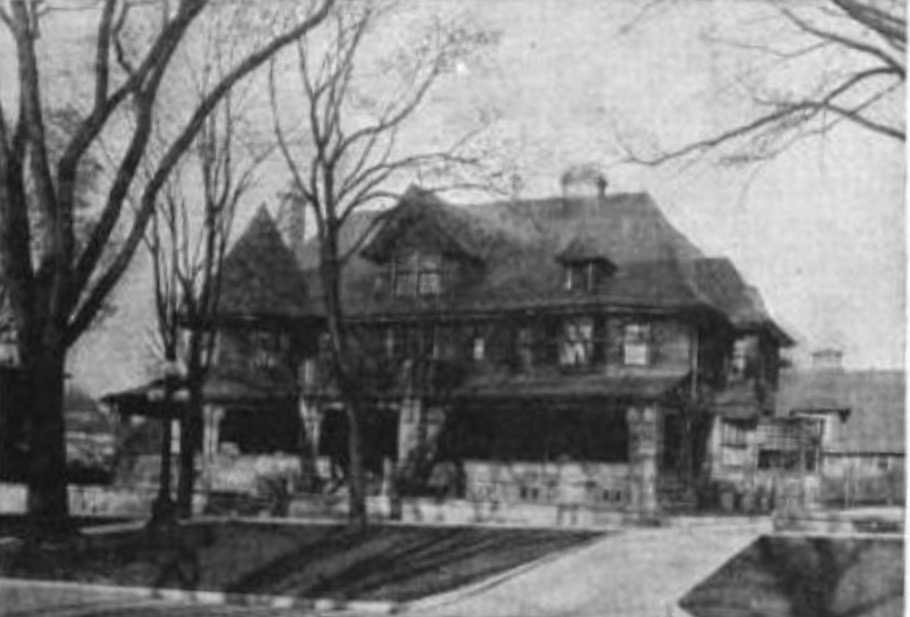 As Taylor would do with many properties, including the Sterling Mansion, he would later sell it, this time to another well known name of the era.
In 1923, Hyman G. Ellis, proprietor of the Globe on Court Street, would purchased the property and occupy it until his health deterioration sent him to Baltimore for two operations from which he never recover and pass away in December, 1926.  Much like the preceding owners Mr. Ellis was a well-known charitable person and, according to the Times, "nationally known for his enthusiastic activities in the Jewish philanthropies."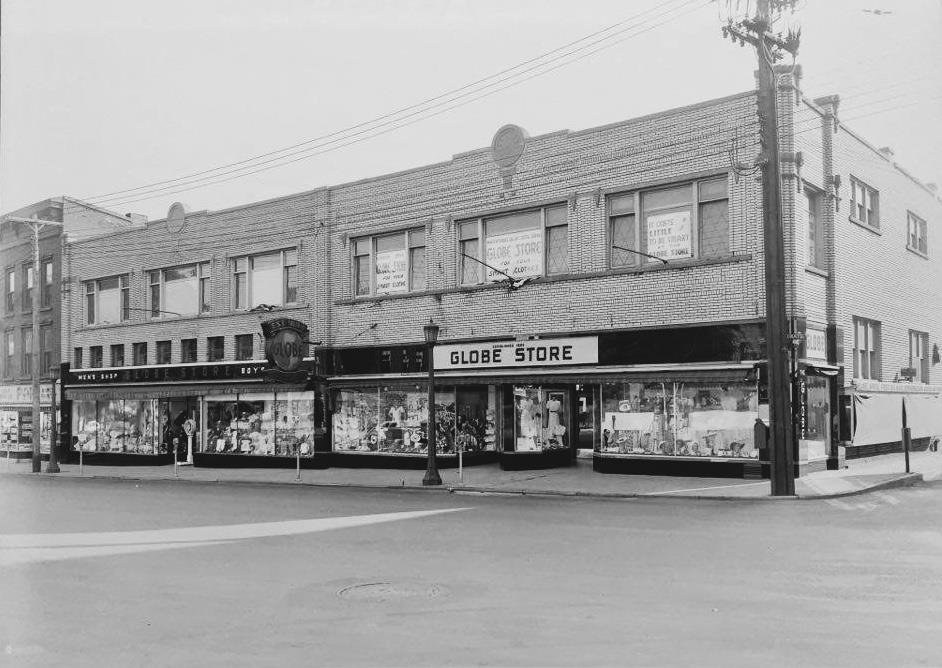 The property belonging to Hyman G. Ellis would pass to his widow, Anna; a son, Joseph; a daughter, Rose Shapiro; and a son-in-law, Israel A. Shapiro, for whom the Israel A. Shapiro Citizenship Award is given annually to an outstanding citizen of the Greater Watertown area.
The Shapiros would live there for 32 years, Israel passing away in 1952.  In 1955, the house would be sold as reported by the Daily Times on August 20, 1955–
SHAPIRO HOUSE HAS BEEN SOLD

Washington Street Mansion Bought By Patrick Phillips – Guest Home Planned.

The 15-room brown sandstone mansion at 325 Washington Street, owned and occupied by Mrs. I. A. (Rose E.) Shapiro, has been purchased by Patrick Phillips, 169 Paddock Street, who will take possession on Oct. 1.  The sale price was not revealed.

Mr. Phillips, an antique dealer, plans to renovate and convert the palatial residence as a guest home.  He formerly operated a guest home at 646 State Street, a building acquired by Loblaw's in development of a new market there.

Although Mr. Phillips does not take title to the Shapiro home until Oct. 1, he has bene granted permission to have workers sandblast the exterior – a project which has already been started.  Under renovation plans, Mr. Phillips will develop at least 12 guest rooms.

Mrs. Shapiro and her husband, the late Israel Shapiro, resided in the house for 32 years.  She and the late Mr. Shapiro were long identified with the Globe Store.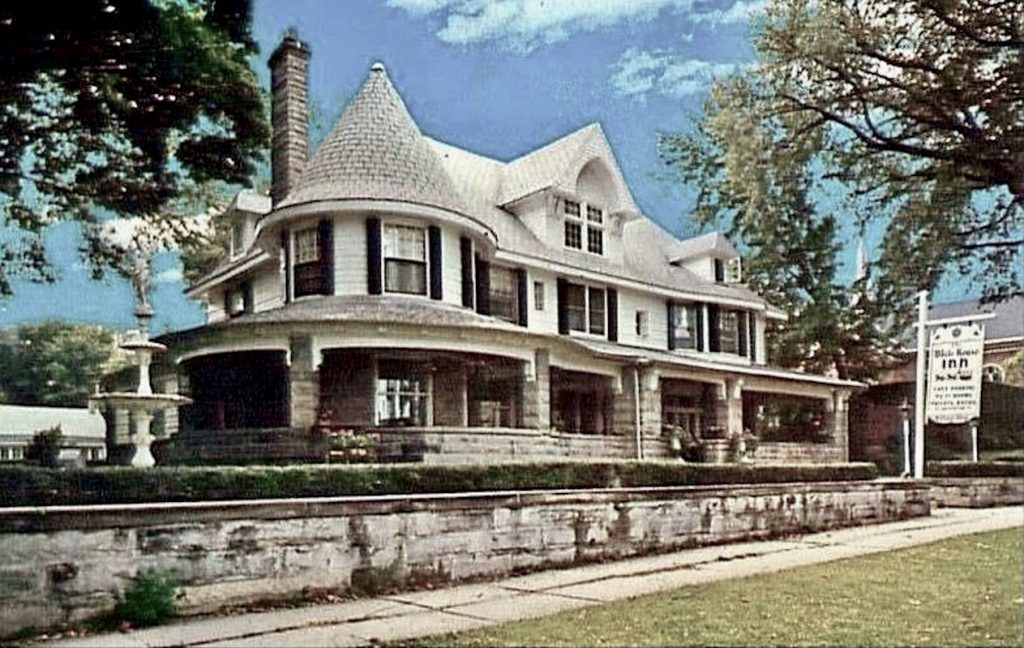 In 1962, Patrick Phillips, whose wife, Margaret, was a well-liked teacher at both Lansing and Starbuck schools, would have a fountain restored from a residence on Mill Street and placed in from of the White House Inn.  The fountain, believed to have about a century old at the time, was very similar to the fountain on Public Square as the Watertown Daily Times noted in their November 2, 1962 article–
It stands 14 feet high and has a diameter at the base of seven and one-half feet.  It was originally designed to use a continuous supply of water from municipal mains and had to be altered to use a closed, filtered supply.

The statue at the top of the fountain, entitled "Breath of Spring," has a signature of the artist in French and is made of old-style gilded "white metal," which is easily damaged.

A system of colored lights resembling those on the Public Square fountain will be installed soon.  The tourist home operator has already received many inquiries from city residents about the origin and history of the fountain and its statue.
Unfortunately, most know the story of what happened to the White House Inn from hereon out, but as the Times first broke the story in its October 12, 1967 edition–
The selection of a site for the new multi-million dollar state office complex to be constructed on Washington Street within the next two years was such a well kept secret that the property owners affected received the news Wednesday with disbelief.

The announcement by the state that all properties on Washington Street between Sterling and Academy streets would be taken, and parcels on Academy between Washington and Gotham Street, and along part of Sterling Street would be cleared to make room for the high rise tower, was like a "bomb shell" to all of them.

Nearly all those owners queried this morning said they had absolutely no knowledge that anything in their section was planned or that they were on the verge of losing their properties.  Some expressed anger, others frustration, and still others disappointment.
Patrick Phillips' response was fitting:
"This is an awful thing," he said.  "It smells..  It was a political move.  What's the matter with the state people," he said. "Why don't they put that thing down where the urban renewal is going.  It's mighty poor business.  We've been taxed enough."
Many of the residents got lawyers, including the Phillips, but in the end the State of New York simply claimed eminent domain. Fortunately, the Office of General Services (OGS) was willing to work with the Phillips and had a "gentlemen's agreement" for them to stay longer as bids hadn't even been advertised yet.
It wasn't until June 26 of 1969 that the White House Inn held a public sale of all of its contents.  The Phillips were compensated $200,000 for the property, which had only been assessed for $27,900, and given another $3,000 for moving expenses.
As for the White House Inn, it would stand for about two and a half more months before being razed the second week in September.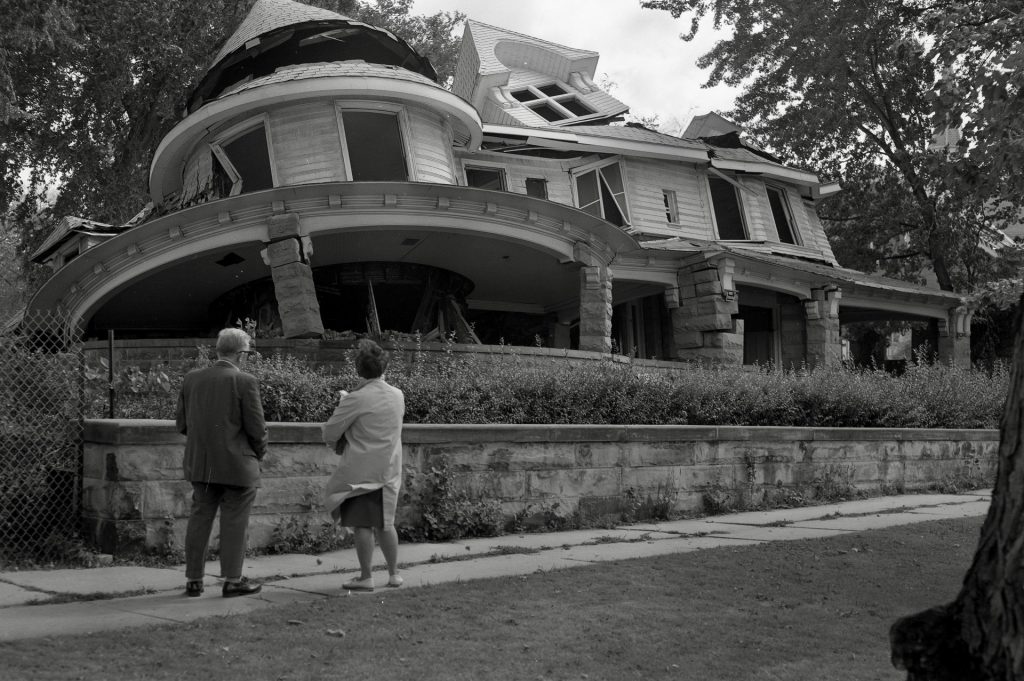 If there's one common thread throughout the history of the White House Inn, it's the spirit of philanthropy, giving back to the community and charitable contributions that each of its owners practiced.  While both the White House Inn and those individuals are long gone, their spirit and legacy are still very much a part of this community today.