Col. George Flower purchases Stone House at 31 Washington Street In 1867
One of the old homes on Washington Street that was claimed for the construction of the State Office Building once belonged to Col. George Flower, older brother to Governor Roswell P. and Anson R. Flower.  The old mansion made of native limestone was once known as 31 Washington Street, its number having been changed to 311 when the city of Watertown renumbered streets c. 1908-1909.  Reports in the news archives conflict as to when the mansion was originally built, but its demolition occurred in October 1968 with others, while nearby White House Inn followed nearly a year later in September of 1969.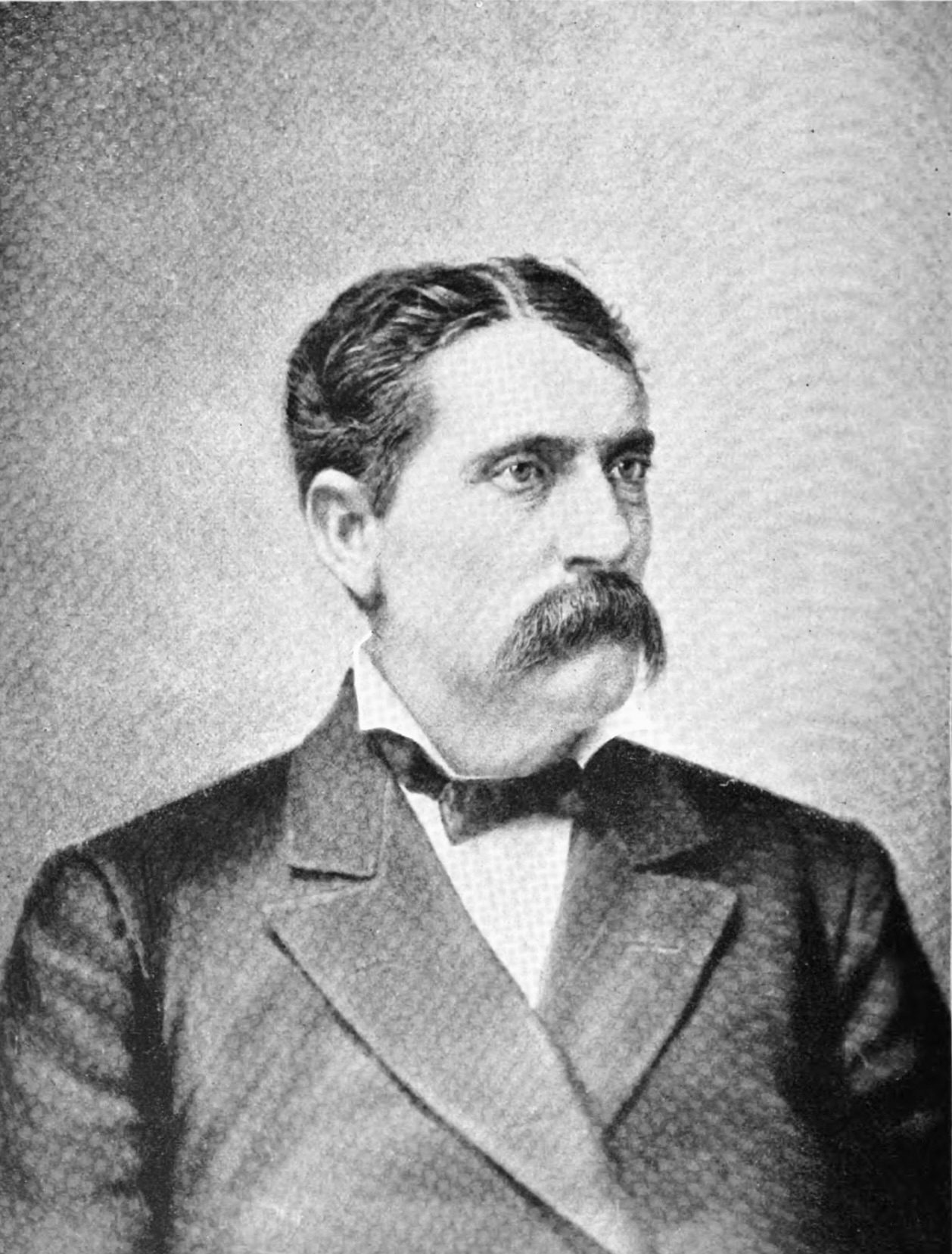 It was during the article from 1969 that the Watertown Daily Times reported that Col. George Walton had built the mansion in 1865 when he first moved to Watertown, but David Lane's article from his series Old Houses of the North Country gives a different, if not altogether inconclusive history of the mansion – at least in terms of its origin.
To Watertown's older residents this imposing native limestone house on the east side of lower Washington Street, will always be remembered as the residence of this city's first mayor, Col. George Walton Flower.  The number of the house now is 311. 

Older brother of Gov. Roswell P. Flower and of Anson R. Flower of the firm Flower & Company, which once dominated Wall Street, Colonel Flower had not been long back from the Civil War, when he moved from his native village of Theresa to Watertown as a young man of 35 in 1865.  He was an ardent Republican and was active in the Fremont and Lincoln campaigns.  

It was on February 23 1867 that Flower paid $5,500 for the stone house designated 31 Washington Street from its then owner, Elijah B. Earll.  Earll was the proprietor of Earll's Hotel as a temperance hostelry on Court Street which later became the New Roosevelt.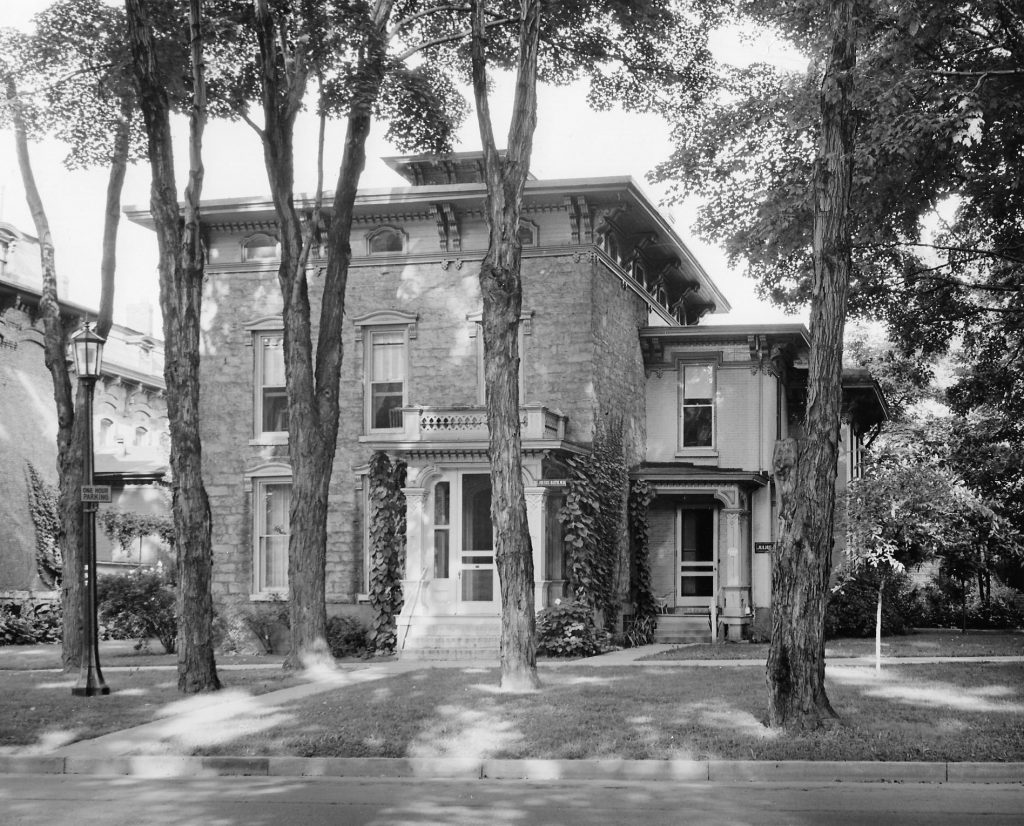 The article continues to provide the historical records of the property, Earll having purchased the property a year prior from Mrs. Lydia R. Ackley, widow to Oliver Ackley.  The Ackleys owned the property for approximately 13 years having purchased it for $2,800 from Roswell Woodruff Sherman in March of 1853.
The history becomes a bit sketchy prior to that, its origins potentially dating back to the 1830s as David Lane's article made note that it was believed to have been constructed by member of the Massey family due to its similarities to Elijah Clark's residence on Stone Street which they built.
Skipping back to Col. George Flower, he was described in John Haddock's Growth of a Century as–
Among all the bright and enthusiastic young men who were the first to enter the Union army from Jefferson county, not one had more engaging individuality than Col. George W. Flower.  Certainly no one left a more prosperous environment nor a more attractive home to peril life and every human ambition by becoming an active participant in a war that promised only death or decrepitude.  

Setting aside his business, his young wife and his little children, he went to work in raising a company from among his neighbors and the companions of his boyhood.  These readily recognized his qualities for leadership and no other name was ever mentioned save his to take the captaincy of that fine body of young fellows who afterwards became Company "C" of the 85th N.Y. Vol. Infantry.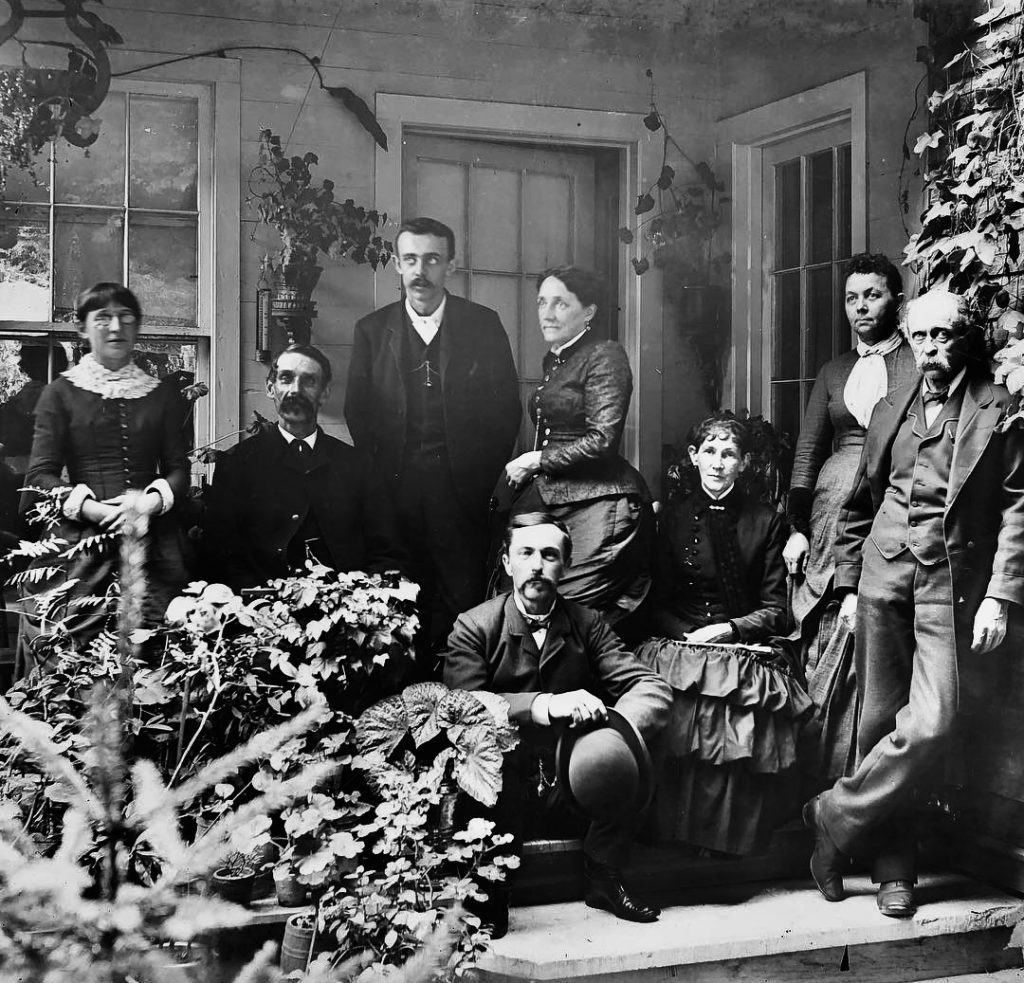 After the Civil War ended in 1865, Col. George Flower moved to the then village of Watertown where his brothers Roswell and Anson had set up a business, the R.P. and A.R. Flower Jewelers, which resided at 1 Court Street.  Seven years later, that business took on the apprenticeship of their nephew, Silas L. George who bought them out in 1878 and turned the business into one of the longest running stores in Watertown – continuing well after his death on January 31, 1928.
Col. George Flower, for a short period of time after his arrival in Watertown, was a proprietor of a grocery store having purchased a business from Pearson Mundy.  After that, he owned a clothing establishment, but George was born to lead and that he did.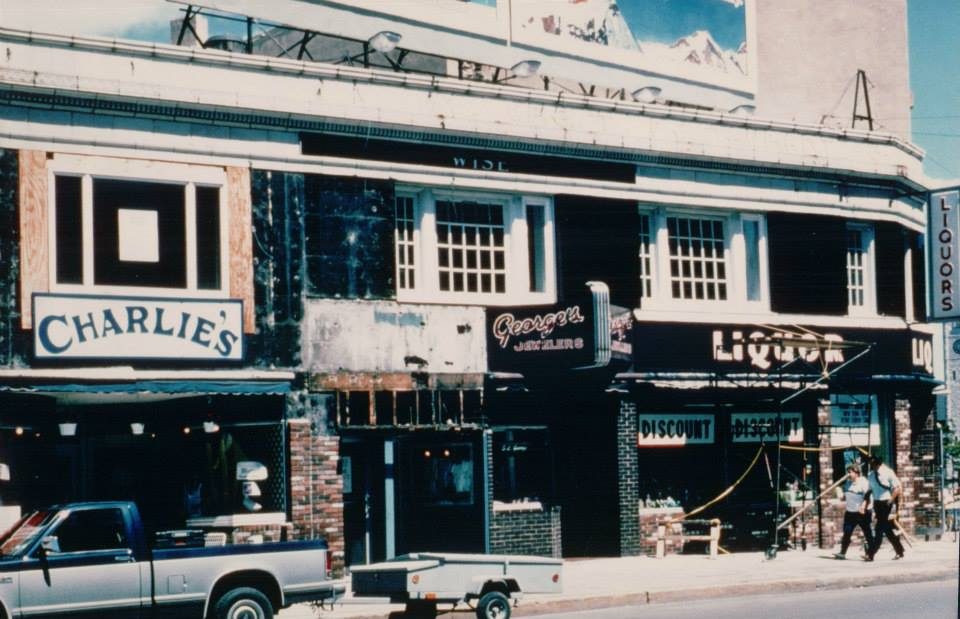 When Watertown was incorporated into a city in 1869, Col. George Flower was elected its first mayor and did much to improve the city.  After his term was over, he went on to become a contractor and built the Sackets Harbor Rail Road, erected the State Armory on Arsenal Street and built the great retaining dam which holds back the water supply of New York City. 
His work took him far and wide throughout New York State, but his life was cut short when stricken ill on one of his trips overseeing work done in New York City in 1881.  There, in early May, he caught a "hard cold" which developed into an acute pneumonia.  On the 4th of that month, he passed away at the Union Square Hotel at the young age of 50.
The Watertown Daily Times wrote in Col. George Flower's obituary–
The entire community was this morning pained and shocked by announcement of the death of George W. Flower, which event took place at the Union Square hotel in New York, about ten o'clock last night.  The news quickly spread throughout the city, and was soon the all absorbing topic on the streets and everywhere where business men met.  

The sad tidings cast a deep gloom over the whole city.  Mrs. Flower, in company with Miss Anna Cadwell, left the city about a week ago for the purpose of meeting her husband in New York.  She was therefore present at his death. 

He was last Saturday taken sick with a hard cold which finally developed into pneumonia, that dreaded disease being the cause of his death.  His daughter, Mrs. Sterling Robinson, is in the city and was not aware of the serious illness of her father, until a telegram this morning announced the terrible news.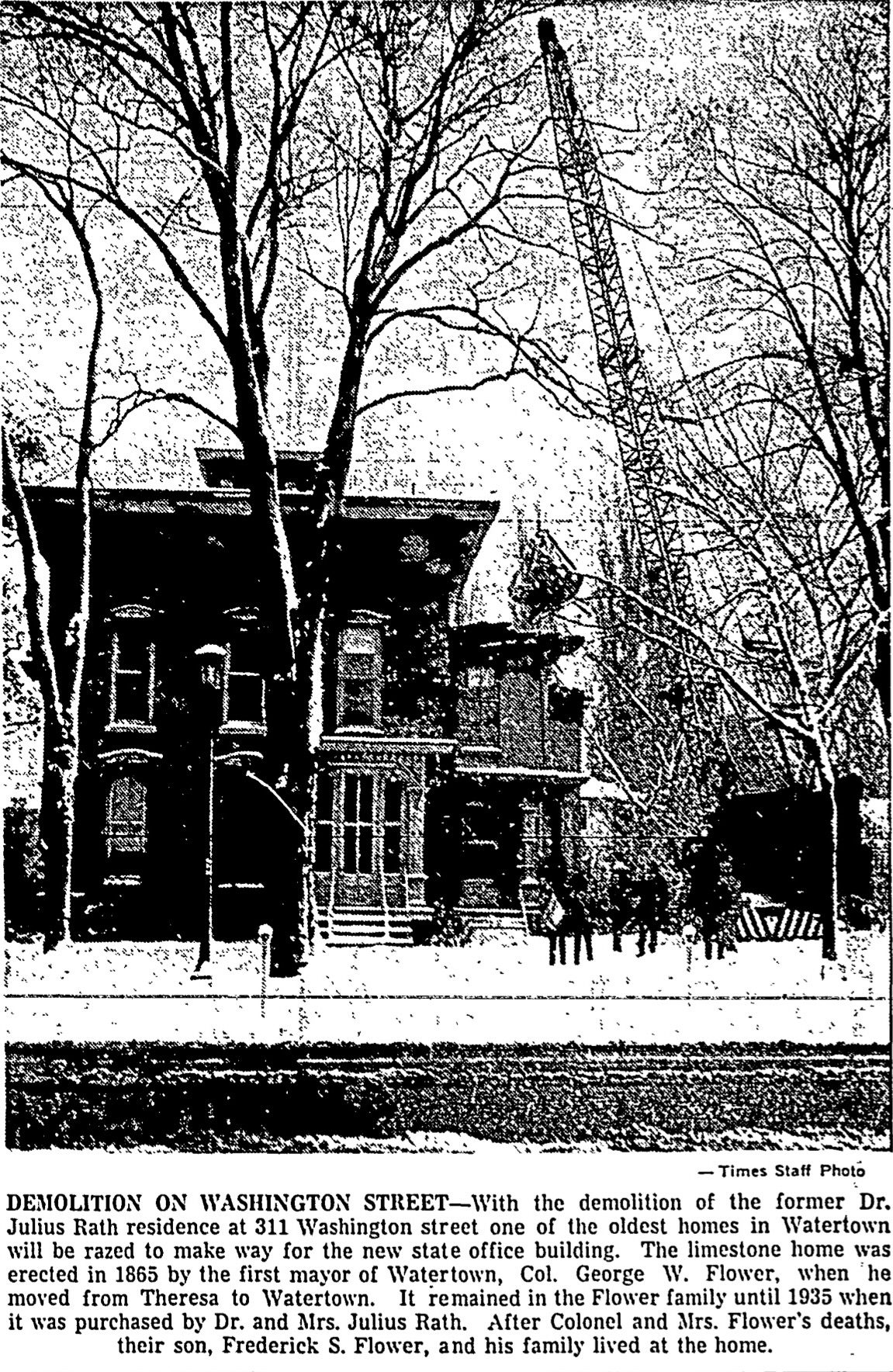 Col. George Flower's son Frederick gifted the main-gated entrance to the Brookside Cemetery in memory of his father.
As for the mansion, it was home to B.B. Taggart for a number of years until around the late 1940s when it became the home of Dr. Julius Rath who turned the downstairs into his practice's offices.  Rath continued to live there until his death in February of 1965.  After his death, his widow, Elsa V. Rath, continued to operate the general practitioner's office until 1968 when they were forced to move  to Clinton Street after the State of New York compensated them $54,200 for the old mansion as part of the eminent domain proceeding to make way for the State Office Building in 1968-69.  The property was assessed for $19,300.