Henry Barr, A Former Slave From Kentucky, Builds Barr Block On Court Street In 1895
The Barr Block, erected by "Professor" Henry Barr, himself an uneducated former slave who, after becoming a free man, migrated north to Montreal but soon came to Watertown, a growing city at the time. Here, he opened tonsorial parlors in the Woodruff Hotel and for years ran the finest equipped barbershop in the city.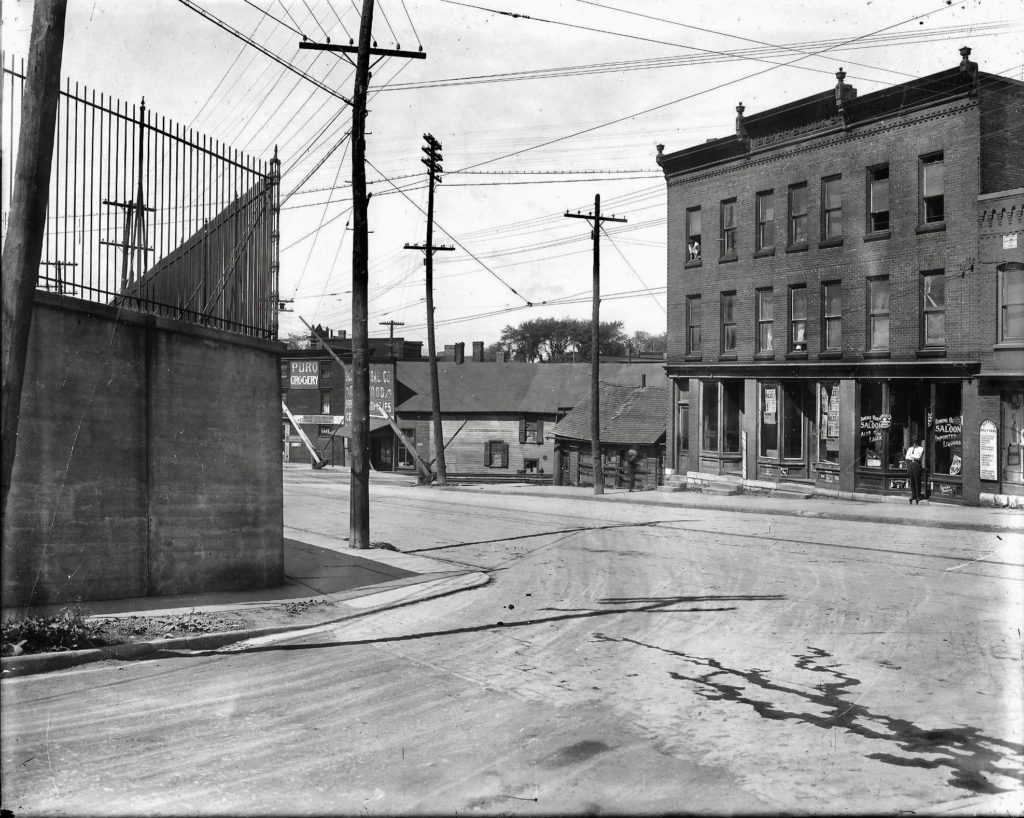 As a successful businessman and leader in the African American community, Barr was one of the first Board of Trustee members of what is today Thomas Memorial AME Zion Church.  The Henry Barr Underground Railroad Community Development, Inc. was named in his honor.
Each of Watertown's hotels had a barbershop for the convenience of out-of-town travelers, many of those shops were operated by African-Americans, all of them trained by Professor Barr.  Barr's accumulated savings gave him great power within Watertown's African-American community. He was able to make loans to assist other barbers to establish shops, He bought and sold real estate, owned rental properties, supported his church.
It was in later years, 1895 to be exact, that Barr found himself erecting the eponymous Barr Block, the first commercial building in Watertown, N.Y. to be built by an African-American, where he continued his barbershop for a number of years before passing away in 1902 under dubious circumstances.  From Larry Corbett, who contributed to a posting on Facebook's You Haven't Lived In Watertown, N.Y. If– page, information regarding Barr's death:
On Saturday, February 8, 1902, Henry Barr was in his apartment on the second floor of the Barr Block when he heard a commotion in the stairway and went to investigate. An extremely intoxicated man, an ex-convict named William Sully was coming up the stairs, looking for an ex-girlfriend who was living on the third floor. He had previously threatened to do her harm and she had asked 'Prof' Barr not to allow Sully into the building.

The 67 year-old Barr stood on the second floor landing and refused to allow Sully to go any further, ordering him out of the building, at which point Sully may or may not have struck the old man (there were apparently no witnesses.) Barr went back into his apartment and sent his son Eddie for a policeman, then collapsed.

A doctor was called and the unconcious Barr was taken to St Joachim's Hospital. Sully was arrested and taken to the lockup in City Hall, where he experienced alcohol withdrawal and delirium tremens for several days.

Barr died about one week later and an autopsy was performed on his body. Finding no bruising, but evidence of a stroke, the coroner ruled that Mr. Barr had died of natural causes and Sully was released, the judge admonishing him not to celebrate his freedom by getting drunk.

Many residents felt the ruling was unjust; that Sully had gotten away with the murder of a beloved member of the community.
The Barr Block, once part of the lower Court Street businesses that lead to River (Newell) Street and the Old Court Street Iron Bridge, would, in later years, find itself at the end of the road – literally and figuratively.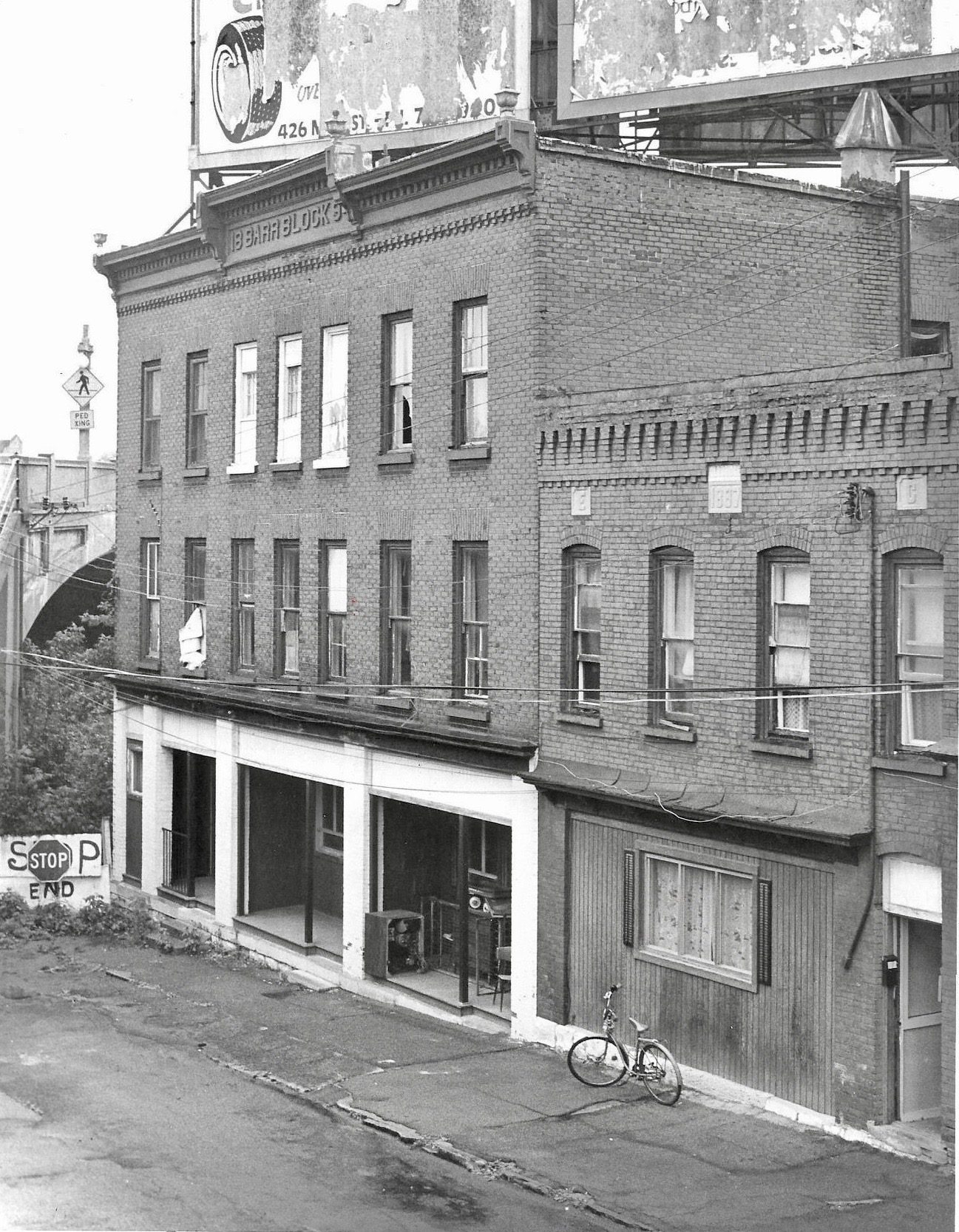 In 1982, the block would fall into the hands of the City after a failure to pay taxes.  The building would sit vacant and eventually be condemned and considered a health and safety hazard in 1984.  It would take another three years, but on May 18, 1987, the Barr Block would be razed by city workers.