Long-Owned By Walter J. Green of Utica, Indolence Island, Also Known as Watch Island, Was Often Visited By Former Secretary of State James A. Baker, III
To be or not to be? Or, which Watch Island is which? Indolence Island, the subject of this particular topic, is also known as Watch Island, making the task of research a bit tricky, especially considering there are two Watch Islands alone in the Town of Clayton according to Google Maps: this one, somewhere between Irwin and Reed Point near Blind Bay, and the other being just off the Grindstone Island, north of Whisky Island. A third island of the same name also exists further downriver near Chippewa Bay in the town of Hammond.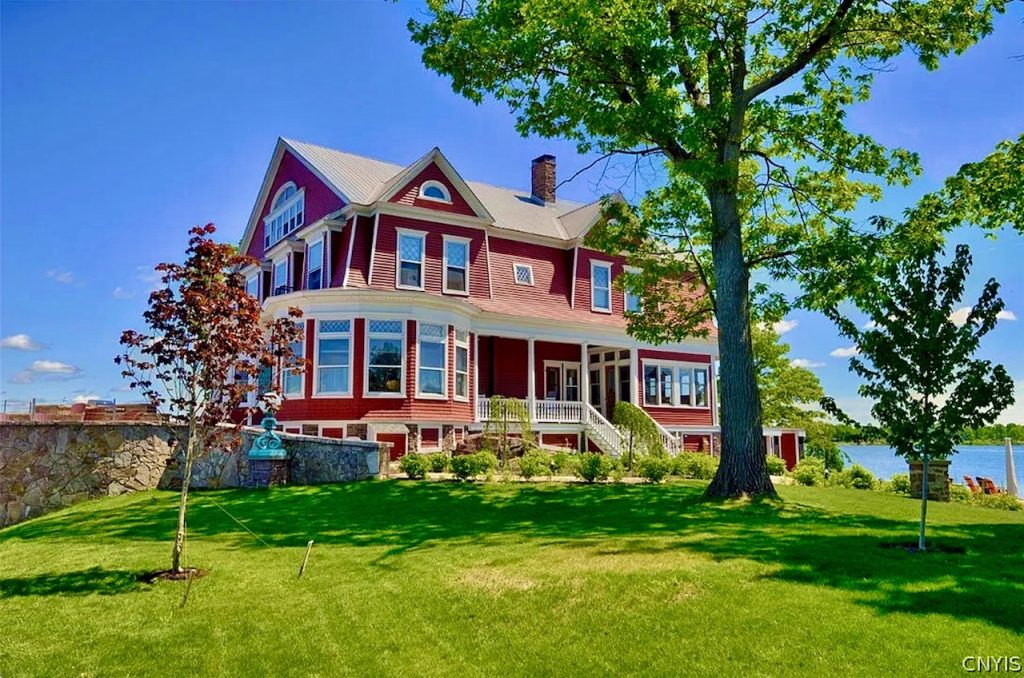 Indolence Island has been known by its name dating back to at least 1901 when Elizabeth Skinner conveyed the island to Walter J. Green of Utica, N.Y., who owned the island up until his death in 1951. However, The first property transaction to be found in local newspapers was in 1897, when Ms. Skinner purchased it when it was referred to as Watch Island. Shortly after Green purchased the island in October 1901, it was reported in the Watertown Daily Times that "Work on Watch Island has begun. A new cottage and boat house will be built during the winter."
Born in Utica on December 18, 1874, Walter J. Green married his first wife, Mary Stuart Lowery, just four years prior to purchasing the island. She passed away in 1917. He married his second wife in 1918, Beatrice Krug. She also predeceased him on September 28, 1945. Mr. Green married yet again one year later to Leila Hamilton Childs, who was only four years old when Walter married his first wife in 1897.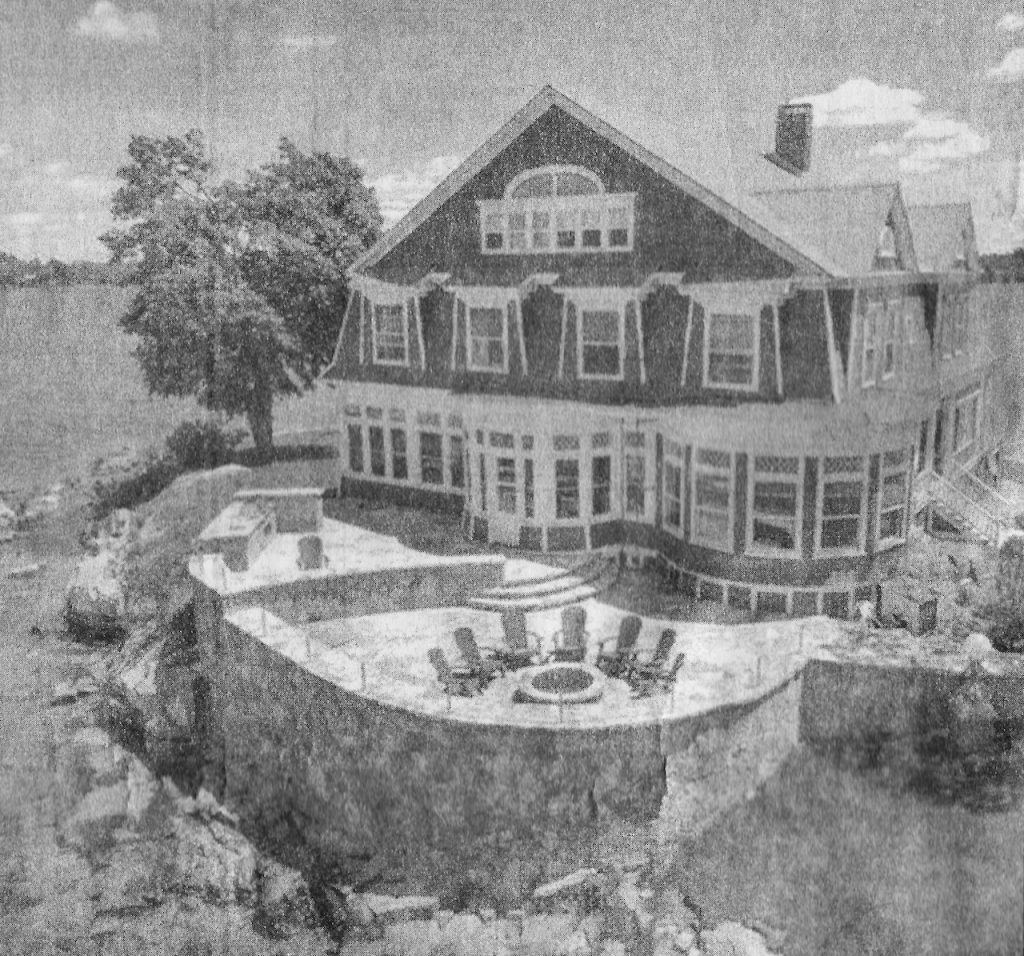 An avid boater and sportsman, Mr. Green purchased a power yacht, "Verde," built at Morris Heights, N.Y., by the Seabury Company, in 1909. At this time, he served as the rear commodore (and commodore) of the Frontenac Yacht Club. He was also a member of the Clayton and Thousand Islands Yacht Clubs.
As for his vocation, Green served as Director of Savage Arms Corporation, later becoming treasurer and Vice President before leaving in 1917. The next year, he formed the Utica Investment Company and served as its president until 1930. In later years, he served as the President of the Utica City National Bank and then as Director of First National Bank & Trust Company.
1919 saw Watch Island receive telephone cable service, while the following year saw Green purchase the Terry farm on the mainland, which adjoined the May Irwin estate. In 1921, like many other islands, Green found himself the victim of a burglary when thieves broke into his Watch Island summer home during the winter with a thirst for liquor. According to the Watertown Daily Times December 30th edition–
The burglary was discovered by Captain Aldridge Kendall and his son Captain Clarence L. Kendall, caretakers of the property.

The wine closet had been thoroughly ransacked, but it is said that little loot was procured. The channel between the main shore and the island is covered with heavy ice, making access to the summer home easy.
The summer home was again burglarized in 1929 when Mr. Green reported every door in his place had been jimmied.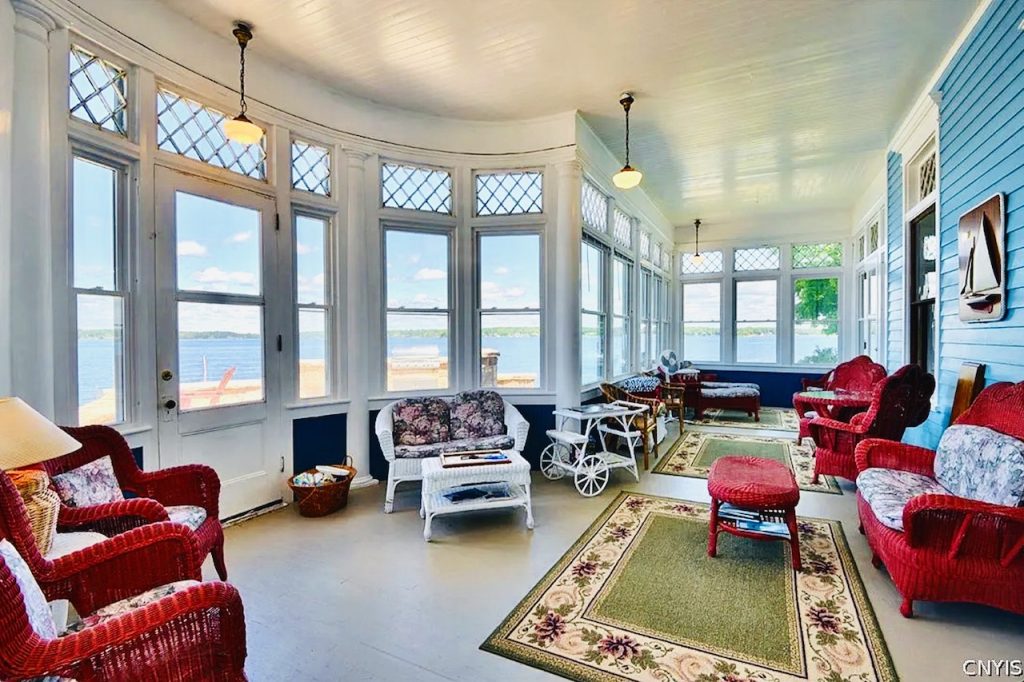 In 1922, Green continued to make improvements to both his Watch Island summer home and the farm on the mainland, a new building described as a "bungalow" type of building The Times described as "part of which is used as a waiting room and dancing hall, and the rest as servant's lodges." A garage, ice house, and a large new barn were also part of the farmhouse residence.
It was during this article from November 11, 1922, that The Times mentioned the island's history long before being called either Watch or Indolence Island–
A century ago, and from then far back into dim and misty antiquity, Watch Island was undoubtedly a favorite camping site of the Indians who journeyed every summer from tribal headquarters at the central part of the state to the great river, and relics of whose work in the shape of stone arrow and spearheads, pipes, tomahawks and broken pottery have been found in considerable quantity by the modern white man.

Just why Watch Island was selected as an Indian Summer residence may only be conjectured, but the probability is that it was on account of its nearness to the main land and hunting grounds, and sufficiently far away as to be a safeguard against attack by warriors of hostile tribes.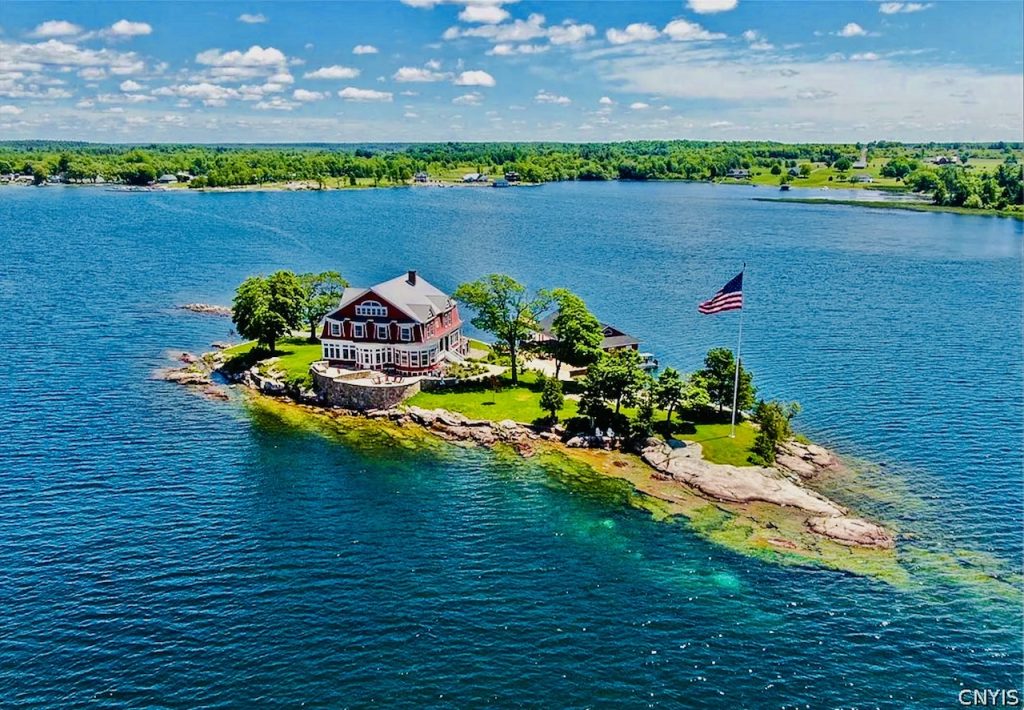 In late July of 1935, a large boathouse, a yacht, and two motor boats were destroyed by an 11:30 a.m. fire on the island when Mr. Green's son-in-law was taking out the boat, "Miss Behave," when it misbehaved with a backfire, setting the boathouse's dry boards afire. The loss was estimated at $10,000 but covered by insurance.
On June 18th of, 1951, Walter Jerome Green passed away at the age of 76 after a month's illness. The prominent Utica businessman had spent every summer on Watch Island since 1901, the year he purchased it. He was survived by his third wife and two daughters, Mrs. Adams C. McHenry (Rosemary Green McHenry), Dayton, Ohio, and Mrs. Robert Kincaid, New Hartford, and eight grandchildren.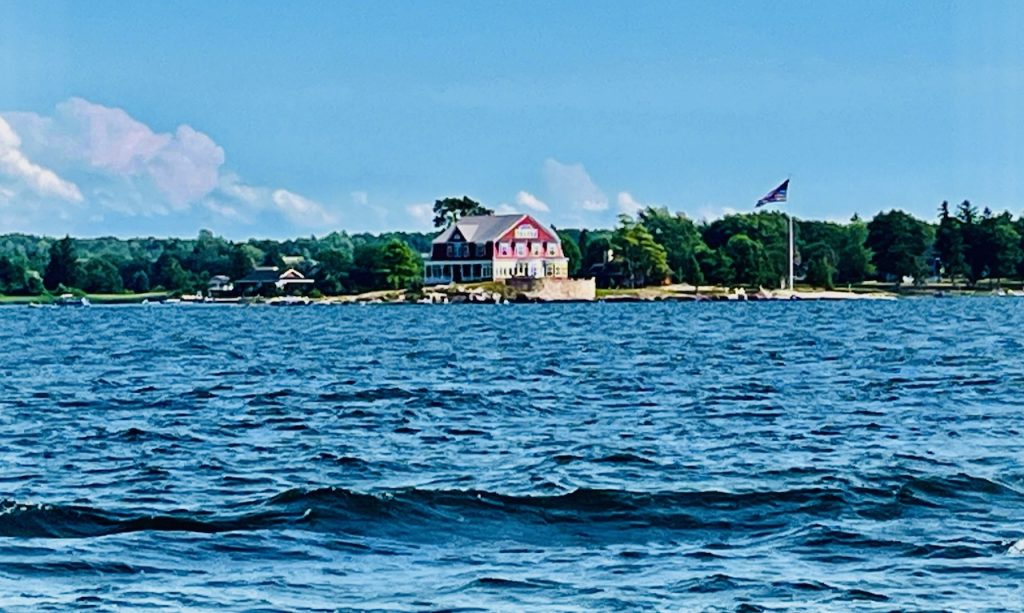 Mr. & Mrs. McHenry would later reside at 940 Washington Street and were parents to then-attorney James A. Baker, III's first wife, Mary Stuart Baker, who died of breast cancer at age 38 in 1970. The couple met on spring break in Bermuda when Baker was a Princeton University Rugby team member. They married in 1953 and, according to a Watertown Daily Times article dated August 27, 1976, began spending summers at Watch Island–
James A. Baker, III, attorney of Houston, Tex., and newly appointed chairman of President Ford's political campaign, has been connected to Northern New York for the past 20 years through family ties and summer visits to Watch Island, near Clayton.

Attorney Baker became campaign chairman for President Ford on Wednesday, replacing Rogers C. M. Morton, who was named to a campaign steering committee. Mr. Baker had joined the Ford campaign in January and quickly won widespread praise for his work as the chief delegate hunter, particularly in courting uncommitted GOP delegates that finally provided President Ford with his slim margin of victory over Ronald Reagan as the party presidential nominee. It won for Baker, the tab of "Miracle Man." 
Sadly, the McHenry's were both fatally struck by a car in Florida the following year, 1977, while crossing a street.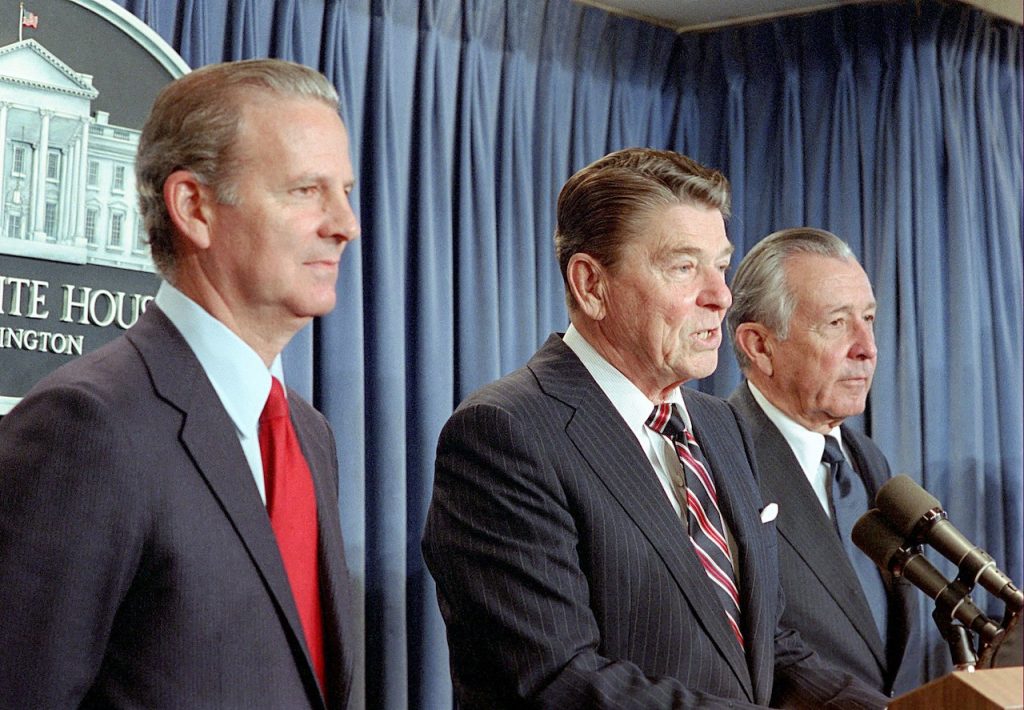 Baker went on to serve as the 10th White House Chief of Staff and 67th United States Secretary of the Treasury under President Ronald Reagan before becoming the 61st Secretary of State and 16th White House Chief of Staff under George H. W. Bush. He continued to have close ties with his brothers-in-law, twins Adam C. and Albert J. McHenry, and was a frequent visitor to Watch Island through at least the late 1980s/early 1990s. The two brothers often visited the Partridge Berry Inn, once owned and operated by William Monnet, who, through them, was invited to George H. W. Bush's Presidential Inauguration in 1992.
In late November of 1998, Indolence Island, formerly known as Watch Island, was sold to Marilyn J. Colangelo of Ossining by The Watch Island Corporation, Houston, Texas, for $450,000. Most recently, in 2018, Ms. Colangelo and Watch Island LLC, Webster sold the island to Watch Island Lodge LLC, Clayton, for $749,000.