After 37 Years, Partridge Berry Inn Rekindles Anew By The Fireside
The Partridge Berry Inn would begin as a vision William J. Monnat had of owning a barn-beamed fine dining establishment in Watertown, N.Y.  A landscape architect with a penchant for historical buildings and preservation, Mr. Monnat would begin his enterprise of the Black River Garden Center on Route 3 outside of Watertown in 1965 and in 1972, with the help of local architect Horace Montgomery, see his vision come to life with the opening of the popular inn.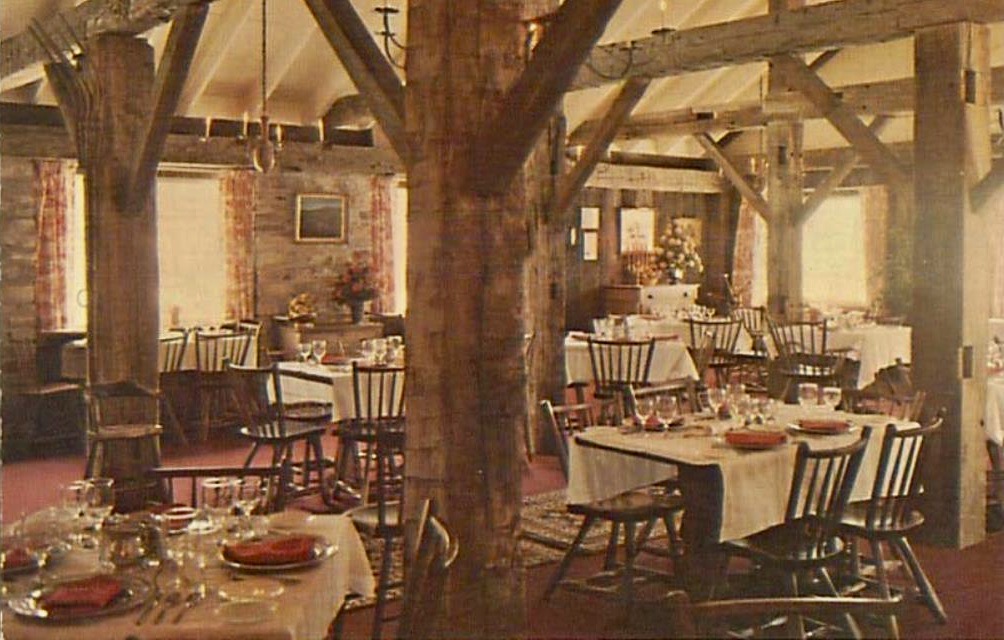 Stephen E. Sinclair of Greenfield, Mass., was named manager of the Partridge Berry Inn by owner William J. Monnat in January of 1972, a little over a month before its opening.  The inn, located at the Black River Garden Center on Black River Road (route 3), now known as the Partridge Berry Office Park, would feature a restaurant and party facilities in additional to retail space.
A day prior to its opening, proprietor and owner William J. Monnat would take out a full-page advertisement in the Watertown Daily Times and express—
I wish to extend my sincere appreciation to the people of Jefferson, Lewis, and St. Lawrence counties who have made possible our complete Garden-Living Complex.  

Your continuous patronage in the past seven years has enabled us to add our latest facility, a fine restaurant – The Partridge Berry Inn.  

This facility, the Partridge Berry Inn, will include a dining room with a seating capacity of eighty with an adjacent landscaped dining patio to accommodate an additional forty patrons.  Adjoining the dining room are our most up-to-date kitchen facilities to include a fully stainless steel working area with radar ranges using electronic control systems, and complete on-premises baking area.  Our separate Banquet Room will accommodate up to one hundred fifty people and also features an out-door landscaped dining patio.   

The main Inn entrance opens into a cozy fire-side room and an informal waiting area. 

It is our primary objective that we bring back the old type of food preparation by using foods that are of the non-frozen nature.  Meats and vegetables are strictly fresh.  Breads and pastries will be prepared on the premises from our own recipes.  These will also be available for sale in our Fancy Grocery Store next to the Inn.  

My Sincere personal regards, 

William J. Monnat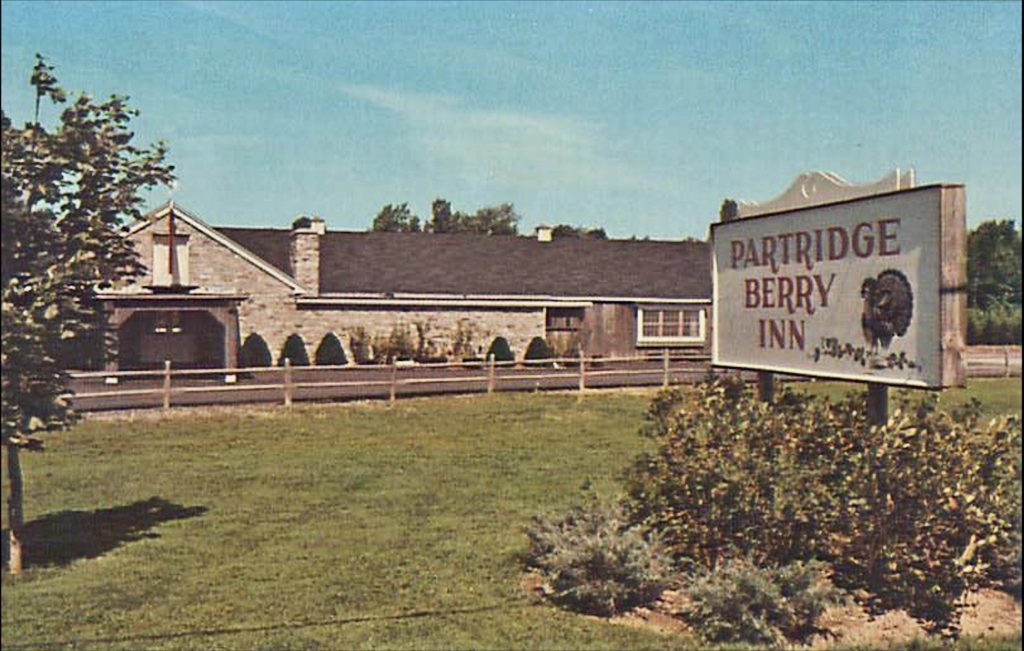 In February of 1973, Mr. Monnat would purchase the old Champion Schoolhouse with the intent of moving it in intact and restoring it onto the Garden Center property which consisted of 48 acres.  The schoolhouse, built in 1803, was used as such up until 1958.  In 1975, Mr. Monnat would add the Historic Squire House from the town of Denmark, built in 1814, to the Property.  
In 1976, the  Partridge Berry Inn would expand with the addition of what was called the Fireplace Room, a walk-in room built of some "special" bricks.  When Hotel Woodruff on Public Square was demolished, Mr. Monnat acquired about 15,000 bricks and used them to build a fireplace at the Partridge Berry Inn.  He also was said to have used limestone from the Dexter Sulfite Mill in the restaurant, too.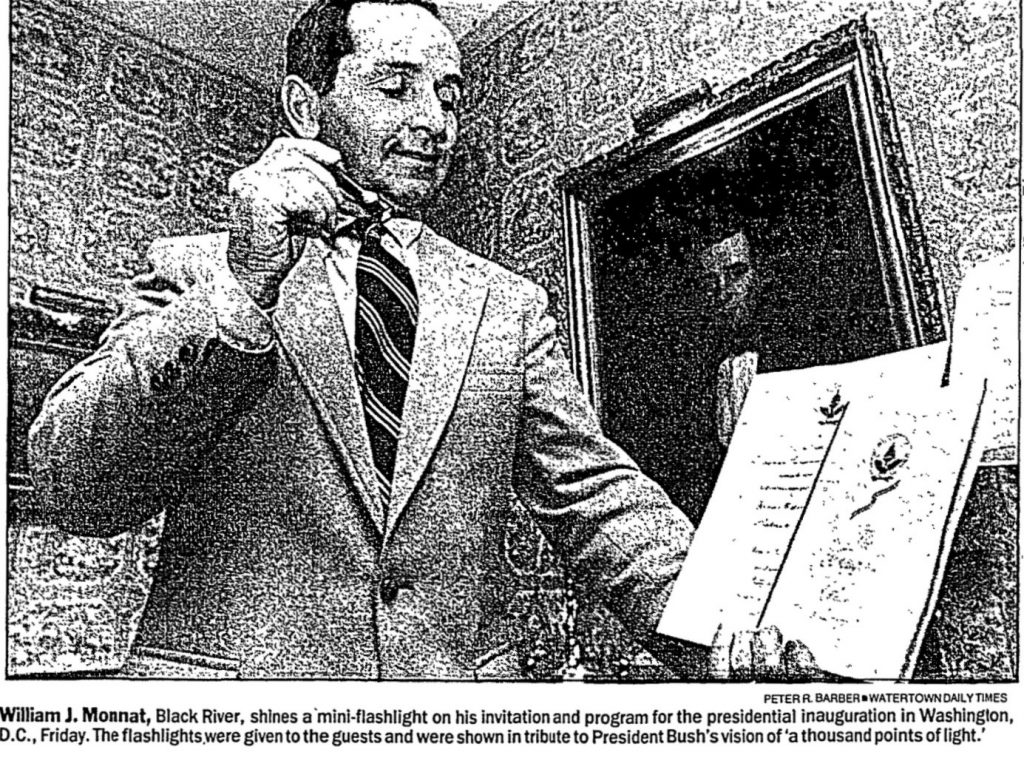 In 1978, Mr. Monnat would escape near death while vacationing in the Virgin Islands when robbers hit the bar at the Mill Harbor Condominium in St. Croix.  Two people standing near him were seriously wounded from shotgun blasts.  One, a former Syracuse resident, was struck in the neck.   Mr. Monnat noting in a Times article—
It was a horrifying experience — it is a miracle I ever got back to Watertown.  I never closed my eyes at all for two days after the shooting.  I went to pieces," he said, noting that he escaped death just by ducking his head.  
Later that year, Stephen Sinclair, the former manager of the Partridge Berry Inn, would lease the restaurant from Mr. Monnat after spending the last four years supervising the operation of two hotels and four restaurants in Buffalo, Syracuse and Rochester for the Buffalo-based Turgeon Brothers.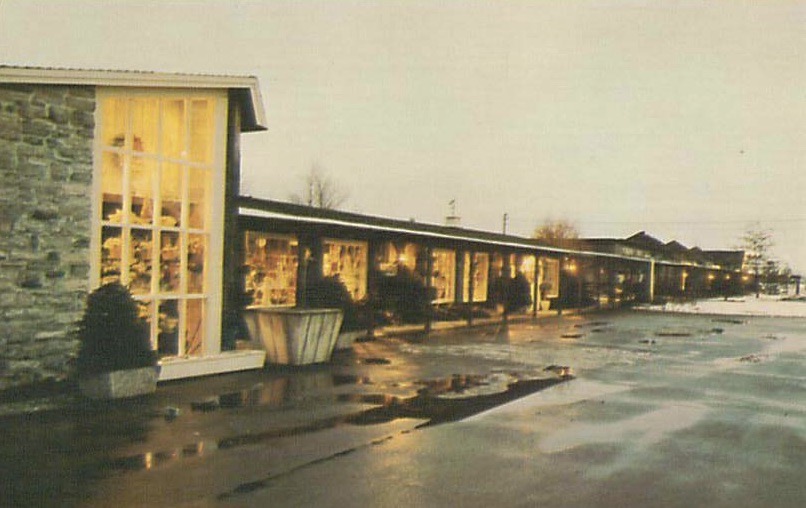 Sinclair would eventually purchase the Partridge Berry Inn restaurant and building in July 1981 during a period when Monnat went through some struggles.  During that time, Mr. Monnat attempted to sell the entirety of the Black River Garden Center which, in 1982, lost a couple of businesses which relocated to the Paddock Arcade.  
After acquiring the restaurant and building, Mr. Sinclair and his wife Felicia would further expand the Partridge Berry Inn with an addition to its front which became known as The Den.  The Quail Room would later be doubled in size as the growing popularity of wedding receptions demanded larger space.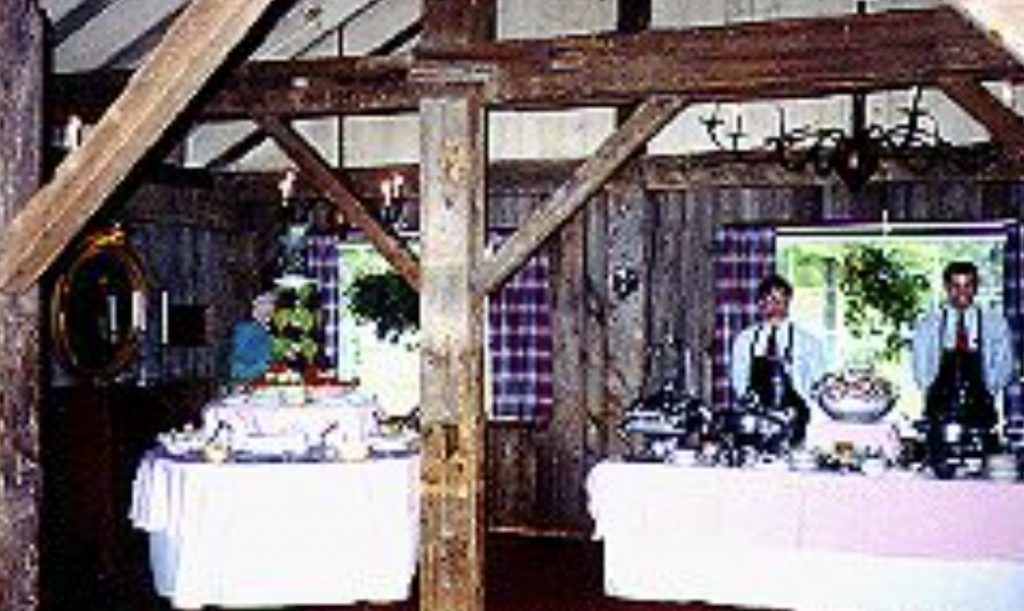 Partridge Berry Inn Reborn As Fireside At Partridge Berry Inn
Stephen E. Sinclair would  eventually sell the Partridge Berry Inn to Watertown Savings Bank in 2009 and the Stroughs (Bruce C. and Lynn M.) would purchase it for $290,00 and make extensive renovations – to the point where the 10,000 sq. ft. facility would be assessed by the county at $648,500.   Sinclair would tell the Watertown Daily Times of his intentions for selling, "My wife and I really wanted to enjoy life a little," Mr. Sinclair said.  "We've been in the restaurant business for more than 40 years and in Watertown for over 30."  
The property had been on the market for a few years dating back to 2005 at that point, with an initial asking price for $1.2 million which included the business.  Four years, several real estate agents later and a greatly reduced price, the property would make for a quick turnaround for the Watertown Savings Bank.  
Below is a brief produced by Newzjunky on the new Fireside at Partridge Berry Inn's opening back in 1910.  
On January 8, 2010, the Times would announce the sale to the Stroughs and their plans—
A couple who had a tradition of dining at the Partridge Berry Inn bought the restaurant.  

Bruce C. and Lynn M. Strough, Watertown, plan to bring back the restaurant's former glory as the Fireside at Partridge Berry Inn.  That includes reopening all of the fireplaces and adding one more, so each room has a fireplace.  

"Our parents remember going there for their anniversaries, birthdays and reunions," Mrs. Strough said.  "It's been a family tradition."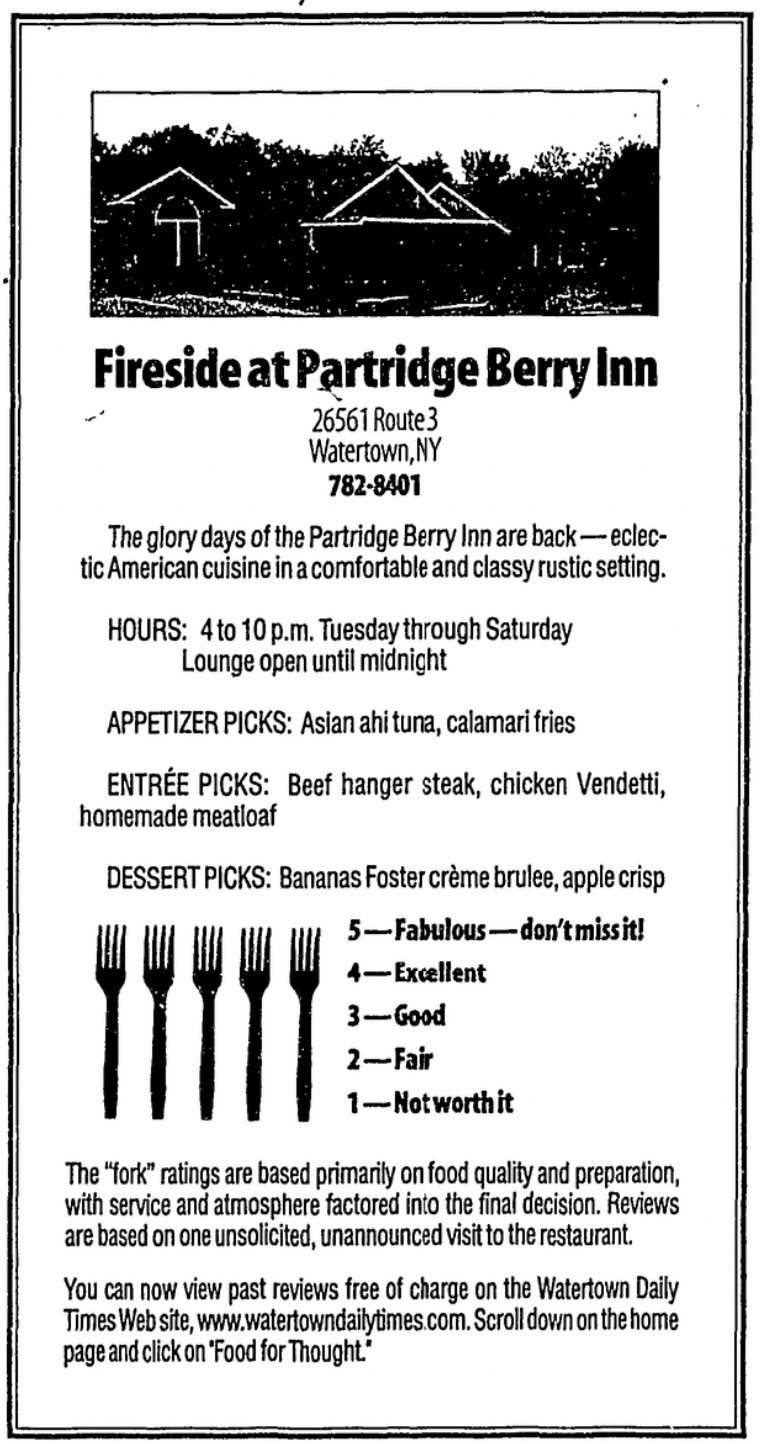 The Food For Thought column by Walter Siebel in the October 10, 2010 Watertown Daily Times would note of the revival—
It appears that the glory days of the Partridge Berry are back.  Shawn Vendetti's eclectic American cuisine is outstanding.  Owners Bruce and Lynn Strough have done a fantastic job restoring the restaurant to a comfortable and classy eating place.  The service provided by Ted Laursen was relaxed yet attentive and by no means pretentious.  Manager Mike Coppola cruised the floor throughout the evening to make sure all the guests were happy.

We were impressed and know you will be, too.
In July of 2013, the Fireside at Partridge Berry Inn was listed for sale three years after the restaurant was purchased and modernized, reopening with the new name in 2010.  Although the flame that was rekindled by the fireside burned bright, it was burned out all too soon.  The Fireside at Partridge Inn would close as a restaurant permanently in April of 2013, conducting business as an events center only for the duration of its operation.