Blizzard Of 1977 Hit Parts Of Western And Northern New York As Well As Southern Ontario
The Blizzard of 1977 presented many challenges or people, one of them being no place to walk other than the road – if it were plowed at all – as demonstrated in the photo below.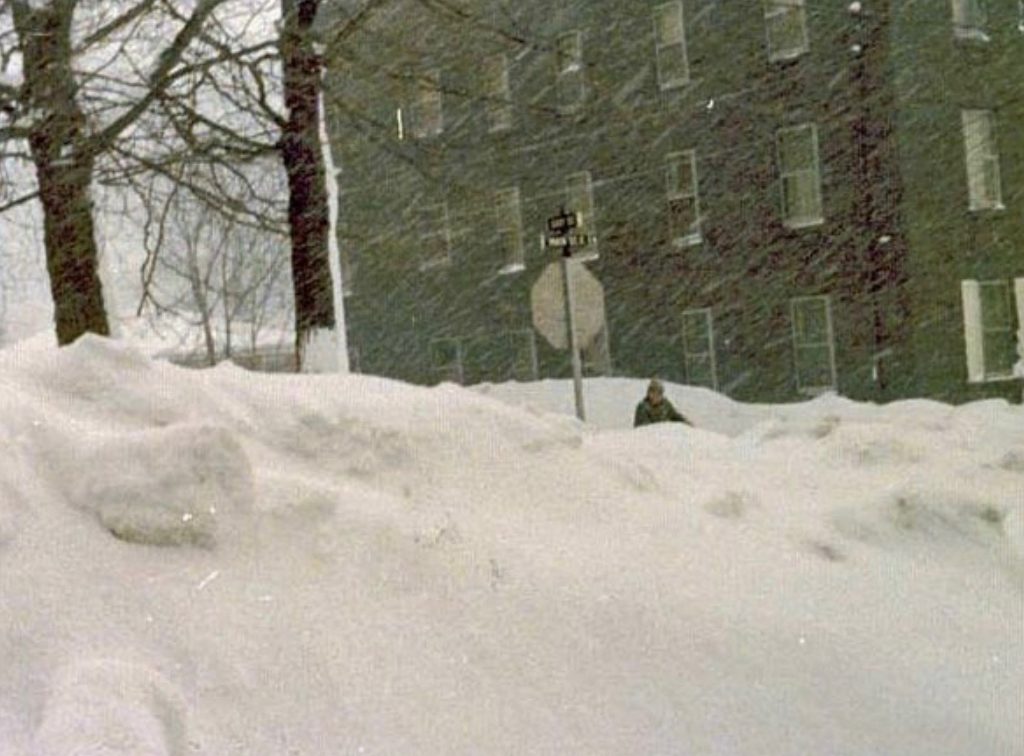 Blizzard of 1977 Facts and Figures
The Blizzard of 1977  occurred over the course of several days starting January 28, 1977, hitting Buffalo and Watertown NY areas as well as Southern Ontario.
Buffalo, which already had 28 consecutive snow days, received very little actual new snowfall, approximately a foot, most of the snow "falling" coming as a result of all the snow blowing off Lake Erie which had remained frozen over as of December 14, 1976. Prior to the start of the Blizzard of 1977 on January 28, Buffalo had already recorded just over 59 inches of snow.
Watertown and its surrounding areas just off Lake Ontario received anywhere from 60-120 new inches of snow with snowdrifts over 30 feet high in some areas.  Lake Ontario is deeper than Lake Erie and never freezes over completely, making it the ideal machine for lake effect snow.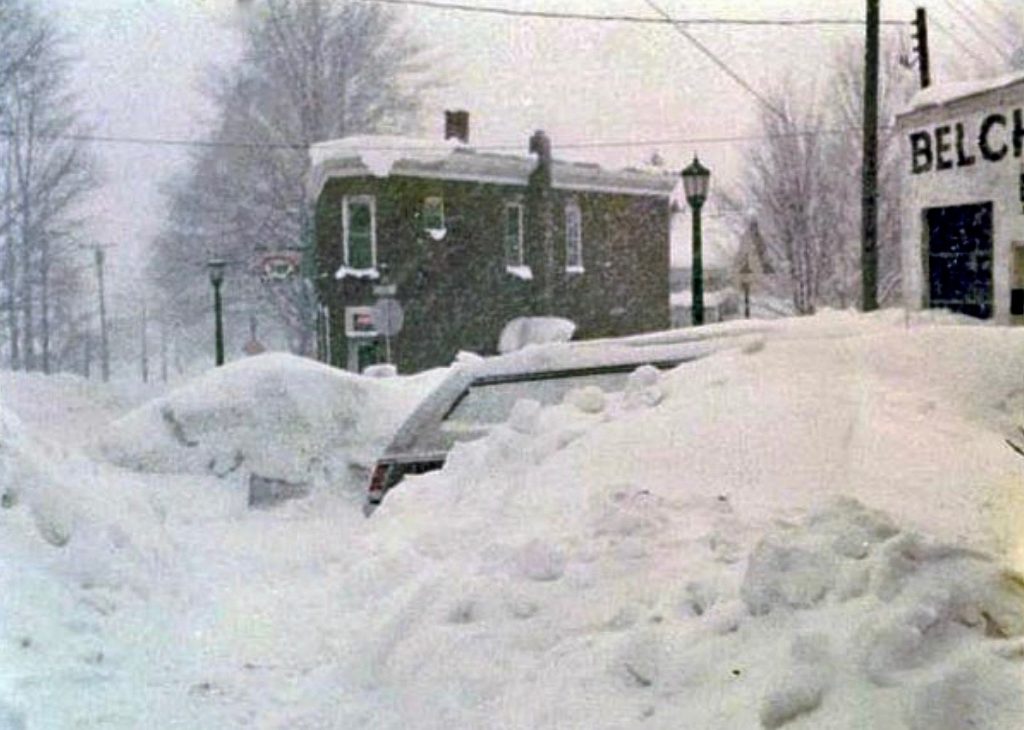 From a short Watertown Daily Times fact piece, "Blizzard at a Glance", published Feb. 8, 1977:
Five-foot to eight-foot snowfalls were commonplace in Jefferson and Lewis Counties.
Gusts peaked at 53 miles an hour during 68 hours of powerful winds between 1 p.m. Friday, January 28, and 9 p.m. Monday, Jan. 31.
Wind chill factor ranged from -35 to -47.
Mountainous drifts scaled to 30 feet in rural sections, disabling plows in attempts to clear roads.
Snowfall total was 66.5 inches in City of Watertown, raising January accumulation to 90.8 inches shattering previous record for a month of 79.4 inches in 1940. (Areas to the southeast of the city received over 100 inches of snow while Fort Drum received 93 inches).
Total winter snowfall in Watertown reached 181.1 inches by end of storm.
At least 2,000 persons were stranded, many of them for five to six days.
Tons of milk were dumped by farmers as tanker trucks were unable to make daily pickups.
Thousands of workers were idled for varying periods as the result of storm-imposed plant and other business shutdowns.
Scores of communities were isolated, sealed off by blocked roads and by travel bans implemented under state-of-emergency declarations in Jefferson, Lewis, and for a while, St. Lawrence Counties.
In addition, records kept at Mannsville, NY in Jefferson County indicated 318.7 inches of snow had fallen from 7 Nov 1976 to 11 Feb 1977.  The Blizzard of 77 dumped 74.5 inches on Mannsville. The most snow in a 24-hour period was 56 inches on 29-30 Dec 1976.
It was also alleged that, per one website, "After struggling to keep his driveway cleared, a northern New York resident kept an approaching snowplow from winging the banks back into the drive.  He stood in his driveway with a shotgun motioning the operator around his driveway. The driver complied, lifted the wing, and went around."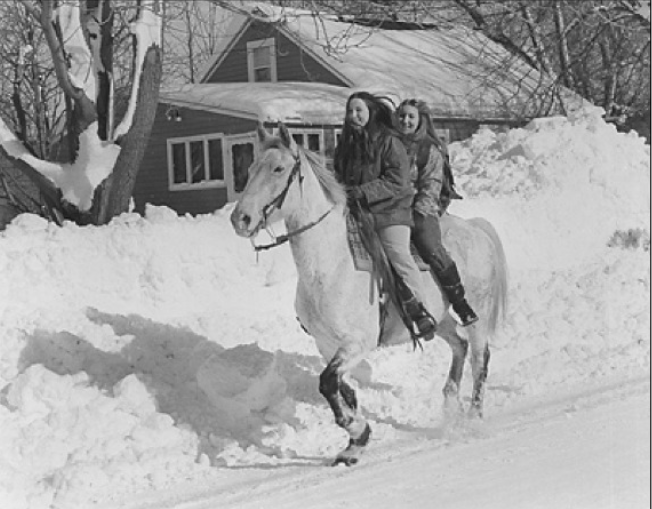 The book, White Death, by Erno Rossi, M.A., chronicles the Blizzard of 1977 with a focus on Buffalo and Southern Ontario.
Click here to view more locations from the Blizzard of 1977.