The Original Thompson Park Pool Was Built In 1924 And Was One Of Three City Pools At The Time
Opening in 1924, the Thompson Park Pool was an ideal place to be on a hot summer day.  Nestled within the park, built on land donated to the city by John C. Thompson who remained anonymously until the city decided to honor him posthumously by naming the then known "City Park" after him.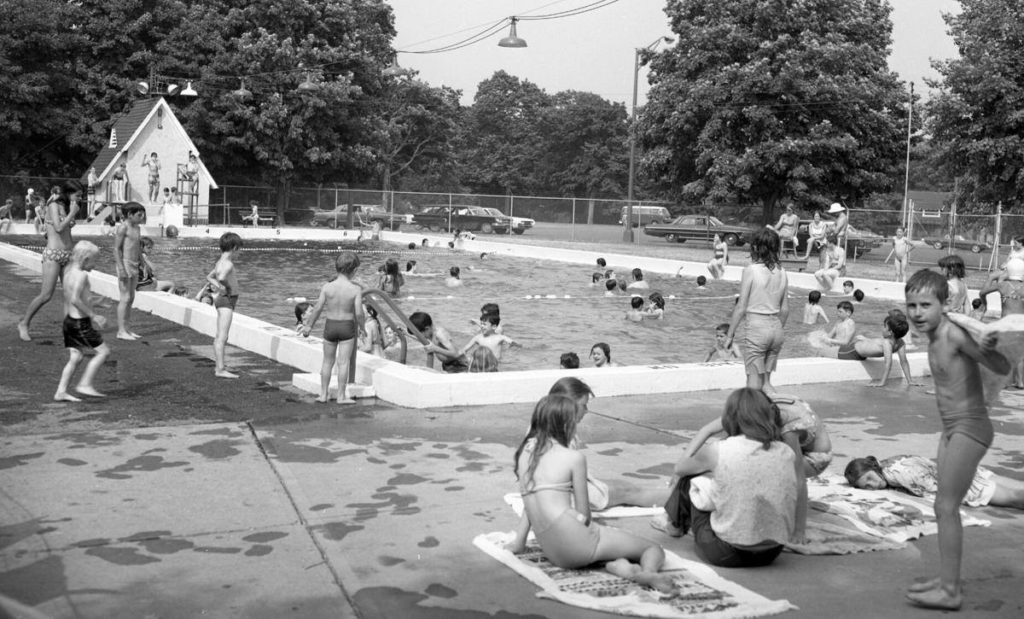 At the time of its construction there were two other pools in the city: the St. Mary Street and the Grand Avenue Pools.  The Grand Ave pool, located on what was to become part of S. Pleasant Street, would close permanently upon the opening of the Thompson Park Pool. According to the Watertown Daily Times, residents around the Grand Avenue Pool declared it a nuisance.
In 1929, the John Q. Adams Pool would open on the Northside next to North Jr. High School.  Though not confirmed, it's reasonable to believe the St. Mary Street Pool closed permanently as a result as it was only a couple of blocks away.
In the mid 2010's, the Thompson Park Pool would close for over five years as skyrocketing costs for repairs had city council members looking at proposals for a new pool.  After initial proposals went $1.6 million over budget, plans were finalized to build a new $3.1 million pool.  As a result, the Thompson Park Pool, already closed for four plus years at that point, would be demolished in 2019.
The new Thompson Park Pool would officially open August 14, 2020.  A photo of the new pool can be view on the City's official website.