Johnston and Hudson Residence Erected by William Johnston in 1895 at 246 S Massey St, Later Sold To Supreme Court Justice Henry Hudson
The Johnston and Hudson residence located at 246 S Massey Street was erected by William Johnston in 1895.  That year, Johnston purchased the former house owned at times by Hiram Holcomb, who bought the land from Hart Massey back in 1817, and later Charles Harger, a banker, and razed it to construct the present Dutch Colonial designed by architect John W. Griffin of Watertown.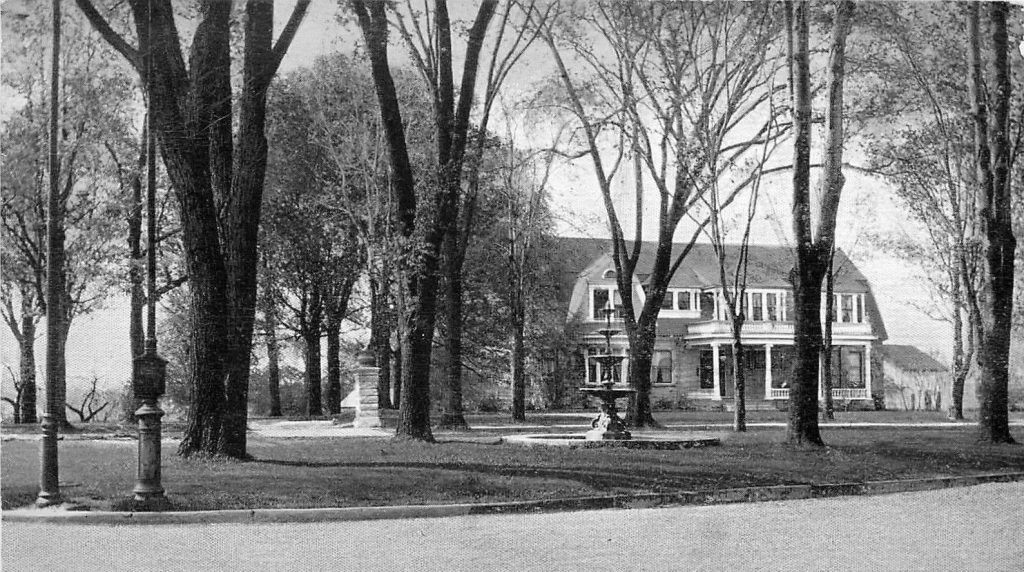 Mr. Johnston was quite a distinguished gentleman well before he came to Watertown.  In fact, he published a memoir about his life 12 years before he passed away. David Lane's article Old Houses of the North Country featuring the Johnston and Hudson residence would give some info on his background–
Mr. Johnston was a man of much wealth and distinction. He was born in Pittsburgh, PA, August 22, 1828, son of S. R. Johnston of the Pittsburgh publishing house of Johnston & Stockton. His father had been a proprietor of the Pittsburgh Gazette 1818-22.

William Graham Johnston, builder of the South Massey Street mansion, was a member of the first wagon train to cross the continent in the 1849 gold rush and was a graduate of Western college. His grandfather John Johnston was fourth postmaster of Pittsburgh. His great-grandfather Samuel Johnston was a surgeon in the Revolution.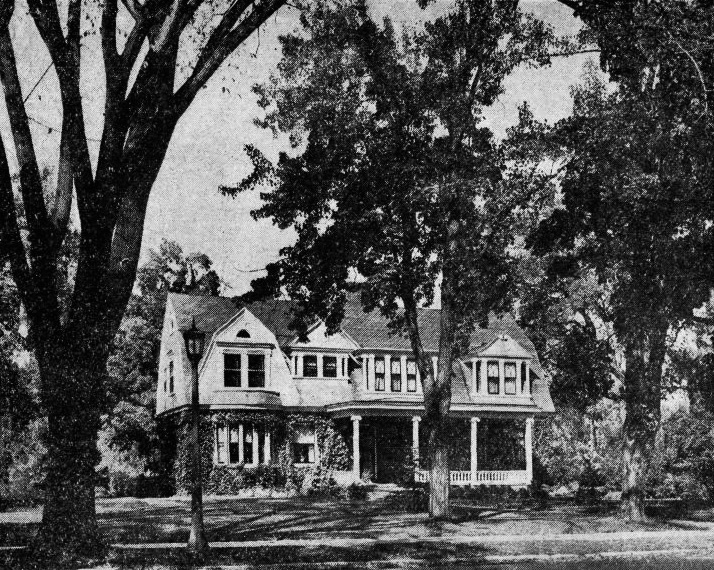 William Graham Johnston organized the William G. Johnston & Co., stationery company in Pittsburgh, organized and was president of Pittsburgh Exposition, the Duquesne National Bank, the Hainsworth Steel company, and the Atlantic & Pacific Telegraph company, and bought the Woodruff Sleeping Car Company.

In 1855 he married Sarah Stewart, Pittsburgh, mother of his children. She died in 1889 and in May 1894 he married Miss Charlotte Winslow, city, daughter of General Bradley Winslow and sister of Mrs. Samuel A Upham.
Mrs. Charlotte Winslow Johnston would pass away three years later in 1897.  Another three years later, William Johnston would marry Julia G. Ely of Watertown who was 38 years of age at the time.
William Johnston would pass away at the age of 84 in 1913 and be buried at Brookside Cemetery.  His wife Julia would live until April 13, 1947, passing away at the age of 86 and be buried at Brookside as well.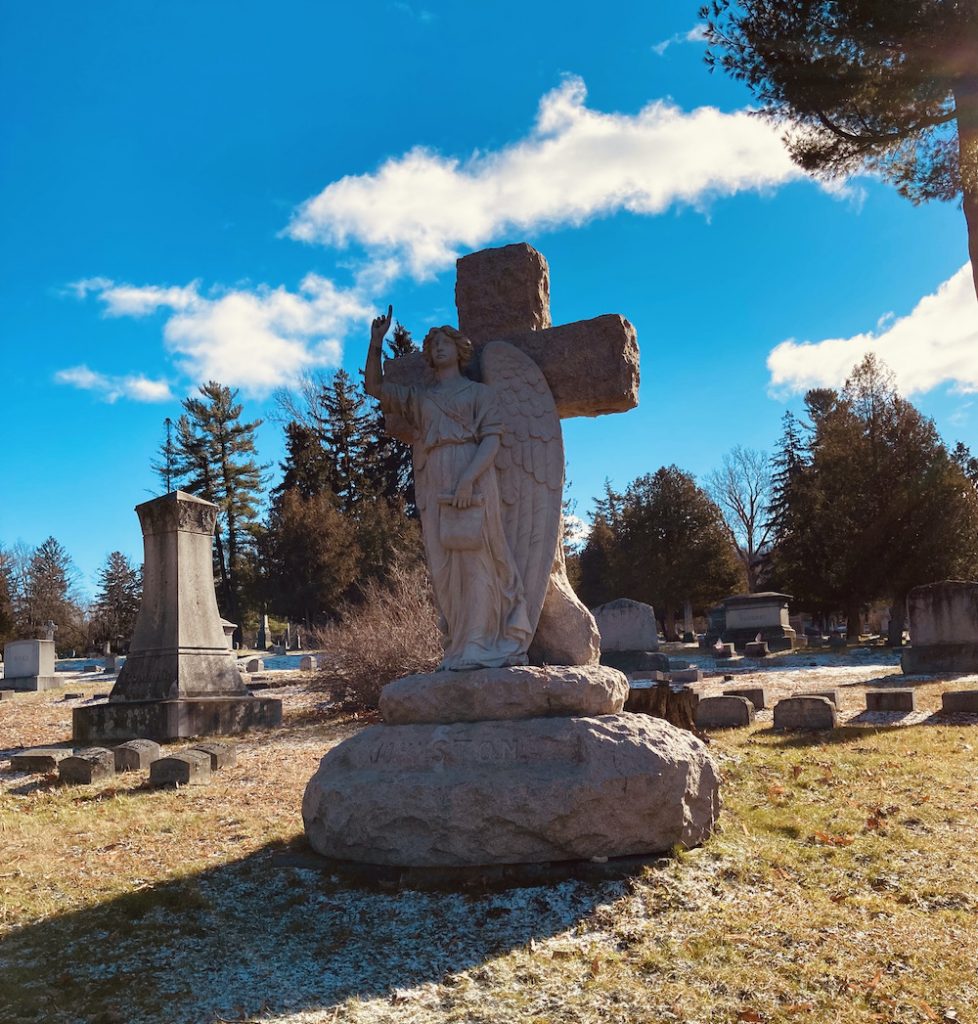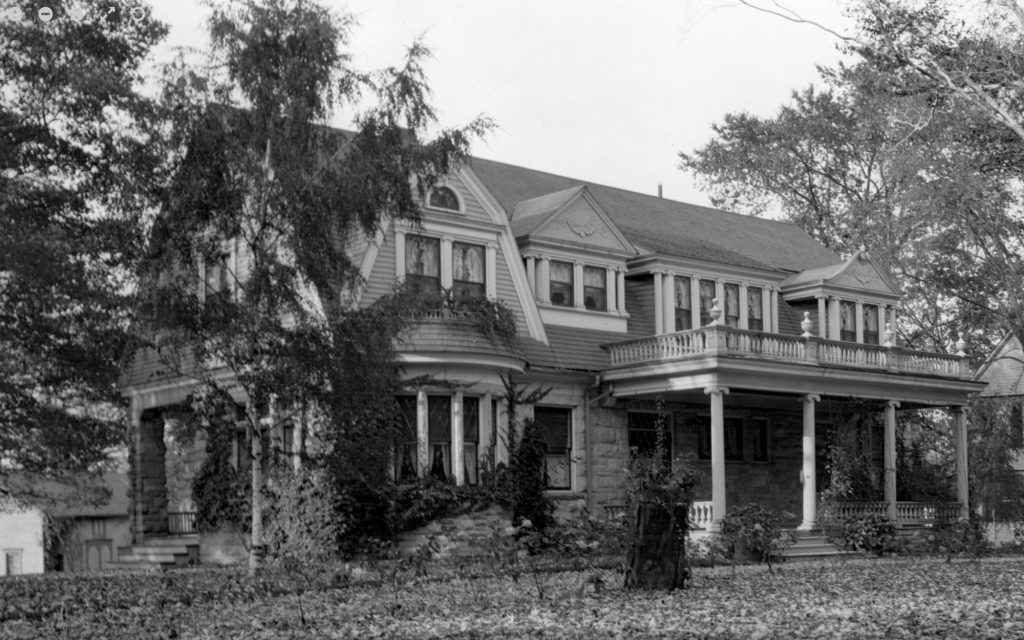 The year after Julia Winslow Johnston's death, the Johnston and Hudson residence would be purchased by the second prominent namesake for this article, New York Supreme Court Justice Henry Hudson.  Hudson served as Mayor of Watertown from 1948 through 1952, the last year of which he also served as county judge before becoming a supreme court justice on January 1, 1953.
Hudson would convert the residence into apartments in 1947, then move into the bottom apartment in 1953.  As mayor of Watertown, Hudson designated a five member Housing Authority Commission to consider housing needs under the New York State public housing law.  Today, the Watertown Housing Authority is the result of those early efforts.
Henry Hudson would marry Josephine Taggart, granddaughter of Byron Taggart of the Taggart Paper Mills and Taggart Block, in 1991.  It would be her fourth marriage and at least the second for Henry who would pass away four years later at the age of 89 or 90.  Josephine would be involved with a number of philanthropic and community service causes in Northern New York up until her death in 2007.
The following year, the former Johnston and Hudson residence at 246 S Massey St was listed for sale with the following details–
Ageless Beauty

Built in 1895, this Dutch Colonial home has exquisite detailing throughout and is set back from the street on a one and a-half acre lot in a magnificent garden setting.  The entry foyer opens to the spacious living room, dining room, and library, complete with curved walls wrapped in glass.

Other features include leaded glass windows, three fireplaces, six bedrooms, five full baths, hardwood floors, custom woodwork, a covered front porch, and hot water-gas heat.  Included on the Watertown Historical Society list, this residence truly represents the grandeur of the past.
The listing and 50 photos, including interior, can be found via this link.