The Burrville Cider Mill, More Than Just A Local Haunt…
Located just outside Watertown, between Thompson Park Vortex and a place that gets a LOT of snow, the Burrville Cider Mill was originally built as a saw and gristmill in 1801 by Hart Massey for Silas Stow.  Massey, one of the first settlers of Watertown, along with Henry Coffeen and other pioneers came to the Burrville area first via a road from Utica.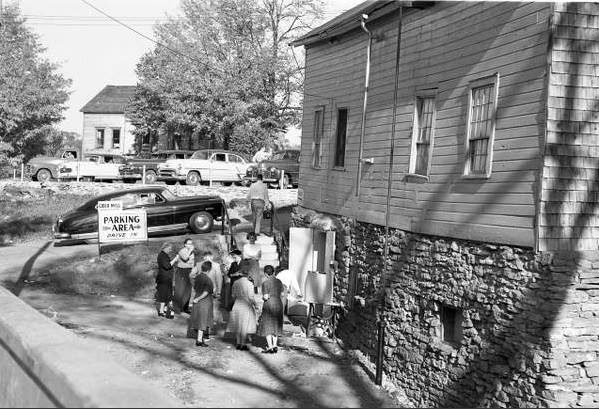 As told in John A. Haddock's The Growth of a Century—
These pioneers came to Watertown by road from Utica which passed through Burrville, thence over Reservoir Hill (Thompson Park), striking Washington Street, and thence down Washington Street to the Public Square.
The further exploration led to Jonathan Cowan erecting a big mill near where the Union Mill was later built, where else, on Mill Street in Watertown.  Silas Stow moved around quite a bit, leaving for Oneida County in early 1801 having been appointed a State Court Judge.  He moved back to the area later that year, presumably when the mill was built, but evidently sold it to Captain John Burr, rumored to have been a pirate, in 1802.  Stow eventually went on to be elected U.S. Congressman for New York's 10th district, serving two years, then serving as sheriff of Lewis County.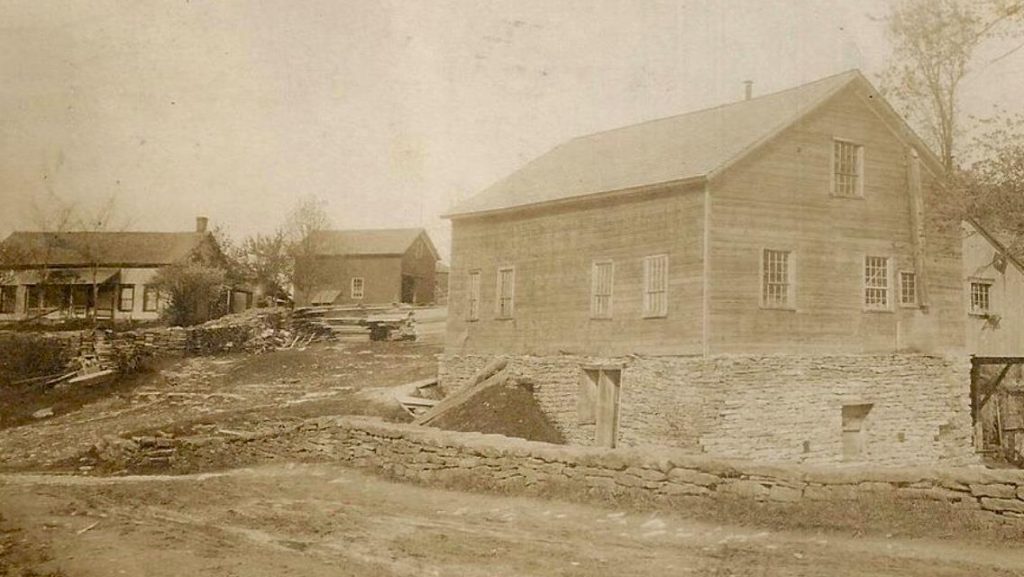 While those early pioneers sought the greener industrial pastures in what became Watertown from the power of the Black River, Captain John Burr became the namesake of "Burrville," originally called Burr's Mills (it began showing as Burrville on area maps in the 1920s.)  Legend has it that Captain John Burr stole supplies during the war of 1812 around Sackets Harbor and re-sold the goods.
It wasn't until the 1940's that it was converted for commercial scale cider production.  In an 1946 article from the Watertown Daily Times, Elon O. Andrus wrote some personal accounts of Burr's Mill three years before his passing in 1949 at the age of 90 (he was buried in Brookside Cemetery, a fitting addition to the discussion with regards to fall, Halloween and hauntings.) Born in 1858, his accounts give a first-person perspective of growing up in the area during the mid-1800s–
On one occasion when a small boy I was visiting the lower part of the mill with another party and my attention was called to certain marks in the timbers made by Indians shooting at mark (sic) with their arrows.  As a kid I was gullible but later became rather skeptical of this statement.  

Still later there came into my possession an article prepared by one of the Dr. Craft P. Kimball family stating at tone time the Rutland Hills were "Happy Hunting Grounds" for the Indians, and that a tribe of the Onondagas frequently camped above the Burrville Falls which party overcame my skepticism.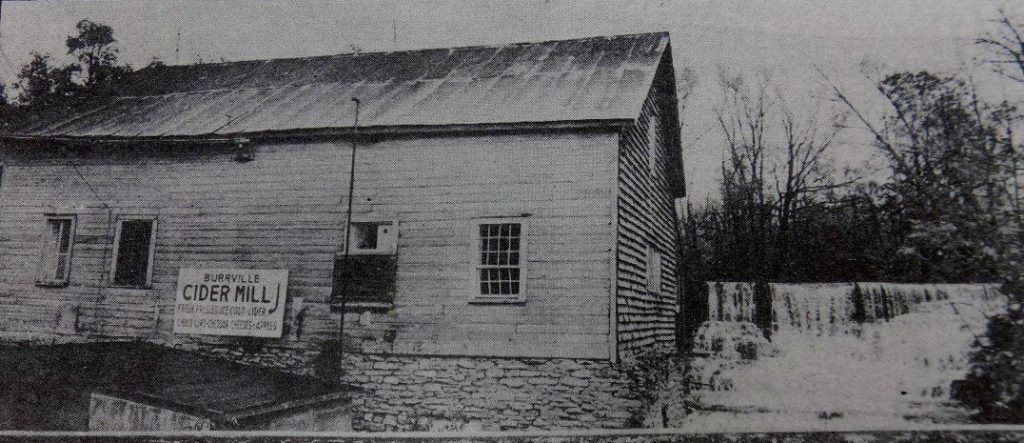 It was in 1946 when Homer Rebb transitioned the Burrville Cider Mill from a sawmill to a cider mill after the death of his father, Charles B. Rebb, in 1945 (Charles purchased the mill in 1933.)  Homer made cider there for nearly 40 years, retiring shortly before his death in 1984, and was responsible for designing and building much of the equipment used for decades that helped to grow the cider mill's business and popularity.
After Homer's death, the Burrville Cider Mill was owned and operated by Rocco Marra until 1996 when it was purchased by Greg Steiner, Jr. and his wife, Tina, part owners of the Burrville Cider Mill Inc. which also included family members Cynthia and Greg Steiner, Greg's mother and father; Timothy Carroll and Adair Sala, a Fulton Couple, and Jackie MacDonald from Mexico.  Also of note, Rocco and Dorthea Marra are Greg Jr.'s Great Uncle and Aunt.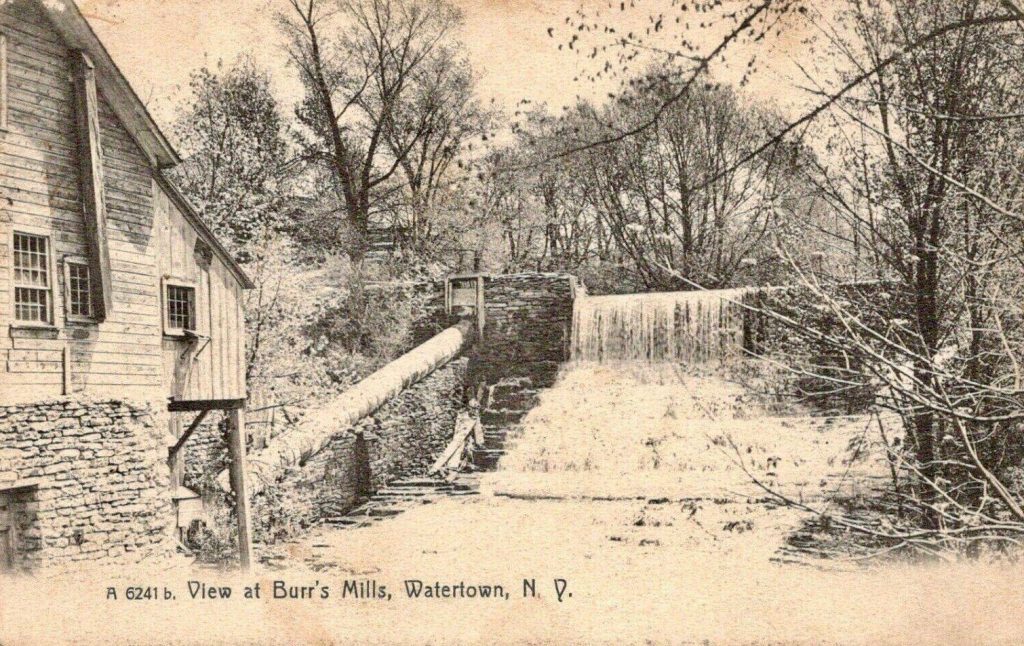 The Modern Era of the Burrville Cider Mill and the Hauntings
The Steiner family has continued to operate the Burrville Cider Mill for the last 26 years now.  Anyone familiar with local haunted folklore have most likely run across Cheri Revai's (now Cheri Farnsworth) series of Haunted Northern New York series and other books of hauntings.
Farnsworth's Haunted New York book details an incident with a tv crew in 2001–
A local television crew was doing a news special on haunted location in Northern New York in April 2001, when they got more than they hoped for at the mill.  It happened to be the cameraman's birthday, and he wasn't ashamed to ask out loud for a little something extra for  a birthday bonus.  Sure enough, when the cameraman was interviewing Tina Steiner on videotape inside the mill, a swinging door opened behind her in a very slow and deliberate way, and then closed very slowly.

The October 12, 2014 edition of the Watertown Daily Times detailed the Ghost Stories of the North Country, including the Burrville Cider Mill–
"They are here," said mill owner Cynthia L. Steiner.  "I've seen them, heard them, smelled them and felt them, and I'm not the only one."

The mill owners have dubbed one of the spirits Captain Burr.

Another spirit said to cause trouble at the mill is a mischievous 8-year old boy, who was named "Roger" by a medium.

"Twice the microwave has spelled out the word 'child' where the time is, and there's no way to punch in the letters," Mrs. Steiner said.  "At times we have to heat the cider up to make doughnuts, and when the cider is hot we will go to mix it in a bowl and it's cold.  Or the stove has been turned off and we didn't turn it off."

Although several spooky things have happened at the mill over the years, Mrs. Steiner said the most recent was last month.

"There was a boy about 3 at the cash register.  Next to the pellet stove there's a rocking chair where my granddaughters were," Mrs. Steiner said.  "The boy says, 'Who's that man standing by the fire?'  There was no fire, and this was the third sighting of a man by the pellet stove."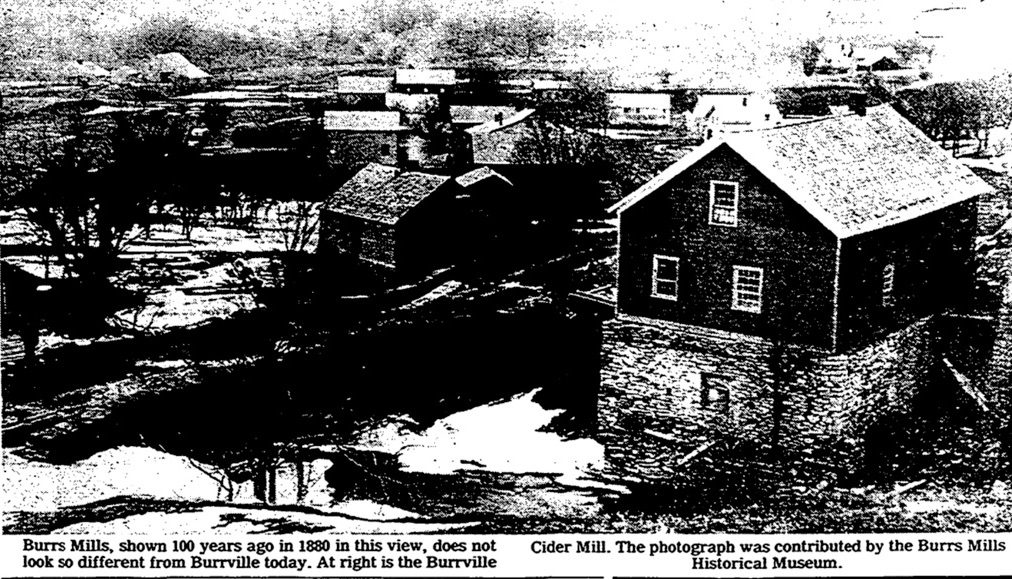 Haunted or not, the Burrville Cider Mill, with its fresh-pressed apple cider, cider donuts, apples and a variety of other local offerings, remains a haunt – as in frequently visited place – for many people throughout the North Country during the fall months, typically opening late August through Thanksgiving.  For those of you who miss the Mill and all its offering, you'll note that their website provides a link for mail ordering.
The below video from Folklore & Frost includes the segment on the Burrville Cider Mill (or, as the little ones like to say, "the Boo-ville Cida Miwl."
Looking for more information and discussions on the haunted Burrville Cider Mill?  You can check out the Cousins Weird's podcast from 2021 here and visit their page here.