The Harlow E Bundy House In Binghamton, New York
Built in 1893, the Harlow E Bundy House, herein as the "Bundy House," is a Queen Anne-styled mansion located in Binghamton, N.Y.
Harlow E. Bundy (1862 – 1916) was born in Auburn, New York, and along with his older brother Willard, founded the Bundy Time Recording Company based on Harlow's inspiration of Willard's clockwork wizardry, an endeavor that was the first to capturing of employee's unique number along with their recorded work times.
After much growth and several mergers, the Bundy Time Recording Company would change its name to International Business Machines, which, in today's acronym-heavy nomenclature, is better known as IBM.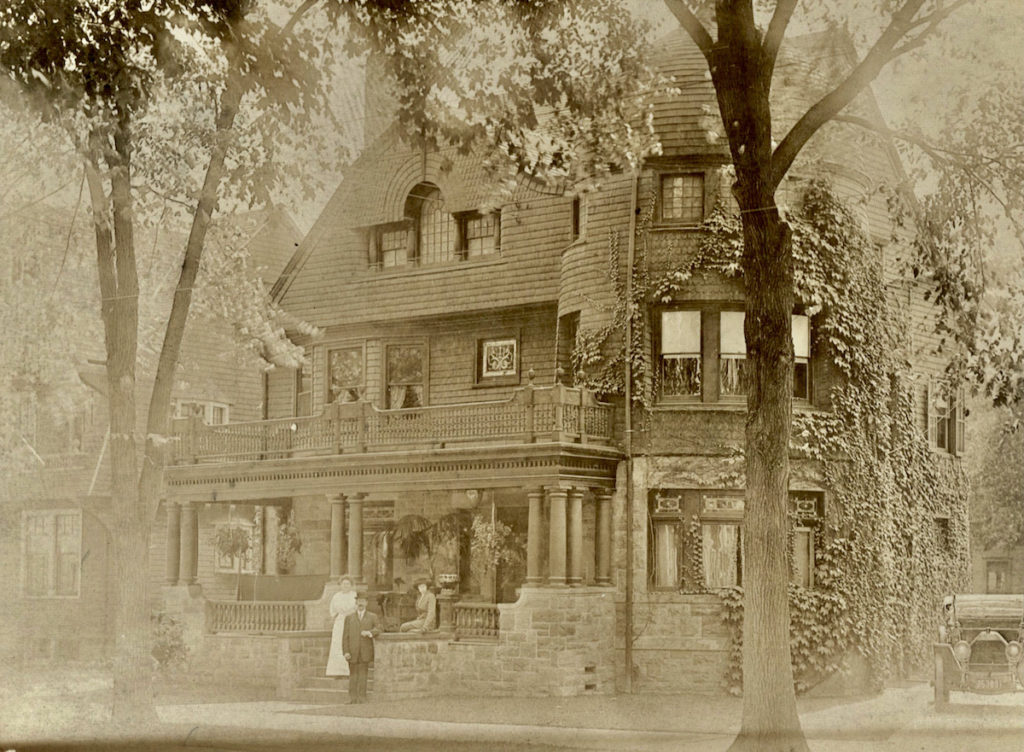 The Bundy family would relocate to Pasadena, California, where he would eventually pass away in 1916.  The house, at the time of Bundy's death, was owned and occupied by the Hopton family who were the longest-term residents.
Like many old mansions, it's hard not to gather a history over time that includes things that go bump in the night, strange noises and the likes best served around the dancing flames of a midnight fire on All Saints' Eve.  According to the Haunted History Trail—
The Historic Bundy House, built in 1892 for Harlow and Julia Bundy and their family, has seen several families live there until 1942 when the last occupant, Elizabeth Hopton, passed away. Later, the house endured years of vacancy, saw occupancy as a boarding house, office space, and even printing shop until 2002 when rehabilitation began to preserve the house as a museum.
The Haunted History Trail website lists dates, times and prices for haunted tours and notes it's a favorite place for paranormal investigators to explore.
A book, Hometown Haunted: The Historic Bundy House, has also been written regarding the paranormal activity within its walls.
Last, but not least, the investigators of the macabre, Paranormal of Watertown POW!,  who visited the LeRay Mansion on Fort Drum, N.Y., conducted an investigation into the mansion in 2021 and reported "We heard a little girl's voice 😳."
As of 2004, the mansion, which has been added to the National Register of Historic Places, has been home to The Bundy Museum, who strive (and admirably succeeded) in preserving the history of the house, the Bundy brothers and their company.
The Bundy Museum also promotes the arts such as an exhibit commemorating Rod Serling, of Twilight Zone fame, who is one of Binghamton's most famous residents.  You can help support the museum and their efforts to preserve history with donations here.