There's Something Strange, In Your Neighborhood: The Thompson Park Vortex
Officially recognized and dedicated by the city of Watertown on Friday, October 18, 2013, the Thompson Park Vortex, as it is commonly called, beget the title of "Watertown's Area 51."
In its official press release, the city noted
We have recently learned that the codename for Area 51 in Nevada was "Watertown" in honor of CIA Director and Watertown native Allen W. Dulles.  The intense secrecy surrounding the Area 51 base in Nevada has made it the frequent subject of conspiracy theories and a central component to unidentified flying object (UFO) folklore.
Watertown's Thompson Park Vortex has been the talk of park goers and followers of the paranormal for decades since the Park was opened in 1905.  Rumors of unexplained disappearances, along with strange apparitions and noises have garnered the attention of many in Watertown and the area.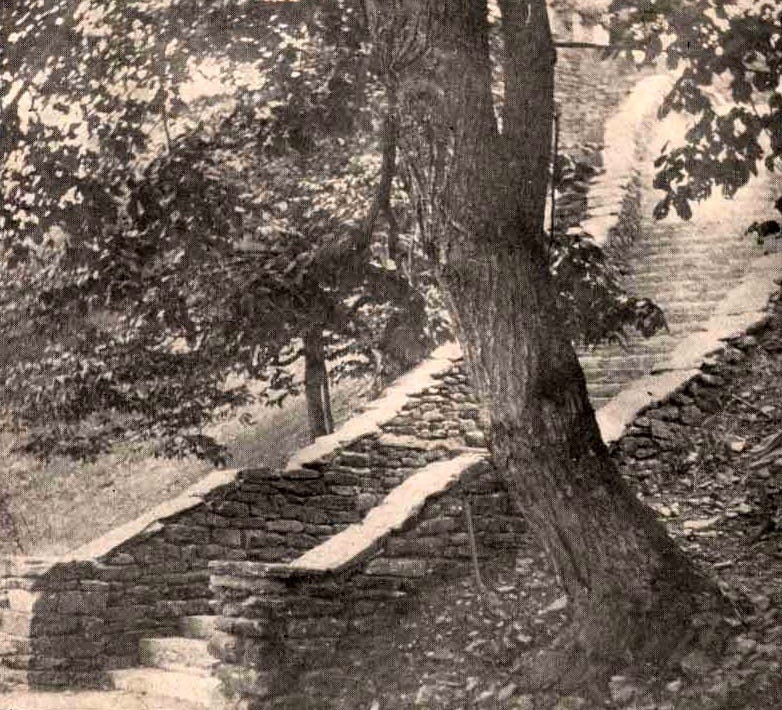 From the book, "Haunted Places: The National Directory," by Dennis William Hauck. Published in 2002
This city park is said to be a portal to another dimension.  Nothing unusual was reported here until the 1930's, when WPA workers built a series of stone walls leading up a grassy hill.  People soon began experiencing eerie feelings on the hill, which is situated between a golf course and a swimming pool.

Locals named the area Lightlines, after the odd sensation felt by people walking in the grassy space between two rows of trees here.  Strange sounds and ghostly forms started to manifest in the area.  Mist-covered shapes, sometimes on horseback, were reported.

In the 1970's, people began suffering physical effects at Lightlines.  One eighteen-year-old vanished from the top of the hill in plain sight of several eyewitnesses.  Twenty Minutes later, he reappeared, totally disoriented, at the bottom of the hill.
Area 51 Sign at Thompson Park in Watertown, Video: CNYCentral
For a detailed read regarding the Thompson Park Vortex, Ley Lines & Vortices, click here.
For a short, hauntingly beautiful video with music that captures the spirit (no pun intended), click here.