The Summer Home With Many Names, Amongst Them, Cinavo and Manatoana, On Wellesley Island
Deva Loca, Forest Cove, Cinavo, and Manatoana, were all names for the large estate on Wellesley Island located at the westerly entrance of Brown Bay. Like other similar properties with many different names, what is now known as Manatoana, in the Quackenbush family since 1955, is a rather difficult property to find information on.  Though it is believed to have been built around 1895, no information could be verified by whom, and the first mention of it, in 1908, referred to it as Deva Loca. Fortunately, two of the families that have owned the property, the Gibsons, who named it Cinavo, and the Quackenbush family, the current owners, have rich histories.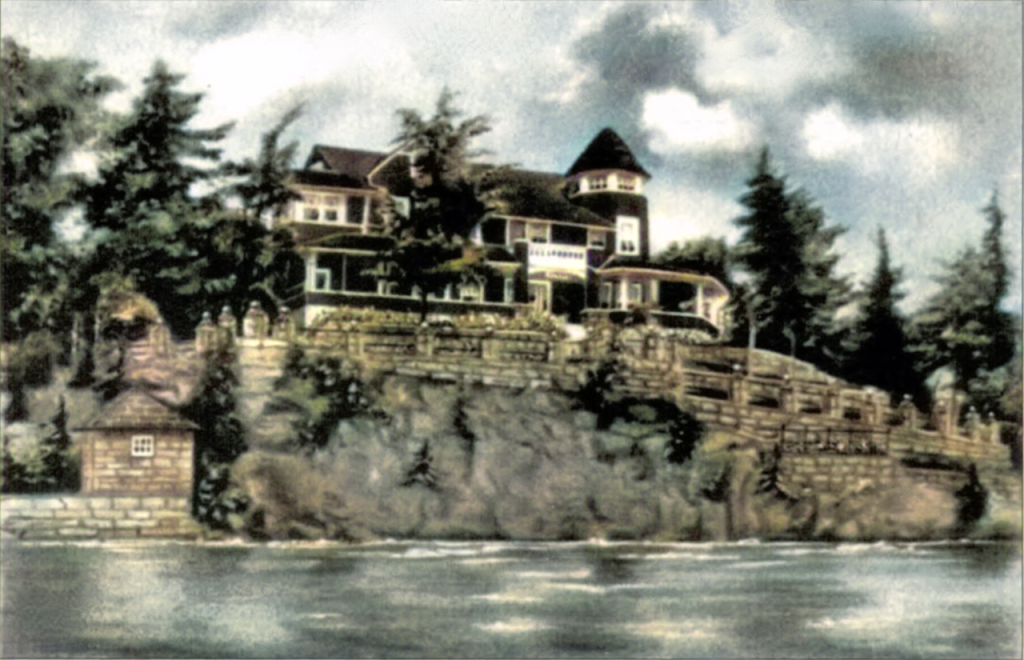 The Gibson family of Cincinnati, which may have played in factor in their naming the property Cinavo, originally emigrated to the United States in 1850 from Scotland. George Gibson operated an engraving business there and made lithographs, an early form of printing. Coming to the United States, George brought one of his lithographs with him and settled in St. Louis, eventually moving to Cincinnati, where he and his three siblings followed, starting their own business.
Gibson & Company, Lithographers, consisted of brothers Stephen, 34, Robert, 18, George, Jr., 14, and Samuel, 12, the four producing a number of printed goods, ranging from stocks, bonds, and business cards to labels and anything in between and began its greeting card production in 1860. Being the business manager, Robert eventually bought his brothers' interest in 1883, two years before passing away. His will incorporated the business into the Gibson Art Company, with his four children, Ralph, Arabella, William, and Edwin, sharing equally.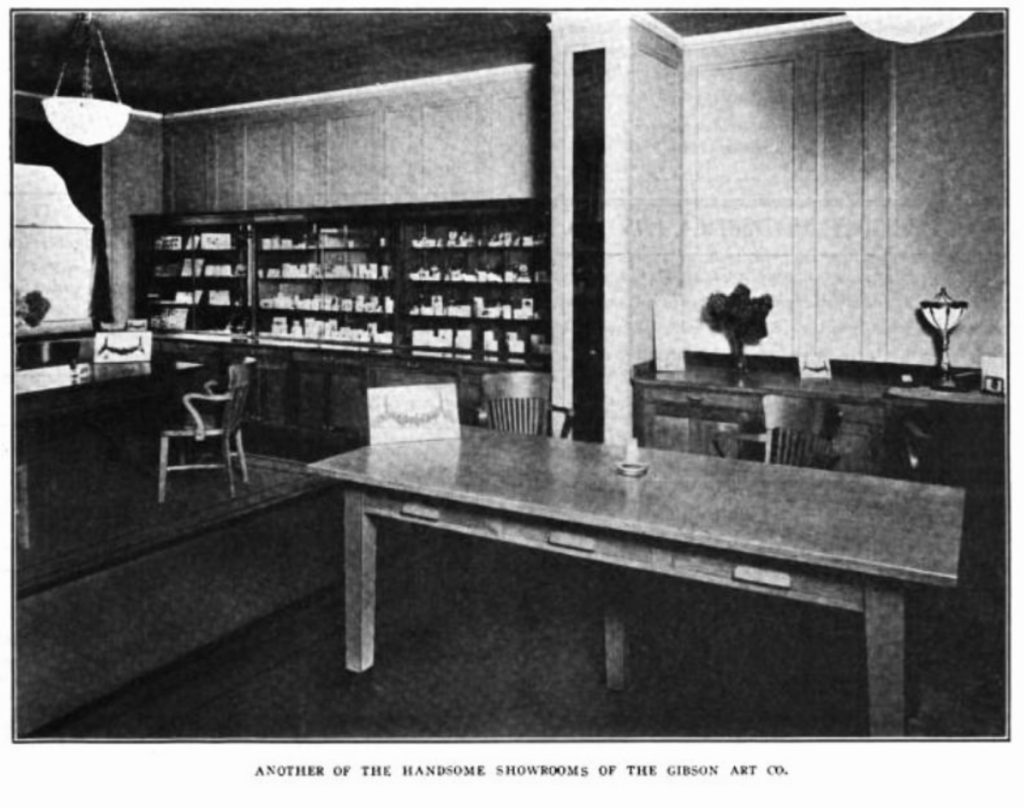 Years later, The Gibson Art Company changed its name in 1960, officially becoming Gibson Greeting Cards. At one point in its recent history, the business, founded in 1885, employed 4,600 with over $500,000,000 in sales as the nation's third-largest greeting card manufacturer.  Gibson became a subsidiary of RCA in 1980 when RCA acquired CIT, and was most recently acquired by American Greetings in 1999.
It was William H. Gibson, not to be confused with General William H. Gibson, also of Ohio, who apparently may have brought the Gibson family to the Thousand Islands, though a date could not be established, his name generally appears in the 1920s through the 1940s and, in one short article published June 20, 1940, noted that they had been coming to Cinavo, on Wellesley island, for 20 summers.
In 1927, he sold a small portion of waterfront property, 7/10th acre, to Phillip P. Sturgis and wife of Scranton, Penn., for $2,000, the caveat that "no wharf or pier be built father than 40 feet out into the water of the bay in front of the property."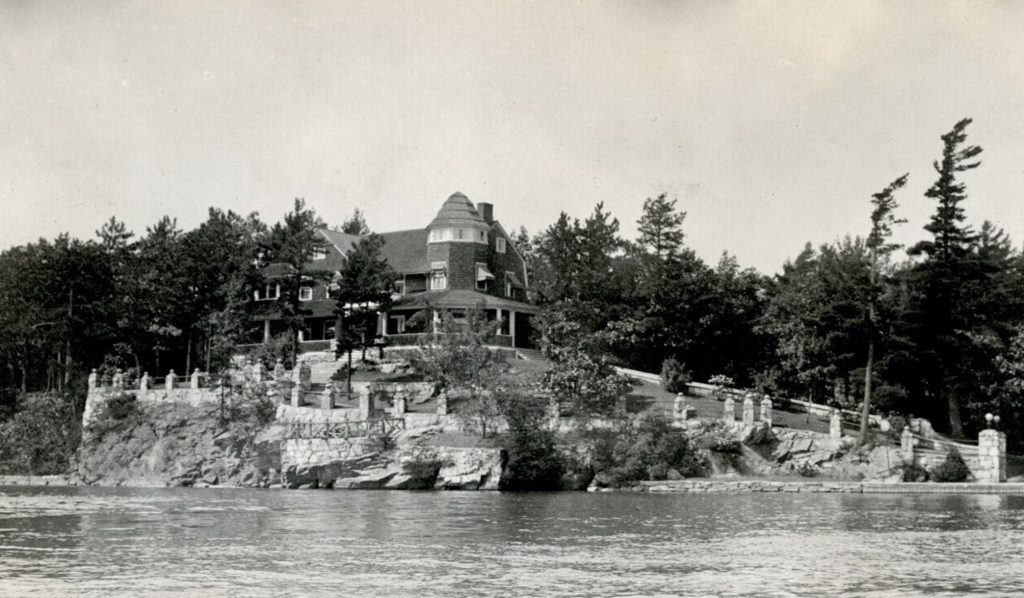 William's son, Robert H. Gibson (presumably the II), was a sportsman who enjoyed boating, having owned the steam yacht "Jean," which was one of the few remaining on the St. Lawrence River by the early 1930s. In 1931, Robert took the steam yacht to Montreal, meeting with a friend, to venture up to Rideau and the bay of Quinty.
Robert was also a prolific boat racer as well, often racing his boat, The Ticker, during races at Alexandria Bay. During his busy summer of 1931, the Cinavo Lodge was reportedly not opened for the summer season, and Robert made his headquarters in Alexandria Bay while living upon his yacht, Jean.
An exact date when the property passed from the Gibson family, nor to whom, could be found, but it eventually came into the ownership of the Quackenbush family in 1955. The family, based in Herkimer, N.Y., has had an equally esteemed career as the Gibsons, dating to industrialist and innovator Henry Marcus Quackenbush, born in 1847.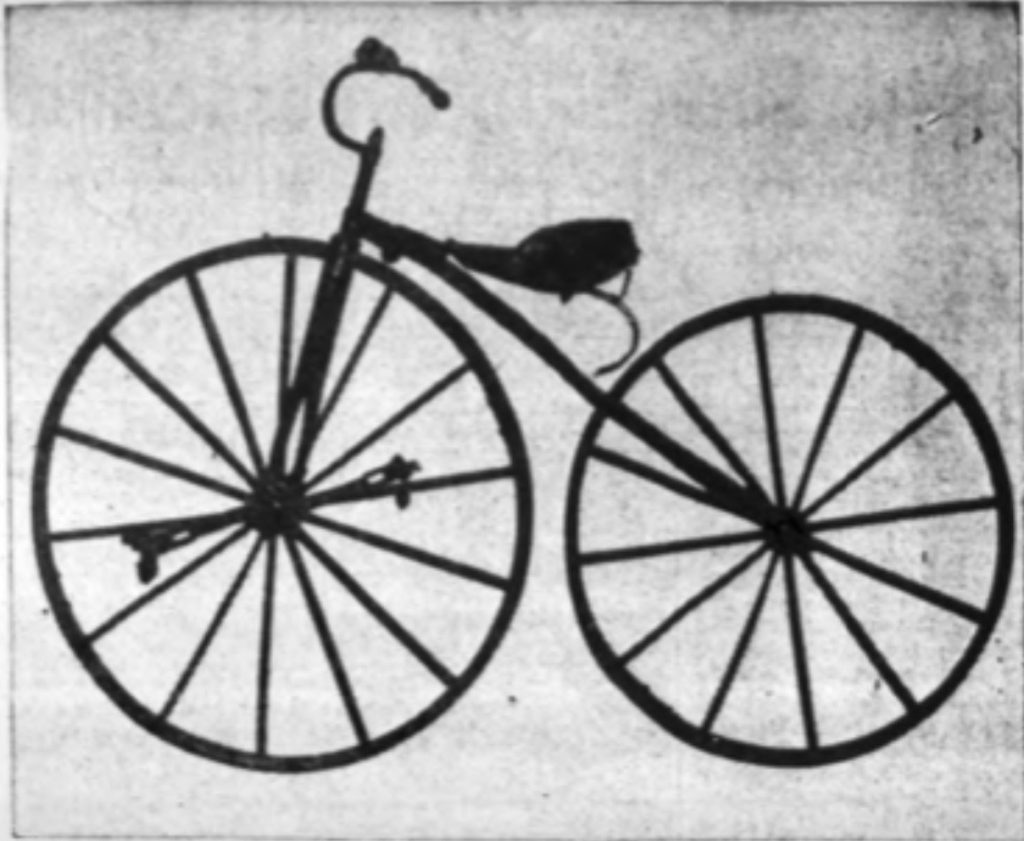 At an early age, Henry left his job as an apprentice, then as a toolmaker, at Remington Arms, near Ilion, N.Y., and started his own company, H. M. Quackenbush Co., in 1871. The inventor created his first product before 1871, a two-wheeled "velocipede," a type of bicycle that was made with an iron frame and wooden wheels driven by pedals attached directly to the larger front wheel.  Its most unique feature was noted in the August 8, 1968 edition of the Herkimer Evening Telegram–
Its most unique feature was a combination seat and brake. The seat was mounted on a spring so the rider could push the seat on the metal tire of the rear wheel, thus reducing the speed.
Henry's first products were air pistols and light caliber rifles, but his most well-known creation, which had some 160,000,000 manufactured at one point since 1913, was the spring-loaded nutcracker. Just about any given household at one time or another had one of these with the letters HMQ engraved at the joint.  Not only did Henry come up with these various ideas, but he also invented the machines to manufacture them.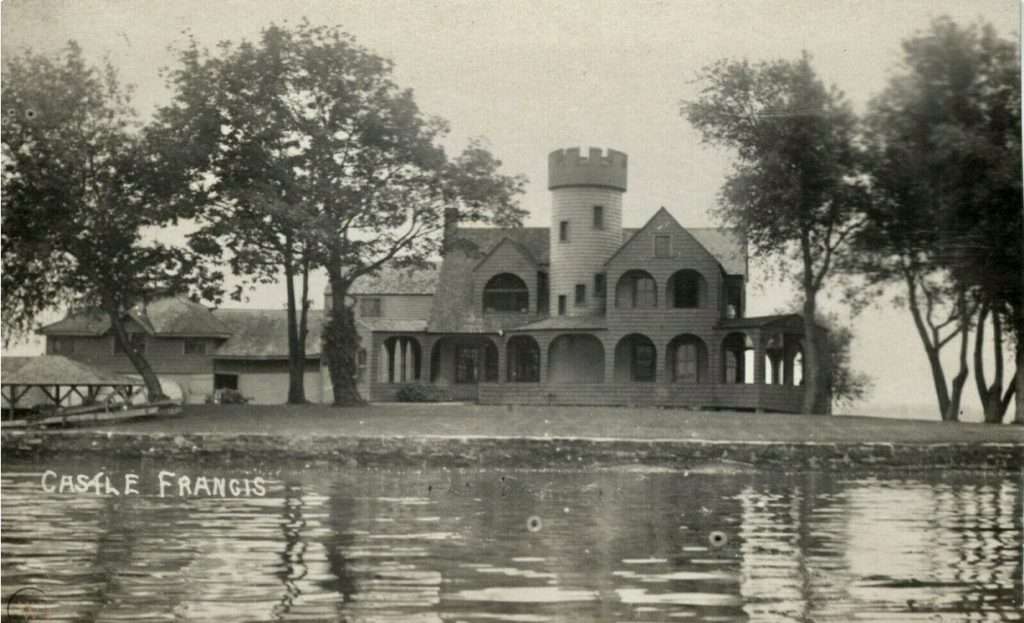 The ingenuity ran in the family, with son Paul Henry Quackenbush, an engineering graduate from Cornell University, following in his father's footsteps and becoming one of Herkimer's leading industrialists and president of H.M. Quackenbush, Inc., taking over upon Henry's death in 1933. It was around this time that, for some time, Paul owned Castle Francis in the Thousand Islands near Thousand Island Park before selling it in 1934. The visits there by family may have eventually led to the former Cinavo being owned by son Bronson A. Quackenbush in 1955.
Born in 1906, Bronson A. Quackenbush followed in his father's footsteps by attending Cornell University but left school early after his sophomore year to join the family business in Herkimer, eventually becoming chairman and president in 1945, positions he held until his retirement in 1986. The business garnered press in the Wall Street Journal in 1975, its nutcrackers its main product until ceasing production in 1993 when it began focusing on metal plating.
A son, Paul Henry Quackenbush II, tragically died in an automobile accident in Oneida County, N.Y., in 1991 at age 57. At the time, Paul was the founder, chairman, and president of Empire Airlines, Inc., a business that his father, Bronson, became director of, along with being the director of the First National Bank of Herkimer and Marine Midland Bank.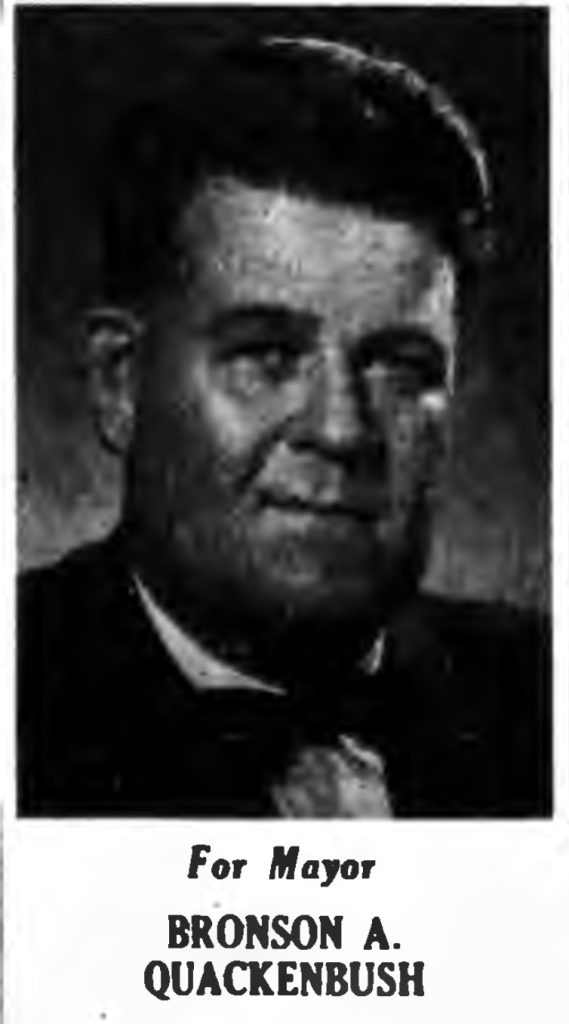 Bronson A. Quackenbush passed away at his summer home on Wellesley Island, on August 31, 1996, at age 89. His obituary in the Watertown Daily Times included, in part, the following–
Mr. Quackenbush was active in the Kiwanis Club of Herkimer; the Herkimer Board of Education, of which he was president during the 1940s; and the Thousand Island Park Tabernacle Committee, of which he was treasurer.  He played a leading role in the Little Theater Club of Ilion, was deacon of the Reformed Church of Herkimer, and was a member of the Holland Society of New York. 

He married Margaret Thompson on Sept. 19, 1928, in Herkimer.  She died Oct. 30, 1994. 
Today, the property is a year-round residence owned by the Quackenbush family. "Manatoana" is an early term used by the Iroquois for the Thousand Islands, meaning "Garden of the Great Spirt."