Theresa Native, Author, Inventor Byron A. Brooks Builds Brooklyn Terrace In Thousand Island Park
Brooklyn Terrace in the Thousand Island Park was completed in 1892 for Byron A. Brooks, a famous author, teacher and inventor originally from nearby Theresa N.Y.  A graduate of Wesleyan University of Middletown, Conn., in 1867, he returned to New York for 10 years to teach and in 1874 invented a new typewriter, using both upper and lower case lettering, which became known as the "Remington No. 2" typewriter and went on to make millions for its proprietors.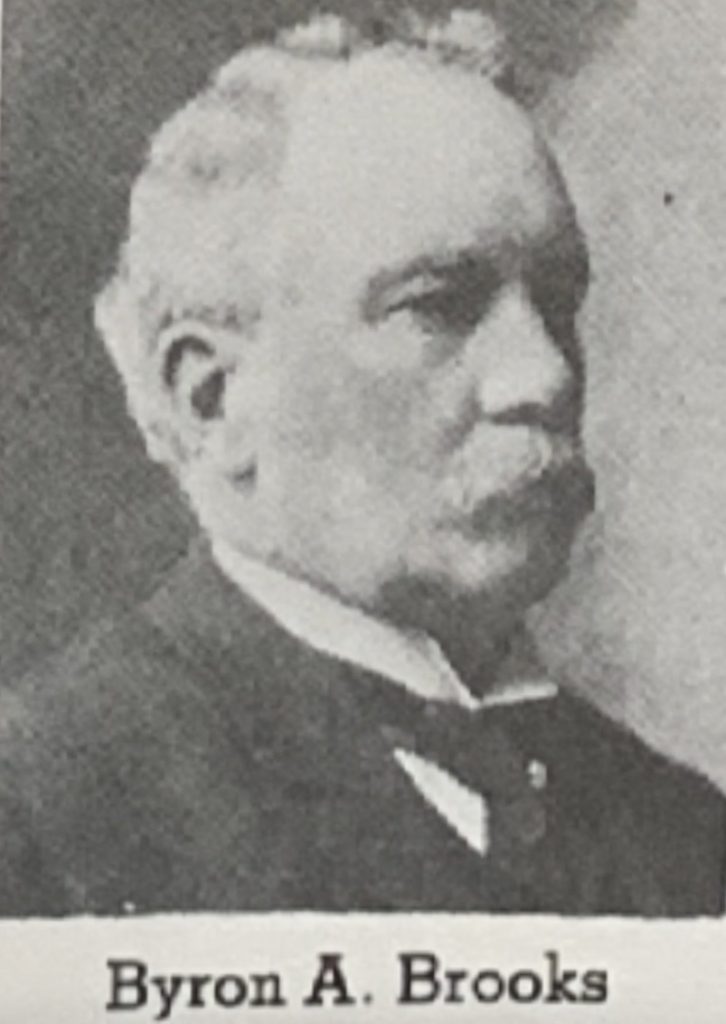 Born December 12, 1845 in Theresa, N.Y., Byron A. Brooks attended the local village school during the summer and winter – though a good part of his education, and inspiration, came from the local village itself including its fields, waters, shops and factories. His grandfather, Dr. James Brooks, was the first physician in Theresa and his father was "well known as one of nature's nobleman, 'an honest man.'  As John Haddock wrote in The Growth of a Century regarding Brooks's early years—
(Brooks) began to teach a country school in the town of Clayton before he was 16, and the next winter near Cape Vincent.  He attended Gouverneur Wesleyan Seminary, whence he graduated in 1866, and went to teach in the Antwerp Liberal Literary Institute.  
After college and working on what became the Remington No. 2 typewriter, Byron A. Brooks made the improved "Brooks Typewriter" and published books including King Saul, or A Tragedy in 1876;  Those Children and Their Teachers in 1882; the popular, fictionalized yet very recognizable Theresa-inspired Phil Vernon and His Schoolmasters in 1882; and Earth Revisited, in 1893, perhaps his most well-known work that delved into speculative science fiction.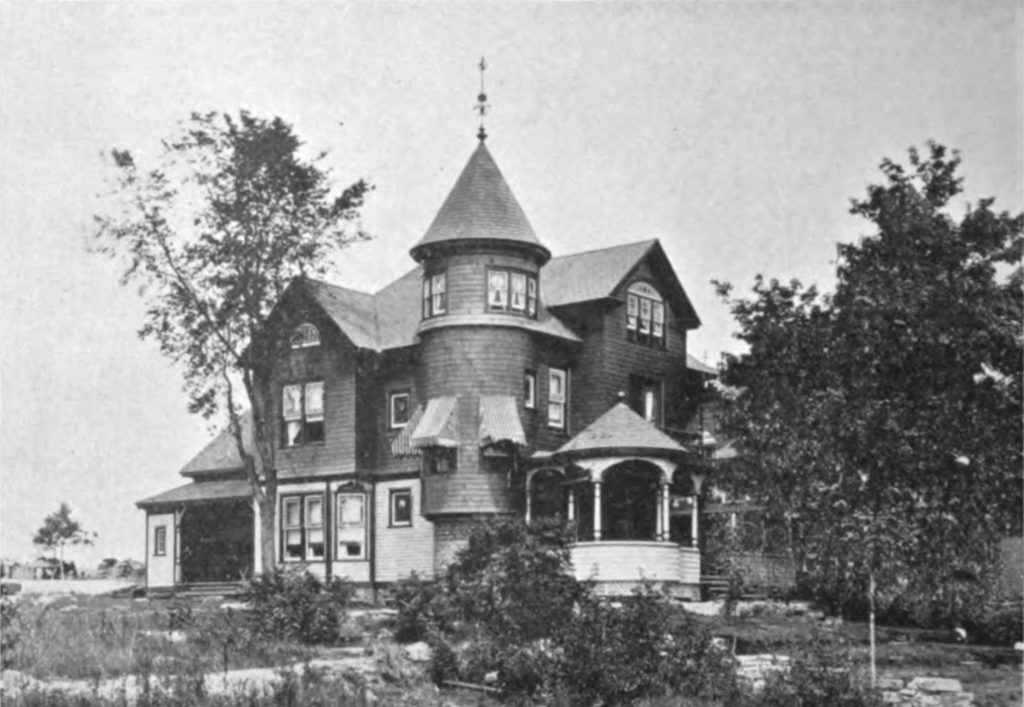 The story behind Byron A. Brooks's involvement with the typewriter was documented in an article posted to his findagrave.com page, of unknown source, which states—
In the fall of 1875 Mr. Brooks saw his first typewriter.  He told the proprietor it was a machine he had had (sic) in mind for some time, and that he thought he could improve upon it.  The proprietor said he would only be too glad to have him do so and invited our Theresa boy to try. 

The machine at the time printed only capital letters and was a financial failure.  Mr. Brooks wanted to know if it would remedy the matter if it would print both capital and small letters with the same key.  The reply was that it would be the making of the enterprise.  Mr. Brooks went out and in half an hour invented the platen, which was the most important and invaluable refinement ever made on the typewriter.  This afterward became known as the Remington typewriter.   
At about that time, William O. Wyckoff, a stenographer for the New York State Supreme Court, came upon the typewriter and saw the use for it, as well as his own ability to sell it.  Wyckoff then became a salesman for Remington while maintaining his stenographer role for the State through 1882 when typewriters became his primary profession.  Wyckoff, of course, went on to form his home company and built the famous Wyckoff Villa on Carelton Island near Cape Vincent that recently sold and is in preliminary planning stages for extensive renovations.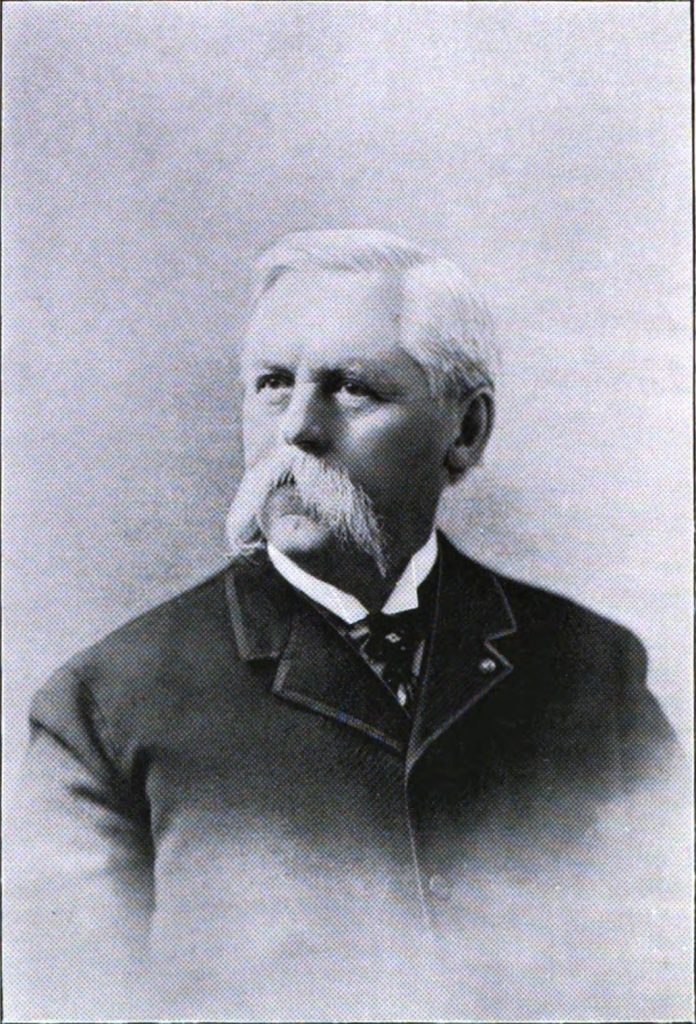 Though he made his home in Brooklyn, Byron A. Brooks's heart was still in the Thousand Islands region.  In 1891, The Daily on the St. Lawrence published a short article of what would become the 5 bedroom, 1.5 bathroom Brooklyn Terrace at the Thousand Island Park—
One of the best sales of lots at Thousand Island Park since the boom in 1882 was consummated last Saturday.  Dr. F. W. Bruce, of Carthage, sold to Byron A. Brooks, of Brooklyn, N.Y., a lot on East Coast Avenue, opposite Remington Point, for $1,000.  Mr. Brooks is the inventor of the celebrated Remington type writer, and also the new Brooks type writer, and is perfecting plans for the erection of one of the finest cottages on the Park.  It will be of the Swiss style; first story, blue stone; second shingle, and gothic roof.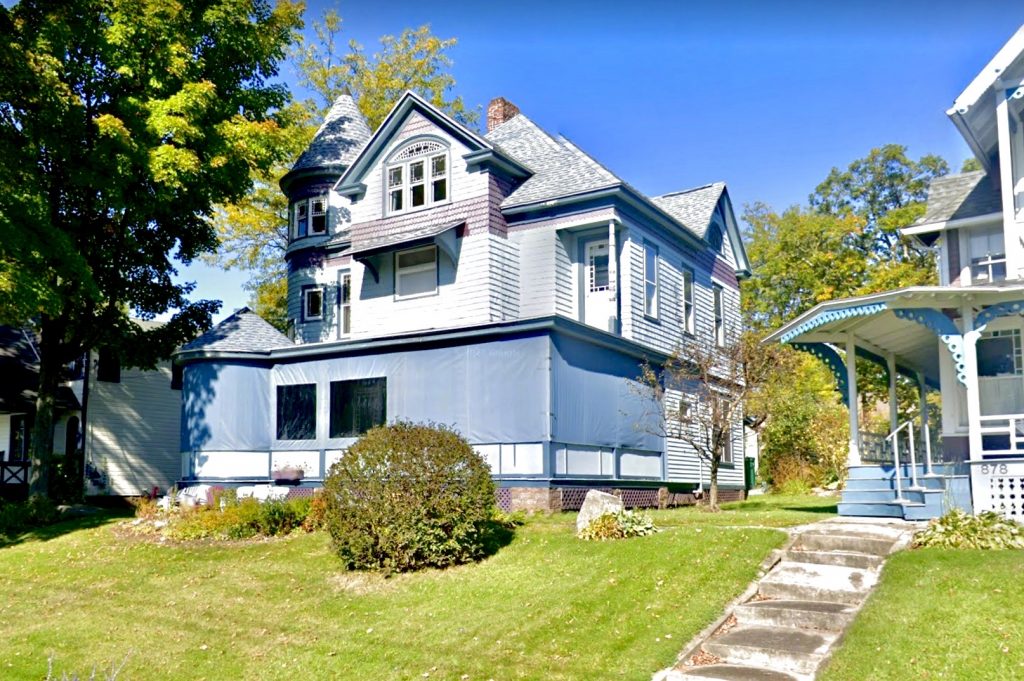 In 1894, following a meeting at the Thousand Island Park Tabernacle, Byron A. Brooks held a reception for then Governor Roswell P. Flower at his E. Coast Ave. summer cottage.  
Byron A. Brooks's first wife, Sarah Ethel Davis Brooks, died at their summer home in the Thousand Island Park in September of 1904 at the age of 59.  Byron A. Brooks remarried sometime after to Ella Ball Brooks.
Byron A. Brooks himself passed away September 28, 1911 in their Brooklyn Home and was buried at Indian Hill Cemetery in Middletown, Conn.  Less than a year after his death, his son gifted some of his father's works to the Theresa Free Library.  The Watertown Daily Times reported on May 9, 1912–
Theresa, May 9 — There has just been received at the Theresa Free Library a gift of 20 books of much value, but greater than value is the fact that they were from a family that have a high regard for the town and that they were, in a way, from one who always spoke with pride when he mentioned his birthplace and home of his boyhood, Theresa.  And for this last item will they be the greater treasured by the officers of the institution.

The books came as a surprise to the officers of the library and were from the son of the late Byron A. Brooks of Brooklyn.  They are in the nature of a reference library and were recently published under the supervision of the Scientific America, with Frederick Converse Beach of that magazine as editor-in-chief.  In their scope the books cover the arts, sciences, literature, history, biography, geography, commerce, etc., of the world.  The books were accompanied by a mission-style book case made to fit the full 20 volumes.