After 209 Years, The Gill House Poised For A Revival In 2022
There's not too many places that can brag about being around over 200 years. When researching the history of the Gill House in Henderson Harbor, the first mentioning in local newspapers didn't occur until 1891.  That's because it was previously called the Frontier House, which was established 209 years ago in 1813.  It has also been previously known as the Charter House Inn and the Yankee Barbecue over the course of its history as well and its latest change will merely join the two words together for The GillHouse.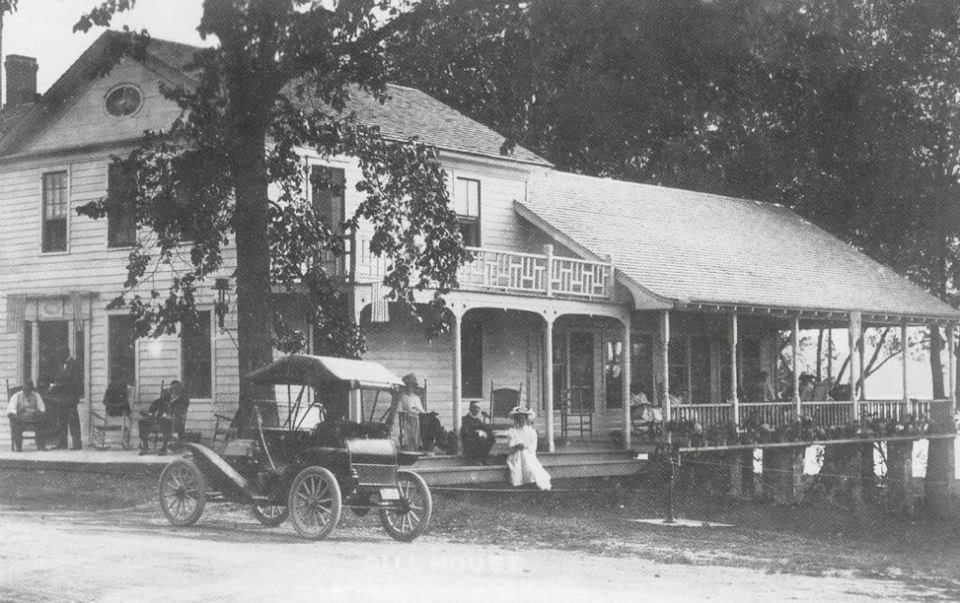 With that in hand, per the book History of Jefferson County, by Samuel W. Durant, published in 1878–
Captain Warner's son, Capt. John S. Warner, began sailing in 1817, and led the life of a sailor until 1861, a period of forty-four years.  Since then he has resided in the harbor.  In 1850 he purchased the "Frontier House," then a private dwelling, and in 1861 repaired it thoroughly and opened it as a hotel, with the present name.  He carried it on until 1876, when he rented to Capt. Edward White, the present landlord.
The first mentioning in the newspapers of the Frontier House came in 1868 with regards to it being the place of gathering  for discussion over dinner of a Syracuse and Watertown railroad amongst several men.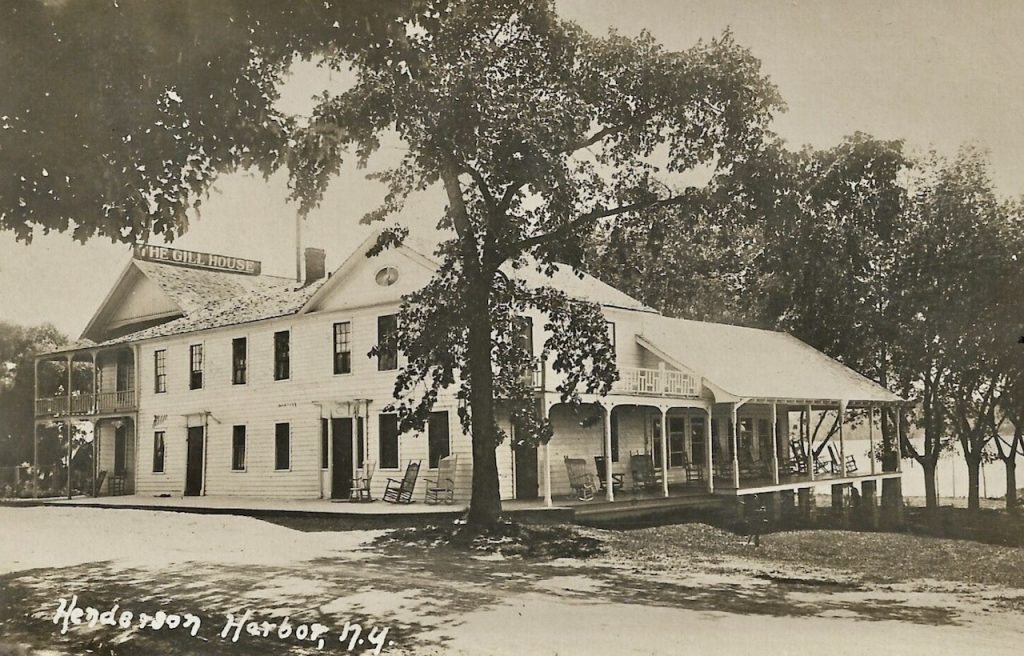 In May of 1870, the first advertisement for the Frontier House was posted in the Watertown Daily Times, announcing—
Summer Resort – Frontier House – Henderson Harbor, Jeff.

Capt. John S. Warner, Prop'r. (Formerly of Str. Niagara.)

This house, located on the shore of the most beautiful Bay of Lake Ontario, has recently been fitted up for the especial accommodation of Fishing Parties and Excursionists.

One of Francis' metallic life boats, capable of carrying thirty persons, has been procured expressly for the safety and accommodation of pleasure parties.  Boats always in readiness, with experienced and careful oarsmen.  Sail boats always in attendance.  Charges reasonable.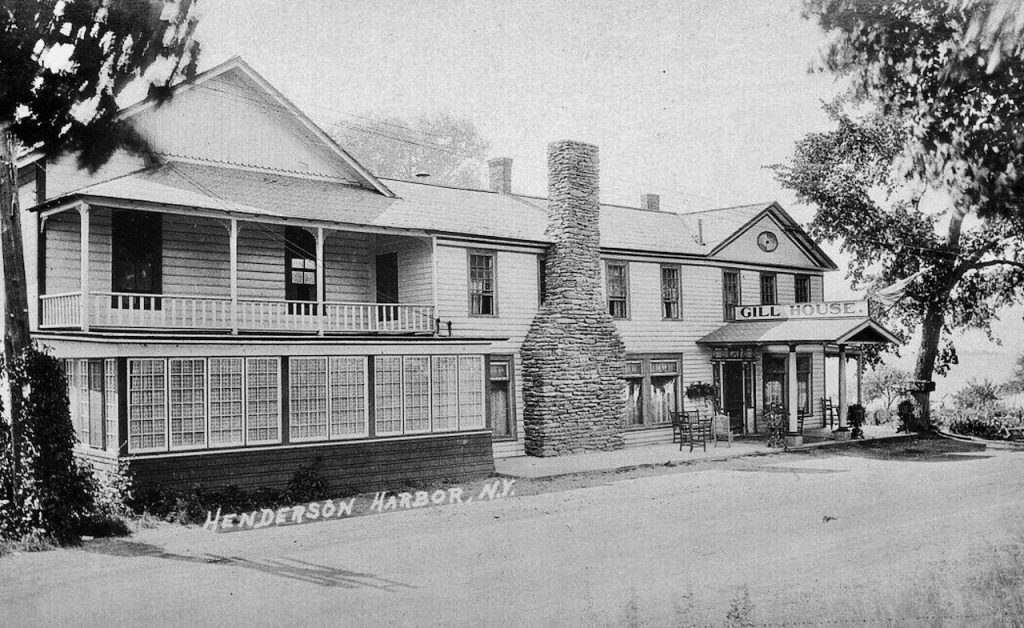 In 1883, the rent for a room at the Frontier House was $5/week.  Around 1889, the property would be purchased by H. H. Gill and renamed the Gill House, first appearing in Angler Magazine.  It was advertised to be conducted as a first-class family boarding house, with boats, oarsmen, bait and fishing tackle always on hand and the Steamer Hazel will meeting every train at Sackets Harbor and going to all points of the bay.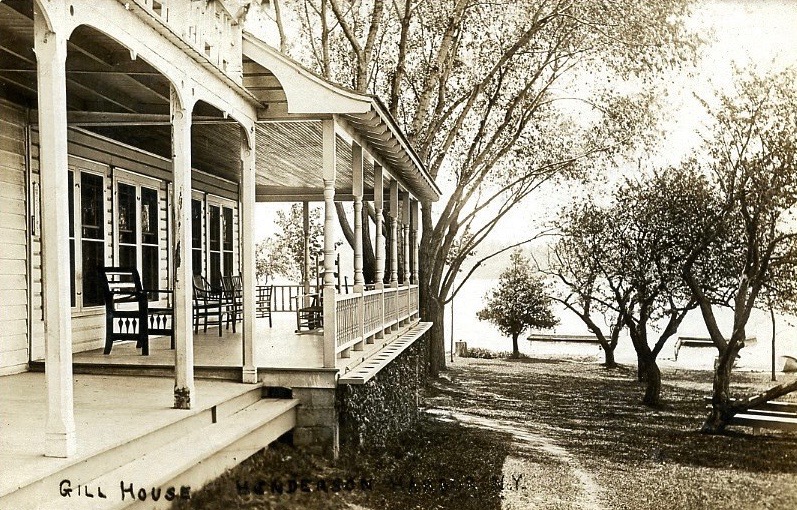 Although it's been closed in recent years since 2012, The Gill House Restaurant and Inn was recently (2020) purchased by a seasonal resident with ties to the area having attended Syracuse University.  The Watertown Daily Times reported in January of 2021 that Steven E. Vollmer, a resident of Phoenix, Arizona, and a landscape architect, purchased the Inn with "a full redevelopment plan" with plans to reopen in 2022 as The GillHouse.
).push({});