Maud Island Purchased From Dr. Rev. F. B. A. Lewis By R. A. Livingston, Renamed Linlithgow Island
Linlithgow Island has a rather short, if not altogether interesting history – especially when considering what it eventually became.  Prior to its purchase and renaming in 1883-84, it was owned by a very well-known doctor from Watertown, Rev. Dr. F. B. A. Lewis.  Rev. Dr. Lewis's name appears in all sorts of medical journals in the 1870s and on, but, as his title denotes, he was also a Reverend who traveled around Northern New York and had a parish in Adams, N.Y.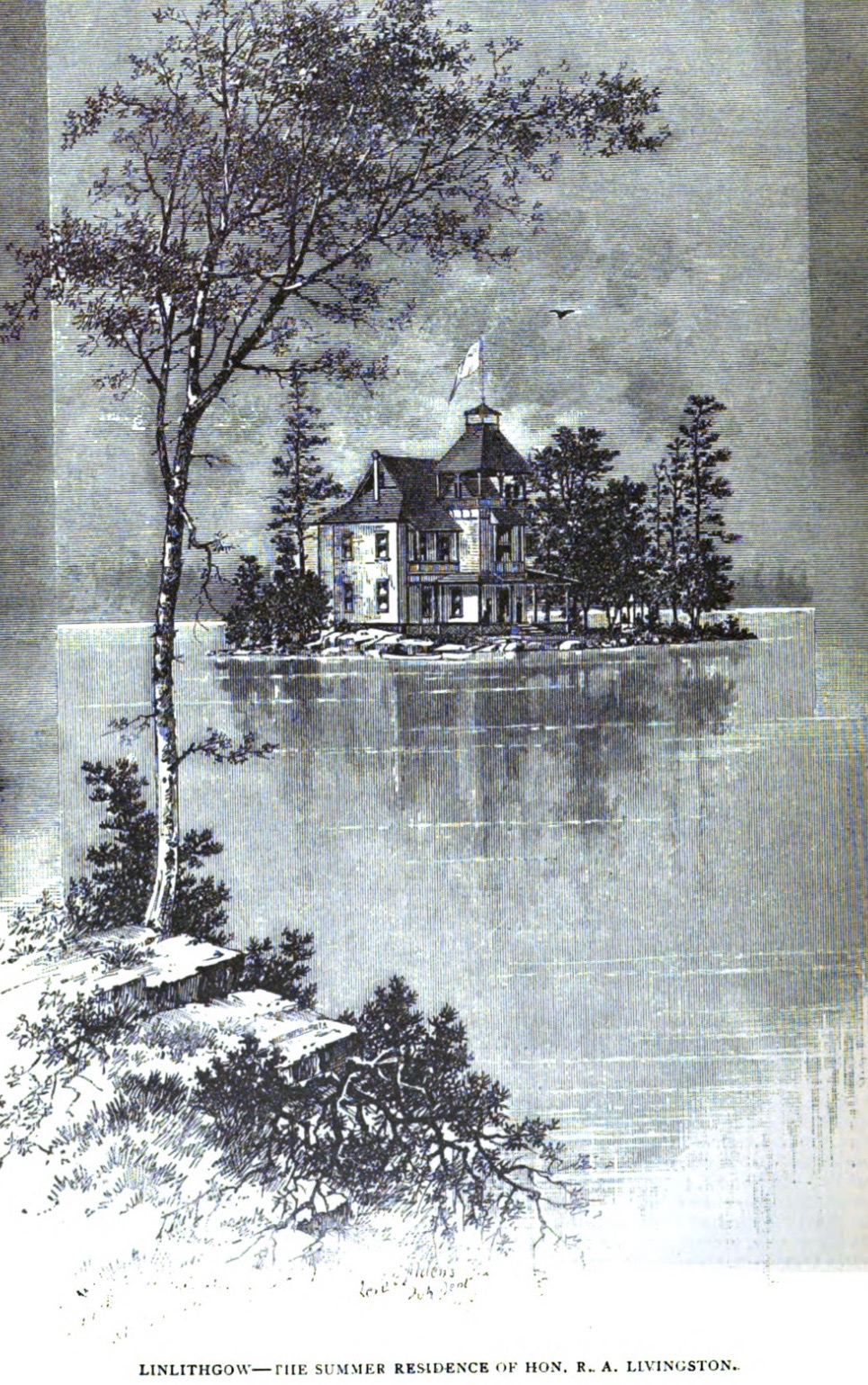 Rev. Dr. Lewis's ownership of what he named Maud Island, after his daughter, Maud Lewis, dates back to 1871 according to a Watertown Daily Times article from July 22, 1881.  The first mentioning of Maud Island and Rev. Dr. Lewis came in 1873 when it was reported by the Times that several members of his family and he, as well as guests from Adams, were vacationing there.
The 1881 article from the editor of the Thousand Islands News in The Times gave details of the small island–
Maud is the title of the tidy little island directly across from the Bay, from which shines forth every night a beautiful cross light.

The Maud was purchased by Dr. F. B. A. Lewis of Watertown, N.Y., in 1871, who, desirous of finding a haven of rest from his labors purchased the Maud and put up a tent; but in the meantime finding it rather uncomfortable and inconvenient, he built the neat little cottage now to be seen from the dock, and moved there with his family to spend the summer months.

We are informed by the doctor that when he purchased the "Maud" there were no inhabitants on any of the islands, neither hotels were built and taking matters all in all it was to say the least very dreary and lonesome, but as the tide of popular feeling began to flow toward this river, then came the change; instead of a few stray fisherman as then, we now see as it were thousands at the hotels and boarding houses.

In 1883, Rev. Dr. Lewis put Maud Island up for sale and later had a cottage in Santa Cruz, Ca., where he felt the rumblings from the 1906 San Francisco earthquake.  In July of 1883, Hon. Robert A. Livingston, a wealthy gentleman from New York City, purchased Maud Island for $2,000.  Livingston then proceeded to have the present house removed and erected what was deemed "a beautiful summer house" and christened it "Linlithgow Island."
Unfortunately, very little information could be located with regards to R. A. Livingston in the newspapers and in later years of Linlithgow Island's ownership by the Livingstons, references were made to his wife, Florence S. Livingston rather than he as the primary visitor.  In these later years, Mrs. Livingston appeared to have rented out the property for several seasons and it was transferred to her from Robert in 1900.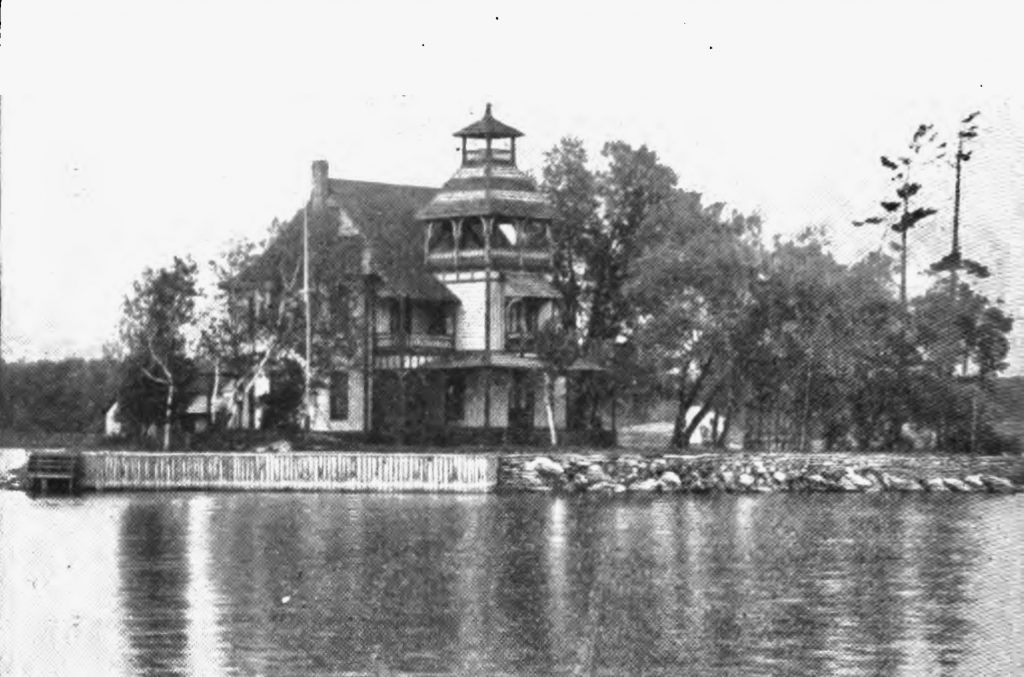 One season in particular had resulted in some guests with connections to the Thousand Islands.  On July 13, 1896, The Times reported–
Rev. Dr. Eaton and Mrs. Eaton, New York, have engaged the Livingston villa, "Linlithgow," for the summer.  Mrs. Eaton was Miss Emily Stuart, niece of George M. Pullman, and whose marriage to Rev. Dr. Eaton at "Castle Rest" was the social event of the river last season.
In late 1901, Mrs. Florence S. Livingston sold Linlithgow Island to Charles W. Crossmon.  The very next sale, as listed in The Times below this sale was Crossmon converting the property to George C. Boldt. Boldt, in turn, razed Linlithgow and proceeded to expand the island with a seawall built around it and filling it in.
Unfortunately, much of this effort wasn't covered in the press as Boldt had multiple, large projects occurring at the same time including the construction of his eponymous Boldt Castle on Heart Island.  Boldt rechristened the enlarged Linlithgow Island "Belle Island" and built upon it a large, stately mansion that he later sold to Alexander R. Peacock, former Carnegie Co. Vice President.  For the history of Belle Island, be sure to click here.