Louis Marx Purchases Melrose Lodge, Expands Upon It And Renames "Casa Blanca"
Casa Blanca (also referenced as Casablanca) on Cherry Island had its beginnings in what was originally known as Melrose Lodge, built sometime around 1880 by Albert Benton Pullman, brother to George Mortimer Pullman.  George was one of the earliest pioneers of the Thousand Islands and who would later build his Castle Rest on nearby Pullman Island for his mother Emily, who had a summer place on Cherry Island herself for years.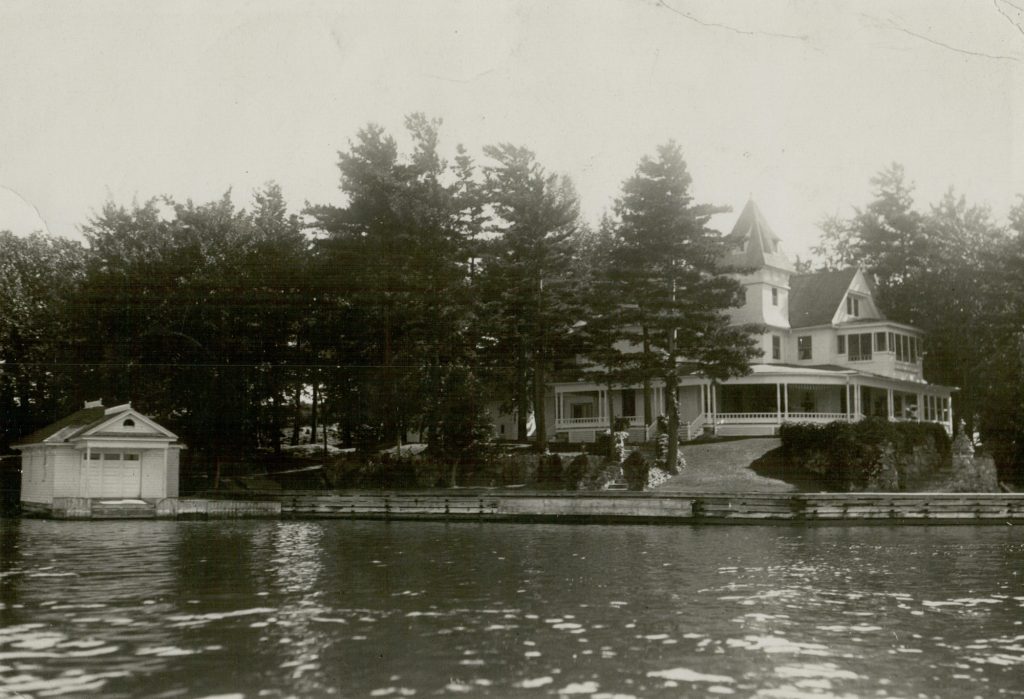 In 1885, Mrs. G. B. Marsh of Chicago had built a cottage in the same style as Melrose Lodge, its neighbor, which she named Ingleside.  It's of note to point this out, because the history with these cottages gets confusing with the events that proceed.
Albert Benton Pullman would pass away in 1893 and the property would be sold to Louis Marx, a German-born Cuban, in 1897.  Marx, who had business in the tobacco trade, was brother-in-law to Nathan Strauss, of Abraham & Straus, who would go on to built twin mansions with his business partner Abraham Abraham.  As written in the 1899 Utica Daily Press—
Alexandria Bay, July 30—Nathan Strauss, the philanthropist of New York, who has been sojourning at the Thousand Island House this month, has purchased the cottage on the foot of Cherry Island, formerly the island home of Mrs. G. Marsh of Chicago.  This island home joins the property of Mr. Straus' brother-in-law, Louis Marx, and is one of the finest locations on the river.  
There are numerous conflicting reports as to whether Abraham or Straus purchased the property of Mrs. Marsh, the Watertown Daily times stating that Abraham did, the Utica Daily Press credited it to Straus.  Later reports from the Times noted it was the Straus cottage that was razed by then owner of both, Abe Cooper, which would seem to make sense as Straus being Marx's brother-in-law, would have had their cottages next to one another.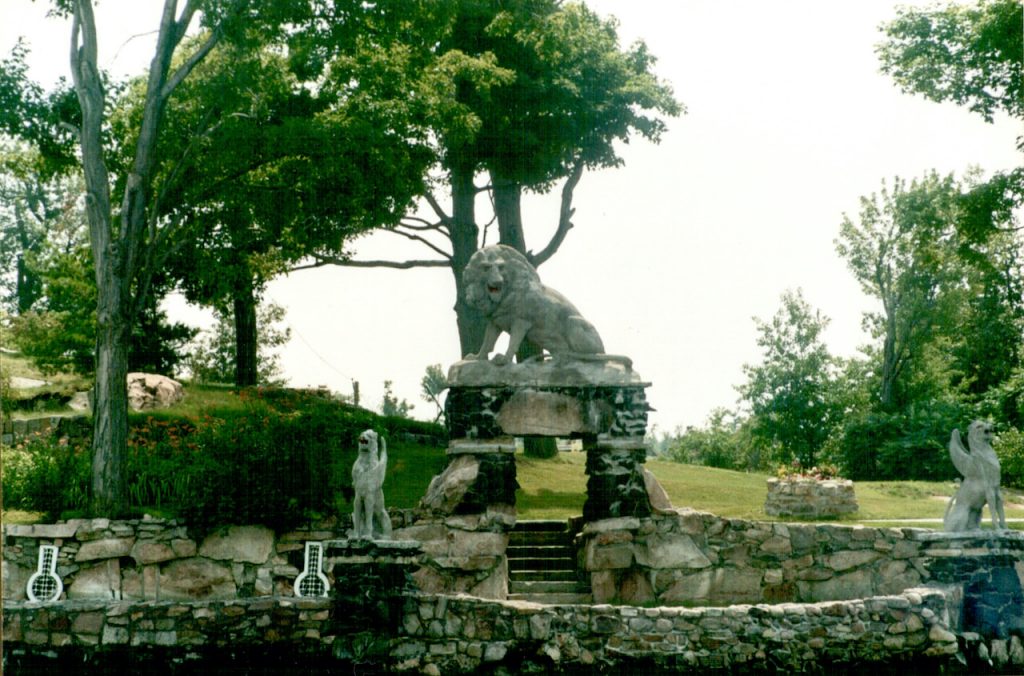 Nevertheless, Louis Marx, along with his wife Eugenia, would rechristen Melrose Lodge to Casa Blanca, renovating and adding onto the original cottage and turning it into a three-story, twenty-five-room mansion that it is today.  In addition to the enlargement of the structure, Marx would do much to beautify the grounds and add an electric fountain to the property that was said to be "grand to behold." 
Casa Blanca on Cherry Island would remain in the Marx family for nearly three decades and be the local for daughter Mary's marriage to Henry Bernheim in 1899.  Henry, also in the tobacco business as an importer in New York City, and Mary, as she noted years later, "Tired of the island, deciding to take a fling at house boating and rented the Volanta," back in 1926.  They would end up purchasing it and put Casa Blanca up for sale.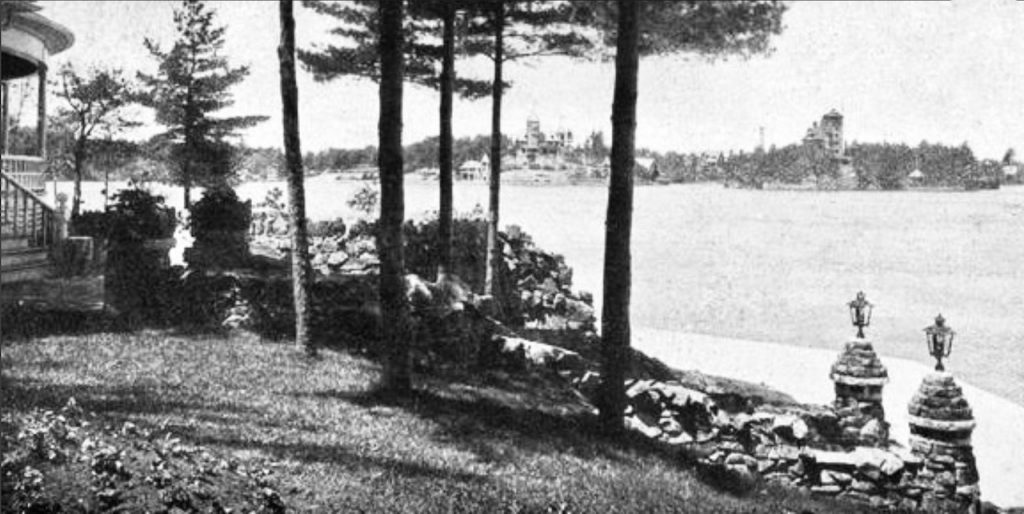 On October 18, 1926, the Watertown Daily Times would report of Casa Blanca's sale–
CASA BLANCA SOLD TO NEW YORK MAN

Alexandria Bay, Oct. 18.–Another important island sale took place Saturday, when "Casa Blanca" owned by Henry J. Bernheim was sold to Willet Evans of New York City.  "Casa Blanca" consists of seven acres and extends directly across Cherry Island and has always been one of the show places on the river.  The electric fountain showing different colored lights was for years a feature in the moonlight trip among the islands.  The house was originally built and owned by Louis Marks (sic) and is directly across from the Country Club.  The sale was made through Attorneys Wiltse and De Young.
Casa Blanca would stay in the Evans family until 1962 when it would be put up for sale. According to Edith Amsterdam, Casablanca was originally listed in previews for $175,000 and came with the original antique furnishings. It was, in fact, much like walking into a museum.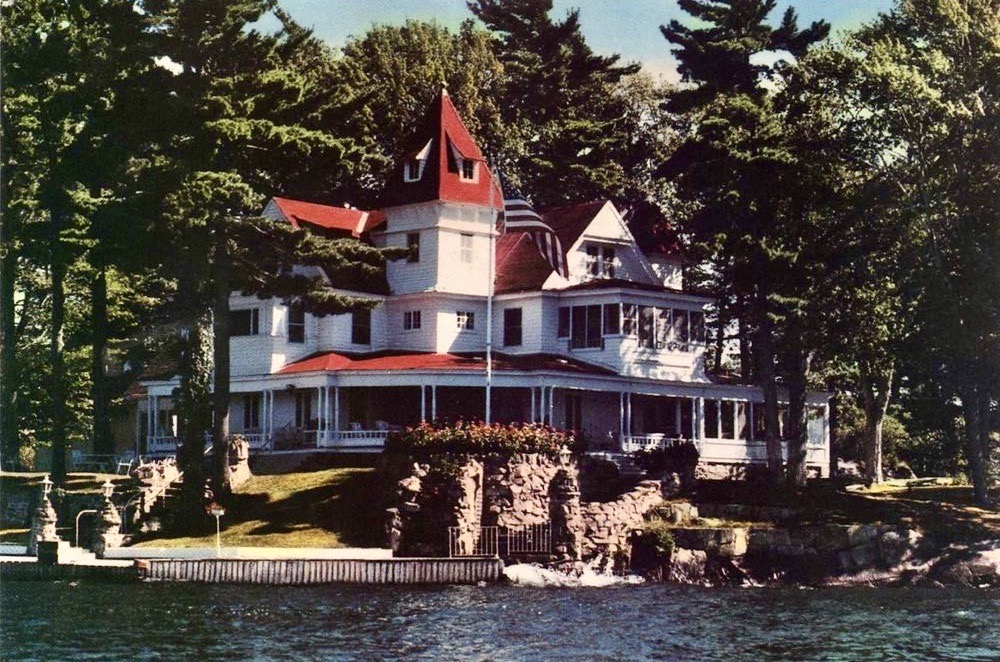 In a video for Extraordinary CNY Series, produced by WSYR-TV, Edith recounted how husband Al and the family, who lived in Syracuse, would travel to the Thousand Islands and stay for a week in one of the hotels each summer.  In 1962, they came upon Cherry Island during one of their boat rides and happened to notice Casa Blanca was for sale.
After checking the mansion over, Al put in a low bid offer having fallen in love with the place.  As it turns out, there were only two bids and the low bid Al placed was actually the higher of the two.  The $25,000 bid he placed ended up saving the mansion from demolition as the other bidder, a contractor, had plans to build a modern A-frame house in its place.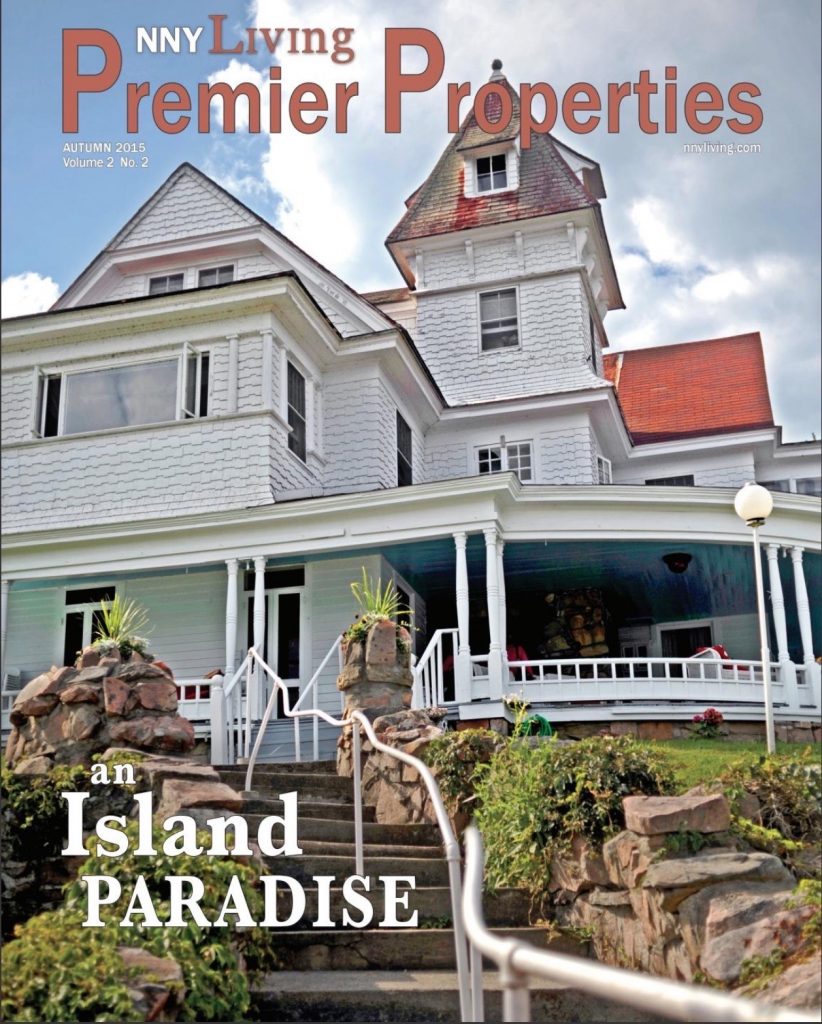 Casa Blanca has been one of the most photographic island homes in the region and has remarkably been owned by only three families since Louis Marx's purchase back in 1897.  Today, it's still owned by the Amsterdam family who rent the property for corporate events, weddings and family reunions.  Information can be found via their webpage, along with a photo gallery and video, by clicking here.
Last, but not least, several years ago Casa Blanca was featured on the television show Sweet Retreats. Below is the episode giving a couple looking to make a decision on rental properties a look inside Casa Blanca (the video is cued up to the Casa Blanca segment.)