Independence Hall: Birthplace Of The United States Declaration Of Independence And Constitution
It's hard to fathom the Georgian brick building with bell tower and steeple known as Independence Hall is older than the United States itself.  Perhaps equally unthinkable are the forefather's who built it and their vision of what present-day Philadelphia might be like, with skyscrapers and towering buildings looming large and representing the vast eras of change, Independence Hall and its surrounding park represent a stark contrast of what the times once were.  
That's not to say that what was originally built as a State House for Pennsylvania hasn't seen its fair share of changes through the years. In the first 30 years  alone since its completion in 1753, with site selection and planning spearheaded by Andrew Hamiliton with construction actually starting in 1732, the State House would demolish its original steeple in 1781 after it had fallen into disrepair.  Independence Hall would sit "steeple-less" until 1828 when a new steeple was added.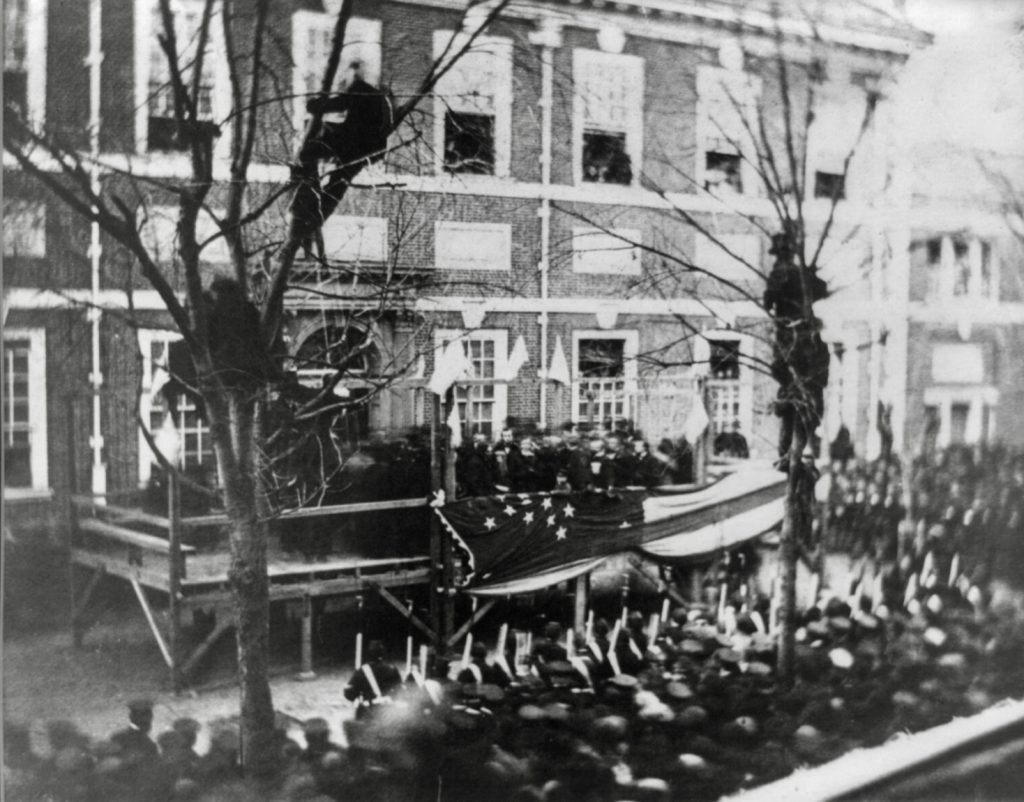 The original wings to the structure were demolished and replaced in 1812, only to see the originally designed wings reconstructed just before the turn of the 20th century in 1898.  
Today, Independence Hall is part of the Independence National Historic Park with oversight of the National Historic Park.  Annual tourism visits, pre-pandemic, were over 4,000,000 visitors in 2019 alone according to the Park's Statistics.  
Independence Hall is open to the public via tour only.  Visitors receive a free guided tour by a National Park Service Ranger, lasting between 15-20 minutes, and, as of 2021, begin every 15 minutes.  More information can be found here.  
Independence Hall was added to the National Register of Historic Places in 1970 and designated a National Historic Landmark in 1988.  It was also designated a UNESCO World Heritage Site in 1979.    
The area around Independence Park is very much a mixture of modernity and centuries-old architecture with its brick and cobble stone roads leaving drivers to slow down to avoid jarring transitions such as those at the intersection of 5th Ave and Chestnut (don't say you weren't warned!).  A quick walk a couple of blocks away will land you in Old Town where bars like Sassafras will make you feel like you stepped back into the 1930's.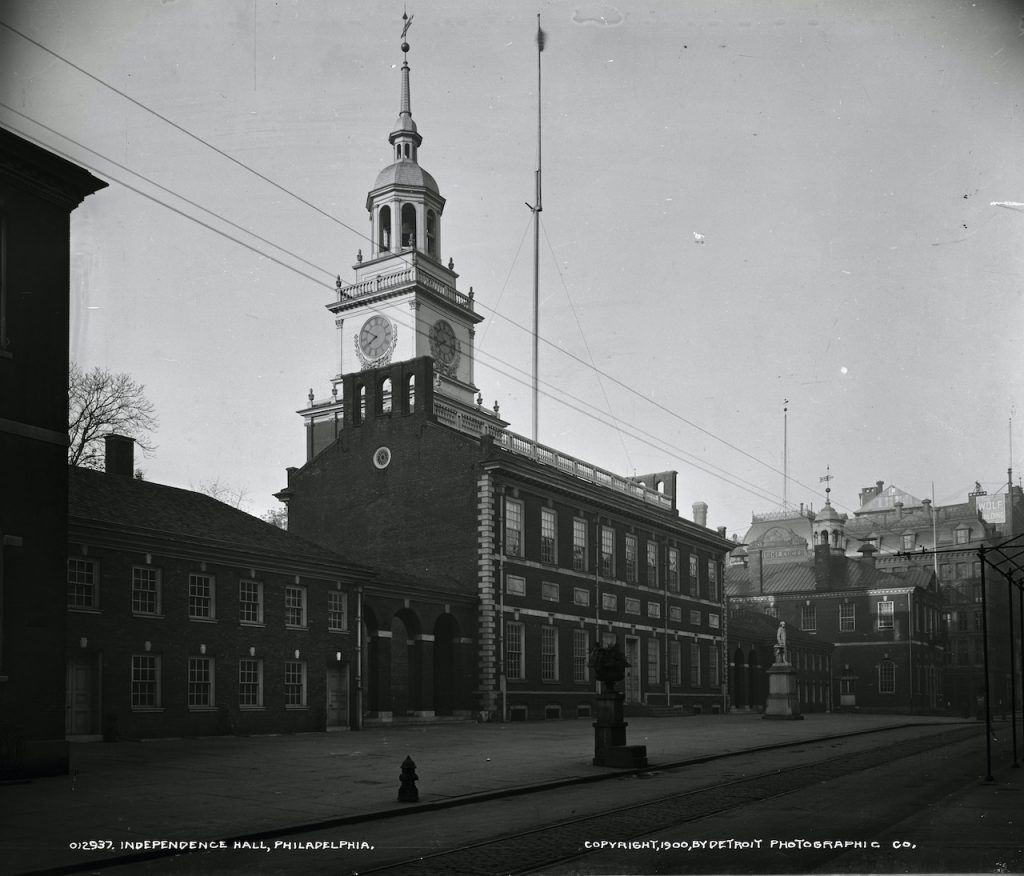 Liberty Bell
The Liberty Bell was commissioned a year prior to the then State House's completion in 1752.  Upon its arrival and first ringing in Philadelphia, it would crack and require recasting twice by locals John Pass and John Stow, whose last names appear on the bell.  
The bell would eventually be placed in the State House's steeple, but sit in storage for decades upon its removal until the 1830's when it was adopted as a symbol by abolitionist societies who dubbed it the "Liberty Bell."  
Today, the bell is part of the Independence National Historic Park and sits across the street from the former State House, now known as Independence Hall, in the Liberty Bell Center.