A View To The North And East: Thompson Park Pinnacle
By 1900, work had already begun on what would become Thompson Park Pinnacle.  Located on the northern most part of the park, not to far from its Park Circle entrance, the pinnacle overlooks the city's most northeastern portion including Eastern Blvd and the outer portion of State Street.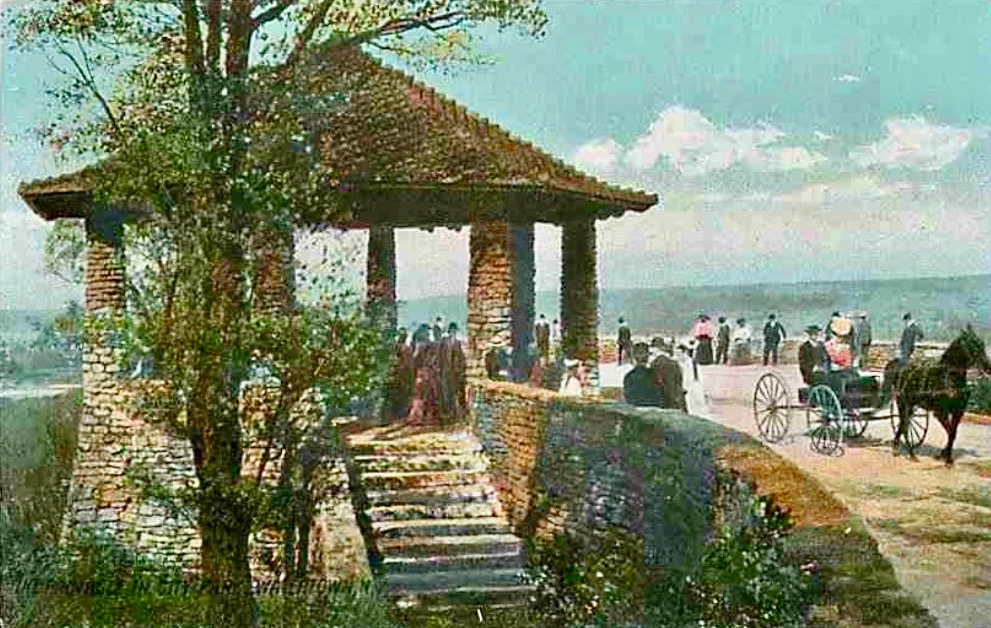 An update provided in the September 22, 1900 Watertown Herald noted
Work is progressing rapidly at the new city park on Pinnacle hill.  The contractors now have enough men, but are still short of teams.  The roadway from State Street to the circle has been nearly completed and the work is being rushed.
At this time, nearly 200 people were employed working on the park and improvements made on the Pinnacle could be "plainly seen at East Watertown."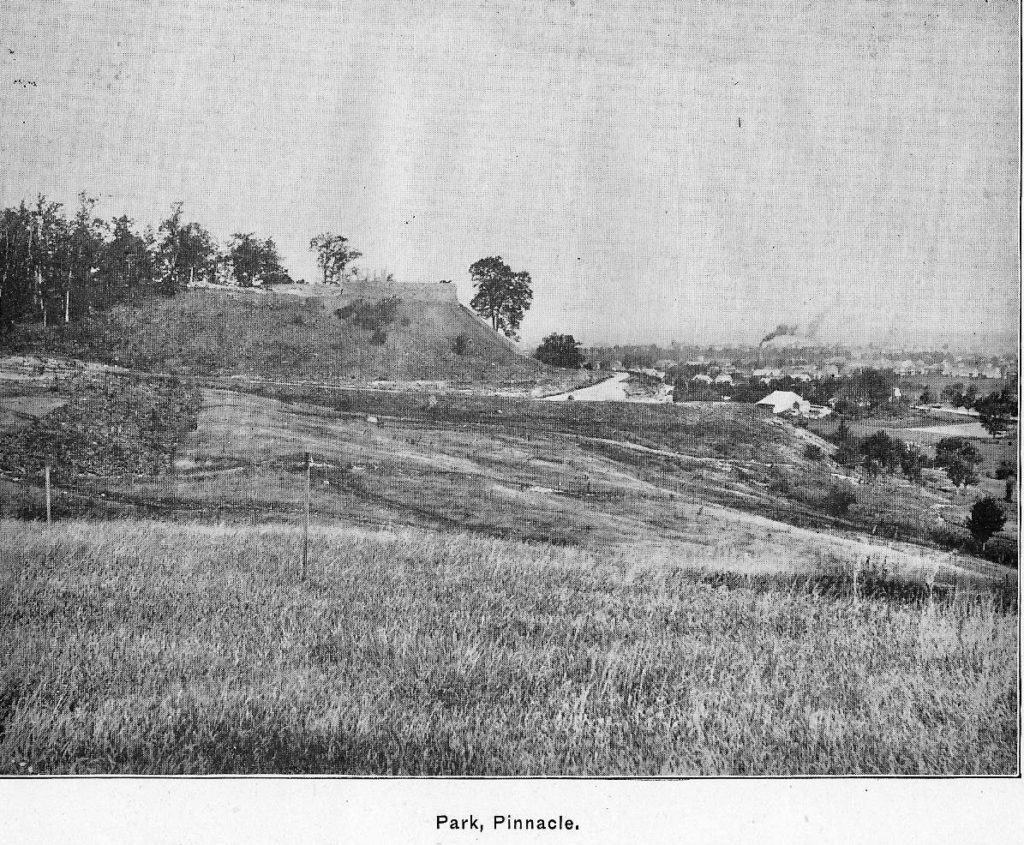 The Herald also noted that, on February 16, 1901
The work on the new city park on the Pinnacle has been suspended for the remainder of the winter and will not be resumed until April 1.  The general superintendent of the work, John W. Thompson, has just returned from a tour of New England cities, where he has been observing and noting the best features of the parks in these cities.  As soon as warm weather begins work will be commenced on the boulevard from Washington to State Streets.
The Thompson Park Pinnacle, over the years, has been one of the little gems despite perhaps not having as glorious a view as the areas further to the west.  It's seen its fair share of picnics and gatherings, many of them after the sun goes down.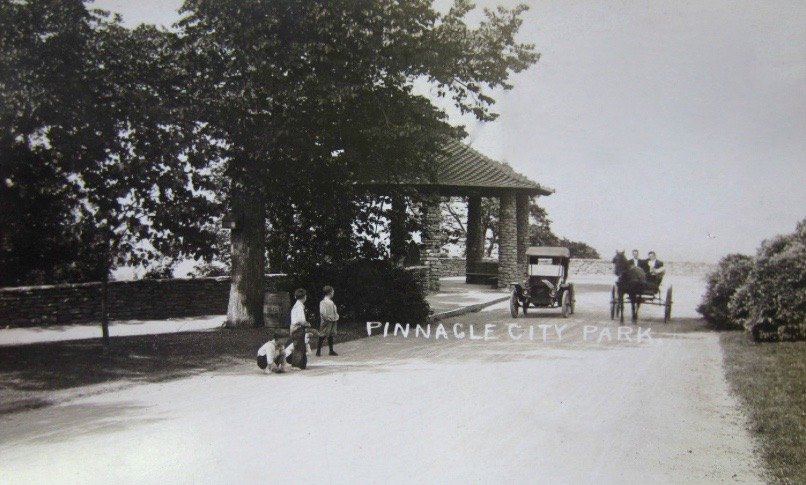 The last couple of decades, the small road providing direct entry to the Pinnacle has been cordoned off over safety concerns.
To view other Thompson Park related listings, click here.