Hillcrest Farm on Ives Street Has An Impressive History Of Ownership
Hillcrest Farm on Ives Street was named as such by Anson R. Flower who purchased it in 1901. Its rich history dates back to 1816 and through the long ownership of former congressman Willard Ives in the mid-to-late 1800s. Former longtime Watertown mayor John B. Harris, who had close connections to the Flower family, would own it for a number of years after purchasing it in 1915. These are just a few of the impressive names associated with the farm's 200+ years of history.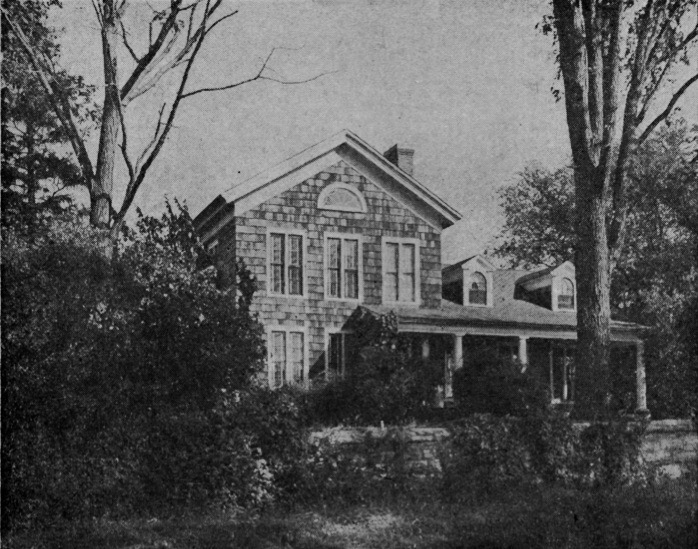 According to David Lane's article featuring Hillcrest in his series, Old Houses of the North Country, the farm dates back to 1816 when Peter M. Cameron bought what has become the farm's core from Nicholas Law, an earlier settler of the county. From there until its ownership by Willard Ives is best explained by Lane's research—
Apparently it was Cameron who built the house and first barn for ten weeks after he purchased the land he mortgaged it to Dr. Isaiah Massey, Watertown's first physician and inn-keeper, for $3,000. Without doubt this money was used to build the house and a barn, but on July 25, 1821 former Sheriff David I. Andrus sold the place, to Andrew Newell who in turn disposed of it to Setti Otis March 1, 1822, and on October 9, 1826 Jonathan Deming bought it and additional land from Otis. On May 6, 1843 Jonathan Deming conveyed the farm to Robert Deming, who sold it June 1, 1848 to Willard Ives for $4,000.
That year (1848), Willard Ives was a candidate for Congress, coming within 300 votes of winning the election.  He would try again in 1852 and serve one term. Mr. Ives, after whom the Street/Road is named, would own the yet-to-be-named Hillcrest Farm property for 48 years until his death at the age of 89 in 1896.  
Born on a farm in Hounsfield in July of 1806, Willard was the only child of Dr. Titus Ives and his wife Mary Phelps Ives. Dr. Ives, who, upon settling in the area, stopped practicing medicine and worked the farmland which he continued to add onto over the years and expanding toward Watertown.  He would serve one term in the New York Assembly in 1829-30.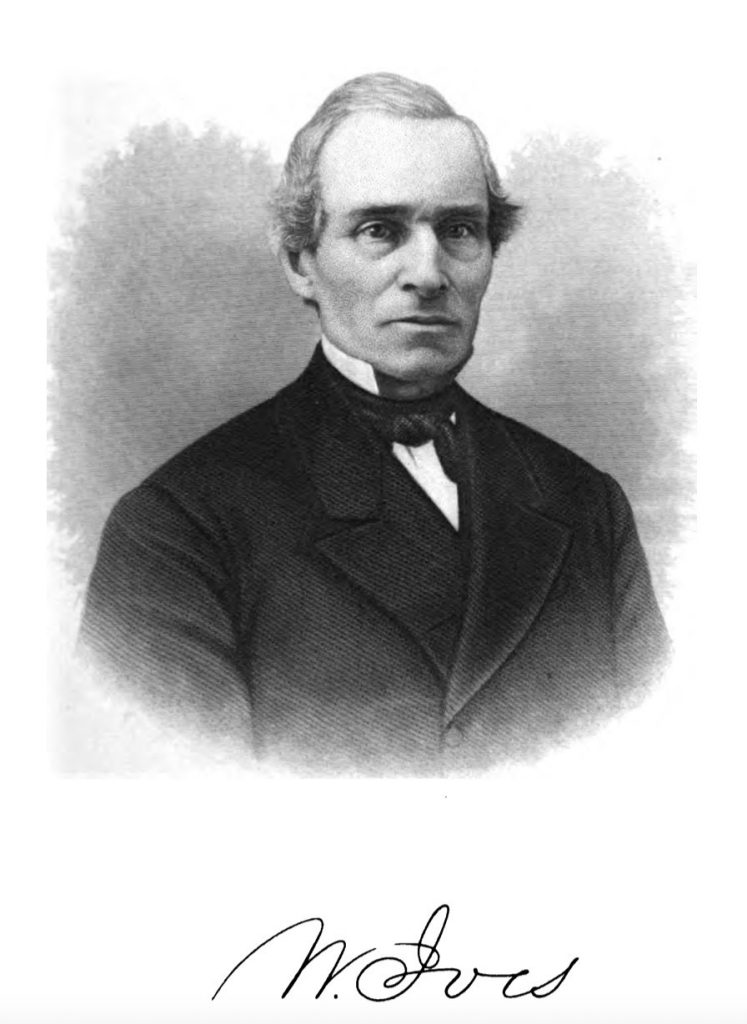 Willard, around the age of 34, would become director of the Bank of Watertown in 1840 and later became its president. As a prominent member of the Methodist Episcopal Church on Arsenal Street, he was appointed in 1846 to represent them at the World's Convention in London. In 1847, his father passed away as the wealthiest individual in the county and left Willard with a $100,000 inheritance.  
The following year, Willard purchased the property on the small hill of Ives Street for $4,000 and made a number of improvements to it over the years. Nearing the end of his long life, John Haddock would write about Willard's still active contributions in 1894—
Although over 87 years of age, he still conducts his many kinds of business and benevolent affairs.  He is president of the Ives Seminary at Antwerp, which he endowed, and always contributed largely to its support.  He is also president of the Jefferson County Orphan Asylum, of which institution he was one of the originators and most earnest advocates. He has always been a prominent and earnest worker in the Arsenal Street Methodist Episcopal Church and Sunday School, and was one of the organizers of the Syracuse University, and was also one of the incorporators of the Thousand Island Camp-Meeting Association.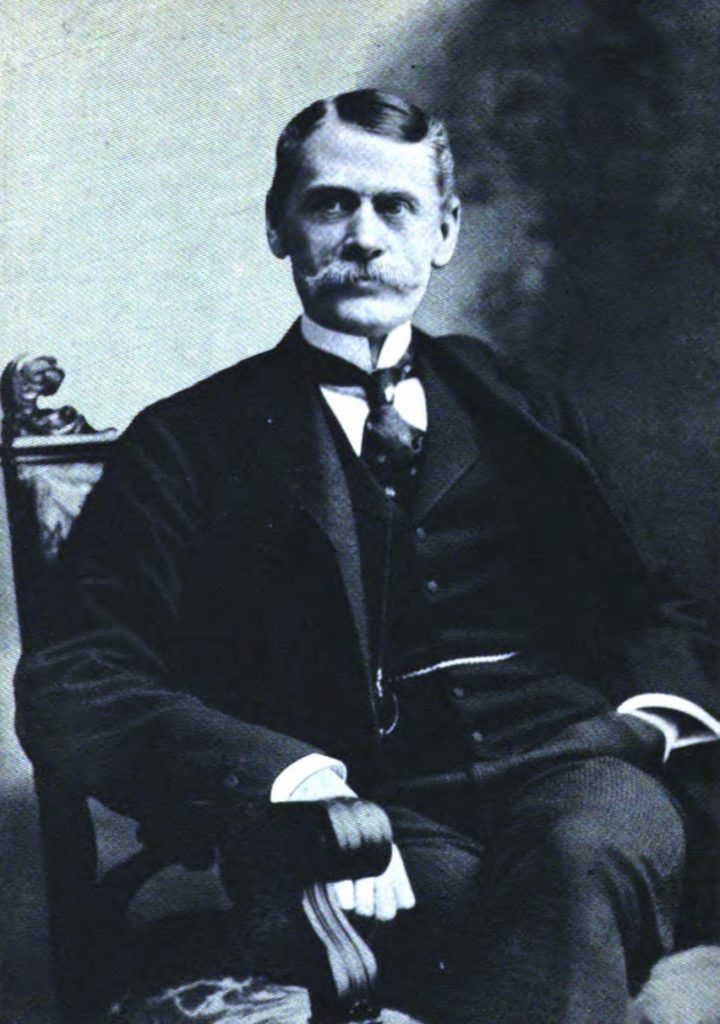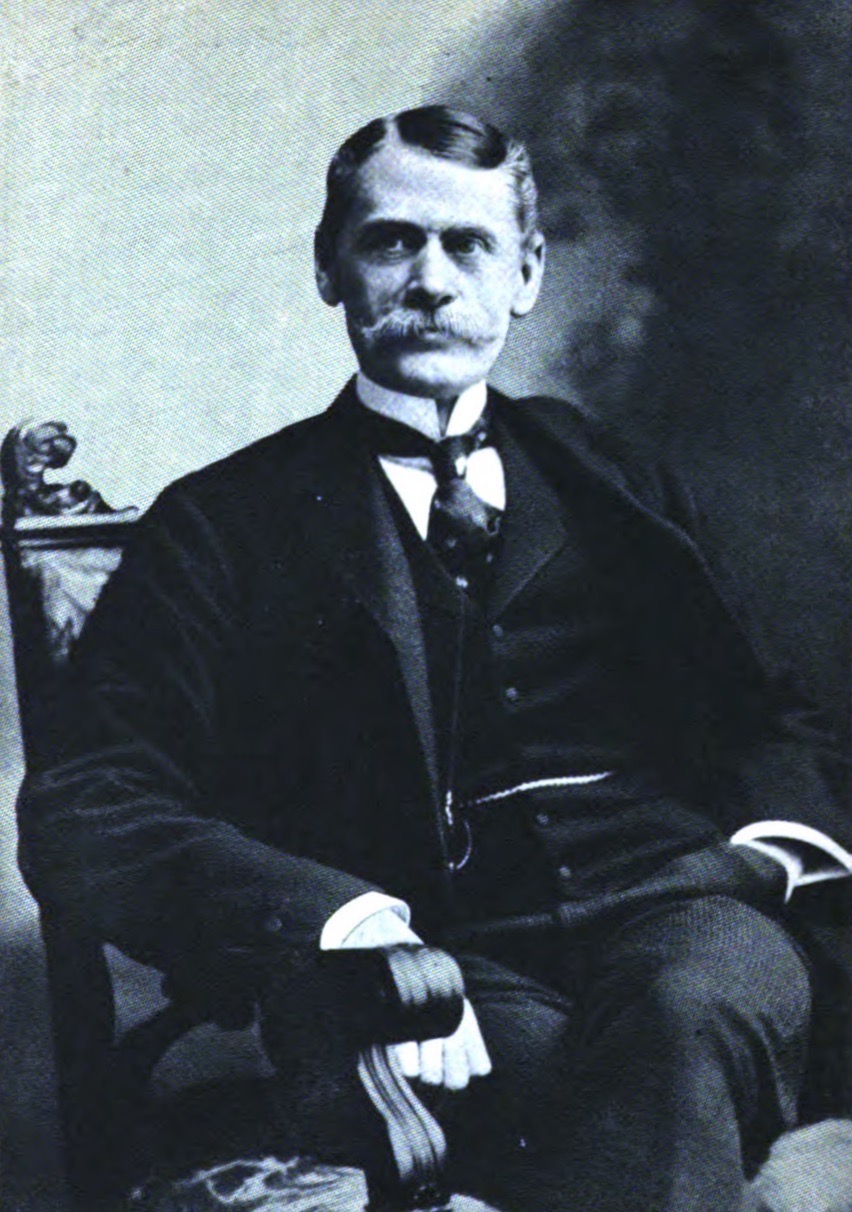 Anson Flower Anoints Farm "Hillcrest" Upon Purchasing It In 1901
After his death in 1896 at the age of 90, Willard Ives' estate would sell the farm to John M. Tilden in April of 1899. Tilden would make some improvements over a short period of time and eventually sold the farm to Anson R. Flower in February of 1901. Anson, well-known brother to former Governor Roswell P. Flower and first Watertown mayor Col. George W. Flower, was an attorney and one-time member of the Wall Street company Flower & Company. Amongst many of Anson's countless charities was erecting the Trinity Church at Trinity Place with Roswell.
Shortly after Mr. Flower's purchase, the Watertown Daily Times would write of the farm in 1902–
One of the best if not the best farm in the city of Watertown, for be it known that the city boundary surrounds many tracts of land still devoted to agricultural purposes, is Anson R. Flower's recently purchased property on Ives Street composed of about 170 acres, of which the larger part was formerly the farm and residence of the late Hon. Willard Ives.  The new owner has christened it Hillcrest Farm.  It is easily accessible from the center of the city, beginning just beyond the one-mile line on Ives Street, and no railroad crossing intervenes to mar the pleasure of the ride hither.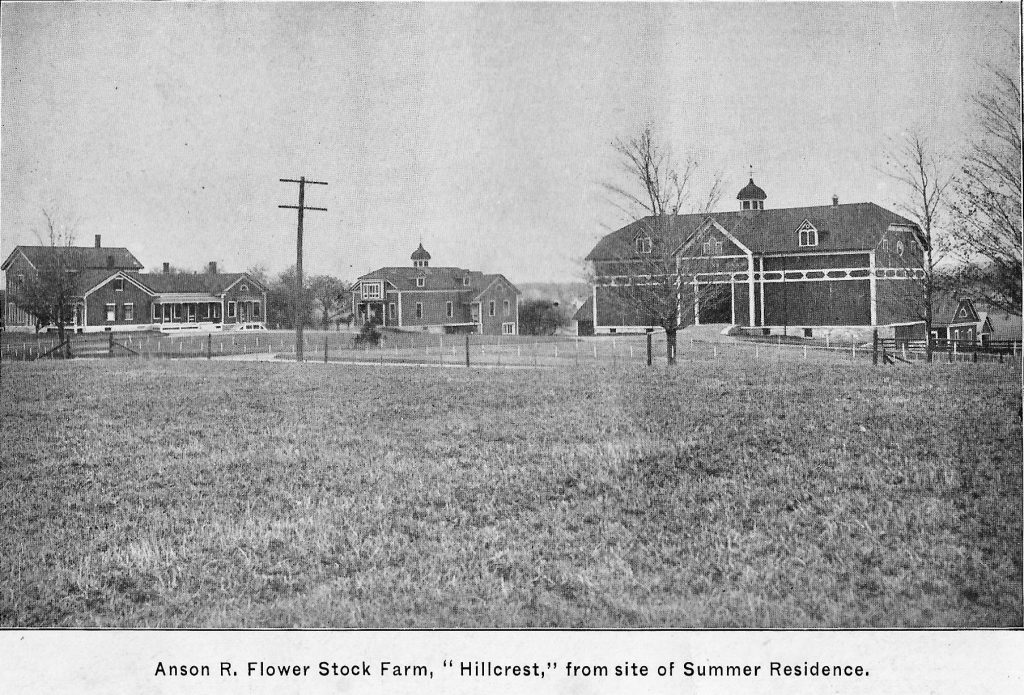 Former Mayor John B. Harris Becomes Long-Time Owner And "Gentleman Farmer"
Several years after Anson Flower's death in 1909, John B. Harris purchased the property from Anson's widow Ida May Babcock Flower in 1915. Interestingly to note, Ida was Anson's second wife, his first being Ida's sister Amelia L. Babcock Flower who passed away in 1874 at the age of 25.  The sisters were the daughter of Henry Babcock, of the H. H. Babcock Co. of Factory Square fame.
John B. Harris had a long affiliation with the Flower family, in particular Emma Flower Taylor whom he was a long-time advisor to. He purchased the Emma Flower Taylor mansion in 1938, effectively saving it from what might have been the wrecking ball after it had sat vacant for several years. Harris would convert the mansion into high-end apartment units shortly afterward.
From 1924 to 1936, John B. Harris served as Watertown's mayor, which still represents the longest consecutive streak of years in that position. From there, he served as a councilman from 1938 to 1942.
While he was well-known locally for his service to his community, on the national stage, Harris was just as well known as a breeder of Brown Swiss Cattle and served as President for the Brown Swiss Cattle Breeder Association of America. At one point, Mr. Harris had over 1,000 acres spread across 5 different farms, Hillcrest comprising three of the farms while the others were located in Hounsfield and Henderson. At the time of his death in 1952, he had what was considered one of the finest pure-bred herds of Brown Swiss cattle numbering 280.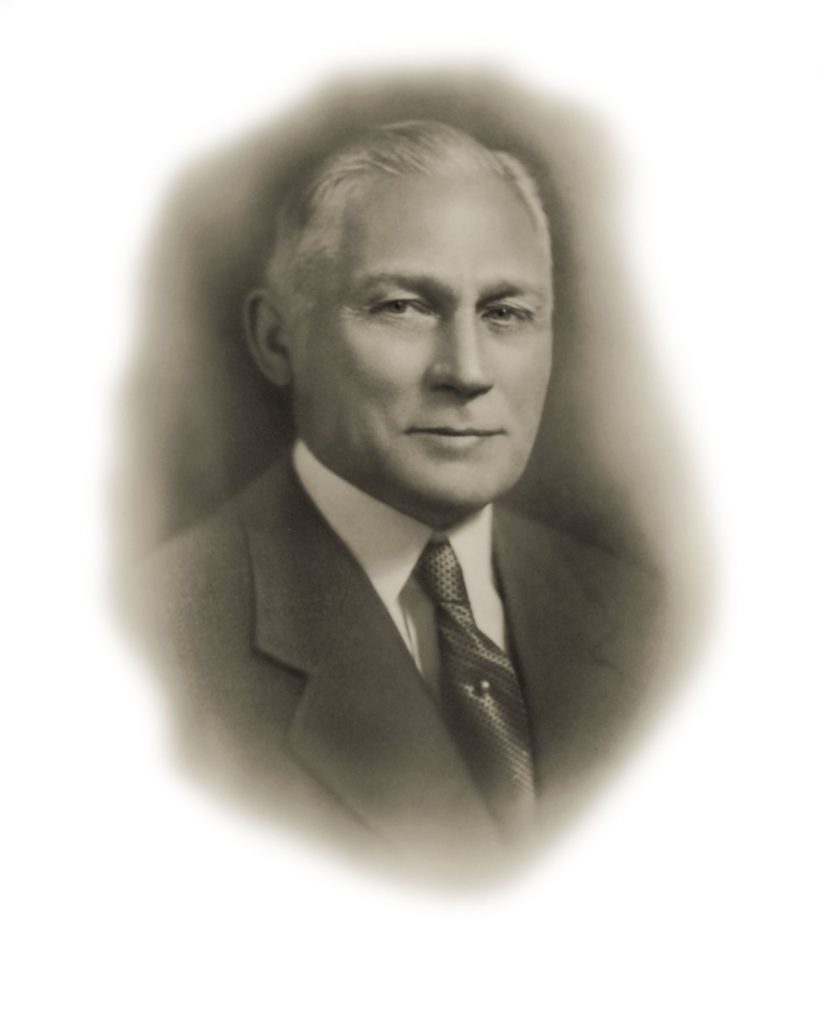 The Watertown Daily Times would note in John B. Harris' obituary–
Known also as a "gentleman farmer," Mr. Harris owned the fine farm known as Hillcrest on the Ives Street Road, having purchased the property in 1915 from Mrs. Anson R. Flower. The large farm included originally a portion of the old Willard Ives homestead. On the farm Mr. Harris developed a herd of Brown Swiss cattle which is known practically every country where Brown Swiss are used.  

One of the first to ship cattle by air on a commercial basis, Mr. Harris regularly shipped Brown Swiss from his herd to all parts of the country, as well as to various other countries, and the Brown Swiss strain from his farm is farm is found throughout the cattle industry.  

At the time of his death, Harris, at the age of 74, was the senior member of the firm Harris & Taylor, formed with 1938 with attorney Roswell Flower Taylor to specialize in investment counsel and estate management.  
In 1950, John B. Harris hosted a Brown Swiss Field Day at his Hillcrest Farm as the final event of the Dairyland festival that year.
In January of 1953, John B. "Jack" Harris, Jr., would wed Mrs. Marguerite "Peggy" S. Sclater, daughter of Mr. and Mrs. James J. Weldon.  Jack would receive what was referred to as Hillcrest Farm 1 from his father's estate and continue operations.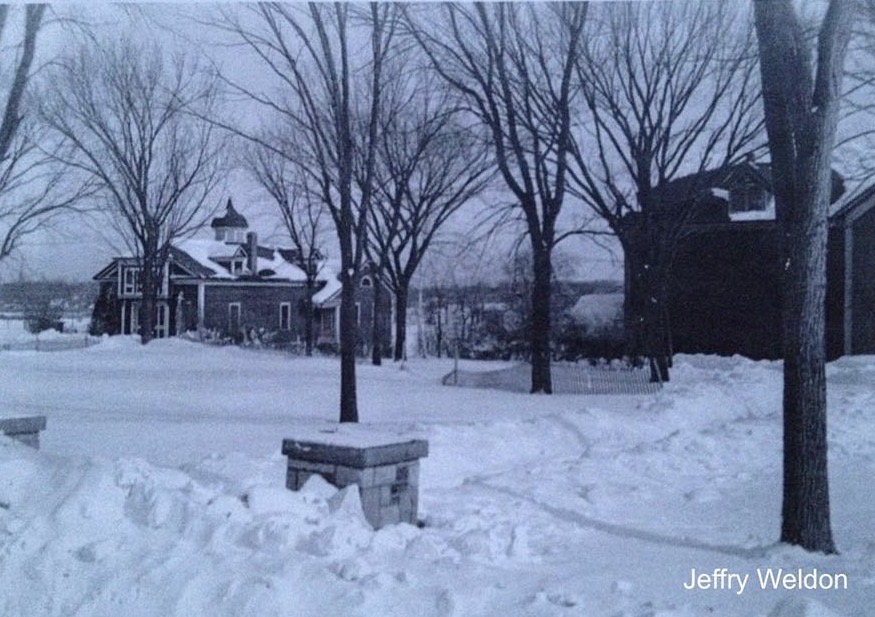 Long-Time Attorney Robert M. Weldon, Sr. Acquires Property
The history in the 70s would become a bit confusing, though it appears Hillcrest eventually became the property of Robert M. Weldon, Sr., a prominent attorney in Watertown.  Founder of the Weldon-Trimper law firm, Weldon practiced law for over 40 years and also served as District Attorney in 1953. As the town of Pamelia's attorney, Mr. Weldon was instrumental in the initial negotiations between the city of Watertown and Pyramid Companies in 1981, eventually resulting in Salmon Run Mall.
A World War II veteran, Mr. Weldon reached the rank of First Lieutenant and served in both the Signal Corps and Counterintelligence Corps. In 1950, he earned his Law Degree from the Columbus School of Law at Catholic University of America, Washington, D.C.
Robert passed away in December of 1998, and his obituary noted some of his other civic involvements which included, in part–
Mr. Weldon was also the former chairman of the annual drive of the Jefferson County Girl Scout Council Inc., a fourth-degree member of the Watertown Knights of Columbus Council and a member of the Elks Lodge 496 and the Ancient Order of Hibernians.  He acted in productions put on by the Watertown Little Theatre.  A communicant of St. Patrick's Church, he served on both its pastoral and finance councils.
Hillcrest Farm remains in the Weldon family to this day.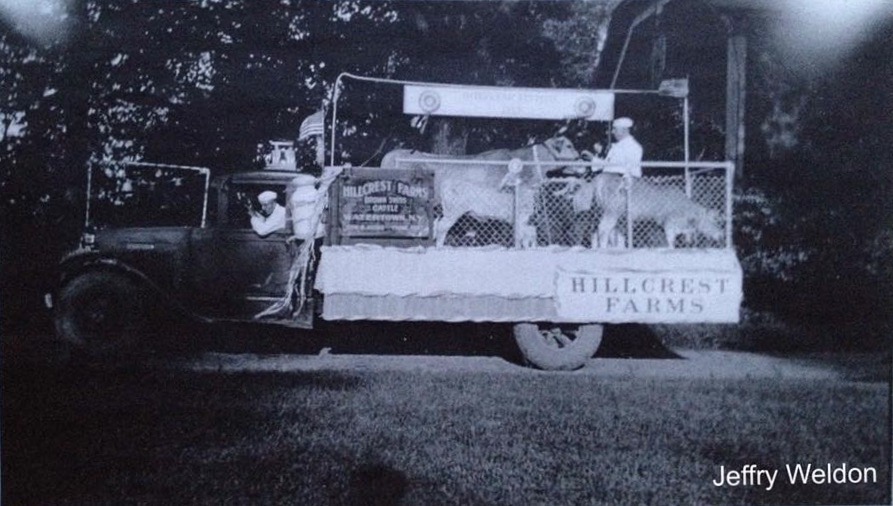 Interesting Tidbit
Camp's Ditch, a canal that was built in the 1800s that ran from outer Huntington Street to the Black River Bay in Sackets Harbor, ran through Hillcrest Farm. During the Great Depression city crews filled in a portion of the canal, measuring 20 feet wide at the top, 12 at the bottom, and about four feet deep, from the Black River to Huntington Street.
According to The Times article printed on April 29, 1982, the canal's route included a number of areas in and around Watertown–
The canal began near Dressor's Grove on outer Huntington Street a few feet west of the former railroad crossing.

It then followed the river closely past Calvary Cemetery, the city pump house and filtration plant, swung through lots to the southwest and crossed State Street at about Pleasant Street, through Riggs Avenue, Across Franklin Street continuing between Brainard and Cadwell to Gotham Street which it crossed below Brainard.

It intersected Myrtle Avenue between Flower Avenue East and Park Avenue and formed the back boundary for lots on those two streets.

It crossed Washington Street in back of Woodruff Street (where it has been excavated), ran in back of Flower Avenue West, cutting Holcomb Street and running through the former Harris Hillcrest farm over Ives Street, and crossed railroad tracks outside the city limits emptying into Full Creek and into the fields beyond Massey Street.

It entered the natural flow of Beaver Meadow swamp, continuing to Camp's Mills where it was to supply power for the operation of a grist mill sawmill and tannery.

The canal ran near the Sulphur Springs cemetery, based through fields to Mill Creek, entered it, followed within its banks crossing the Watertown-Sackets Harbor Highway, diverged from the creek course and emptied into the Black River Bay near the old stone mill.
Camp's Ditch was financed by Elisha Camp and built for between $150,000 to $200,000 and was "never a conspicuous success."  More information on Camp's Ditch can be found here.