Many Prominent Owners Of The Old O'Brien House At 216 Keyes Ave Over The Years
The early history involving 216 Keyes Ave is quite interesting due to its ownership by prominent citizens and the changes made over its first 50 years, making it hardly recognizable in later years compared to its original incarnation. Keyes Ave officially became a street in the village of Watertown in 1865, and its residential development would begin shortly thereafter.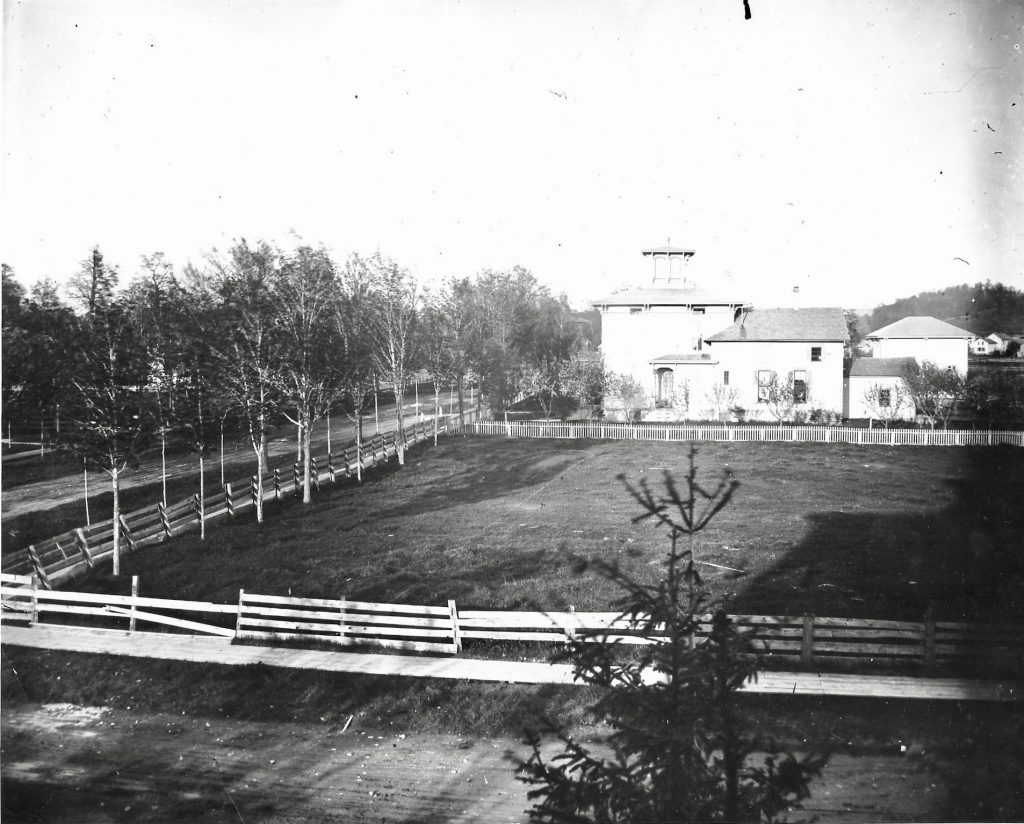 The plot of land where 216 Keyes Ave is located was subdivided in 1870 by surveyor H. S. Woolworth (no known relationship to Frank W. Woolworth.) Richard G. Keyes would sell the plot for $600 to Robert Ten Eyck on January 2, 1871. According to David Lane's article #688 in his Watertown Daily Times series, Old Houses of the Northern New York—
Mr. TenEyck must have had the house in a State of completion at the time for on January 11 he sold it to George W. Lawrence for $6,500. Mr. Lawrence, who carried in many real estate transactions, with his wife, Martha J, disposed of it to Denis O'Brien, attorney, May 2,1873 and later added two other lots to it to expand the grounds. Mr. O'Brien was born in Ogdensburg March 13, 1837, was educated in its local schools, studied law in the office of Meyers & Magone, was admitted to the bar in 1861 removed to Watertown in November of that year and began practice.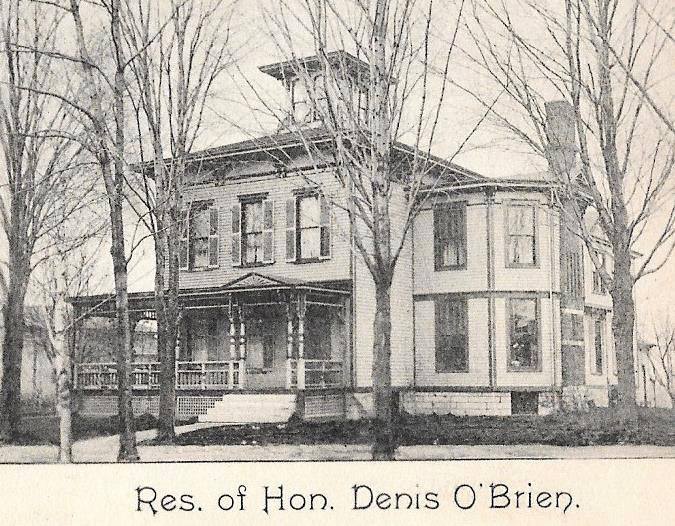 When Watertown was incorporated as an official city in 1869, Colonel George W. Flower was its first mayor, and Dennis O'Brien served the first of four terms as alderman for the third ward. In 1870, he presented a request to the common council for the addition of gas lamps to Keyes Ave, five years after it became an official street.
In 1879, Attorney O'Brien would become mayor of Watertown and the following year would succeed fellow Watertown resident James F. Starbuck, who passed away that same year, as a member of the Democratic State Committee for four years. During the last year of his membership to the committee, O'Brien would be selected as attorney general and re-elected in 1885. This was followed by being elected judge to the Court of appeals, which he served for 17 years before retiring in 1907.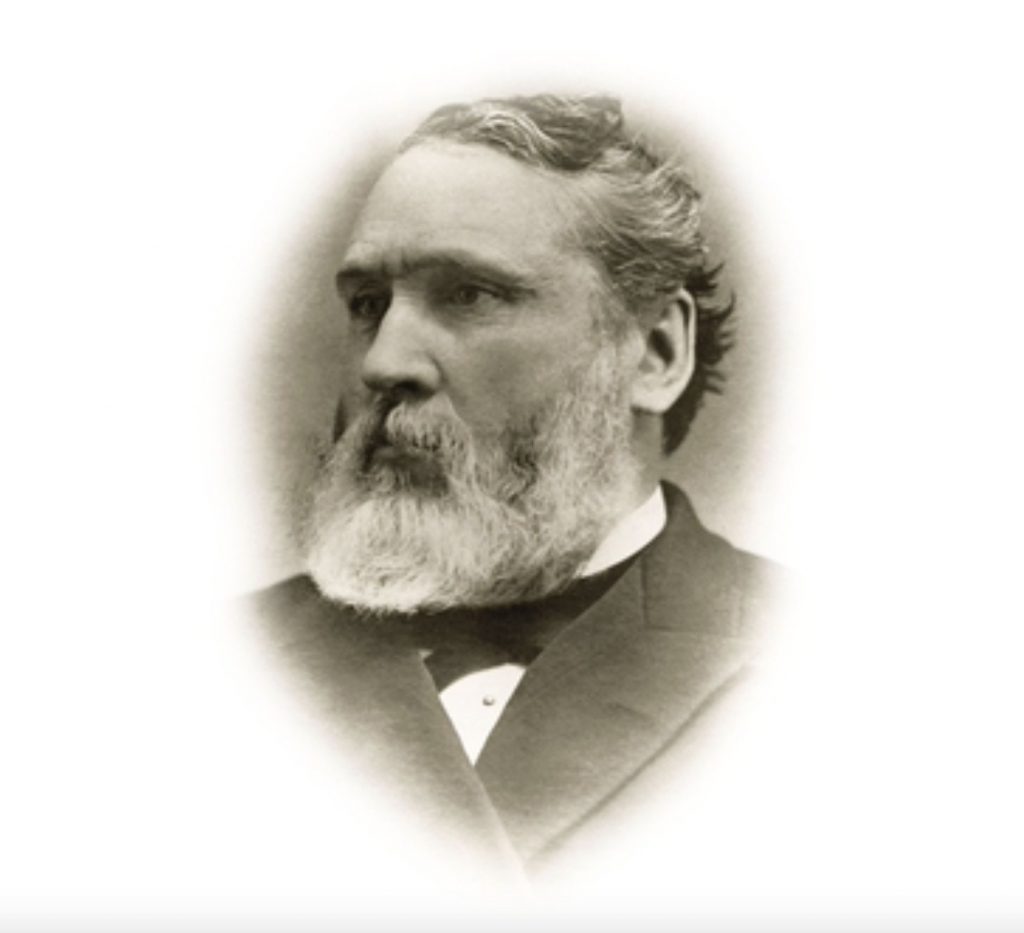 On May 18, 1909, Judge O'Brien passed away at the age of 72 after a short, acute case of appendicitis which caused other problems preventing him from surgery. His funeral at Holy Family Church would draw many distinguished peers from across the state, with burial taking place in Calvary Cemetery. 
216 Keyes Ave would continue to be occupied by Judge O'Brien's daughters, Anna and Louise, with visits from son John while in town, before the sisters purchased a house at 330 East Flower Ave around 1920. The Keyes Ave property would be purchased by Paul Hudson, a local real estate dealer, to sell it to Frank Empsall, who had just purchased a home on East Flower as well. As reported in the Watertown Daily Times, April 6, 1921—
The O'Brien house was purchased this week by Paul B. Hudson, a local real estate dealer, and it is reported that Mr. Empsall intends to buy the place after making extensive alterations, occupy it. Mr. Empsall said before leaving (for a vacation to Florida) that he had not purchased the O'Brien place, but intimated that he might purchase it.  The O'Brien house is one of the largest in that section of the city and it has large and commodious grounds.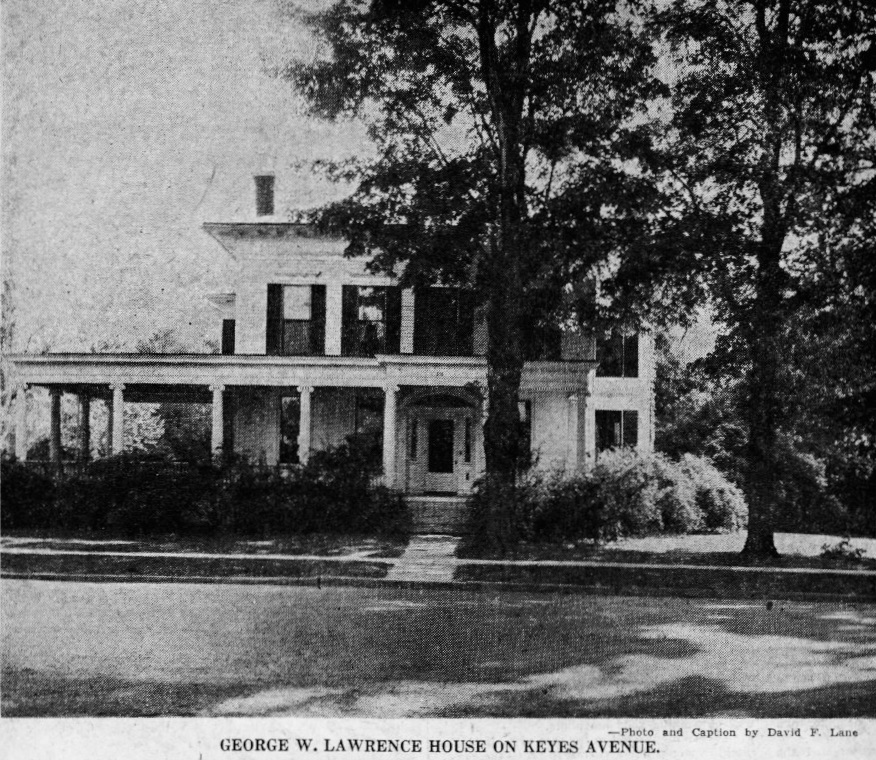 Ten days later, the title would pass directly to Frank Empsall, who would continue to reside at his East Flower Ave residence until the modifications to 216 Keyes Ave were completed.  According to David Lane's article, these would include—
Mr. Empsall removed the cupola, greatly expanded and improved the house and added the great front veranda, residing there until he bought the H. E. Machold residence at 205 Ten Eyck Street, October 10, 1925. On May 21, 1926 Frank A. and Pauline S. Empsall sold the above house to Martin W. and Norma D. Shaughnessy and on July 6, 1927, they conveyed it to J. Munson and Blanche D. Gamble.
That's a lot of shuffling in the midst of two years, from the owner of Empsall's to the president and treasurer of the Shaughnessy Knitting Mill, to John and Blanche Gamble.  Years earlier, Mr. Gamble, a paper manufacturer, had co-founded the Brownville Paper Company. He later sold his interest, formed the Brownville Board Company, and was also a trustee of Brookside Cemetery. Gamble would expand 216 Keyes Ave further in 1927, extending a room on the west end of the house, adding two new chimneys and two new fireplaces on the side of the home, and extensively enlarging the front porch.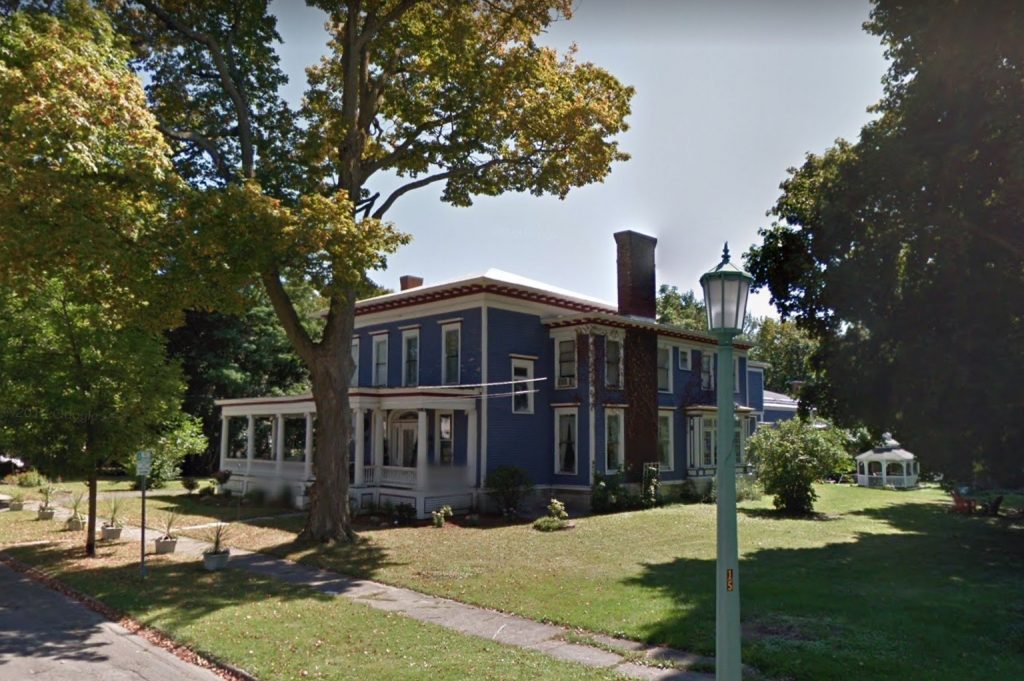 Mr. Gamble passed away at the age of 75 in 1942 after a lengthy illness.  His obituary in the September 26, 1942, Watertown Daily Times would read in part–
Long active in the civic life of the community in church affairs and in movements of charitable nature, Mr. Gamble had been a member of the Watertown board of education, was a ruling elder of the First Presbyterian Church, had served as a trustee of the House of the Good Samaritan and as a director of the Watertown Community Chest and was a trustee and a director of the Y. M. C. A.
Mr. Gamble's wife, Blanche, would continue living at 216 Keyes Ave until her death in October of 1959 at the age of 86. A bit of trivia to note, John Munson Gamble and Blanche Gamble are the great-grandparents of Viggo Mortenson.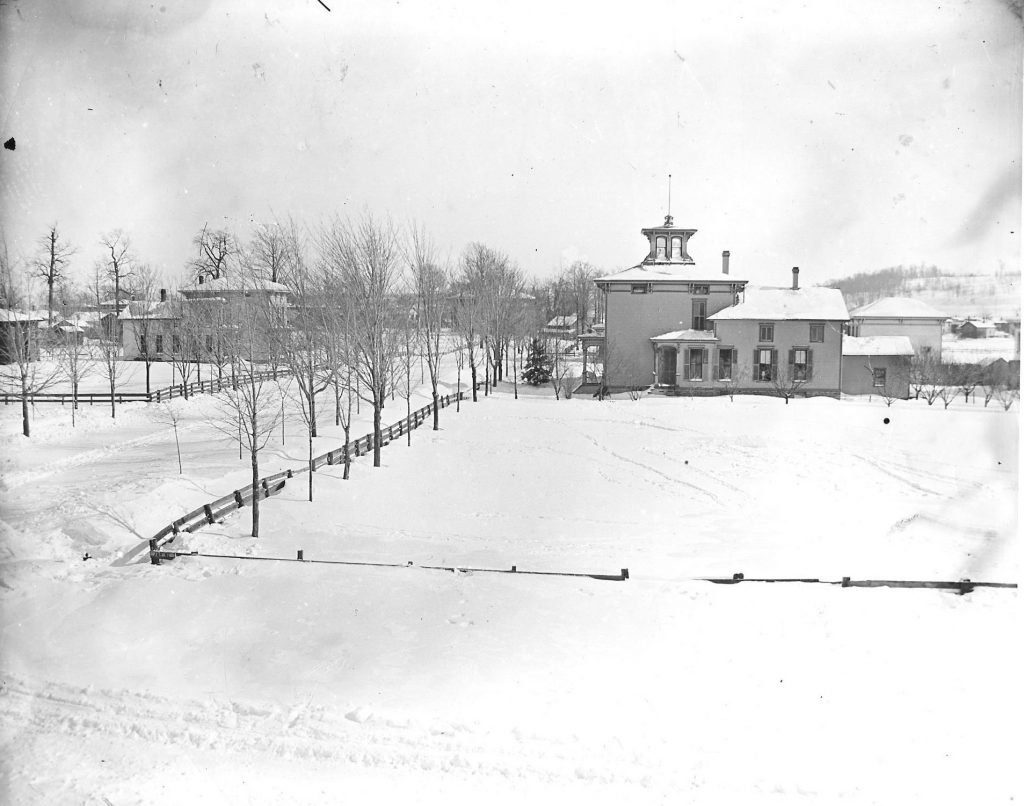 The property would be owned by the Yager family for many years after the death of Mrs. Gamble, through at least 2002, and most recently by the Ruggiero family. This article will be updated with additional information at a later date.