Breaking New Ground – State Street Methodist Episcopal Church
Until 1848, only one Methodist Episcopal society existed in Watertown, N.Y., and that congregation was held at the Arsenal Street Methodist Church.  A meeting was held at the church one night to discuss the town's growth and the need for another Methodist Episcopal Church.
Those discussions would quickly lead to the following resolution:
Resolved, that a committee be appointed to negotiate with Messrs. Whiteford and Fisher for a lot and the buildings thereon adjoining the Jefferson County Institute, and purchase the same upon the most reasonable terms, not exceeding the sum of $1,400, and that Solomon K. Carter, Thomas Baker, Augustus J. Peck, Harlow Scovil and Edmond Davise Compose said Committee.
By the next year, the State Street Methodist Episcopal Church would stand completed next to the then Jefferson County Institute, later the first Watertown High School, on State Street near Mechanic Street.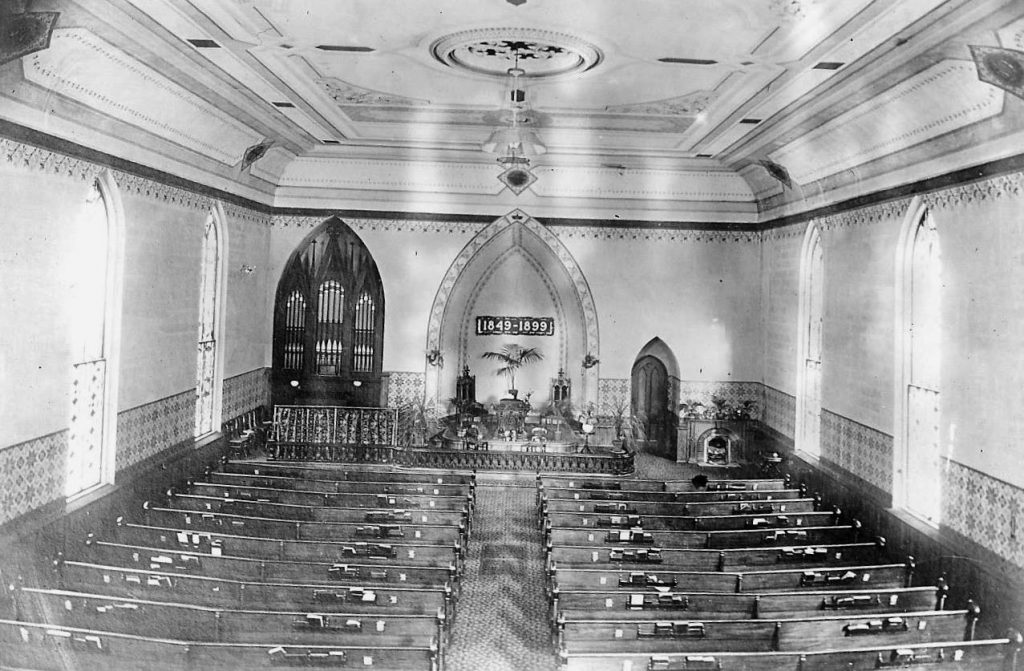 Much like the now-city of Watertown, the church would find itself with an increasing membership over the years.  By the late 1890's, discussions were already underway to look for a new and more suitable location for a larger church.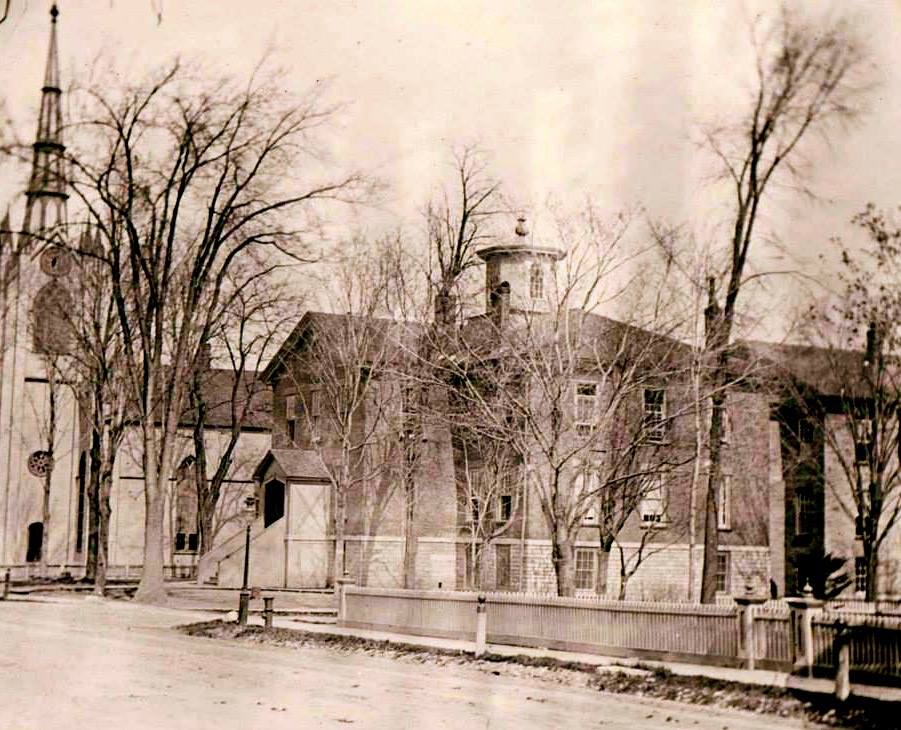 Within a few years, its location next to a school being razed for the new and much larger State Street Grammar School, along with the increased traffic including trolleys, proved to be too much for the church.  In the spring of 1906, the church would purchase the John F. Moffett place at the corner of Sterling and Park Streets for $13,000.  The following year, they would sell the location of the State Street Methodist Episcopal Church for $13,000.
The new church in its new location would be named Asbury Methodist Episcopal Church.  Congregations would temporarily take place in the Odd Fellows Temple, then at the old Moffett place.  The new church itself wouldn't start construction until 1912, costing $125,000 upon completion in 1914.
Today, the church's official name is the Asbury United Methodist Church and its address is 200 Parker Street, Watertown, N.Y.