Singer Castle Built For Frederick G. Bourne, President Of  Singer Manufacturing Company
The last of the castles in the Thousand Islands to be built, Singer Castle on Dark Island was originally called "The Towers." Dark Island itself was originally referred to as "Lone Star" by Native Americans but later got its name because of the number of evergreens present, which gave the island a "dark" look.  The castle itself has everything a castle-lover could dream of: dungeons, secret passageways, a great hall with unparalleled views of the St. Lawrence River, and even a portrait that pulls back to allow the "viewing" of unsuspecting others from a stairwell (see the videos at the end) which earned it the title "Castle of Mysteries."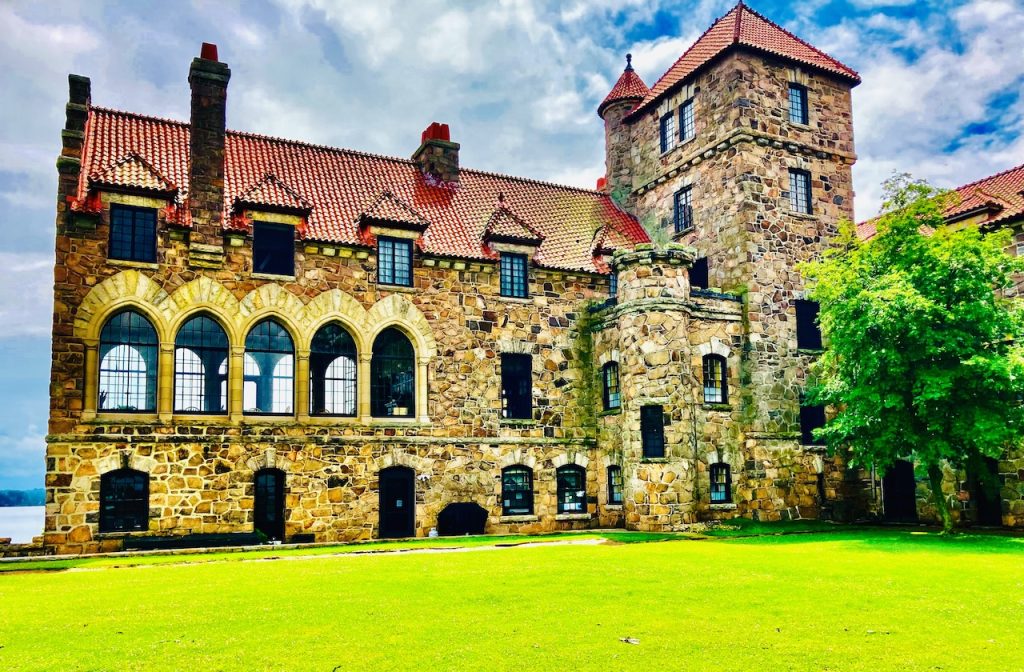 Designed for Frederick Bourne by architect Ernest Flagg, who also designed the Singer Building in Manhattan, Singer Castle would be completed just prior to the end of Bourne's presidency of the Singer Manufacturing Company in 1905.  Flagg would use Sir Walter Scott's Woodstock Castle, built in Scotland, as inspiration for Singer Castle, the only remaining and completely finished castle from the Gilded Age in the Thousand Islands.
For a short introduction to Frederick Gilbert Bourne, one needs to look no further than Philip Selvaggio's Biography Frederick Gilbert Bourne Forgotten Titan Of The Gilded Age and its back cover—
In fewer than twenty years Frederick Bourne ascended from near poverty to being one of the wealthiest men in America. He has a direct historic connection with the Titanic disaster, the tragic death of John Lennon and the destruction of the World Trade Center Towers.  He owned the finest estate on the Gold Coast of Long Island and built the tallest building in the world in Manhattan. His intellect, deep moral convictions, personal charm and business savvy brought him to the Presidency of the first multinational, multi-million dollar companies in America; the Singer Sewing Machine Company whose product planted a seed for the liberation of women throughout the world.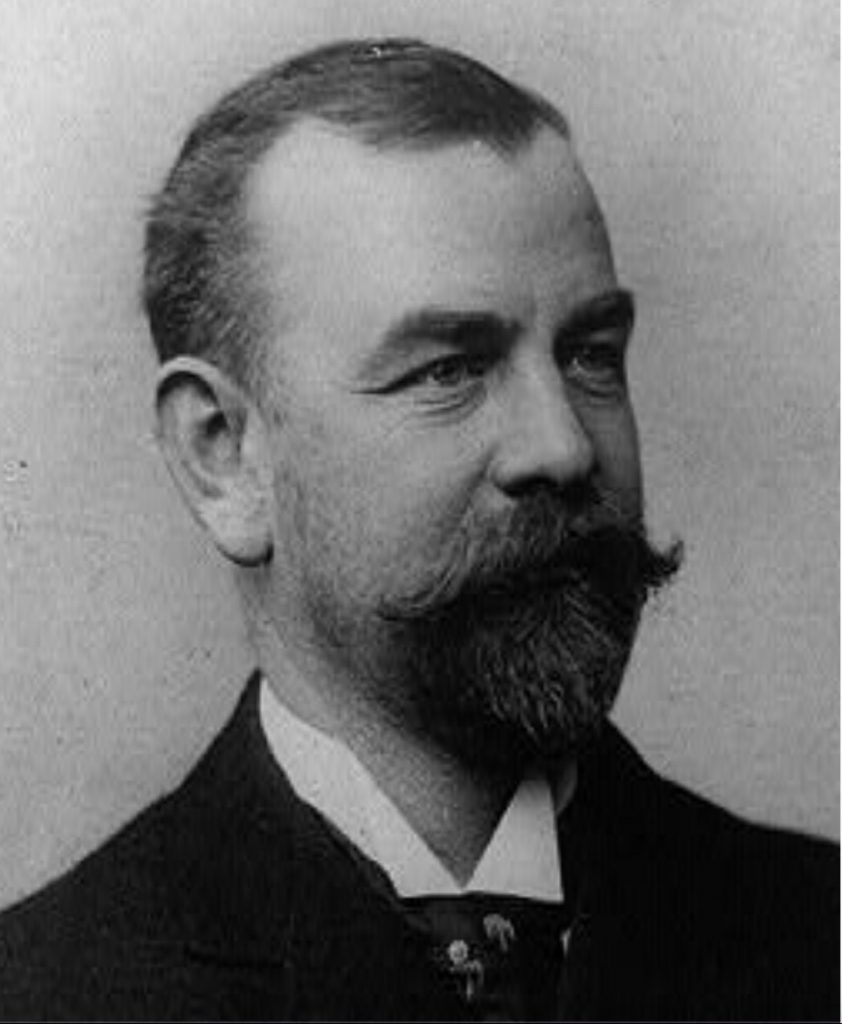 When Frederick Bourne began construction of "The Towers," herein  Singer Castle until noted otherwise, it was to get away from his home, Indian Neck Hall, and "its mosquitos" on Long Island, as well as to gift his family a present after he promised them a vacation "shack."  That shack must have been quite a surprise upon first sight, complete with 28 rooms, an enormous clock tower, and two boathouses.  
Whether due to its being constructed later in the Gilded Age era; its location further from the hub of the Thousand Islands, Alexandria Bay where Millionaire's Row is located, or both, there's very little to no newspaper articles with information during its actual construction.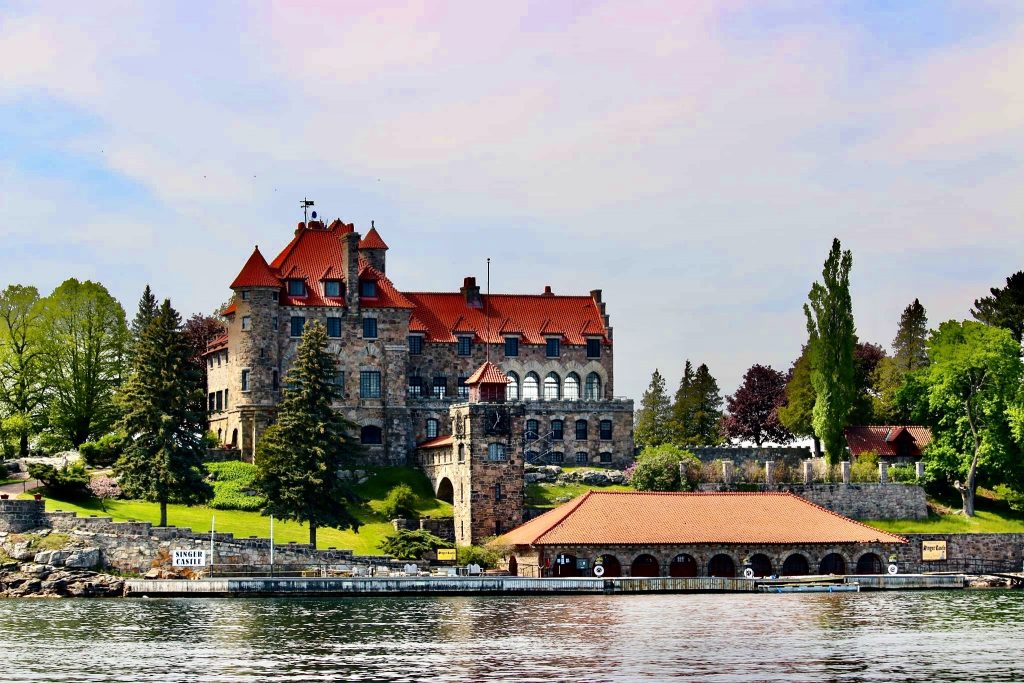 Located close to the Canadian and American Border on the St. Lawrence River west of Chippewa Bay, Singer Castle is part of rural St. Lawrence County.  More specifically,  the closest thing to it is the town of Hammond, a population of 280 in 2010, which is 5.5 miles away, with half the distance being inland. As the crow files northeast (in a straight line), Singer Castle is roughly 9 miles from the more well-known Boldt Castle on Heart Island, which sits direct opposite Alexandria Bay.  
In March of 1919, Frederick G. Bourne passed away on Long Island at the age of 67. The Watertown Daily Times would note in part of his obituary—
His Oakland home adjoined the W. K. Vanderbilt estate, and cost $500,000.  It was an architectural triumph, but not content with this he purchased Dark Island and at immense cost and with extreme labor, including the bringing of thousands of tons of soil from Canada for filling, he constructed there what was known as the "Castle of Mysteries."

The name came from queer towers and mysterious passageways, secret tunnels to the two docks and secret panels leading far beneath the surface of the earth.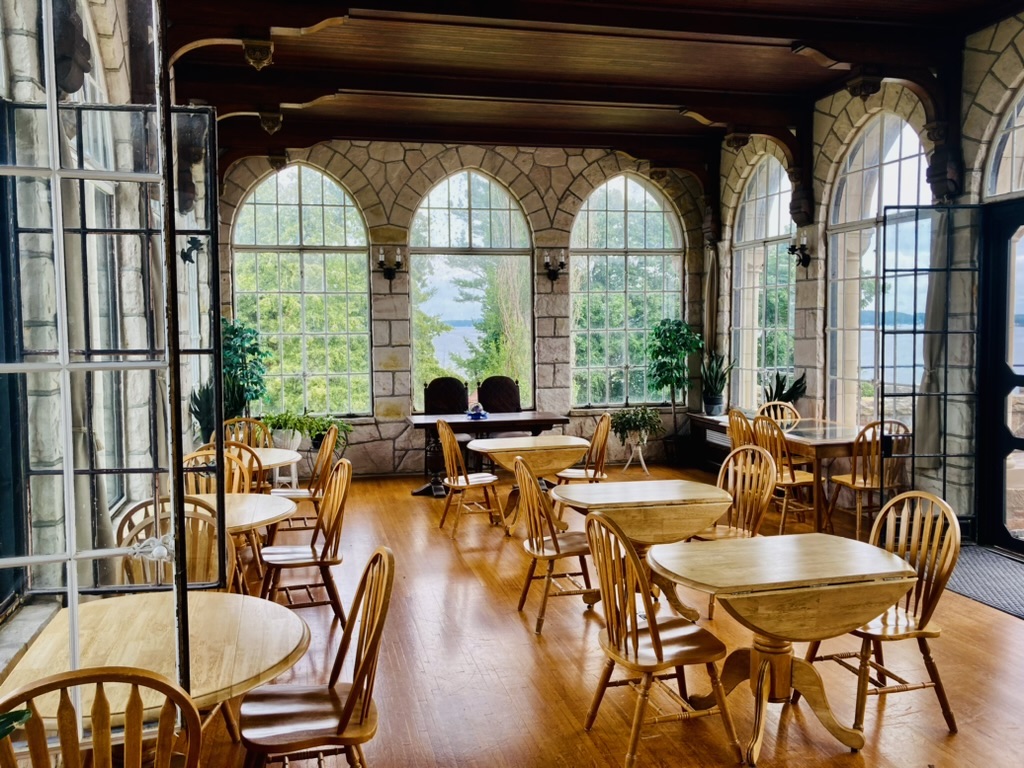 In 1921, two years after Frederick Bourne's death, the family would see sisters against brothers in fraud charges over the sale of Dark Island. As reported in the Watertown Daily Times—
New York, Nov. 10 — Suit was filed yesterday in the supreme court by Miss Marjorie Bourne, daughter of the late Commodore Frederick Bourne of the New York Yacht Club who died at his home in Oakdale, Long Island, on March 9, 1919, against her brother, Arthur K. Bourne, and George P. Vail, as executors of her father's estate.  

Miss Bourne alleges that amongst the assets in this residuary estate was an island in the St. Lawrence river, known as Dark Island, where her father made his summer home in which she had a sentimental interest.  Miss Bourne says that the actual value of this island, with its house and appurtenances, was $55,000 but that an actual bid has been made for this property amounting to $74,000.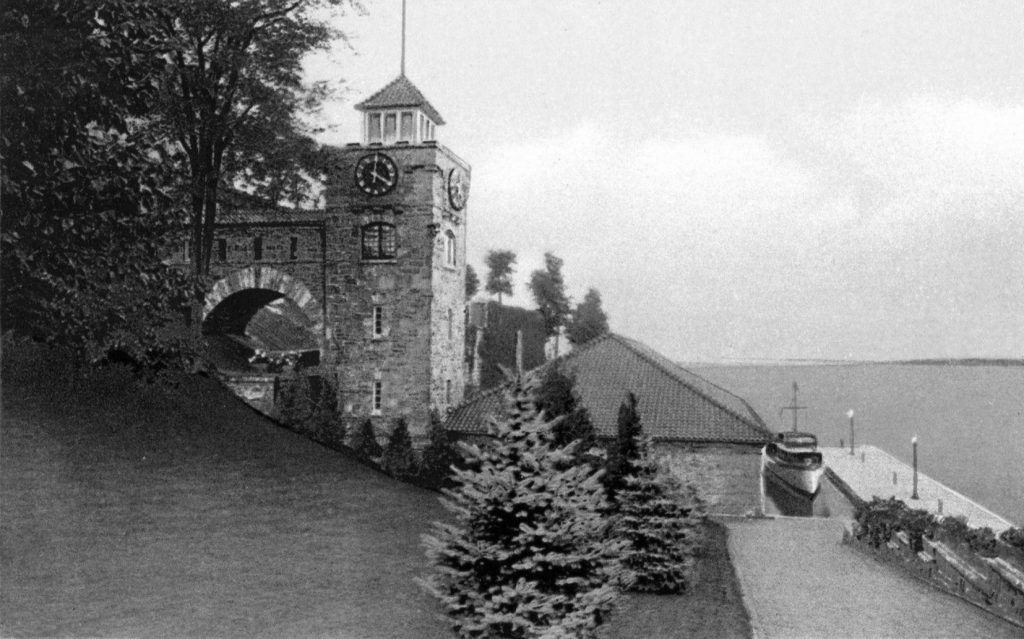 Marjorie Bourne claimed she was given the first opportunity to purchase the property despite outside interests bidding prior. Believing in her brother's representations of figures, she agreed to the asking price of $389,100. Upon finding out the prior bid amount was only $74,000 and believed its value assessed as less, Miss Bourne charged that her brother misrepresented the facts to her and sought a refund or credit of the amount she and her sister paid over $74,000.  
The case would ultimately be tossed out, the court finding that Arthur Bourne had valued the property at more than $389,100 on his books. The Frederick Bourne estate in its entirety was valued at $44,000,000 (100 years later, in 2022, the currency would equate to $743,065,714.29.)  
Marjorie Bourne would purchase her sister's share of the property and marry Alexander Thayer of Gwynedd Valley, Pa.  In 1928, it was said that she and her husband would add substantially to the property and make a number of improvements. They would retain ownership of Singer Castle until 1962, when Marjorie passed away at the age of 72. In her will, she left the property to the LaSalle Military Academy of Oakdale, Long Island, which was formerly Bourne's summer home Indian Neck Hall (and currently part of St. John's University.)
With the LaSalle Military Academy having no need for the property, Singer Castle and Dark Island were put up for sale shortly afterward with an asking price of $225,000. It would sell a couple of years later, in 1965, for $95,000 to the International and Interdenominational Evangelical Missionaries Association based in Quebec, Canada.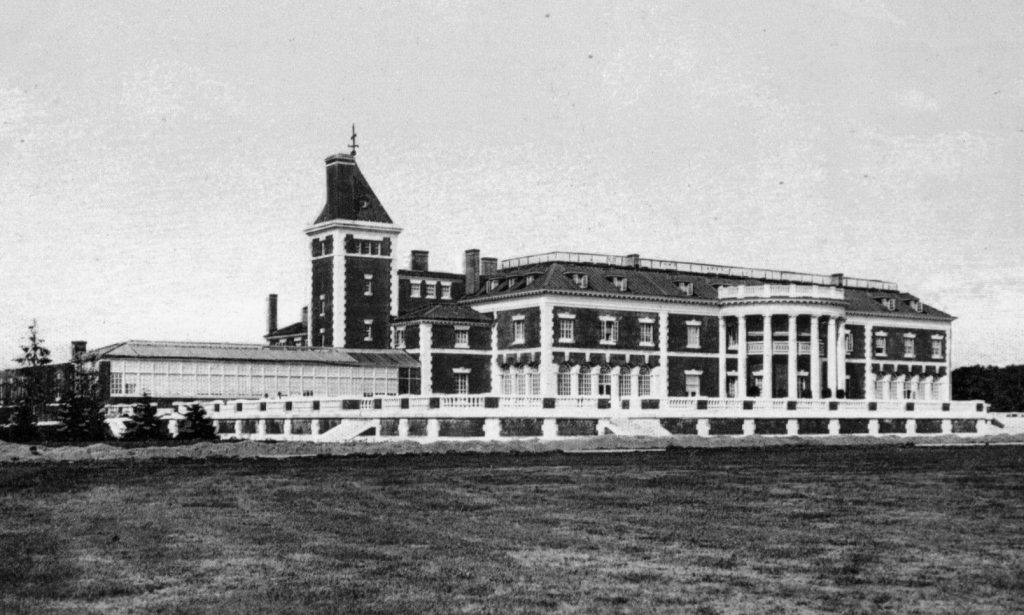 Per the April 25, 1965 article in the Ogdensburg Journal—
The new owners of this picturesque island in the town of Hammond plan to make a summer camp for the Christian Homes for Children, Inc., of Vaudreuil, P.Q., Canada.  It is believed that the Rev. Harold George Martin, in association of this group and president of the Interdenominational Evangelical Missionaries, also expects to purchase a tract of land on the mainland at Chippewa Bay for Athletic field and dormitory purposes.  This organization is composed of Baptist, Methodist and Evangelical denominations.
Rev. Harold Martin would name the castle Jordstadt Castle, his family name origin being Martin-Jordstadt. The official ownership would later be noted as Harold Martin Evangelistic Association, and Rev. Martin and his wife Marion would open Jordstadt Castle up for church services on Sundays for a number of years during their ownership. In 1986 they would put the property up for sale, asking $5,000,000.
Into the late 1980s and early 1990s, everybody from Michael Jackson to Donald Trump was rumored to be purchasing Dark Island. As time went on, the asking price went up… until it eventually went down and sold in 2002 for $1.7 Million.  A group of investors purchased the island under the name Dark Island Tours with plans to renovate the castle and began holding tours. At one point, the Island was listed for sale again for over $20 million, but there was no interest and it was taken off the market. Tours continue to this day, and the guides have mentioned it is again presently for sale (as of July 2023), although no listings could be found to substantiate this.
Below is a three-minute video exploring Singer Castle on Dark Island produced by Vladi Private Islands and posted on their YouTube account, which is worth exploring, too.
Dark Island and Singer Castle average around 25,000 visitors a year, at least pre-pandemic, and have hosted numerous weddings and murder-mystery parties over the years. It is currently available to rent "The Royal Suite," giving up to 6-8 people the experience of being the King and Queen of Singer Castle for one night.
Interesting Tidbit
In 1920, a film produced by Selznick Pictures and shot throughout the Thousand Islands, including what was referred to as Bourne Castle, was shown at Watertown's Olympic Theater. The silent film, "A Fool and his Money," was found to be enjoyable but a little disappointing, though it gave locals the opportunity to see the likes of Alexandria Bay, George Boldt's farm property on Wellesley Island, and what would become known as Singer Castle on the silver screen. When it was known as Jorstadt Castle, it appeared in the backdrop in a scene for the 1999 movie "The Skulls."  
Below: a short, under-three-minute tour of Singer Castle on Dark Island produced by WPBS several years ago and posted on their YouTube page.
More Interior Photos From Singer Castle