Enterprising Knapp Brothers Build Stone Mansion "Kilborne House" In Brownville
Believed to have been built around 1827, the stone mansion commonly referred to as the Kilborne House (also spelled Kilborn) at Bridge Street and E. Main St. in Brownville was erected by Tracy and his brother Thomas Knapp (also spelled Knap).  According to David F. Lane's Old Mansions of the North Country featuring the Kilborne House, published Dec. 5, 1942 in the Watertown Daily Times, Tracy Knapp was "one of the most enterprising of a number of Brownville industrialists" of his era.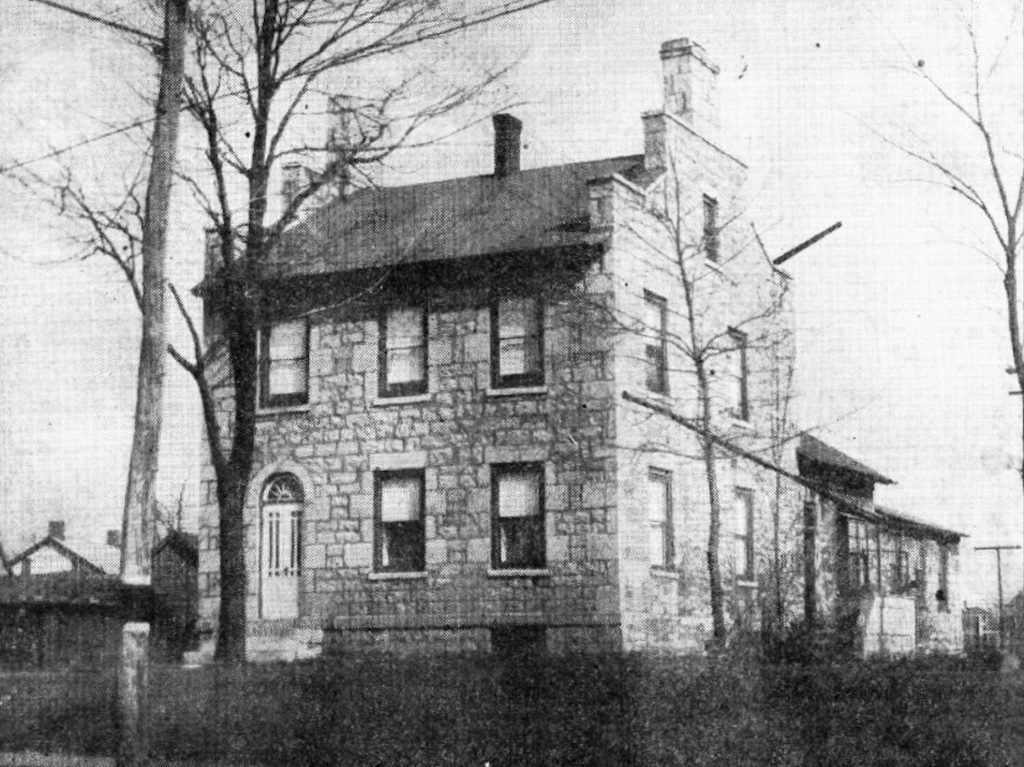 Upon settling in the Brownville area around 1826, Tracy Knapp purchased land from John Brown, brother to Major General Jacob Brown, and built the stone mansion  located about a block east of the Brownville Hotel which preceded its construction by several years.  When Brownville incorporated as a village in 1828, Tracy Knapp served as one of its first officers.
Tracy, along with Thomas, eventually went on to manufacture linseed oil while Tracy later became general manager of the Jefferson Lead company (Thomas was a manager) and built a grist mill and tannery before moving to Pittsburgh, Pa.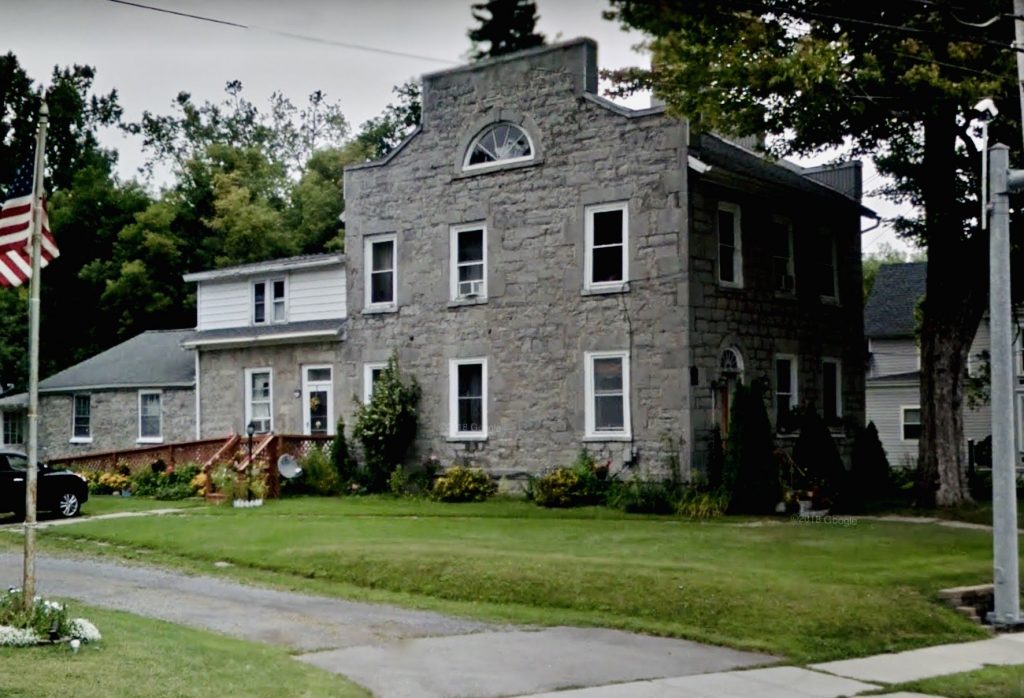 The as yet to be named Kilborne House passed to various people over the years according to the Watertown Daily Times in an article published June 7, 1928—
Upon Mrs. Knapp's death the property was sold to Zebina Gould.  At this time the home was occupied by Mr. Carleton, manager of the old cotton mill.  Later the property was transferred to James Averill.  In later years, it was acquired by Byron Cole who erected the large red barn which later was used by the paper mills for storage.

At the time of Mrs. Cole's death the property came into the possession of Jefferson Lawyer who moved into the village from what is known as old Hatch place.  In the spring of 1901 the property was acquired by the Kilborne family who moved from a farm to this village.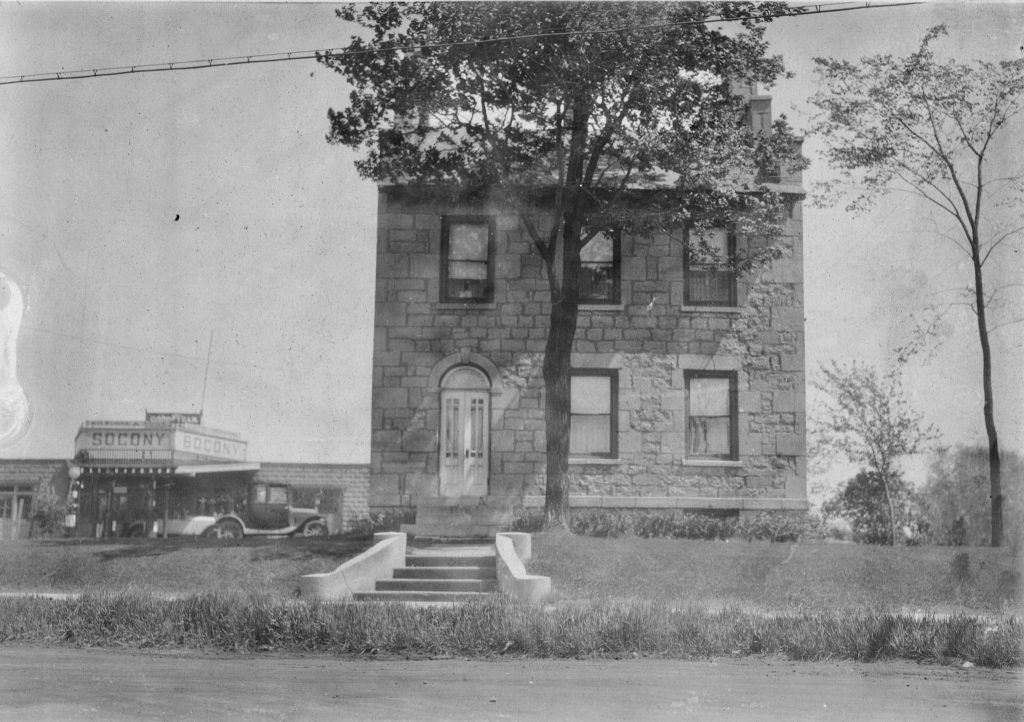 The barn that was previously erected was demolished in 1903 and later replaced with a concrete garage erected by Lawyer Kilborne, son of James A. and Etta L. Kilborne, and Adam Vogt, his brother-in-law.  Together, the duo's firm, Kilborne & Vogt, operated a garage and electrical shop which also was once a SOCONY service station. 
Etta Kilborne passed away in 1948, just one year after celebrating her 50th wedding anniversary with husband James who lived for another 10 years having passed away at the age of 90 in 1958.  A son, James "Allie," predeceased them in 1921 at the age of 17.  Lawyer lived into his mid-70s and passed in 1979.
The Kilborne's daughter, Gladys, married to Adam Vogt, lived at the Kilborne House for a number of years but she, too, passed only three years after her father in 1961. Mrs. Vogt was a Junior High School teacher in the General Brown school district.  Adam remarried within a matter of three months later to Margaret N. Furhman who once owned the Coffee Pot restaurant.  The couple resided in Glen Park, Margaret passing in 1976 and Adam in 1985.