Neil Hunt, Neighbor of Henry Heath, Purchases St. Elmo Island in 1884
St. Elmo Island in the Thousand Islands was first owned by Elisha Kemp back in 1823.  What it was named at that time is uncertain, but it would eventually be purchased by that dynamic-duo of Cornwall & Walton who gobbled up islands left and right in the 1850s.  Henry Heath, the pioneer brought to the area by George Pullman, would convince the duo to sell what was then named Rye Island to his Brooklyn neighbor, Nathaniel W. Hunt, in 1884.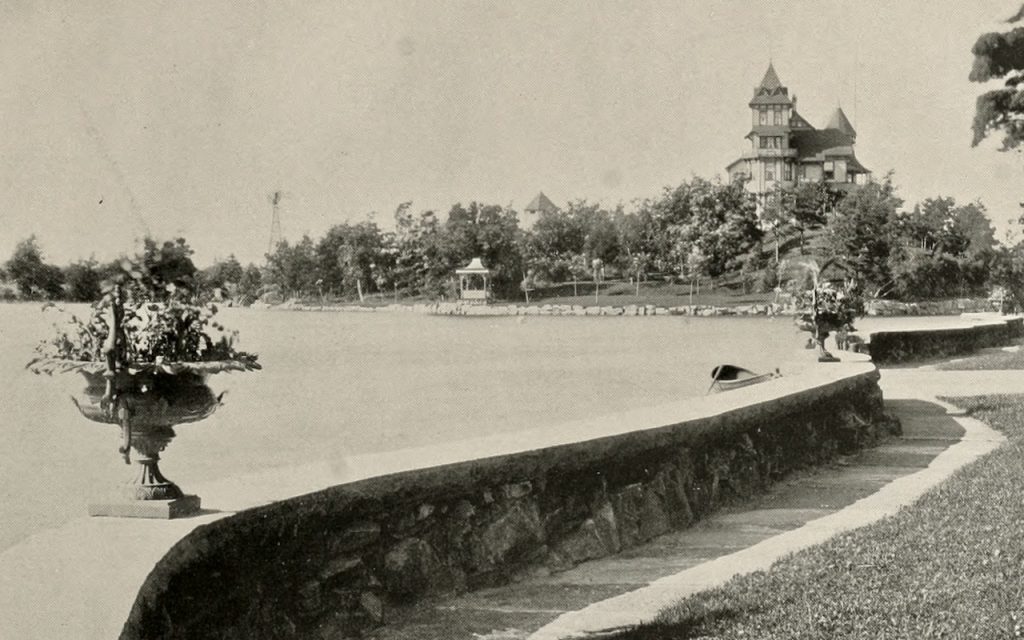 Over the course of the following year, Nathaniel W. Hunt would put his own stamp on the island as reported by the Watertown Daily Times in September of 1885–
(Nathaniel W. Hunt) who has since rechristened it "St. Elmo," and erected upon it a most elegant villa in the Swiss style of architecture, which attracts admiration of all visitors on the river.  For many years Mr. Heath has tried to purchase Friendly Island, in order to secure it for some friend who might wish a fine place in that vicinity.
Aptly-named Friendly Island, located adjacent to the newly-christened St. Elmo island, would go to Henry Heath's friend Edward W. Dewey who, in turn, would rename it Dewey Island.  Dewey, an employee of Browning & King Company, would persuade W. C. Browning to purchase property which resulted in the construction of Hopewell Hall.
Like many of the earliest island settlers, Nathaniel W. Hunt would pass away just after the turn of the century in 1903 at his home at 341 Washington Ave., Brooklyn, at the age of 85.  His widow, Emma Isabella Stoddart Hunt, would inherit St. Elmo, but it would be used, and later inherited, by their only child Louis Thomas Hunt as Emma would herself pass away in 1907.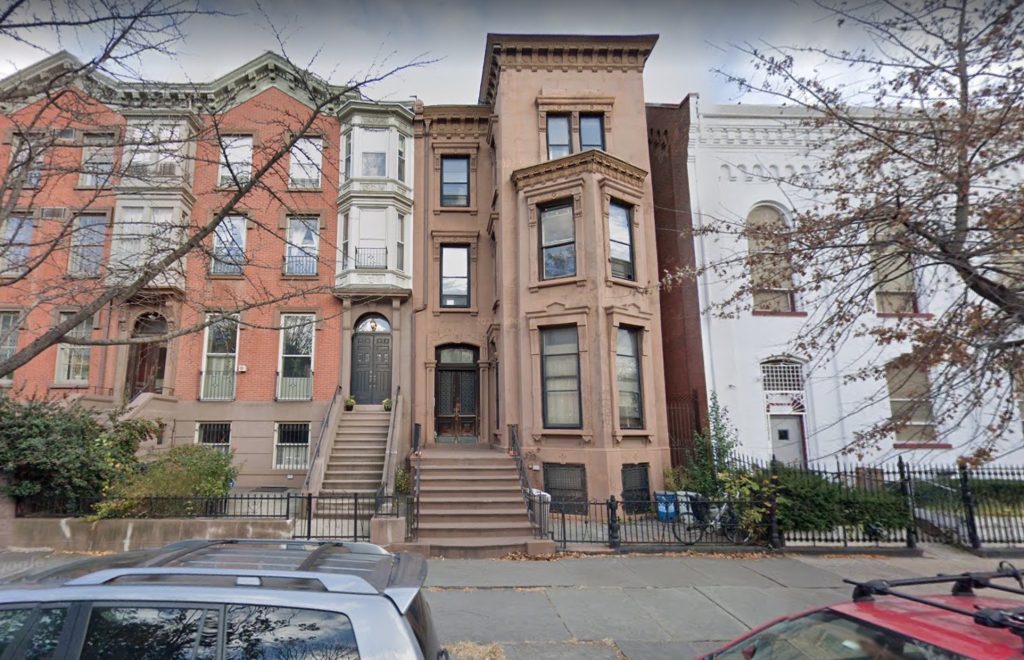 At the time of his mother's passing, Louis was twenty-seven years young with seemingly his entire life in front of him and was known to bring many friends to the St. Elmo where he had improvements made to the villa including a new roof and addition in 1912.
The following year, in August, the green house located there would make the local news for having grown a tomato plant said to have been seven and a half feet long with eighth limbs with a total of 125 tomatoes on them.  The St. Elmo gardener had only planted it in late April.
Alas, Louis would pass away at the age of 35 after an extended illness in 1916.  His widow, Mrs. Louis T. Hunt, would continue to use St. Elmo as a summer home until selling it to Syracuse car dealer Stephen K. Bresee who intended to make extensive improvements upon the property – the key word being "intended."
The very next year, Mr. Bresee would sell St. Elmo to Dr. Eugene Retsback (or possibly Ritzbach), a very well known Brooklyn surgeon, for an undisclosed amount though the property was believed to have been worth $100,000 having, at that point in time, 25 rooms, two boathouses and two docks.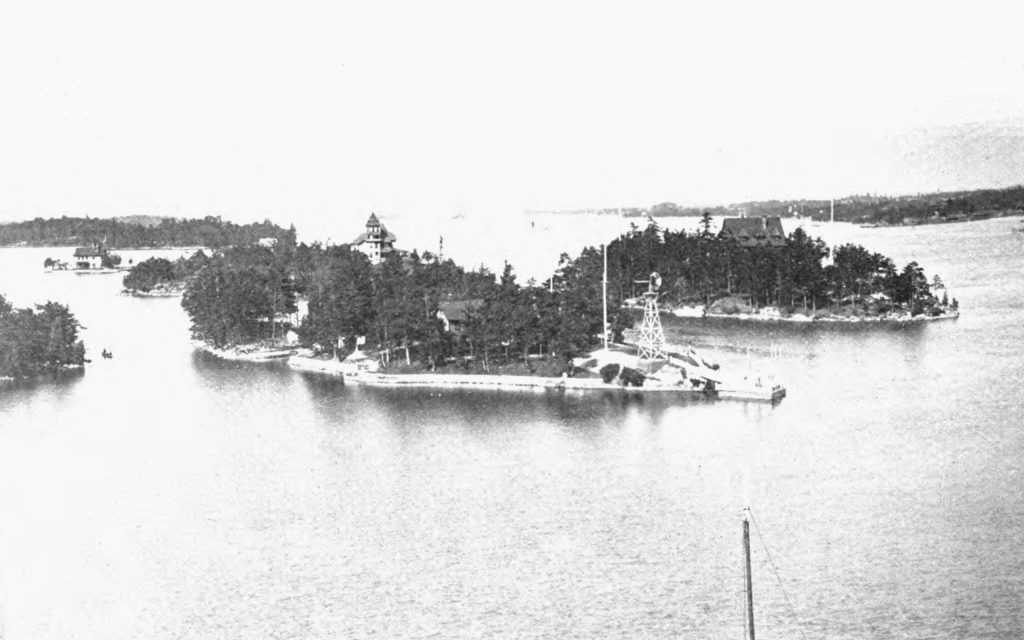 Dr. Retsback's ownership would last only eight years having relinquished St. Elmo by default of the mortgage and the property returned to the Bresee family in 1937.  With Stephen having passed away the previous year, the property would be handled by his son Harold, who would frequent the island less due to his involvement in WWII.  Harold would sell it in 1946 to Charles Ruderman of Gouverneur who, at the time, also owned Dewey/Friendly Island – though the Dewey cottage would be destroyed in a fire the following year.
In 1947, Charles Ruderman and his wife would entertain 167 children from the St. Lawrence County orphan homes in Ogdensburg.  Hot dogs, oranges, apples and soft drinks were served by the hosts.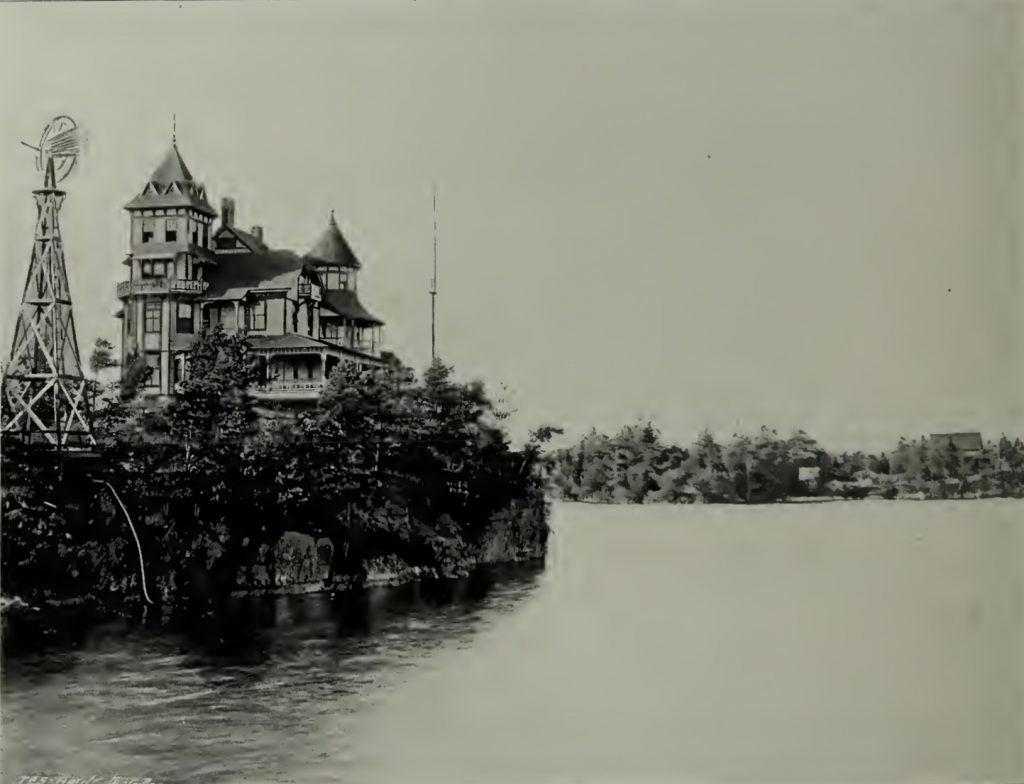 In 1952, and the second time in a five year period, Charles Ruderman would lose a historic cottage to fire.  The June 16, 1952 Watertown Daily Times reported—
$60,000 Fire Levels C. I. Ruderman Home On St. Elmo Island

A once luxurious summer home in the Thousand Islands section of the St. Lawrence river is a heap of burned-out rubble today, following a fire which destroyed it within an hour.

Owned by Charles Ruderman of Gouverneur, the three-story wooden structure on St. Elmo island burned to the ground early yesterday afternoon, while the owner and his family were out cruising on the river.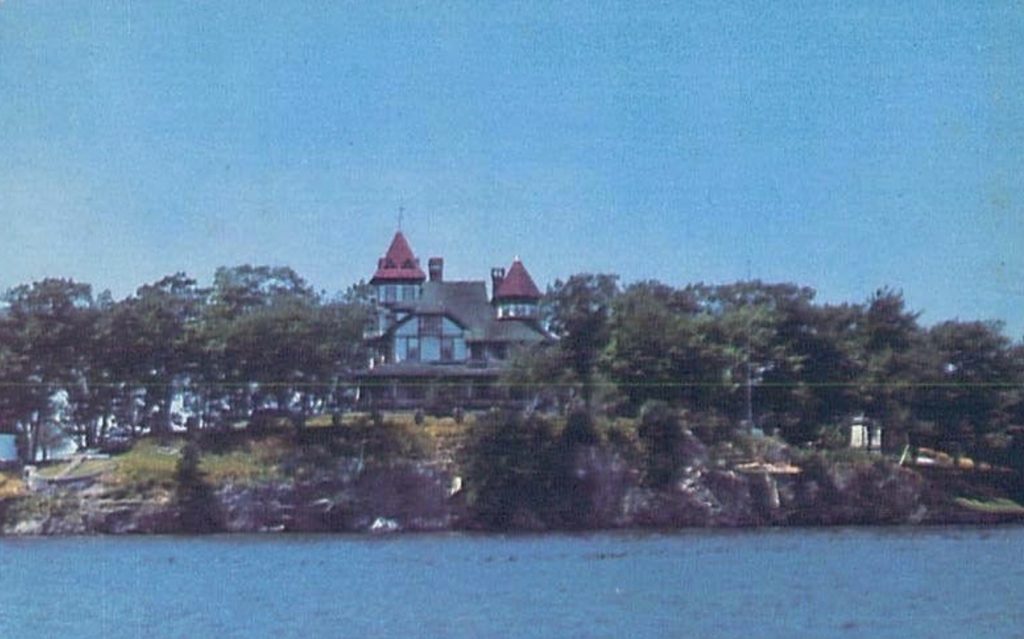 Damage was estimated at a minimum $60,000.  The owner said today that "not very much insurance" was carried on it.  A large amount of clothing and personal belongings were also lost.
Three boatloads of firemen, with portable auxiliary pumpers, got to the island shortly after the fire broke out at 1:15.  The intense heat and thick smoke prevented them from getting close to the building, Mr. Marceau said, and low water pressure also hampered their efforts.  By 2:20 the building had been destroyed.

Firemen poured water on a boathouse, about 100 feet from the residence, and it was not damaged.  A greenhouse, another boathouse and several small outbuildings were untouched.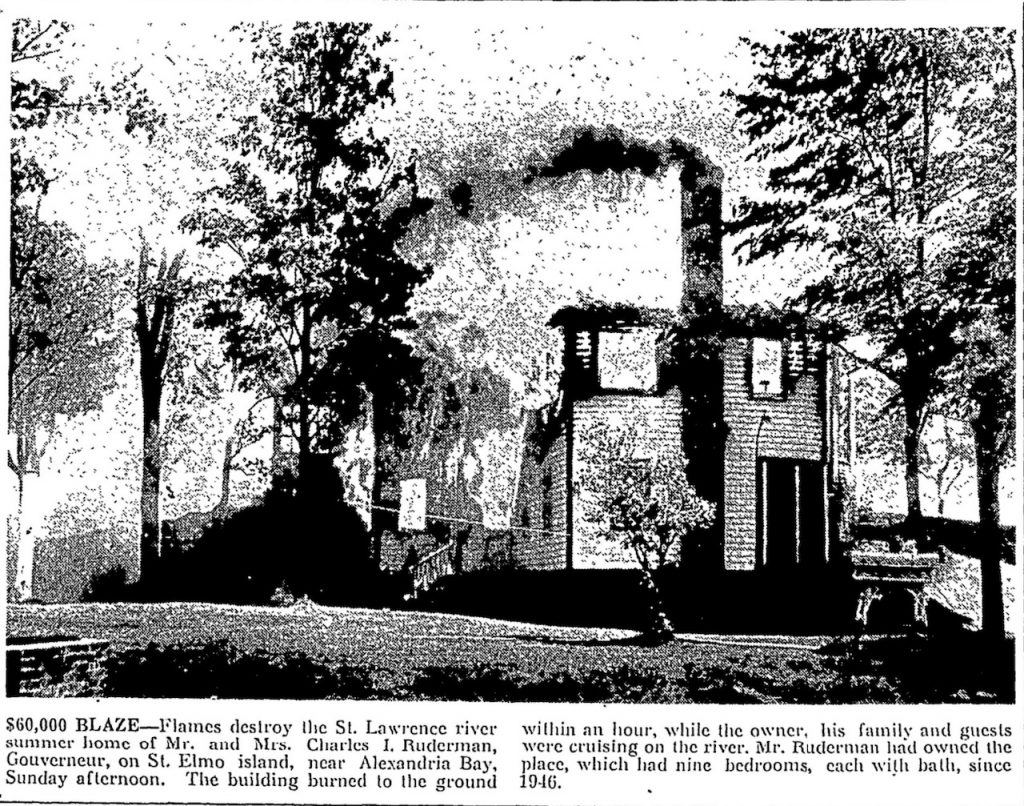 At the time of the fire, the villa was reported to have had nine bedrooms, each with its own bathroom, a large living room, dining room, kitchen and playroom.   
At some time prior to 1964, Allyn M. Wright, president of the Binghamton Container Company, manufacturers of corrugated boxes, purchased St. Elmo island from Mr. Ruderman and constructed a modern A-frame cottage on the site.  The history after this point wasn't very well documented in the local press, leaving a long stretch of more than several decades having gone with little to no information.  
In 2016, Mary M. Farley and Patti A. Farley, Gouverneur, sold the property to St. Elmo Island Inc., c/o Vladi Private Islands Ltd., Halifax, Nova Scotia, Canada, for $1,250,000.  Vladi Private Islands, according to its website, sells and rents islands worldwide including several of the 1000 Islands including Singer Castle on Dark Island, Casa Blanca on Cherry Island and Belle Island.  
Below is a short video Vladi Private Islands posted on YouTube for St. Elmo Island.