Shadow Lawn, the "White House by the Sea"
John A. McCall, President of the New York Life Insurance Company, would have the mammoth 52-room mansion known as the original Shadow Lawn constructed in the early 1900s.  Located in West Long Branch, New Jersey, which neighbors Elberon, home to the other "lawn" in the area, George Pullman's Fairlawn, Shadow Lawn would be referred to as the "White House by the sea" before its completion in August of 1903.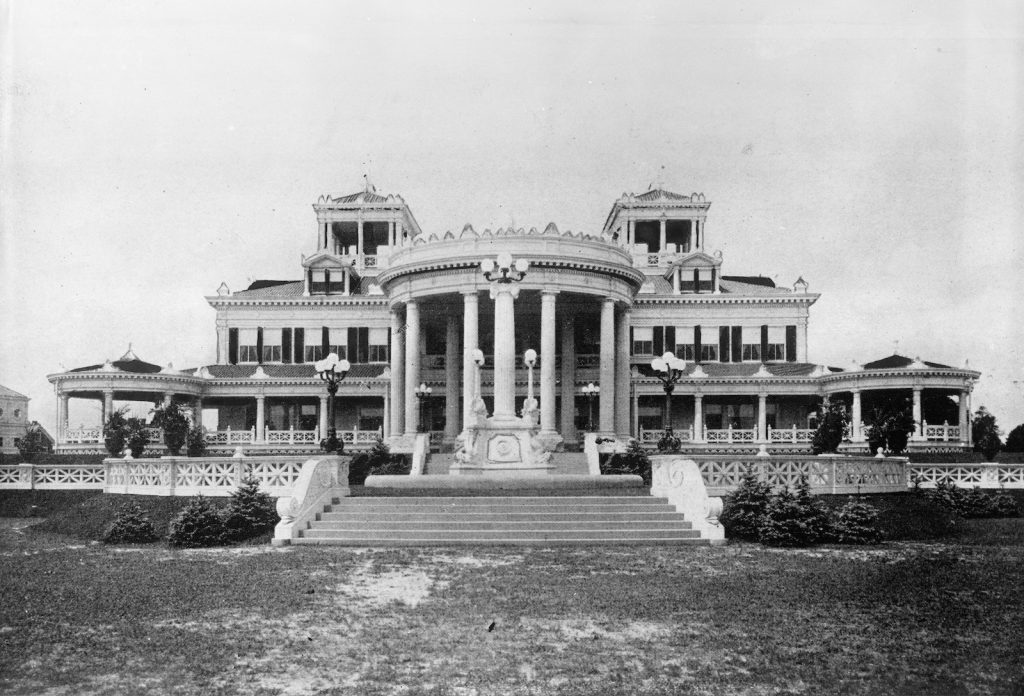 The New York Daily Tribune wrote on July 5th of that year–
President Roosevelt is to visit Long Branch next month.  He will be the guest of John A. McCall, at Shadow Lawn, which is nearing completion.  Henry Edward Cregier says that Mr. McCall's country seat will be completed by the middle of August.  The exact date of the President's visit is not known, but it is bleieved to be about August 15.  He will address a Methodist gathering at Ocean Grove and afterward be driven to Shadow Lawn.

Shadow Lawn is called the "White House by the sea" by many.  In some respects it resembles the executive mansion at Washington, only on a more magnificent scale.  The driveway in Cedar-ave gives a visitor a glimpse of its beauty and a resemblance to the White House grounds in Washington.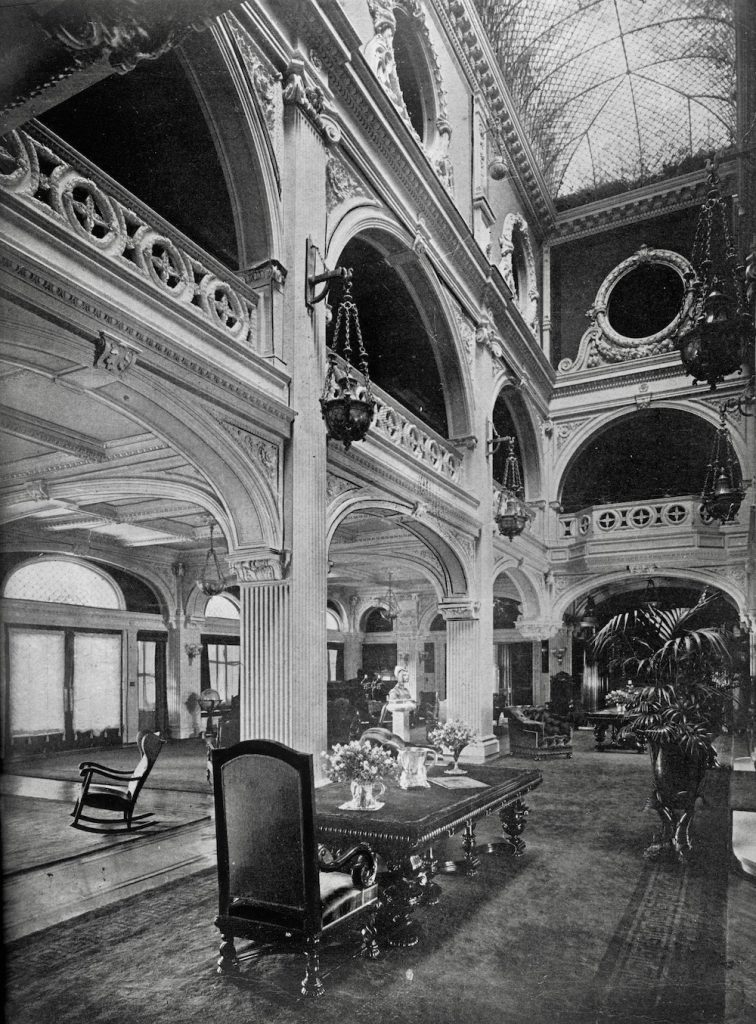 The mansion would be completed in August, as planned, but McCall would not make use of Shadow Lawn as a residence that summer though he planned to spend considerable time there during the winter as it was fitted with heating throughout.  
As it were, Mr. McCall would have very little time to enjoy Shadow Lawn as he would pass away in early 1906 from cirrhosis of the liver.   The New York Daily Tribune would later report of the insurance scandal and investigation involving McCall, "resulting in the tragic death many believe was from a broken heart."  
Two months prior to his death, McCall would sell the property to Myron H. Oppenheim (who would later change his last name to Osborne).  Shortly thereafter, "a syndicate of well known men has made overtures to purchase" Shadow Lawn, valued at an estimated $1,000,000, from Oppenheim for use as a club.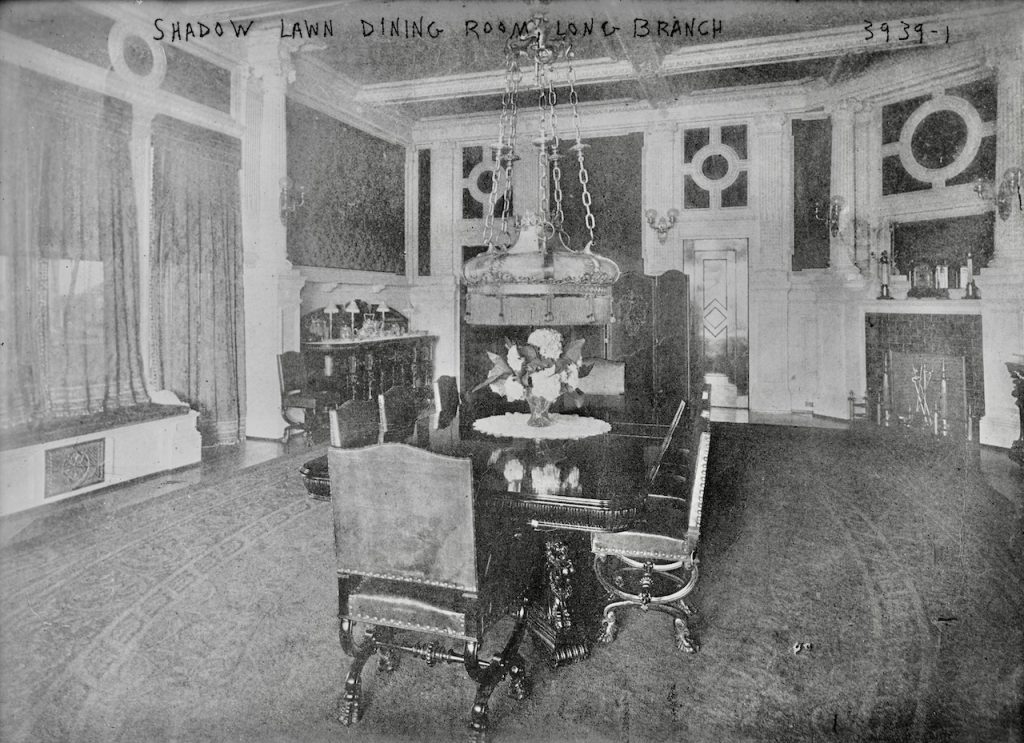 A week later, the Buffalo News would report the property to be purchased by a committee including P Sandford Ross, Government contractor; Uzal H. McCarter, president of the Fidelity Trust Company of Neward; Myron H. Oppenheim, E. F. C. Young, president of the First National Bank, and S. R. Guggenheim, of the American Smelting and Refining Company.  
The committee proposed to erect 20 bungalows on the land to rent annually, but the plans were dashed when enough members couldn't be gathered.  It would be purchased by Abraham White who would name it "White Park," but he would eventually sell it two years later back to Oppenheim and it was briefly referred to as the Brook Lawn Country Club and be incorporated in New Jersey.  
Alas, that arrangement didn't work, either, and the following year (1909 for those keeping track) it was once again sold, this time to Joseph B. Greenhunt.  
What happened next is best explained by Monmouth County Historian Randall Gabrielan this short video from Monmouth University:  
On September 2, 1916, President Woodrow Wilson would give his renomination acceptance speech at what had become officially known as the Summer White House at Shadow Lane.  The Watertown Daily Times printed of the events–
Long Branch, N. J., Sept. 2–President Wilson formally accepted his renomination here this afternoon with an address recounting the legislative record of the Democratic party, a vigorous defense of his Mexican policy, his dealings with the European belligerents and an outline of his view of America's obligations for the future.

With the members of the notification committee headed by Senator James grouped about him at Shadow Lawn, the summer White House, the president declared the Republican party was "just the party that cannot meet the new conditions of a new age," and that the day of the Little Americanism when "methods of 'protection' and industrial nursing were the chief study of our provincial statesmen" was past and gone.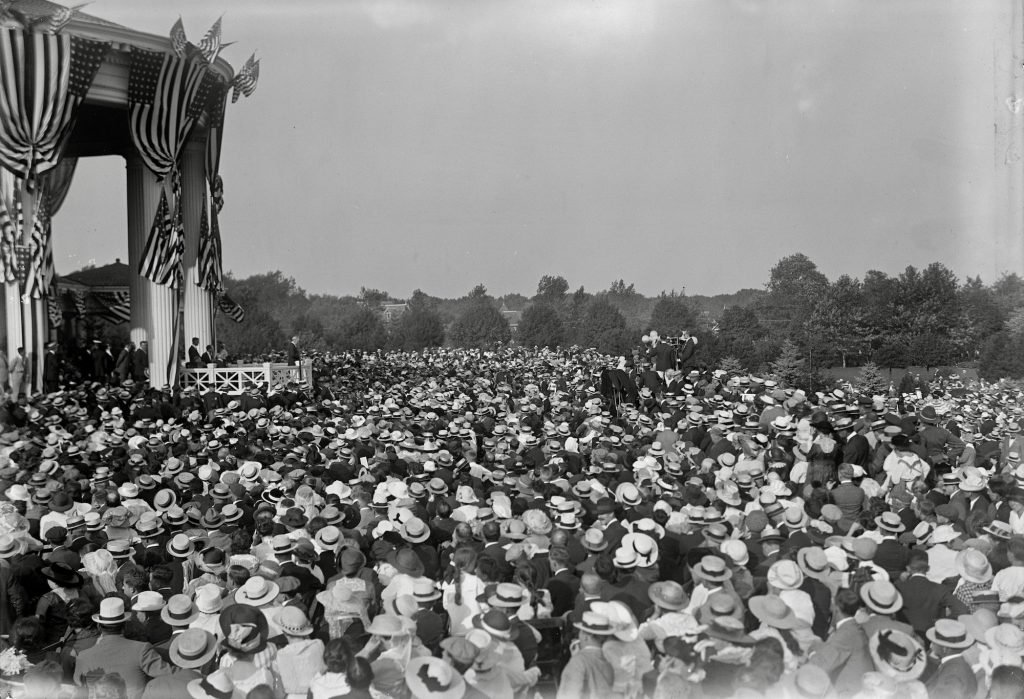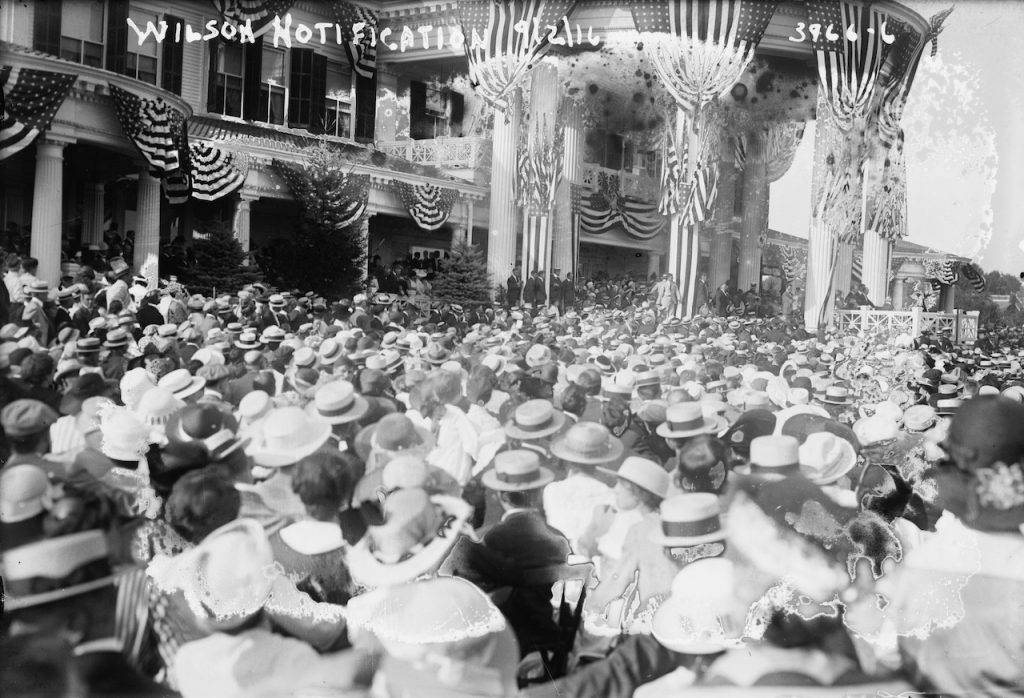 President Wilson would go on to win the election against Republican and former New York Governor and Supreme Court Justice and later Secretary of State Charles Evans Hughes by a slim margin, Hughes winning the electoral votes mainly in the northeast and upper mid-west.  The presidency was actually conceded to Hughes on election night, but by morning, California had swung to Wilson which gave him the re-election victory.
Two years later and after the death of Greenhunt, F. W. Woolworth President Hubert Templeton Parson would purchase Shadow Lawn for a reported $800,000.  During his ownership, the acreage would nearly double from 65 to 108 acres with nearly half of it set aside for farming.
Shadow Lawn would be destroyed in a fire in January of 1927.  The loss was estimated at $1,250,000 and the flames were reportedly seen for 20 miles.  Parson would set about building Shadow Lawn anew, resulting in a 100+ room mansion that was one of the largest built before the Great Depression at a cost reportedly of $10,000,000.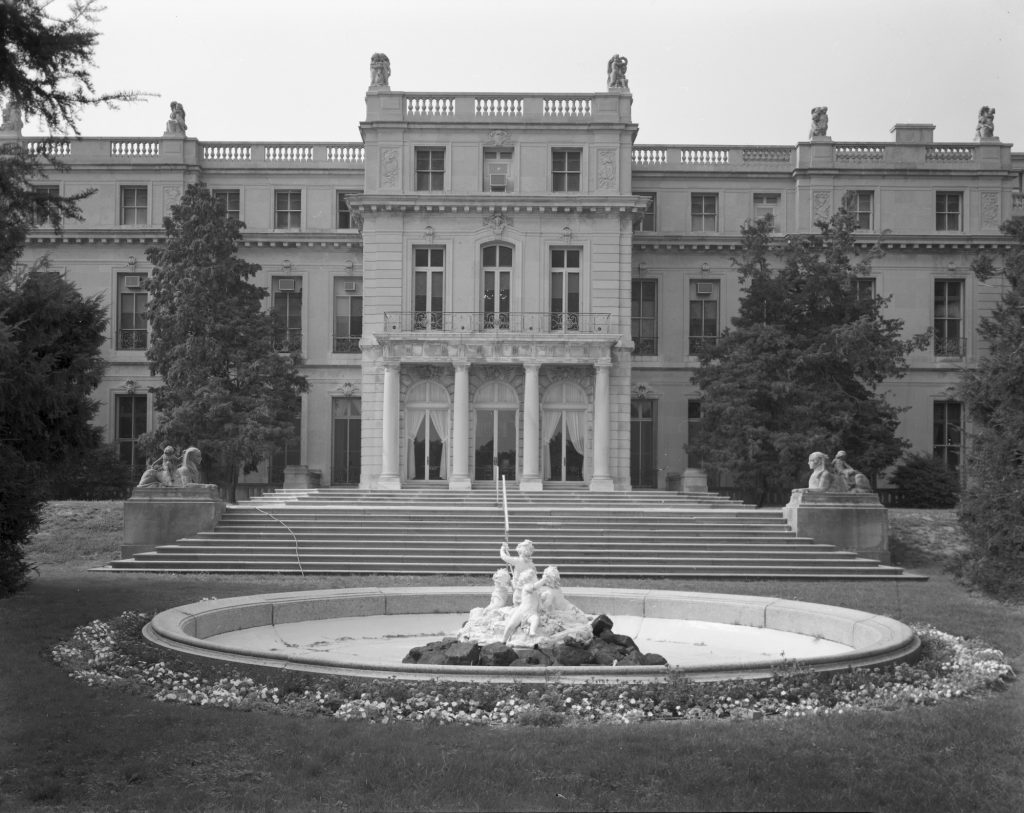 The modern Shadow Lawn would become part of Monmouth University in 1956 and subsequently renamed Woodrow Wilson Hall and listed on the National Register of Historic Places in 1978.  In 2020, cultural changes, particularly with regards to historical figures and landmarks honoring them, resulting in Monmouth University reverting its name back to Shadow Lawn.