The Alpine Village Inn, 3003 Paradise Rd
The Alpine Village Inn's journey began back in 1950 in its original Downtown Las Vegas location.  Until its final incarnation, opening in 1970 at 3003 Paradise Rd., it would make a number of stops as show in the clip below.
The establishment was Bavarian-themed, with a more formal 250-seat dining room upstairs and the "Rathskeller" located downstairs where more traditional Bavarian-style singing and stein-raising took place.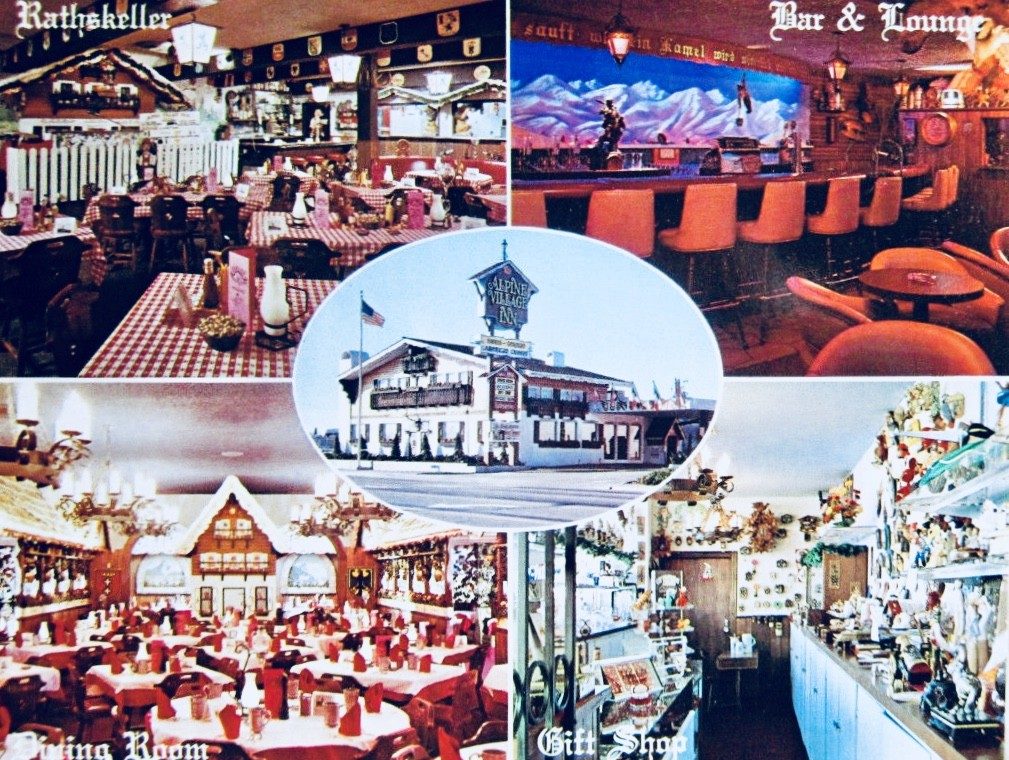 Ultimately, the Alpine Village would close for good in 1997 after majority shareholder Lou Wiener passed away and the estate decided to close rather than invest in renovations.
Looking for an excellent resource for the Alpine Village Inn?  Click here.
Looking for more Las Vegas locations and events?  Click here.