Mrs. George Pullman Mansion in Washington, D.C., Becomes Russian Embassy then Russian Ambassador Residence
The history of what would be known as the Mrs. George Pullman Mansion erected in 1910 in Washington, D. C., really begins in 1896 with the marriage of eldest daughter Florence to a Chicago lawyer with political ambitions, Frank Orren Lowden.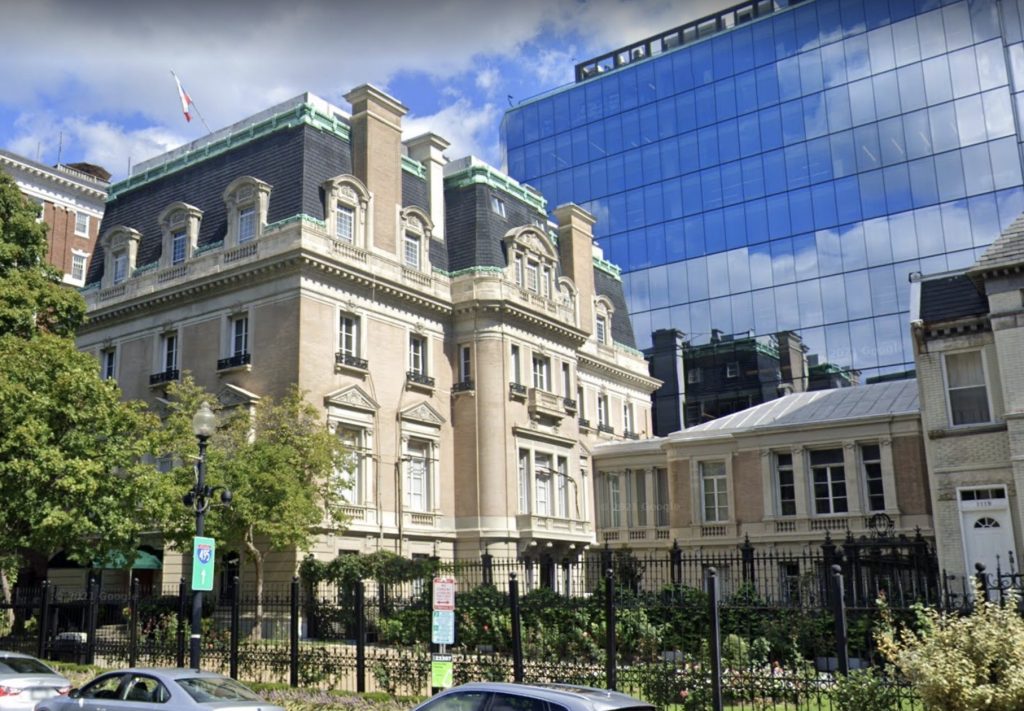 Coming from one of the wealthiest families in the United States, Florence would have no shortage of suitors, if they could pass mustard with George Pullman first.  Few would be given the opportunity because standing in front of George was Florence, herself, rejecting all until meeting Lowden while on a trip to Europe.  
After a year of courtship, George would consent and Florence and Frank would be married at the Pullman's Prairie Avenue mansion.  As the epicenter for Chicago high-and-social-life, Mrs. Pullman's daughter and son-in-law would  have 200 guests in attendance during the ceremony at the Pullman Mansion with a figure reportedly four times as many arriving for the reception held throughout the premises.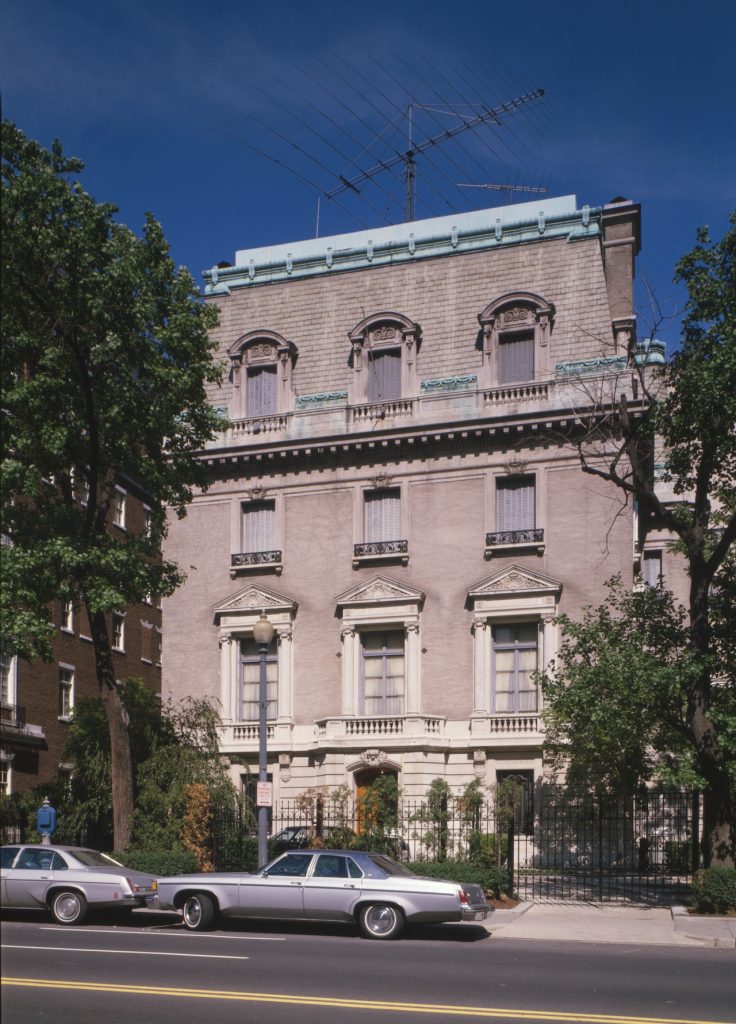 At the time, Mr. Lowden had been practicing law, but within two years he would be professor of law at Northwestern University.  The following year, Lowden would decline the assistant postmaster-generalship offered by President McKinnley whom he politically supported.
That same year, 1900, Lowden would serve as a delegate to the Republican National Convention, doing so again in 1904 when he also became a member of the Republican National Committee which he would serve through until 1912. As it's often said, "Membership has its privileges," to which Lowden would also find himself a member of the Executive Committee from 1904 – 1908; elected as U.S. Representative from Illinois in 1906 which he served through until 1911.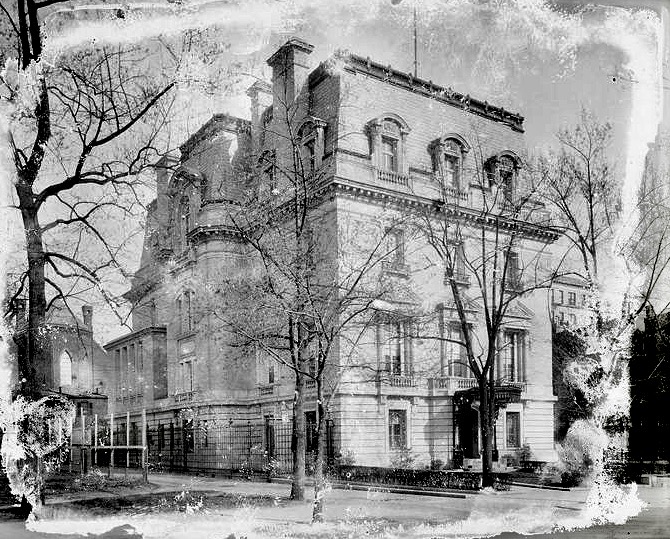 It was during these years, beginning in 1906, that the Lowden family, now with three children, would reside in Washington D.C.  In 1909, mother-in-law Harriet Pullman, with George now deceased over a decade at that point, would see to it that the family would have a fitting place to live in what has been most commonly referred to as the Mrs. George Pullman Mansion.
Harriet would purchase a lot at 1125 16th Street NW, the pinnacle of Lowden's political ambitions within walking distance in the name of the White House.  Being a Pullman, no ordinary architect would do; if the White House was the goal, then Mrs. Pullman would hire someone best known as the architect of the White House.  Well, at least its West Wing and Oval Office.  Fellow Chicago native Nathan C. Wyeth would be commissioned to design the Mrs. George Pullman Mansion.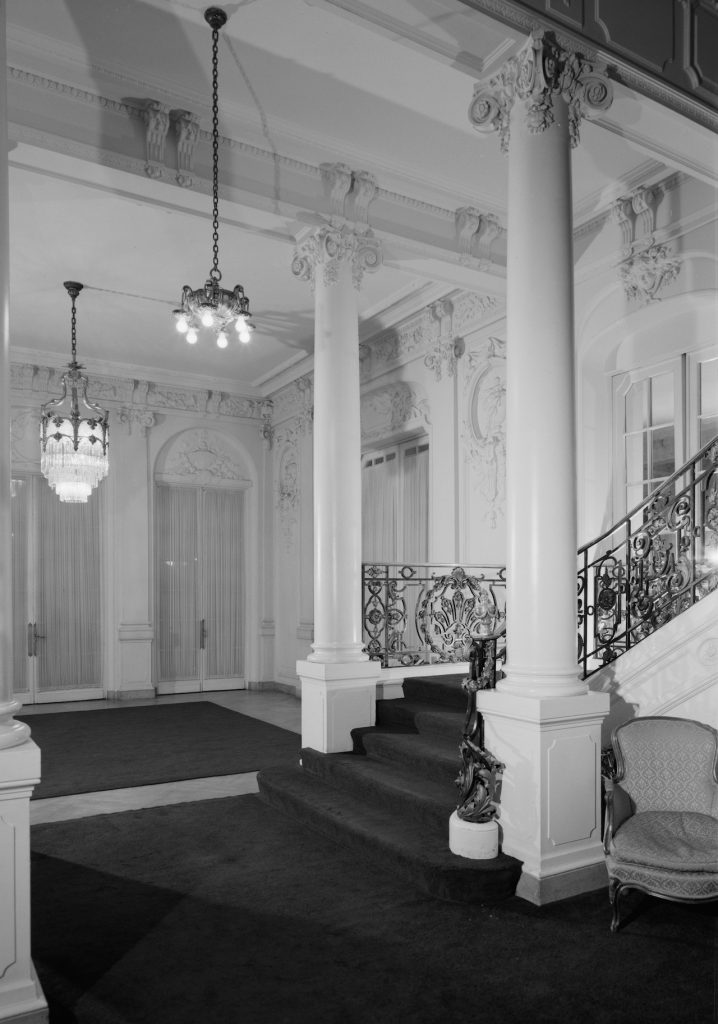 Costing a total of $350,000 to construct, the mansion would boast 64 rooms – enough to house the entirety of the Pullman family tree, butlers, housemaids and probably a room each for any pets.  Completed in 1910, conflicting sources have either Lowden never having occupied it, or only for his last year as a Representative in 1911.  
Unfortunately, for Lowden it would be as close to the White House as he would get.  He declined to run again in 1911 and, by all accounts, most likely returned to the family farm, Sinnissippi, in Illinois for several years prior to being elected Governor of Illinois in 1916, serving from 1917 – 1921.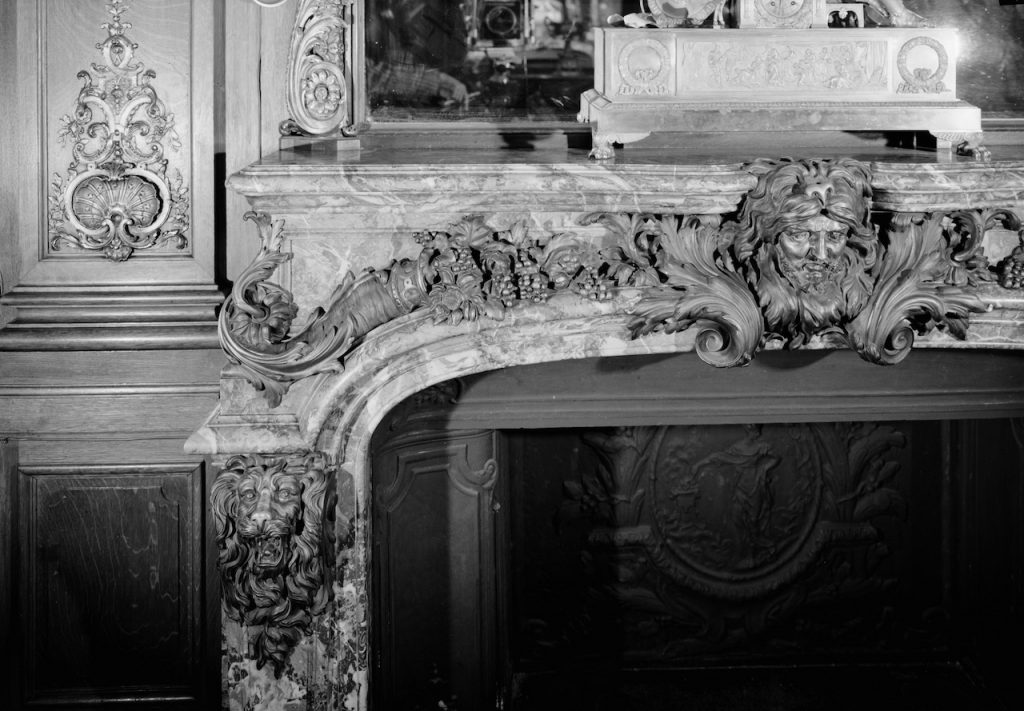 Mrs. Pullman would never live in the D.C. mansion, splitting her time between the mansion in Chicago, the summer home Fairlawn on the New Jersey Coast and Pasadena in Southern California where she had a suite at the Raymond Hotel (where she would pass away in 1921.)  The mansion in D.C. would subsequently be sold with  its furnishings in 1913, only to be sold a few months later again and becoming the Embassy of Russia which it had served as (along with the Soviet Union) until 1994.
During the last year of Governor, Lowden would run for President but lose the nomination to Warren G. Harding who would go on to serve as President but pass away his third year in office.  In 1924, Lowden would be nominated for Vice President, but decline.  1928 would be his last bid for the Presidency, but he would lose to Herbert Hoover.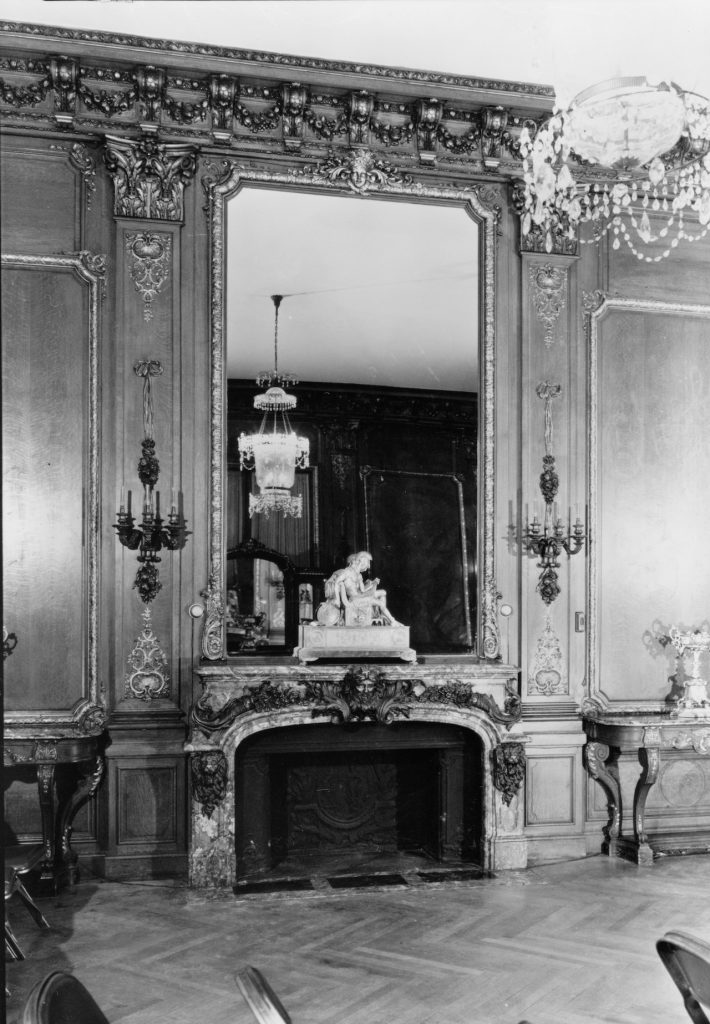 Frank Lowden would remain involved and influential in politics for the rest of his, retiring to Arizona after the death of Florence in 1937.  The family would make the yearly pilgrimage to the Thousand Islands and the Pullman Family's Castle Rest, a ritual dating back to its erection in 1887 and one that Lowden carried on right up through the last summer season before his death in 1943 at the age of 82.
The Mrs. George Pullman Mansion and Russian Embassy would be added to the National Register of Historic Places in 1978 and is part of the Sixteenth Street Historic District.