Immaculate Heart Academy (IHA) On West Main Street, Watertown, N.Y.
By its opening in 1884, Immaculate Heart Academy was the fruition of a local group's efforts in the order of Sisters of St. Joseph.  As detailed in The Watertown Daily Times article, dated January 8, 1885—
Four years ago, a small community of this order opened a parochial school in Watertown, which has been well attended, and, where the children of the poor are carefully trained.  On year go the academy was completed, and at present it offers many and great advantages for the education of girls, either as boarders or day pupils.  As to the system of government, kindness and firmness is the rule.
The Academy, according to an article in the August 31st edition of the Watertown Herald in 1895, the Academy began in 1882 but was closed until 1895 until the school had enough Sisters to hold the necessary classes for a proper education.
By 1903, the school had greatly expanded as detailed by a September 12th article in the Herald stating–
The buildings, which have been increased to five times their former capacity, are surrounded with beautiful effects in landscape gardening.  Flowers of the most beautiful designs have been arranged in beds and bloom with the finest blossoms.  Before the main entrance is a beautiful statue of the patron of the school on a high pedestal.  Back of the school are recreation grounds, tennis courts and spaces for different amusements.  The whole is finely shaded with great trees.  A low wall surrounds the property.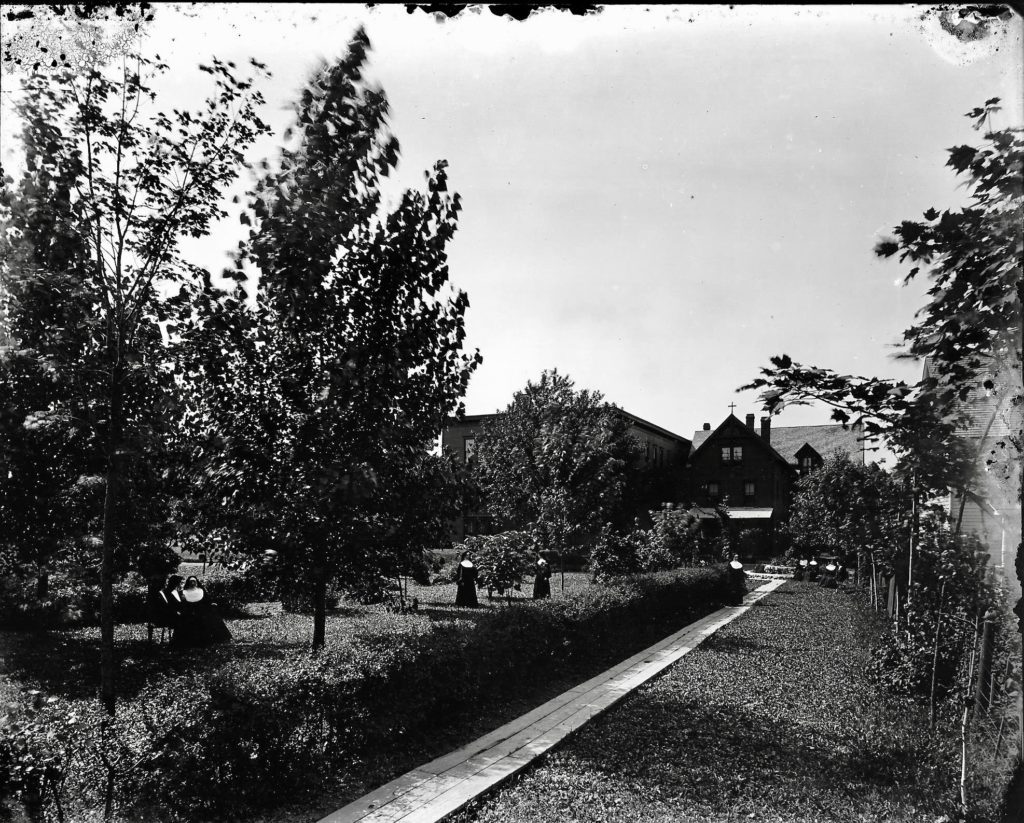 Like the city's public schools, particularly on the North Side like nearby Cooper Street School, IHA would continue to experience growth to the point further expansion would become necessary. In 1923 a new addition was constructed and ready for classes.  Unfortunately, growing pains would continue to persist into the 1950's.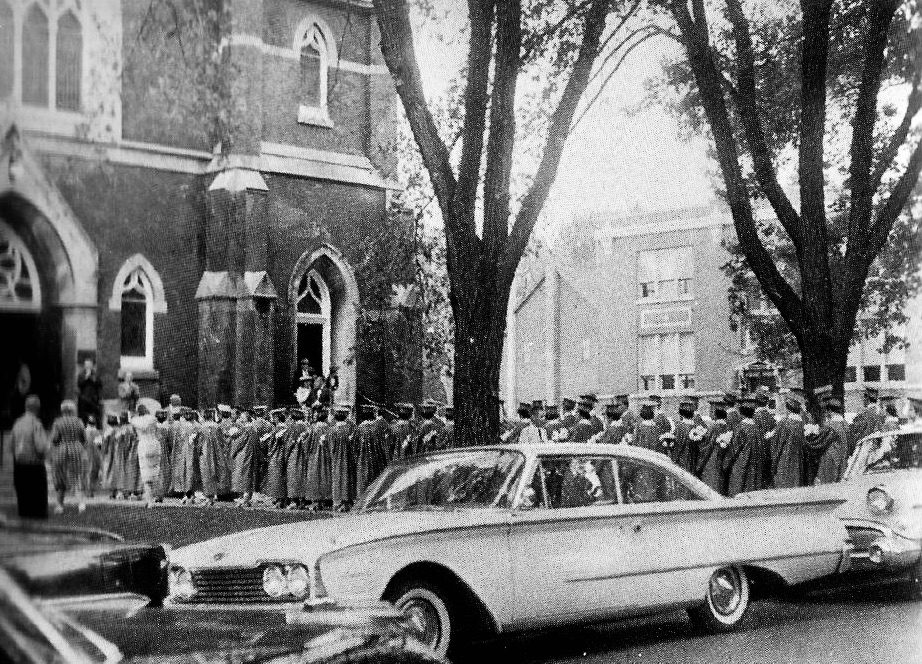 In 1964, after a financial campaign throughout the city's four parishes, ground-breaking began on outer Ives Street.  Once completed, the new school would be anointed Immaculate Heart Central and has remained at the location ever since.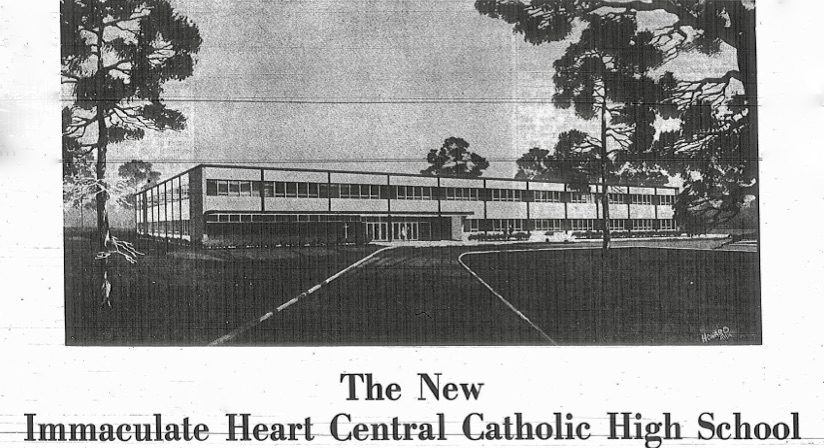 Today, the Curtis Apartments occupy the grounds where Immaculate Heart Academy once stood on 336 West Main Street, a short walk from the old Court Street Bridge.