1106 Coffeen Street – Homestead For The Fisk And Later Barker Family
Halfway up the westerly Coffeen Street hill, on the corner of N. Hycliff Drive, was 1106 Coffeen Street, home to the Ira E. and Rosamund Fisk Family.  Prior to settling there, the Fisks migrated throughout Northern New York and Canada.
Their first child, Walter, was born in Kingston, Ontario, in 1889.  Melville (Micky/Melvin) and James followed in 1891 and 1893, respectively, both born in Ogdensburg, N.Y.  Charles was born in 1897 in Canada, but died a year later in Ogdensburg.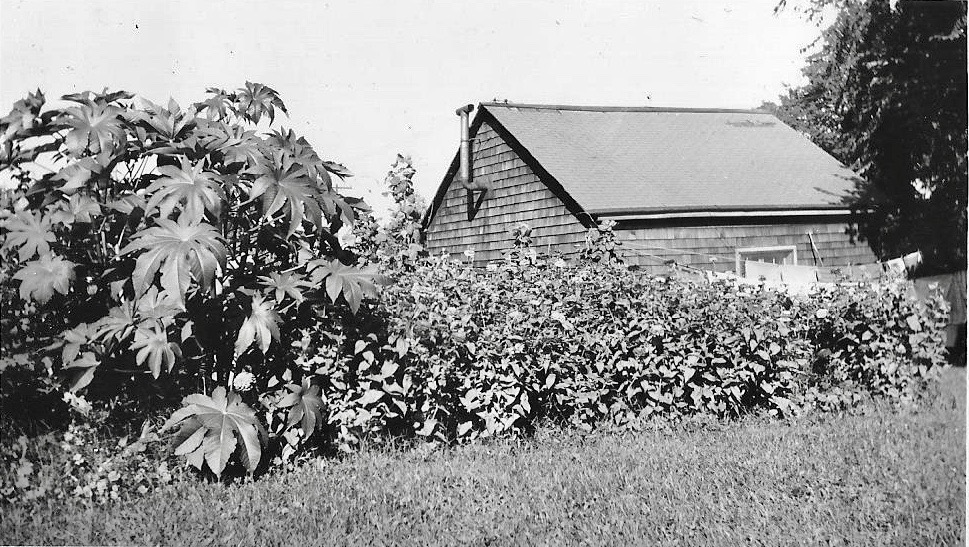 Stannage (Stan) was born in Quebec, in 1899.  Mary, Raymond and Theodore were all born in Watertown, N.Y., in 1902, 1904, and 1905, respectively.  Theodore would die in infancy the same year.
Both Stan and Micky lived at the 1106 address with their parents off and on for periods of time over the years.  Micky served in WWI and a letter he wrote to his mother upon arriving in France in December of 1917 was published in the Watertown Daily Times.
Dear Mother,

We are now at your new camp and being in charge of our quarters today thought it would be a good chance to write.  Today is the 31st of November and I suppose at home it is colder than blazes.  Here, where we are, they have a garden truck in yet, and the trees are all green.

You ought to see the farms they have here.  They don't use any fences, I mean wood or wire, they are brush fences and dirt.  I guess they keep them trimmed down and use the trimmings for fire  wood.  They use every inch of ground, they have.  U have also seen there or four teams of oxen and most of the wagons are big, two wheel affairs.

Our company has started to work already.  We have had only one-half day's drilling since we landed.  I haven't started in myself yet.  The first day they went out I was on guard and the second day I was sick.  Tomorrow is Sunday, so I probably will not get a taste of it before Monday.  From what I hear it is pick and shovel work, a good exercise.

I haven't done anything for about three weeks now, so I guess it is very liable to tell on me for two or three days.  Top has been with them and he says it isn't very bad.  Irving Topping, Richard Perry, Bert and myself are all together yet, and there are quite a few boys from home and around there, here.  The second day we were at Camp here I met a fellow from Watertown that was drafted with us, but in some way or another, he beat us over.  His name is George M. Pennock of 916 Superior Street.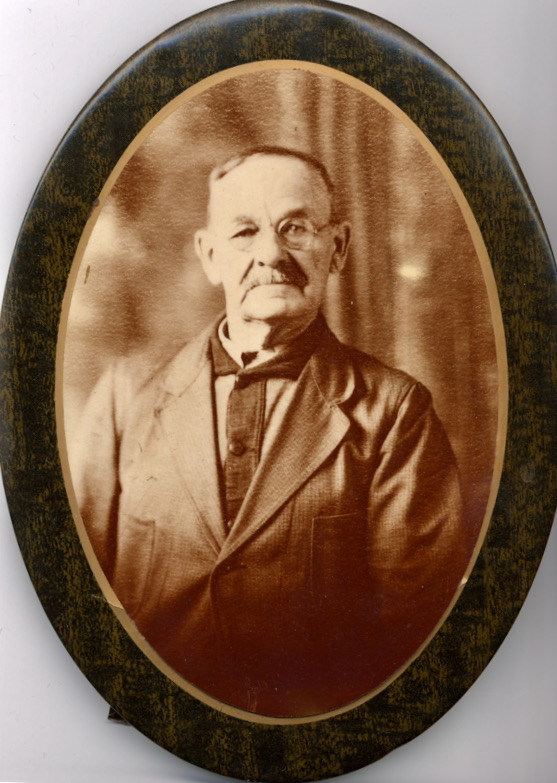 Everybody here is feeling good and from all appearances like it.  We have the YMCA here just like they are in camp at home.  Last night I went over and saw four reels of movies and they were good.  The boys have a base ball team organized already and won their first game Thanksgiving day.  I suppose home football is all the go now.

How is everybody there?  I suppose when you get this letter everybody that is, all the boys that were in the draft will be gone.  Has Stan joined the navy yet?  The last time I heard from him he said was going to.  And Grant I suppose will soon be in.

(the rest of the letter is illegible.)
Mickey's mother, Rose, would pass away in 1918 at their 1106 Coffeen street residence at the age of 54 in August of 1918, less than a year after receiving his letter.  She would not see her son again before passing away.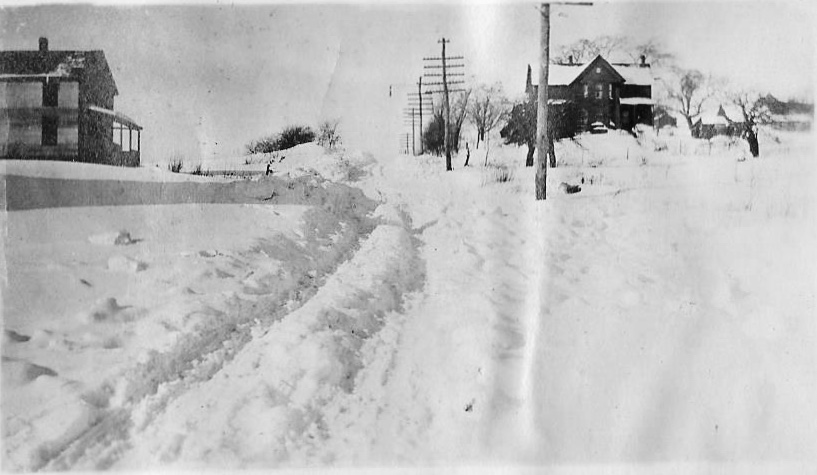 Mary Fisk would marry Mark W. Barker, one of several sons to prominent Cape Vincent farmer Ephraim Barker, in 1929 and give birth to their first child, a son, Mark W. Barker, Jr.  A second son, Robert, followed in 1935.  They were affectionately referred to as "Billy and Bobby" and attended the nearby Boon Street School in "The Flats."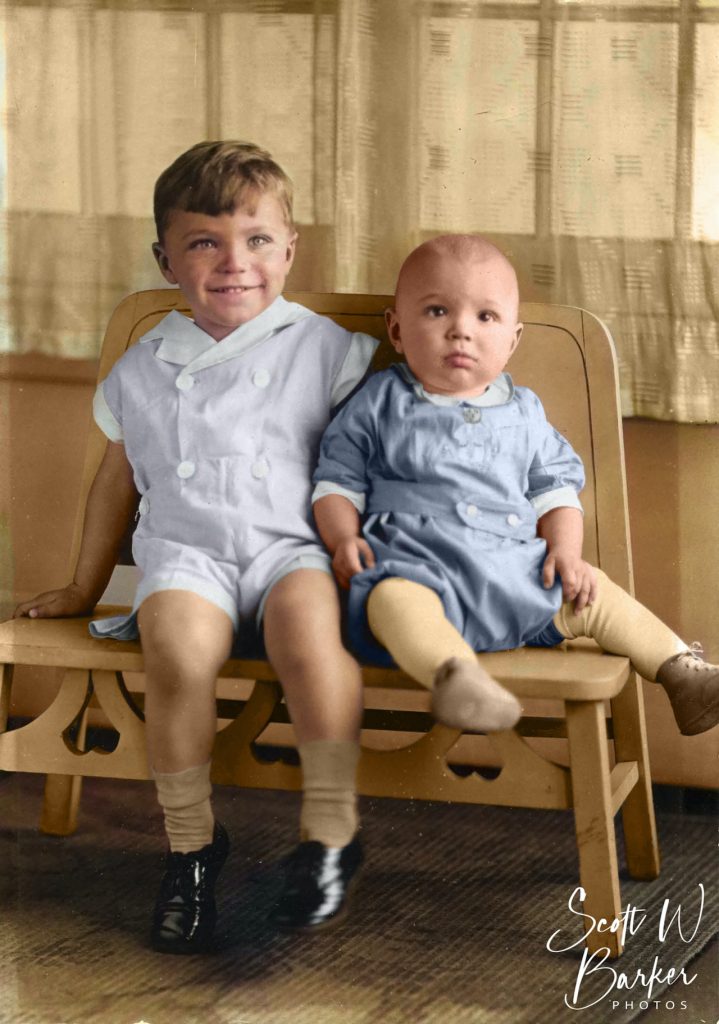 The newlyweds, Mark W. Sr. and Mary R. Barker,  would call 1106 Coffeen Street home for the rest of their lives, both passing away two weeks apart from one another in November of 1984.  Mary was 82 and Mark was 80.
During their many years living their, they kept care of the property, Mary in particular with several flower gardens and fresh vegetables like string beans and potatoes amongst many others.  There was also large raspberry bushes that had grown around an old chicken coupe that Mickey tended to while living there in his early years.
Many of the vegetables Mary grew in her gardens went toward many of her almost world famous preserves she kept jarred in her cellar.  Amongst her family's favorites was an old-fashioned piccalilli recipe that was succulently sweet and spicy at the same time with mustard seeds, onions, brown sugar, peppers, to name just a few of the ingredients.
In 1988, the house and property at 1106 Coffeen Street was sold to a developer who would demolish it and build what is now known as Coffeen Heights Apartments which were used for students attending Jefferson Community College over the N. Hycliff Drive hill.
While some of the old trees remain out front, all that remains of the gardens and raspberry bushes are sweet memories.