Hardiman-Woolworth Co., One of the Largest Furnishing Houses in New York State
The Hardiman-Woolworth store was a long-time fixture on Court Street, having grown from a small store to one of the three largest furnishing houses in New York State outside of greater New York, according to the Watertown Daily Times.  A good deal of its success is one of the tales of poor immigrants leaving the old world of Ireland and working earnestly from scratch in the new world to become some of Watertown's prominent citizens and businessmen.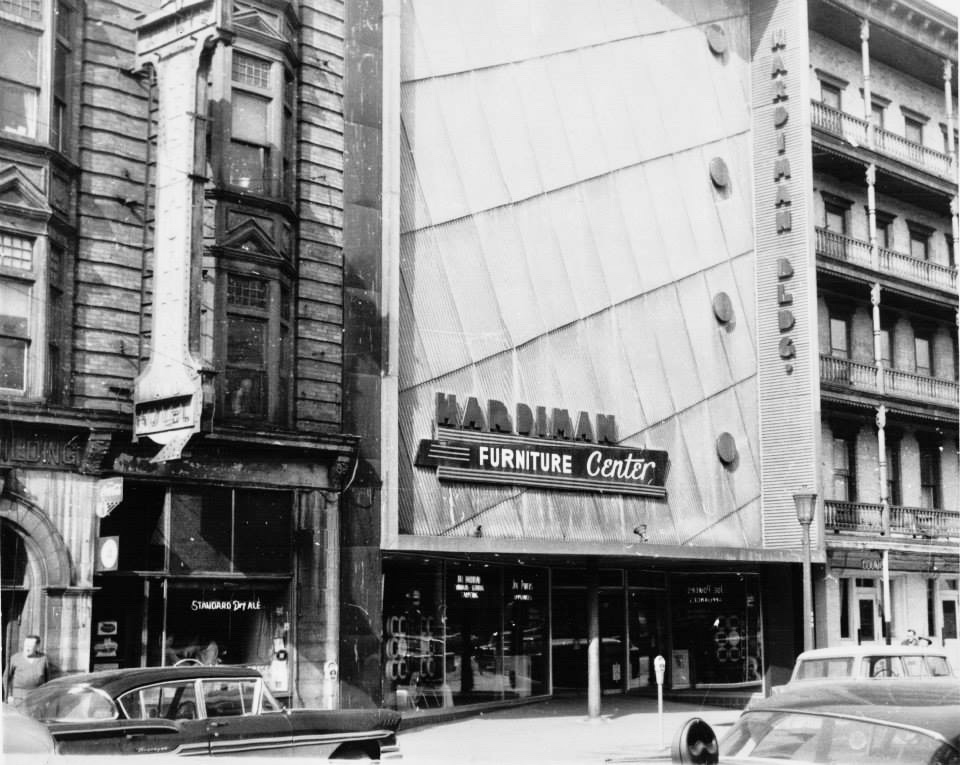 The Hardiman-Woolworth company would begin in 1879, though its most known iteration name-wise was the fourth and longest-lasting.  Originally starting as the Cole and Zimmerman, it was located in the old Cottage Block, directly opposite of its later location on Court Street.  
in 1891 it would change to Zimmerman and Hardiman when Michael J. Hardiman purchased the Cole interest. In 1893, it would move to its permanent location and,  in 1896, Leland G. Woolworth, distant cousin to F. W. Woolworth, bought Zimmerman's interest and the business became known as Hardiman-Woolworth Co.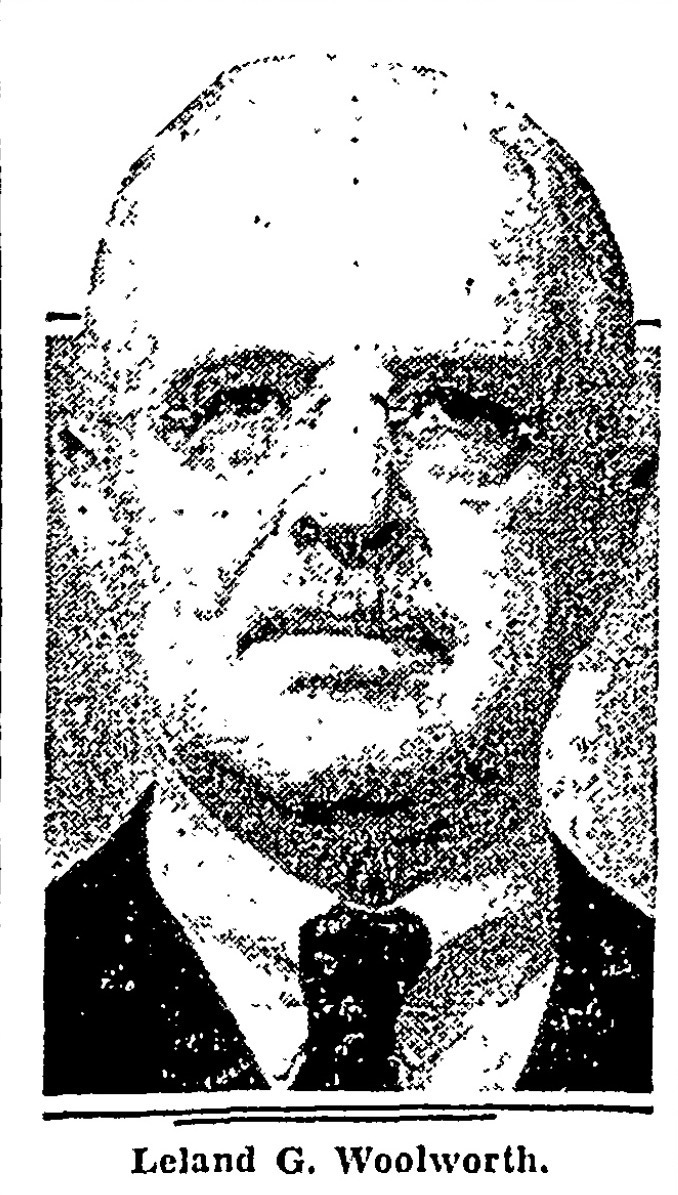 Michael Hardiman would pass away from pneumonia September 24, 1926 at the age of 76.  His obituary in the Watertown Daily Times would read, in part—
Michael J. Hardiman, president of the Hardiman-Woolworth company, owner of the Hardiman hotel, well known merchant and prominent business man of Watertown, died at the of of 76 years at his home at 221 Ten Eyck Street at 10 a.m. this morning after a very brief illness.  

Mr. Hardiman, who had spent all day Wednesday at the Hardiman-Woolworth store, 147-149 Court Street, as usual, complained of feeling slightly ill when he went to bed Wednesday night, and before he left his house Thursday morning he was taken suddenly sick with a severe chill.  

Mr. Hardiman was born Dec. 26, 1850, at Balanasloe, County Galway, Ireland, the son of Michael and Katherine Reilly Hardiman.  He received his education in public schools in Ireland.  At the age of 22, he left the old country with his brother, the late John Hardiman, formerly well known Watertown building contractor, and came to America to seek his fortune.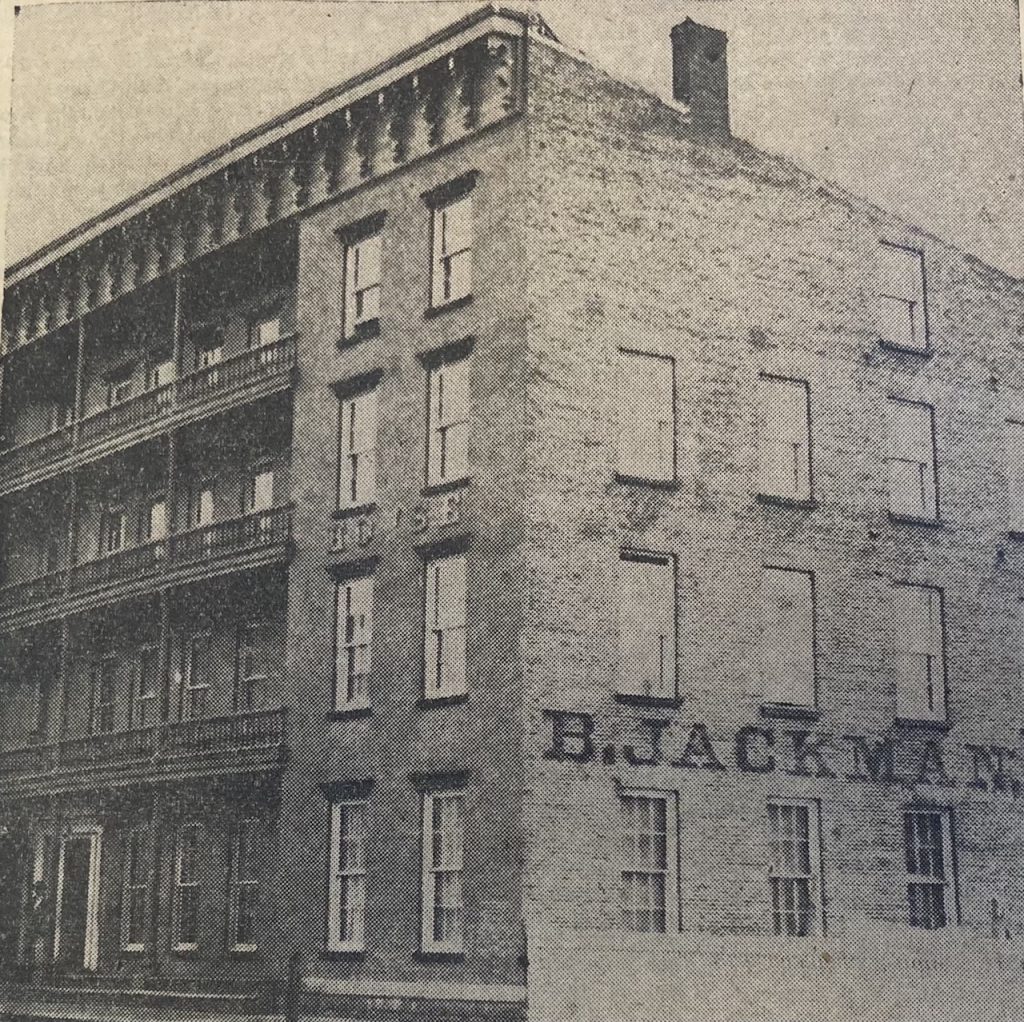 Along with his brother John, Michael Hardiman would purchase the neighboring Kirby House, one of the oldest buildings and hotels in Watertown, and renovate it into the Haridman House which they ran together until Michael took over the operation completely in 1911.  Michael's estate upon his death work estimated to be worth half a million dollars (slightly over $8,000,000 in 2022 currency value.)  
John Hardiman, who passed away in 1919, was responsible for building close to 30 private residences in the city, including the Babcock's residence on Washington Street, along with the Utica & Black River Depot (later the Marcy-Buck Building), the Arsenal Street School, the County Clerk's Office on Benedict (Sherman) Street, Academy Street School, Cooper Street School, Hamilton Street School, Mullin Street School, Mead Street School and the Sterling Street Watertown High School, amongst others, including most of the New York Air Brake buildings.
Leland Woolworth would marry into the Hungerford Family, Helen Cooper Hungerford Woolworth, daughter of Richard and granddaughter to Orville Hungerford, all of whom are buried at the Hungerford plot/mausoleum at Brookside Cemetery.  Leland was also one of the prominent citizens and businessmen of Watertown, having been director and former vice-president of the Jefferson County National Bank, vice-president and director of the Hungerford-Holbrook company.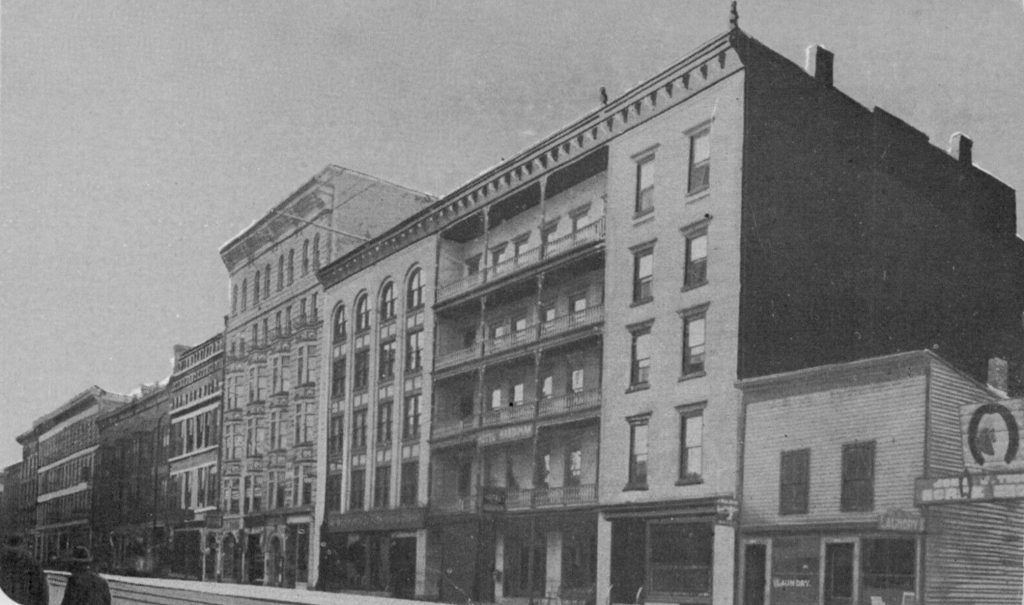 The Woolworths would reside in the mansion between the Hungerford and Herring mansions on Washington Street where Leland would pass away in 1936.  Helen would inherit the mansion, but move in with her sister in the Hungerford mansion.  Having no children of her own, she decided to raze the property and use the land to expand the gardens at the Hungerford mansion.
After being in business 75 years, the Hardiman-Woolworth store close and liquidate its stock in 1954.  The store over the last seven years had been operated by William J. Hardiman and John J. Hardiman, grandsons to Michael Hardiman.  When the Hardiman brothers took over the business in 1947, the block building on Court Street was completely renovated with a new front and large display windows.  
The Watertown Daily Times would note upon its decision to close in June of 1954—
For many years Hardiman-Woolworth was known as one of the leading furniture houses in the entire north country.  

William Hardiman and his brother, John Hardiman, said today that their plans for the future are both undecided at present.  They will not enter into any other business enterprises until the present company and its holdings have been disposed of, it was said by William J. Hardiman.  
It wouldn't take long.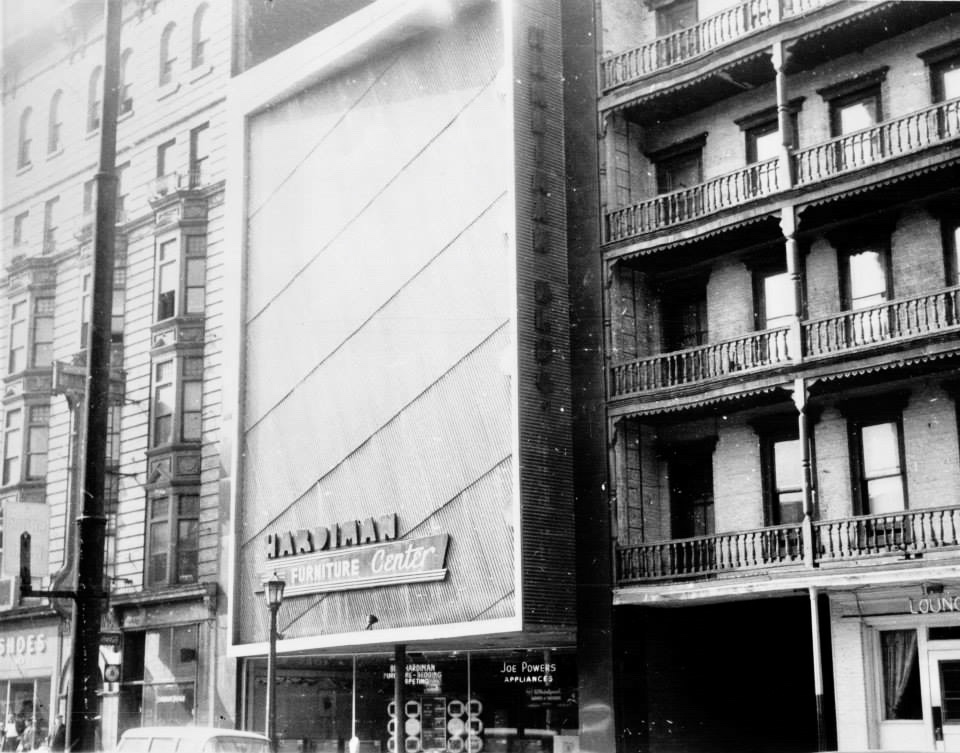 In August, the Hardiman Furniture Center would open with William heading the furniture department. Joe Powers would relocate to Watertown from Cayuga County to run its appliance department.  In 1960, he purchased the Hardiman Furniture Center and it became Joe Powers Furniture and Appliances.  All five floors would be devoted to furniture, carpeting, appliances and everything for the home.  
Joe would have two locations as the urban renewal wrecking ball loomed closer, one at 147 Court Street and the other at Sateway Plaza on Arsenal Street which would continue to operate until 1981 when he retired after the location was flooded.