The Oswego Ghost, George Fikes, A British Soldier From Revolutionary War Becomes News Sensation In 1870s
In the 1870s and 1880s, ghosts and hauntings were periodically featured in the Watertown Daily Times.  The Oswego Ghost, George Fikes, was quite a sensation, or perhaps sensational journalism, which made headlines in the New York Times. Fikes, a British soldier from the Revolutionary War and buried in the Fort Ontario Post Cemetery, was interviewed, in spirit form, a number of times – the last while apparently visiting Sackets Harbor.  He disappeared from the newspapers soon after, only making an occasional reappearance in the form of "50 years ago…" and the like remembrances though he became genuine folklore as time passed.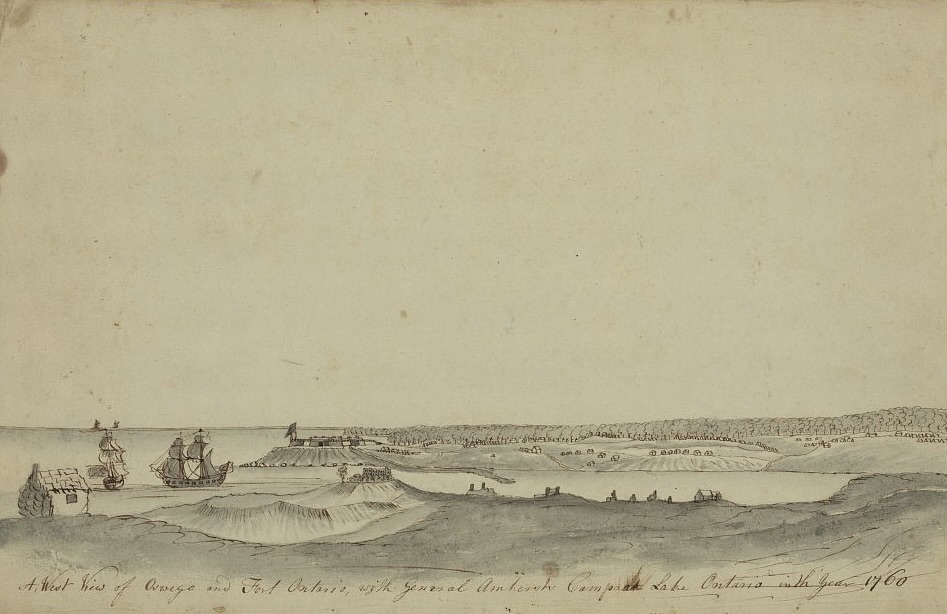 Below are the interviews, a scathingly sarcastic column in the New York Times on the incompetence of the reporter from the Oswego Times for not asking more "existential" questions followed by just such an interview.  This is followed by, a tongue-in-cheek interview from the Watertown Daily Times itself.  If nothing else, the interviews featuring the Oswego Ghost, George Fikes, demonstrate the 1870s beliefs in the supernatural and the cultural curiosity of what happens when we die and what comes next.
Last, but not least, a short video from the Haunted History Trail of New York State.  There are numerous videos on YouTube with paranormal investigations done by local outfits.  Fort Ontario was also featured in SyFy's Ghost Hunters, Season 8, Episode 17: Ghostly Refuge episode.
The Oswego Ghost – April 12, 1877 – Watertown Daily Times
The Oswego Times apparently has a corner on the Oswego ghost.  George Fikes is the name of the ghost, so the ghost told the reporter last Friday evening.  The Times says: Our office has been visited by a score of people to-day who are anxious to learn more of the George Fikes matter which was published in our issue of last evening.  We desire to say to our readers and the public that under no circumstances can we make public the name of the family where Mr. Fikes makes his Friday evening visits.  On Saturday next the Times will publish another interview with Mr. Fikes.

He was interviewed once again on Friday the 13th, April, 1877, and wore blue-glass spectacles and talked like a telephone.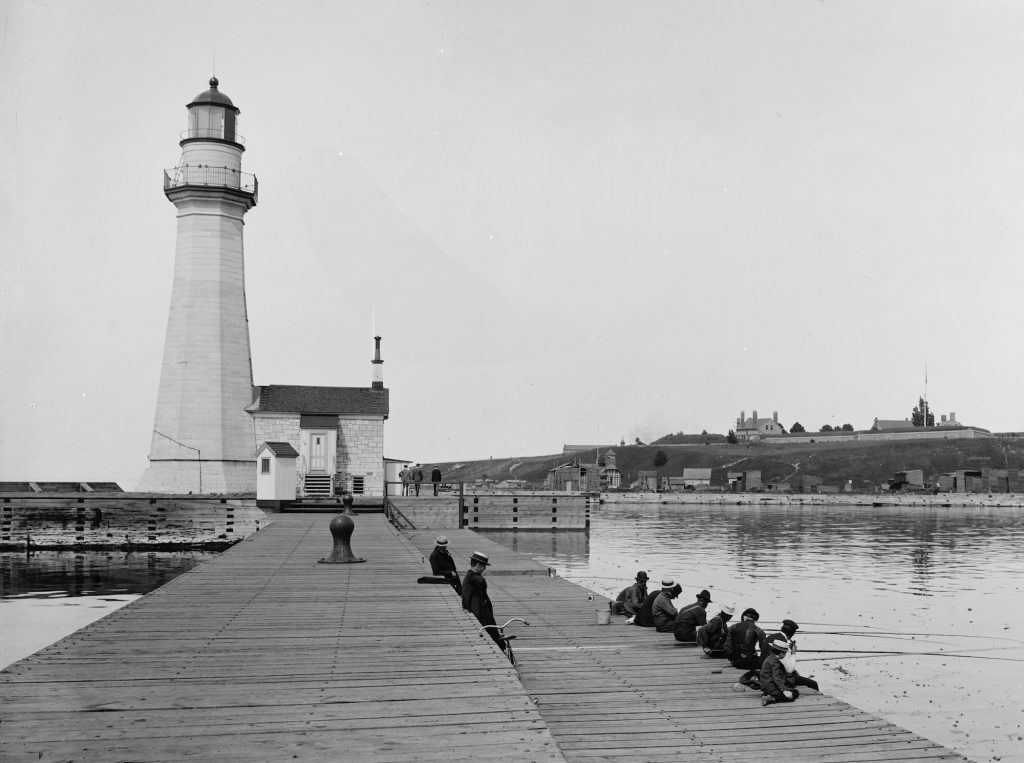 The Oswego Ghost – April 16, 1877 – Watertown Daily Times via Oswego Times
The appearance in the Times of last Monday of an interview with a young man who died nearly a hundred years ago, took our readers and the public at large by surprise.  It has been the all absorbing theme of conversation during the week.On the street, in the workshop, at concerts and parlor gatherings, and wherever the people congregate, nothing has been talked of but the Oswego Ghost.

It is estimated that not less than four thousand people have visited the humble grave of the English soldier in the old Fort Oswego burying ground since last Tuesday morning.In the meantime, our office has been thronged with people, and very many of them from a distance, all anxious to hear and learn more with references to this wonderful young man.

We violate no obligation of secrecy when we state that we have received applications from many of our first citizens, including lawyers, clergymen, bankers, merchants and teachers, asking permission to be present at our last evening's interview with Mr. Fikes.  But our word had been pledged to teh family that under no circumstances would we introduce a second person, and we were reluctantly compelled to deny these requests.

As previously announced, our reporter proceeded to the residences of the family where Mr. Fikes makes his Friday evening visits, and rang the door-bell precisely at ten minutes past eight o'clock last evening.  He was received by his daughter, who laughingly remarked that Mr. Fikes was waiting for him.

As he entered the room, Mr. Fikes rose and greeted him very cordially, and at once remarked with a smile:"I am informed by my friend that your account of our interview has produced some excitement in your city."

Reporter—"It could not well be otherwise, Mr. Fikes.  It is an unusual occurrence for celestial visitors to honor mortals with so agreeable a call."

Mr. Fikes—"I ommitted to say to you last week, what a sense of duty inclined me to remark now, that my purpose in granting you these interviews, is purely with a view to the public good.  I have nothing to gain or lose on Earth.  The books so far as my record there is concerned are closed.  Neither the applause of friends, no criticisms of enemies can reach me.  I trust however that out of respect to these friends, the incredulous will at least be charitable.

I claim nothing.  I am simply George Fikes, formerly a solider of my country.  When a resident of the earth I was loyal to my King.  Now that I am no longer bound to it, I trust that I am loyal to truth.I shall say anything in these visits that may inspire any one with a view of increasing their happiness after they have passed from the earth, my task will be done."

The daughter here remarked that the only way to disarm adverse criticism was to open their doors to the public.  The father said that under no circumstances would he ever consent to, or even consider such a proposition.  The people would not believe, though Mr. Fikes should raise the dead in their presence.
Mr. Fikes remarked that, "we had an illustrious example of this in Jesus of Nazareth."

Reporter—"Mr. Fikes, there are two subjects with your re-appearance on the earth, in which the public manifest an intense interest.  One is with the reference to local historical events which occurred during your residence in Oswego, and the other relates to your death, and your present state of existence. "

Mr. Fikes—"I will cheerfully answer any questions you may think proper to ask upon either of these subjects, but would suggest that we confine our conversation to but once of them this evening."

Reporter—"I will then ask you some questions this evening with reference to historical matters, and will commence by asking if it is possible for you to state the time of your arrive in Oswego?"

Mr. Fikes—"My impresses is that it was in the month of July, 1775, that our company reached here.  I distinctly remember that it was one or two days previous to the great Indian Council."

Reporter—"May I ask if you was present at the sessions of the council?"

Mr. Fikes—"Our company was detailed to do guard duty during part of the day that the council broke up."

Reporter—"Can you locate tat this time the place where the council was held?"

Mr. Fikes—"Not with entire certainty, but I think that the council was held nearly, if not quite a mile southeast of the Fort, in the hollow east of the river.  I well remember that most of the talking was done on a rise of ground near a fine spring of pure cold water."

[Then followed an account of incidents that occurred in Oswego a hundred years ago, which would not be of very much interest to our readers.]

During the interview of last evening, Mr. Fikes evidently labored under difficulties.  The questions that our reporter put to him were mostly historical, and calculated to test the best memory in the world.When the interview was concluded, Mr. Fikes remarked that this evening he had partially lived his earthly life over again.he said that he had never before recalled these incidents since his death, and possibly he might be in error in regard to some of the dates, but thought not.

Mrs. Fikes was dressed precisely as on the former occasions, with the exception of his cap, which was different from that worn a week ago.  Our Reporter expressed himself as entirely satisfied that Mr. Fikes is not of this world.  He says most positively that after the strange visitor had shaken hands with himself and the family last night and bid each of them good night, he disappeared while standing in the center of the room in the full blaze of the gaslight.

Mr. Fikes, it is supposed, will make his last talk next Friday night when, without concealment of reserve, he will speak of death and what he terms the next stage of human exist, once beyond the grave.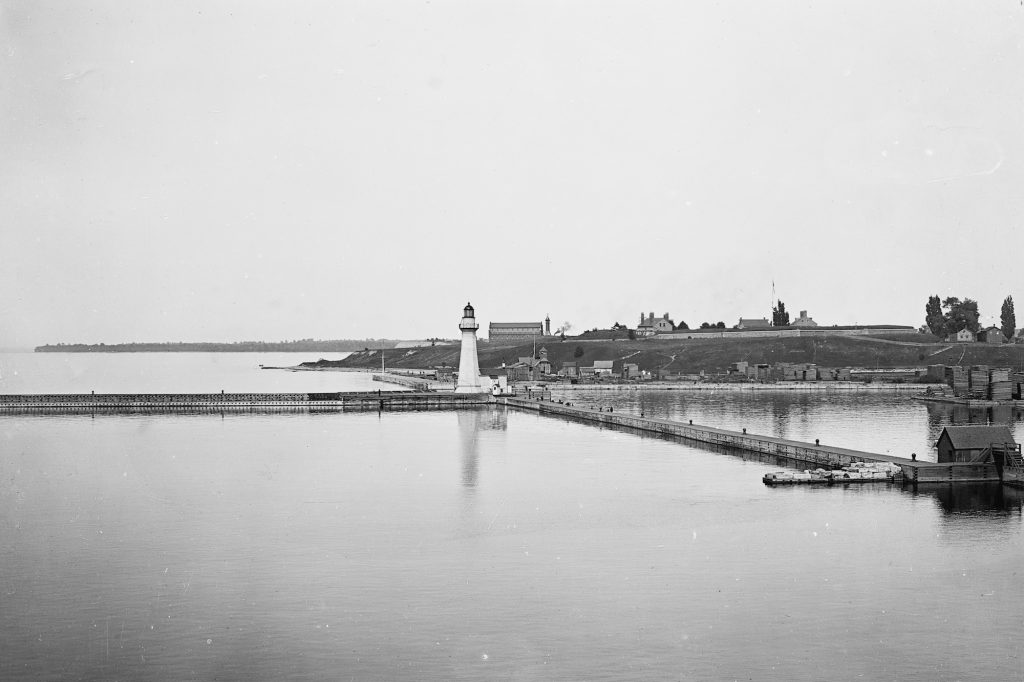 Ex-Private Fikes, The Oswego Ghost – April 18, 1877 – Watertown Daily Times via The New York Times
Oswego has never been noted for ghosts.In fact there has hitherto been no trustworthy record of any Oswego ghost of any kind.Suddenly, without any previous announcement, and without the aid of any medium, an Oswego ghost makes its appearance, an din a short time wins the deserved reputation of being the most complete and successful ghost in this country or in Europe.

Grain has lost its charms for the Oswego people, and canals seem little better than muddy mockeries.  Henceforth Oswego will be known as the great ghost centre of the continent, and its inhabitants will take even a greater pride in their ghosts than the inhabitants of Chicago take in their pigs.

Mr. Fikes made himself so pleasant that when, after a brief call, he prepared to vanish, he was asked to call again, which he regularly did every subsequent Friday evening.  This leading citizen and his daughter for some time kept the fact that they had a ghostly visitor a profound secret, and only a fortnight since the father confided it to the editor a local paper.  That editor was permitted, under a solemn pledge of secrecy, to send a reporter to "interview" Mr. Fikes, and that reporter has already had two long and absolutely worthless conversations with the ghost.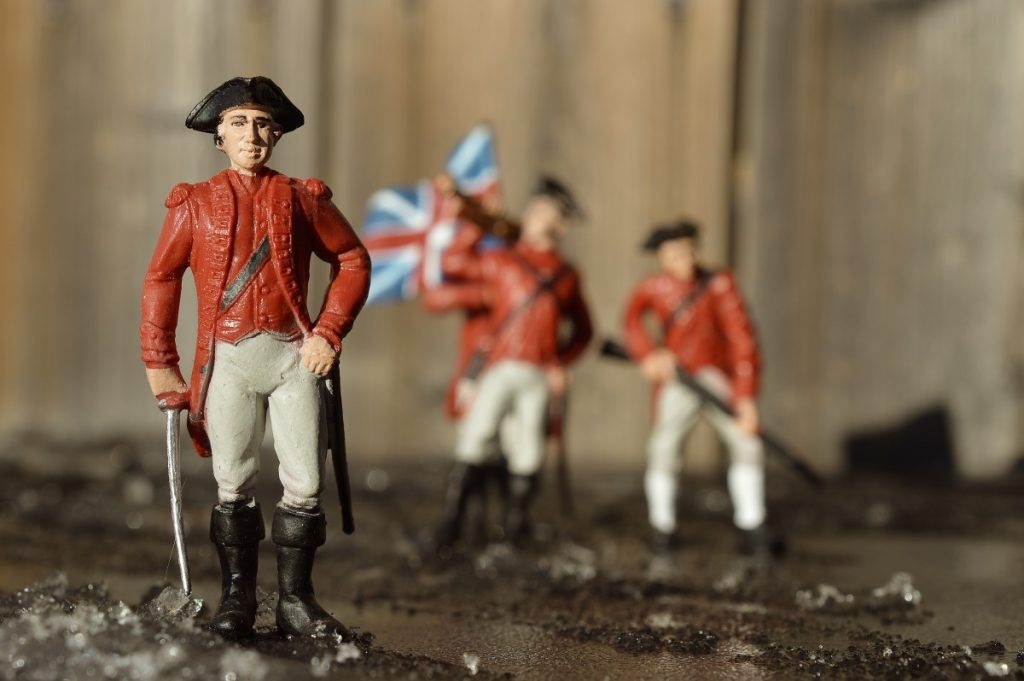 According to this incompetent reporter Mr. Fikes does not enter the door or even the window, but suddenly appears in the parlor of the leading citizen at the same hour on Friday evening.  He always wears the same old-fashioned British uniform of George III's reign, with the exception of his hat, which he is in the habit of frequently changing.  When his interview is ended, Mr. Fikes vanishes as suddenly and unexpectedly as he appears.  He does not go out of the door or sink into the floor, but he just vanishes in the most approved ghostly way.

He is a polite, affable, and accomplished gentleman, as the British private notoriously is, and the daughter of the leading citizen, who affectionately calls him "Geawge" is evidently warmly attached to him.  Careful search in the neighborhood of the old Oswego fort has been rewarded the name of "George Fikes," and the reporter has not the slightest doubt that the ghost is that of the identical George Fikes who died nearly a century ago.

A ghost that can materialize itself without any medium and with a choice of hats; who will sit quietly in the parlor and converse with as much sweetness and light as though he were Matthew Arnold in a magazine article; who will play nicely on the piano, and always vanish at an early hour, is clearly an immense improvement on all previous ghosts.

It must be said, however, that the reporter who "interviewed" Mr. Fikes on two successive Friday nights is a disgrace to his profession.  Any real reporter with such opportunities would have had all the facts as to the other world out of Mr. Fikes in fifteen minutes by the watch, but the Oswego reporter has drawn absolutely nothing from the ghost that was worth printing.  He simply asked him a few questions as to his life in Oswego, as if any human being cared to know what a person condemned to live in Oswego in 1872 was accustomed to do.
He did not ask Mr. Fikes to describe the celestial world, and to explain the exact process of dying.he did not ask him if there are newspapers on the other side of the Styx, and if so, in what department of the spirit world they are published, and what is the average salary of a ghost reporter.  Mr. Talmage recently informed drunkards that there is no "rum" in hell—implying, of course, that there is abundance of that beverage in heaven; and yet this preposterous reporter never once asked Mr. Fikes if Talmage had told the truth.

All the questions he did ask might just as well have been put to Mr. Bancroft of Mr. Parkman.  They were mainly questions relating to the early history of Oswego, and were not only unimportant in themselves, but where valueless in relation to the ghost's identity.  It is maddening to think that this ridiculous reporter has, together with the leading citizen and his daughter, a monopoly of Mr. Fikes, and that he is solemnly sworn not to betray the name of the leading citizen or to point out his house.

This fine opportunity for obtaining the latest information as to the other world is thus thrown away.  Perhaps in time the reporter, by mere accident, will ask an intelligent question; but, unless he does, Mr. Fike's return to earth will be of no benefit to any one except the daughter of the leading citizen.  Still, the fact remains that Oswego has produced the champion ghost of this century, and only an ungenerous mind will refuse to give that city full credit for so able an achievement.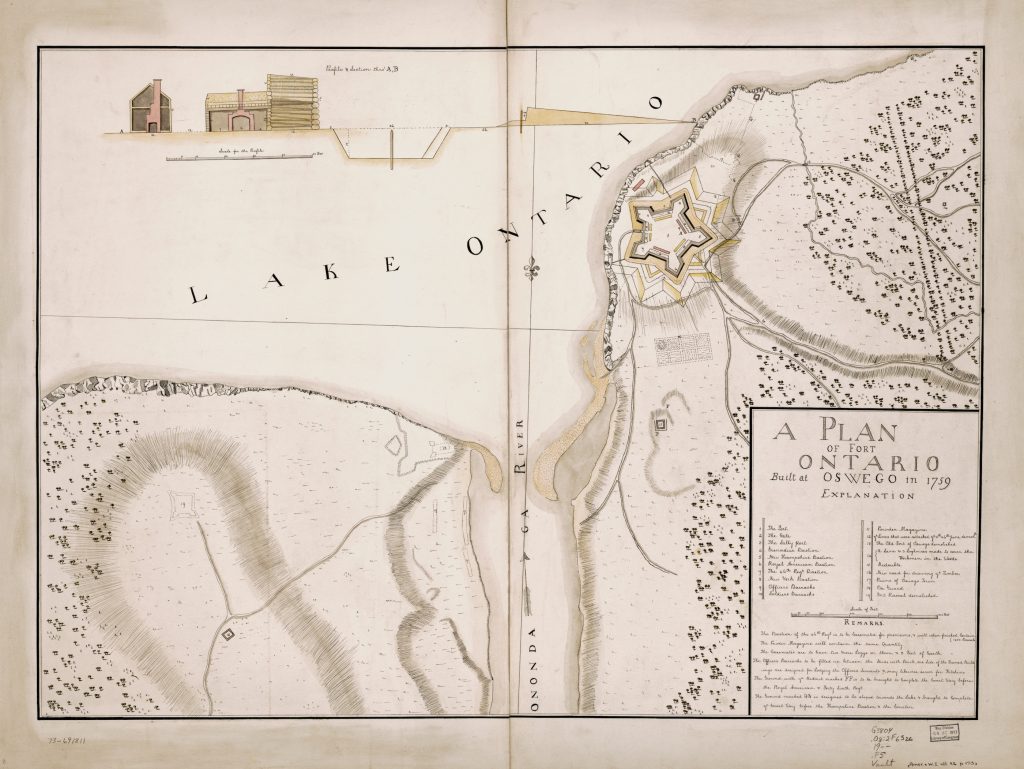 The Oswego Ghost – Third and Last Appearance – Very interesting Interview – Watertown Daily Times via Oswego Times
(The third interview has been edited to show only the questions/answers without the editorial comment preceding them.) 
Reporter—"Mr. Fikes, may I ask you to state the immediate cause of your death?"

Mr. Fikes—"My death was accidental, and was caused by the bursting of a gun."

R—"Was your death instantaneous?"

F—"The accident occurred about five o'clock in the afternoon, but the separation did not take place until the next evening between nine and ten.

R—"What were your first impressions when the change occurred?"

F—"Something like that experienced when suddenly aroused while dreaming.  I could not comprehend at first that a change had taken place, but thought it was a delusion."

R—"How did you satisfy yourself of the fact?"

F—"I found not only myself changed, but my surroundings bore no resemblance to anything earthly."

R—"Do you still dwell in the same place, or state of existence where you was first introduced after death?"

F—"My home was never been changed since I left the earth."

R—"Is it possible for you to describe your present home or state of existaece?"

F—"Not in language that mortals can comprehend.I can answer specific questions, but the angels cannot describe the second state of existence to those who are yet in the flesh."

R—"I will then ask you Mr. Fikes, if what you term the second state of existence, is a fixed place of adobe?"

F—"Most assuredly, just as much so as is the earth."

R—"Do the inhabitants speak different languages?"

F—"They do not, there is but one language spoken there."

R—"Allow me to ask if it is a written language?"

F—"Is is the language spoken before the confusion of the tongues, and all the inhabitants understand it."

R—"Do the people pursue different occupations as here on earth?"

F—"The people there have but one occupation and that is, to search out and explore, and magnify the marvelous works of the Creator."

R—(first part is illegible, followed by) — "habitants there are subject to the seasons?"

F—"We live in a country where it is perpetual summer.  We have no storms, winds, or winters, and there is no such thing as night or darkness."

R—"Do the same inequalities exist there with respect to wealth and station, that we have on earth?"

F—"We have neither the aristocracy of wealth or position there, but all are on an equal."

R—"Do I understand you to say, Mr. Pikes, that there are no degrees of happiness in the hereafter?"

F—"I can only speak with reference to the state of my own existence, and there, all are on an equal, so far as opportunities and privileges are concerned."

R—"Is it your opinion that there is still another state of existence to which you have not as yet been introduced?"

F—"It is only a matter of conjecture, but it supposed here that there is an eternity of existences yet in store for the redeemed."

R—"Mr. Fikes, I have been requested to ask you if those who were friends on the earth, know each other there."

F—"Most assuredly.  They recognize each other instantly.  When I had assured myself that I was free from my body, in almost a moment's time my mother and sister, the latter who had only been dead three months, came to me, and very soon after that, I was surrounded by a score of old friends who had long since gone before me."

R—"I would like to ask you, Mr. Fikes, if you met all of your earthly friends there?"

F—"By no means.  There are many, very many who long since left the earth, whom I have never met in the spirit existence."

R—"May I ask the general question, whether in your opinion any earthly preparation is necessary to attain to and enter the state of existence where you reside?"

F—"Without a previous preparation before death, there most certainly cannot be a very happy state of existence after it."

R—"May I enquire what kind of preparation is needful?"

F—"There must in my opinion be a recognition of God as the source of all truth and life, and a reconciliation to him through his Son."

R—"Does the adherence to creed or denominations form any part of the preparation?"

F—"Not in the least.There are no creeds of denominations in the spirit world."

R—"Have you an opinion, or any knowledge of what disposition is made of those who refuse or neglect to make any earthly preparation for the life hereafter?"

F—"They are in the keeping of a just God, and it does not become me to hazard an opinion."

R—"May I ask if the wickedness of persons on the earth, or their failure to attain a happy state of existence hereafter detracts from the enjoyment or happiness of their friends in the other world?"

F—"Not in any respect whatever.  Our home is with the living, and not the dead."

R—"Why do you speak of those who do not enter the state of existence where you reside as being dead?"

F—"I desire to be understood as saying that they are, not only dead to us, but that their destiny is a matter in which their friends in the spirit world are not concerned."

R—"I am requested to ask if you hunger, or have need of garments in the spirit world?"

F—"Our spiritual bodies need neither clothing or sustenance, neither are they susceptible to heat or cold."

R—"I am also requested to ask if the human family sprung from the lower order of animal creation?"

F—"I can only express an opinion upon this question.  I had supposed that the human family in the beginning, were the highest order of creation, and not the lowest.  If the human family descended originally from the animal creation, then animals would have spirits, and after death find their way into the spirit land, which so far as my observation extends is not the case."

R—"May I enquire in what does the chief happiness of spirits in the spirit world consist?"

F—"In exploring a world surpassingly grand and beautiful, and in praising the name of Him who brought it into existence."

R—" I will enquire, Mr. Fikes, if any of the planets are inhabited?"

F—"I cannot answer your question, as I have never visited any of the planets.I can speak only of what I know."

R—"Is the state of existence where you reside lighted by the light of the sun?"

F—"It is not, it is a world of light itself."

R—"Are there degrees of intelligence among the people there?"

F—"Certainly, just as varied as on the earth."

R—"I have been requested, Mr. Fikes, to ask what your present mission is on the earth?"

F—"To keep my appointment with you this evening."

R—"Permit me to ask if these are your first visits to the earth since you left?"

F—"These are the first visits that I have made to America, but I have visited friends in London on two previous occasions."

R—"Did you appear to them in the light, as you appear to us now?"

F—"I made myself known to them by daylight, one was my father while on his death bed, and the other was my youngest brother after he had become an old man."

R—"Did they recognize you?"

F—"My father did, but my brother did not."

R—"Are you able to materialize yourself without the assistance of a medium?"

F—"I know nothing about mediums."

R—"Are you able to present a materialized form without any assistance other than from the spirit world or from the earth?"

F—"If I cannot appear without assistance, I know of no way that I can appear with it."

R—"Am I then to infer that you retain your individuality, and have the power to appear as mortals the same as when you was a resident of earth?"

F—"Without any question whatever."

R—"Is it within the power of all spirits to do what you claim for yourself?"

F—"There is no obstacle to any spirit in the state of existence where I am in communicating with the inhabitants of the earth face to face whenever they like."

R—"Has this always been the case?"

F—"Ever since the earth had an existence."

R—"Why does not communication between the two worlds become more general?"

F—"For the simple reason that people of the spirit world feel disinclined, even for a single moment to leave the celestial world to come back to earth."

R—"Then I infer that there is no reality in the idea commonly entertained that the spirits of our friends are continually hovering about us here on earth."

F—"Not the least in the world.There are no idlers in the spirit world."

R—"Then we are not to understand that we are influenced or impressed by the presence of our spirit friends here on earth?"

F—"The only spirit that is present and impresses, and influences the mind or the heart of the inhabitants of the earth, is the Holy Spirit, the spirit of truth."

R—"Mr. Fikes, I am requested to ask you the following questions: Will the time the other world will be general among their friends?"

F—"I cannot predict what will take place in the future."

R—"The other question is:  Does it require peculiar circumstances to admit of these new visitors?"

F—"By no means, spirits seek no aid of mortal flesh to enable them to come back to the earth and communicate with their friends."

R—"May I inquire if the body in which you now appear, is a spiritual, or a material body?"

F—"It is a spiritual body, but it has the appearance to your vision of being material."

Here Mr. Fikes arose from his seat, and extended his hand to our reporter, which he says had the appearance of, and felt like the hand of flesh.  After Mr. Fikes had withdrawn his hand, he said to our reporter, "Now have the kindness to take my hand," at the same time extending it a second time.

Our reporter made the attempt, but there was no hand there, Mr. Fikes then said that he would vanish in the presence of all in the room, and instantly appear again, which he did with the rapidity of a flash of lightning.

Our reporter then thanked him for the pleasant interviews that he had had, when Mr. Fikes bid them all an affectionate good night and took his exist to the celestial world.
As it turns out, this would not be the last interview, for on May 30, 1877, the Watertown Times published an account of the Oswego Ghost visiting Sackets Harbor.

Below: a short video on the Fort Ontario State Historic Site from NY State Parks YouTube channel.
George Fikes At Sackets Harbor – Fikes, The Oswego Ghost, Recently Visited Sackets Harbor And Was Interviewed By a Prominent Citizen
Fikes has not been everywhere, but according to C. W. I. he has been to Sackets Harbor.  He writes as follows concerning the visit and interview:

In a half dreaming condition I was thinking of the mutations of human affairs–of the strange and complicated incidents of the late Presidential contest–of the still stranger and unlooked for marvels that have since transpired incident thereto–of the controlling effect these facts may have on our subsequent history, and how these events may affect the already complicated status of the colored race–when, suddenly and unannounced, a good looking young man appeared before me.

I inquired his name, and the cause of the unexpected honor of his visit.

"My name is Fikes–George Fikes."

"What–the George Fikes of Oswego ghostly fame?"

"The same."

"Of all noted men, either living or dead, you, Mr. Fikes, are the one that I most desire to meet just now."

I shook him as warmly by the hand as a nominee for office shakes hands with voters on election day.  After being seated Mr. Fikes said:

"Owing to a press of engagements, I have only a half hour at your disposal this time, and I am ready to answer, to the extent of my ability, any questions you may see fit to propose in that time."

"Mr. Fikes, what was the immediate cause of your death?"

"Oswego."

"Please explain."

"I was satisfied my company was destined to remain a long time in that place, and so of two evils I chose the least–death."

"People now-a-days live a long time in Oswego, do they not?"

"It has improved some since my day, but even now the sensible portion get away as soon as they conveniently can."

"What were the principal productions of the place at this early date in its history?"

"Big Indians, mosquitos, bull-frogs, muskrats, water snakes, ague and fever and bad whisky."

"In what respects has it improved since your day?"

"Its principal productions now are elevators, Deep Rock Spring water, rotten canal boats, brawling politicians, newspaper reporters, and more bad whiskey."

"I judge that you do not believe in Darwin's descent of man?"

"I have, after one reflection, somewhat modified my views on Darwin's theory, and now think he may be correct so far as newspaper reporters and correspondents are concerned."

"Is the moon inhabited?"

"Yes–by the man in the moon–the original Odd Fellow."

"Why does she always present the same side to the earth?"

"Like people in general, she likes to put the best side out."

"Is there water on the moon?"

"None."

"How does she manage to wash her face?"

"Like other vain females, she paints and powders."

"When the North Pole rots away, who sets up a new one?"

"There is no North Pole there, but a great hole instead, which is the entrance to the earth's interior."

"Col. Syms, who wrote in the last century on this subject, was correct, then–is the interior inhabited?"

"It is–by the spirits of dead beats, shysters, confidence operators and newspaper reporters; and they have a curious law there, that in the course of each year every individual must trust every one who applies, to the amount of five dollars–so they spend the forenoon in a brisk trade, as you may imagine, and the afternoons in dunning each other like mad–but if a debtor makes the sad blunder of paying any little bills, his name is immediately published on a black list in a conspicuous column of their daily newspaper, called The Hard Times.

"What will be the final result of the present Russo-Turkish war?"

"If the Turks are beaten, then their country will be a gone Turkey."

"If they are driven back to their native deserts, how will it affect their future condition?"

"They will become wild Turkeys."

"If Russia fails, what then?"

"She will have taken her last Steppe."

""Who will be the next President of the United States?"

"The man who gets the most votes, or has the most unscrupulous Returning Boards in Louisiana and South Carolina."

"Does your friend, the Oswego Reporter, stand any chance of obtaining the Orokyhee mission?"

"Yes, he will have the O'mission."

"What makes the oceans salt?"

"Codfish and mackerel–just this and nothing more."

Here Mr. Fikes rose from his seat, bade me good-bye, and vanished in a twinkling, with, as your reporter verily believes, a strong smell of brimstone.
Below: a short video of hauntings at Fort Ontario, from the Haunted History Trail of New York State's YouTube channel.