Ex-King of Spain Joseph Bonaparte House In Natural Bridge Was Expanded For Home In Northern New York Amongst Vast Land Holdings
As with the case of history in the early 1800s, the Joseph Bonaparte house in Natural Bridge is surrounded by myths, half-truths, and contradictory information, depending on the source and when it was published. While this article is far from any definitive work, it will occasionally point out discrepancies between the sources so that the reader may perhaps come to their own conclusion. It will also include, more so than information on the house itself, Bonaparte's coming to the United States, his acquisition of land, and his marital union that led to a princess who lived in Northern New York.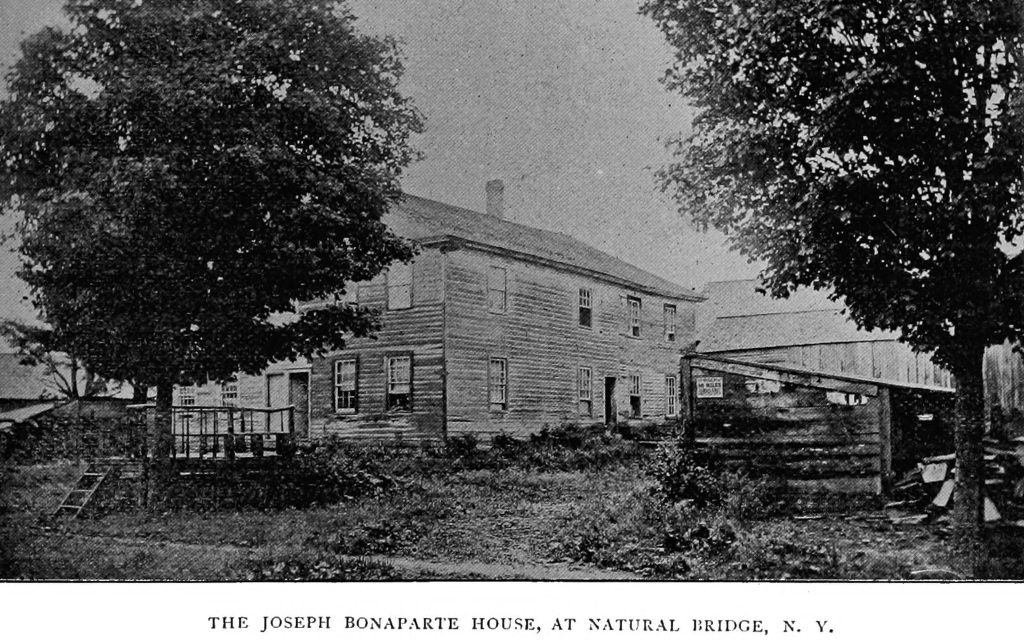 After the Battle of Waterloo and Napoleon Bonaparte's abdication of the throne, his older brother and former King of Spain, Joseph Bonaparte, was seen as little more than a mouthpiece for Napoleon and an extension of his ideology which had him immigrating to America. Fortunately, he had an old acquaintance here, James LeRay de Chaumont, who he had last seen in 1800 when he invited LeRay as a guest to the treaty between the United States and France of that year.
In 1815, LeRay made the trip to see Joseph Bonaparte in Bois and, upon seeing the former king's misfortunes, made an offer for land in Northern New York that LeRay had acquired for diamonds. The deal wouldn't be finalized until 1818, two years after Bonaparte landed first in New York. At some point in 1816, he made it to Sackets Harbor, the intent of the trip was unknown, but it was said Bonaparte wasn't there long enough to be noticed.
According to John A. Haddock's The Growth of a Century, pub. in 1895–
Joseph Bonaparte, who, in the United States, assumed the title of Count de Survilliers, was induced to enter into a bargain with LeRay, by which he agreed to receive in trust, with a warranty, the conveyance of 150,000 acres of land, including 74,624 acres of the Antwerp Company lands, to be taken in the most remote and unsettled portions, and at the same time Mr. LeRay received certain diamonds and real estate. The whole rated at $120,000, and to be refunded in 1830, unless he should agree to accept before that time, the title of a part of these lands. 

A trust deed, with convenant and warranty, was accordingly passed, December 21, 1818, to Peter S. Duponceau, the confidential agent of the Count, for 150,260 acres, with the exception of such tracts not exceeding 32,260 acres as might have been conveyed or contracted to actual settlers. This deed includes the greater part of Diana, two tiers of lots from the south-east side of Antwerp, the whole of Wilna and Philadelphia, a small piece south of Black River, where it makes a node across the Chassanis line into No. IV, a tract of four lots wide and seven long from LeRay, and nine lots from the easterly range of Theresa.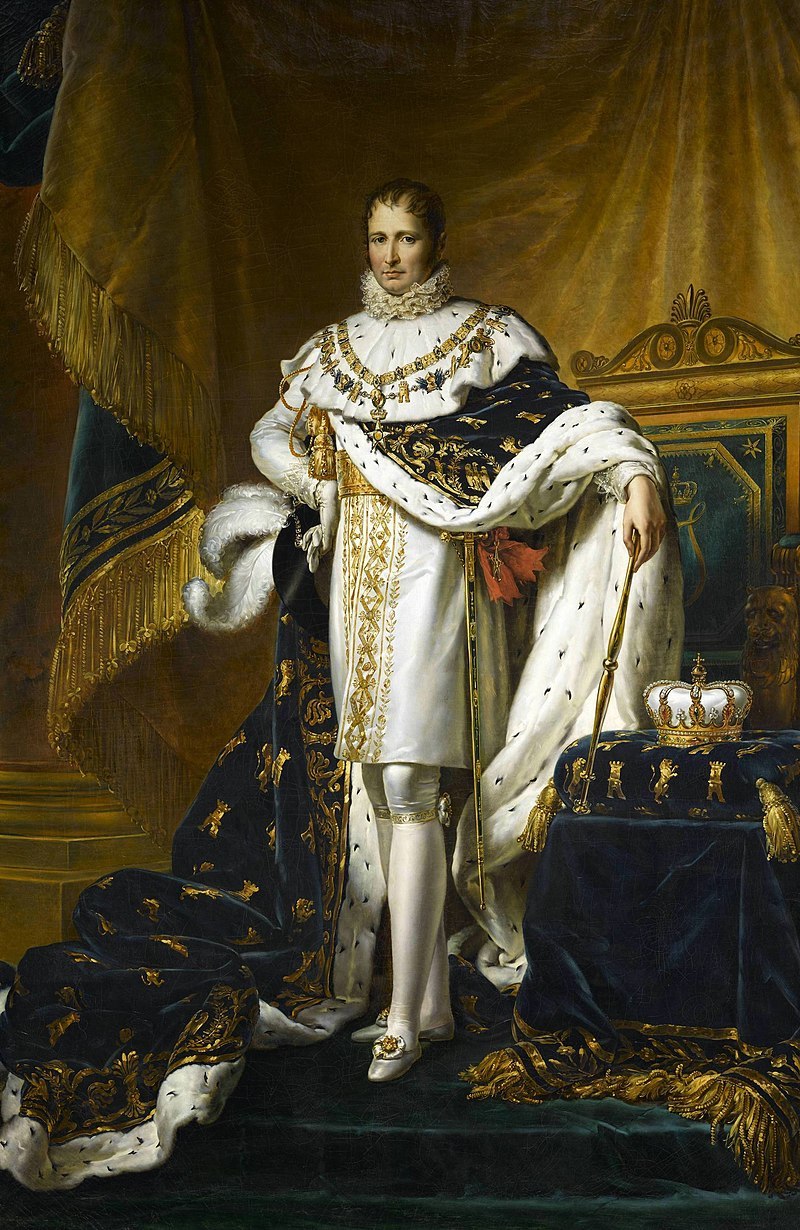 The land was put in trust by Duponceau as Joseph Bonaparte, as a foreigner, wasn't allowed to own land in the United States until 1825 when an act was passed that allowed so. But much had happened between those years, including the diamonds losing their value. According to David Lane's article from May 1, 1954, in the Watertown Daily Times, the diamonds Bonaparte used to secure the land only netted him about 26,840 acres worth $40,260.
As it were, Joseph Bonaparte, though described as enjoying the outdoors, was more cultured and, shortly after arriving in the United States, settled in Philadelphia. There, or where he had his estate later in Bordentown, New Jersey, depending on which account is correct, he met a Quaker girl who became his mistress. John Haddock's account stated this happened while living in New Jersey. However, it also states–
She was said to have been from a respectable family and it was "a great blow to their pride" to see their daughter marry the likes of a French roué that Joseph Bonaparte was then seen as, an old, corrupt man.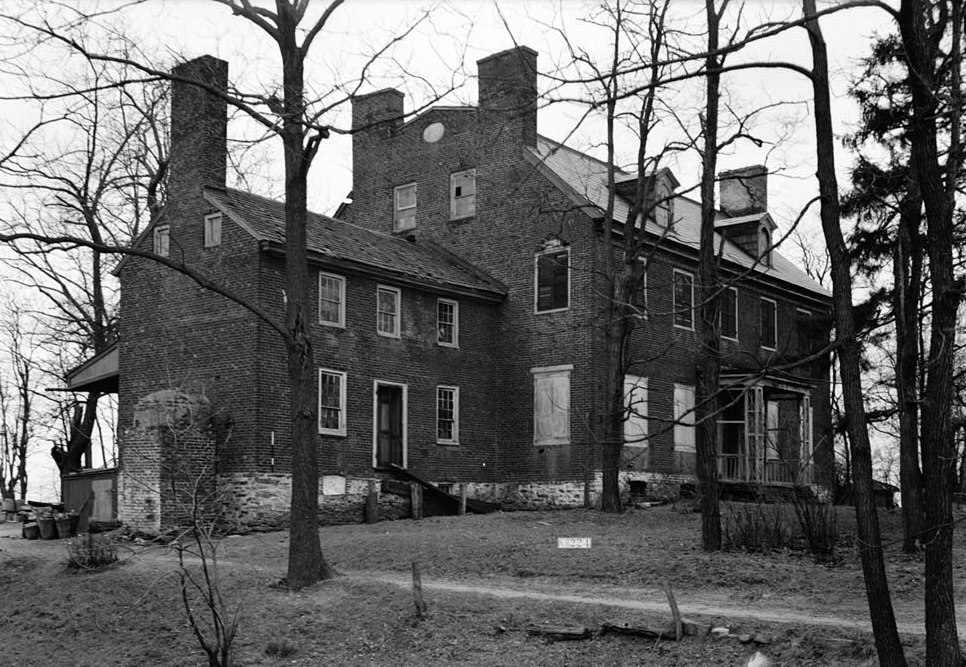 Another account stated this was the basis for his removal to Bordentown, New Jersey, across the Delaware River and far enough north of Philadelphia to "escape" the negative attention of an illegitimate child. In Bordentown, he had two children with his mistress, Annette Savage, Pauline Ann, who died very young, and Caroline Charlotte, named after her Aunt Caroline, Napoleon and Joseph's sister.
Haddock's account states that around 1830, Joseph Bonaparte spent a large part of his time in Northern New York with 240,000 acres in Northern and Southern St. Lawrence Counties where he placed Natural Bridge as his headquarters, there erecting a "quite a pretension dwelling." He also built a hunting lodge high upon a rocky hill overlooking what is now Lake Bonaparte.
David Lane's article, however, noted this wasn't the case and that Joseph Bonaparte spent most of his time in his Bordentown estate, which he expanded from a 211-acre farm to over 1,800 acres. Most accounts have Bonaparte not visiting Natural Bridge until 1828.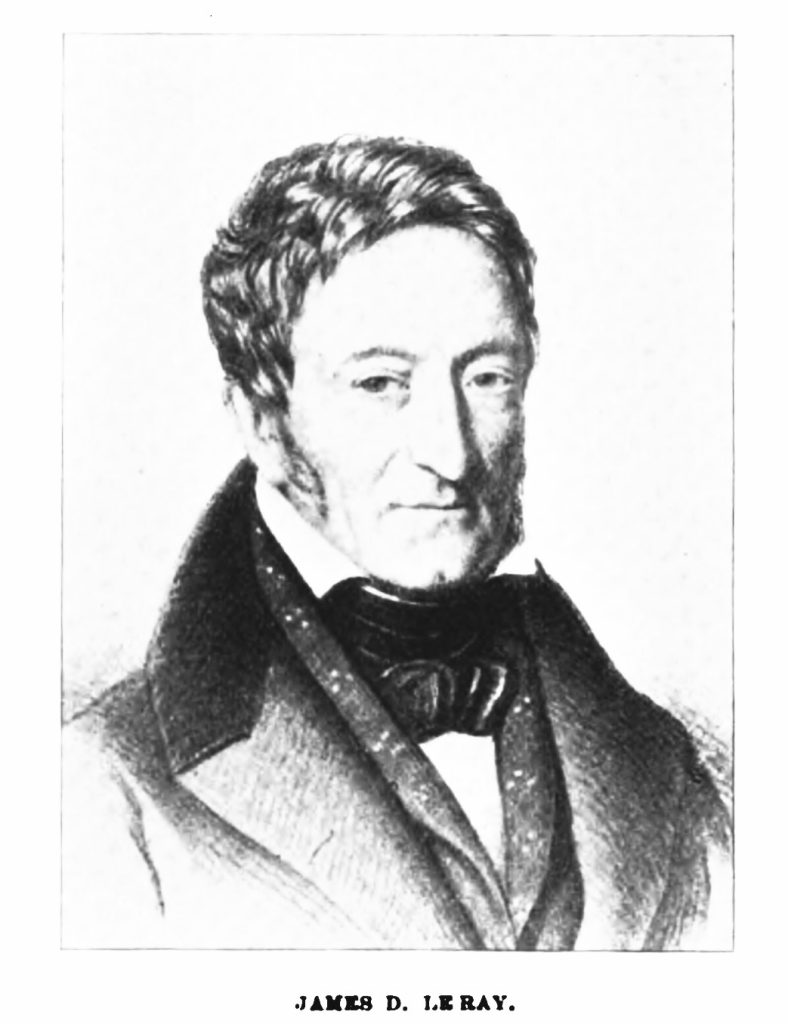 An article dated October 11, 1866, in the New York Daily Reformer, the Joseph Bonaparte house in Natural Bridge was discussed–
He came to Natural Bridge, spent considerable time there one summer, and built a large house of hewn timber, laying one stick upon another, after the manner of a log house, and clapboarded over it. The people called it Bonaparte's Fort, from its solidity and strength.  At this time, Joseph Bonaparte, the ex-King of Spain, was a broad shouldered, thick set man, and was very jovial. He seemed to take great pleasure in letting jobs of pulling stumps and leveling the ground about his residence. He set the boys off the place crazy after bull-frogs, which he bought in large quantities for his table.
This is the earliest account of the Joseph Bonaparte house in Natural Bridge as being "fortified," something that's refuted by Lane's article–
Not only is Joseph himself now a mythical or mysterious character, but many of the fantastic tales that have been told and written about been told and written about him have been debunked. For example, his big Natural Bridge house, although constructed strongly with huge timbers for its framework, and undoubtedly well appointed and richly furnished in the tenor of his day, was neither more fortlike nor more bulletproof than the ordinary dwelling of the period. 
Yet, a third source, an article from the Watertown Daily Times published May 2, 1891, stated, "About 1828 or 1829 the large house which still stands a prominent sight in Natural Bridge village, was built at Bonaparte's orders, or rather enlarged, for the building had been partly constructed." The building was used as a store by a man named Bingham.
Nevertheless, Joseph Bonaparte didn't stay in the United States much longer. In 1832, he moved to London but hired attorney Joseph Raphineau as well as Joseph Boyer as his land agent, selling all his Jefferson and Lewis Counties interests to John LaFarge in 1835. It was believed this was done hastily due to the revolutions in Europe, which were thought to benefit the Bonaparte family, who had recently regained the throne in France.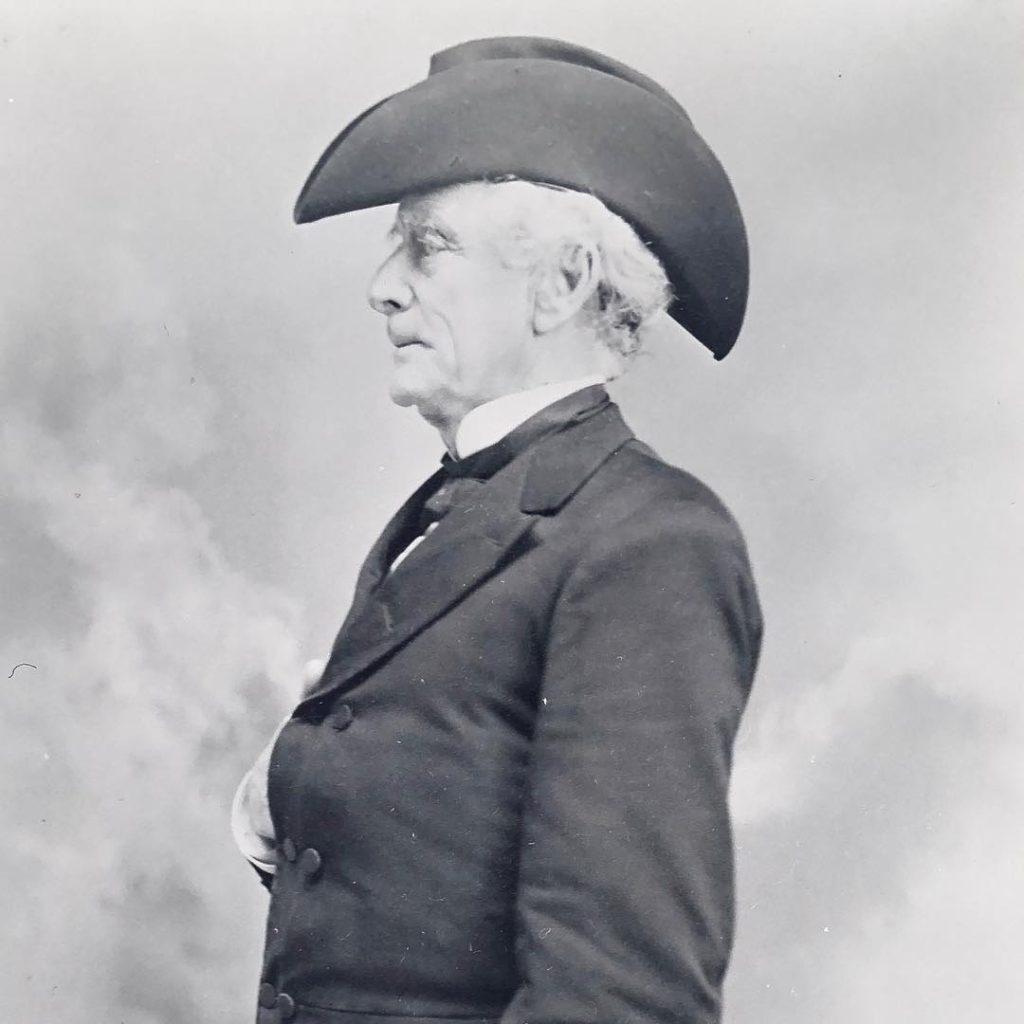 The Bonaparte-Benton Legacy
Joseph Bonaparte later died in Florence, Italy, in 1844 at the age of 76, but his legacy in the United States lived on, particularly in Northern New York. His mistress, Annette Savage, and daughter, Caroline Charlotte Bonaparte, related to Watertown in the 1830s while Caroline would have been a pre-teen to a teenager. John Haddock's book further details some interesting news–
…came to Watertown in the thirties, under the name of Madam de la Folie, and resided for a long time on Arsenal Street, in the brick double-house later owned by the DeLongs, and demolished to make room for the Opera house.  There Mrs. Benton (Caroline Charlotte) grew to womanhood, and there she was married to Col. Benton early in the Thirties, the ceremony bring performed early in the old Trinity Church on Court Street, destroyed by the great fire of 1849.  
It's uncertain when Caroline Charlotte Bonaparte married Col. Zebulon Howell Benton, a famous, charismatic, dapper gentleman and former Civil War commander from Oxbow, N.Y., but it wasn't unusual for a marriage to occur at an early age for females at that time. Unfortunately, Col. Benton apparently fancied himself the nephew of Napoleon Bonaparte and let it go to his head, usually wearing a Napoleonic type of hat turned sideways.
The couple resided in Oxbow for many years, and their home is now amongst those listed on the National Register of Historic Places. In a Dec. 9, 1881 article from The Times, written by a gentleman connected with the St. Louis Republican, John Dennis, Jr., had mentioned interactions with Bonaparte's daughter while visiting Watertown–
During a couple of days sojourn last week in the city of Watertown, Jefferson County, N.Y., I accompanied a friend to his residence on Washington-street. It was the gloomiest of fall days and the bare trees that lined the noble avenue were dripping with wet from a cold rain that had fallen during the day.

Among the few persons that we met was the daughter of Joseph Bonaparte, ex-king of Spain, although I was not told who she was until after she had passed. Her mother was Mme. Dellafaille, and who was for many years the owner and occupant of a charming residence on a bend of the Indian River, near Evans Mills, a village ten miles north of Watertown.

The daughter, Caroline, who is a lady of elegant accomplishments and refinement, is the wife of Howell Benton, Esq., of the village of OxBow, where they have resided for the past thirty years. The father of Benton, an able physician, settled as a pioneer doctor at the OxBow, so called from a grand curve of the Oswegatchie River, near the borders of Jefferson and St. Lawrence Counties. 

I was told that the Bentons are now residents of Watertown and that Mrs. Benton, the daughter of a king, devotes her time to teaching class of young ladies in French, drawing and music, for which her skill and accomplishments eminently qualify her. She is said to bear a striking resemblance to her father, the ex-king Joseph, as well as to her aunt Caroline, youngest of Napoleon's sisters, and wife of Murat, ex-king of Naples, after whom Mrs. Benton was named.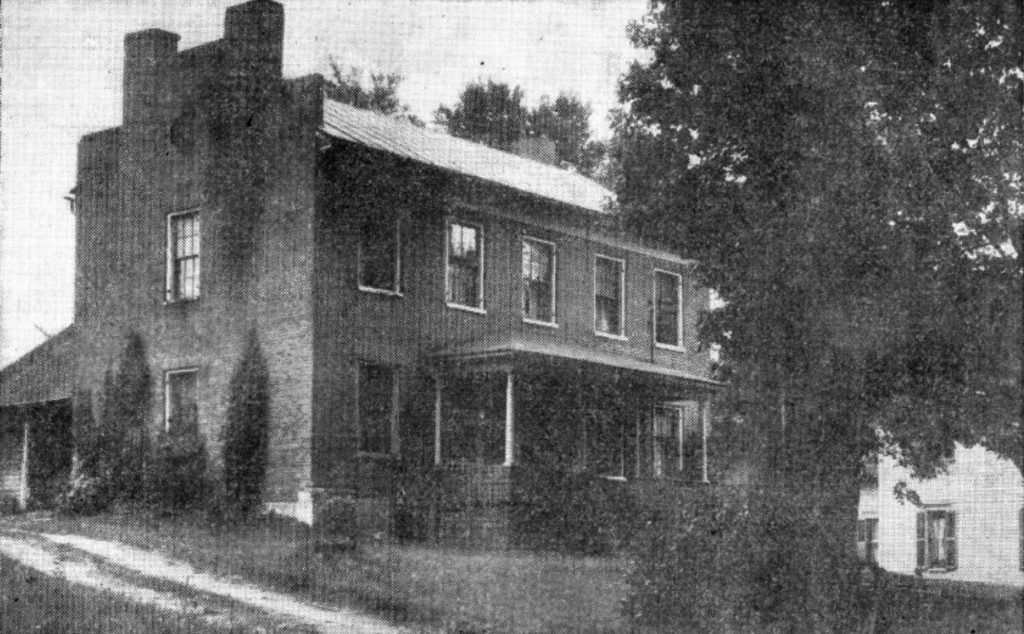 It is said Col. Benton squandered the money Joseph Bonaparte left Caroline, and she eventually left him, apparently between 1881 and the time of her death in 1890, if the information above is true. Her final years were ones of struggle, supporting herself through teaching at various areas schools in and around Watertown as well as Utica, having died in Richland Springs just south of there.
Years before her death, Caroline Charlotte had a yearly stipend of $1,200 up until the Franco-Prussian War in 1870. She visited her cousin, then Emporer Napoleon III, in 1869, who graciously received her and formally recognized her as the daughter of Joseph Bonaparte. Though she was said to have been very proud of her royalty and heritage, the only American descendent of royalty, she rarely discussed it, knowing she also bore the scar of being an illegitimate child.
John Dennis, Jr., wrote another piece for the Buffalo Express, republished by The Times on November 5, 1890, about another unexpected encounter in Northern New York–
Still another surprise in the way of extremes meeting awaited your correspondent. Returning this afternoon from a visit to the ruins of the hunting lodge built by Joseph Bonaparte, the ex-king of Spain, I was fortunate to meet, in the person of Colonel Z. H. Benton, a participant in the events of the early century around Lake Bonaparte.

A prim, scrupulously-dressed gentleman of the old school, he preserves with his cocked hat and ruffled shirt, the characteristics of dress which he has brought down from the days of Joseph Bonaparte. From the lips of one of the associates of the exiled prince I have learned many facts regarding the visit of the ex-king to this country. Although a mere lad at the time, Colonel Benton's recollection of the four visits of Joseph Bonaparte to his hunting seat on the high bluff over the lake which still bears his name are very vivid.
When the star of his illustrious younger brother was eclipsed in darkness at Waterloo, Joseph Bonaparte found himself a fugitive from the Spanish Kingdom. It wasn't until about 1828 that he visited for the first time his estate in this north country. He visited Lake Bonaparte four or five years in succession, and it was during one of these visits thatColonel Benton, then a boy in his early teens, made the acquaintance of the count.

From the Colonel's description, which was based upon this acquaintance, which lasted until Bonaparte's final departure for France in 1839, the ex-king was what would be called today a "high roller." His trips to this section were made with six horse coaches. He traveled the State road to a point this side of Carthage, and then came in to the lake over Corduroy road, which he had caused to be constructed, remains of which are extant.

"Joseph Bonaparte was the handsomest man I ever saw," said the colonel, as he grew interested in the story, which of late years he has seldom, if ever told. "When he visited his hunting seat he did so with true royal splendor. His company always numbered sixteen guests and sixteen servants and the expert hunters of the day, hereabouts, chased the deer over the same courses those dogs over yonder are driving them today, to provide the household with game."
As for the Joseph Bonaparte house in Natural Bridge, it was eventually turned into apartments, then sold to Jim Burns, who tore it down in 1901, it is believed.