After Court Battle, 1981 1000 Islands Music Festival Featuring Blue Öyster Cult Falls Far Short Of "Feared" 100,000 Attendees
Summertime, the perfect time for a music festival.  The 1981 1000 Islands Music Festival was coming on the heels of a few years of low-keyed events – so low key in fact there was scant media coverage, if any at all.  That all changed in 1981 when concert promoter John Arena promised a lineup in early concert flyers that drew criticism and fears from New York State officials in both the Department of Environmental Conservation and Department of Health attempting to have the concert stopped in the weeks leading up to it.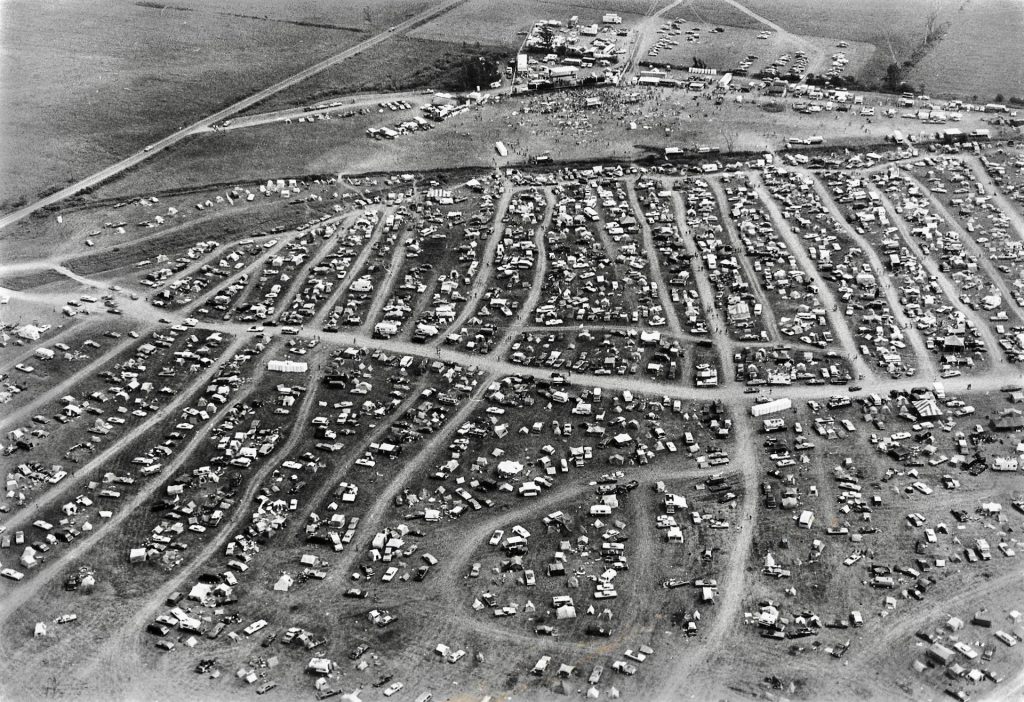 Controversy would ensue in April when promoters began distributing flyers with names of bands such as Rush, The Outlaws and Blue Öyster Cult in big print with the finer print beneath stating that the bands had been invited to play with no guarantee they would actually perform.  A representative from the State District Attorney's office in Watertown called it "deceptive advertising."  Concert promoters called it a "grave mistake" and offered refunds.
John Arena would nevertheless pull off agreements with a number of national bands for the 1981 1000 Islands Music Festival, including the aforementioned Blue Öyster Cult whose members Al and Bouchard were born in Watertown and raised locally in Clayton with their parents later residing on Winslow Street in Watertown.  The band formed in 1967 while members were in attending college downstate at Stony Brook University.  Other acts included Earl Scruggs, Chubby Checker, Greg Kihn Band, Southside Johnny and the Asbury Jukes and New Ryders of the Purple Sage whose entire performance can be heard here.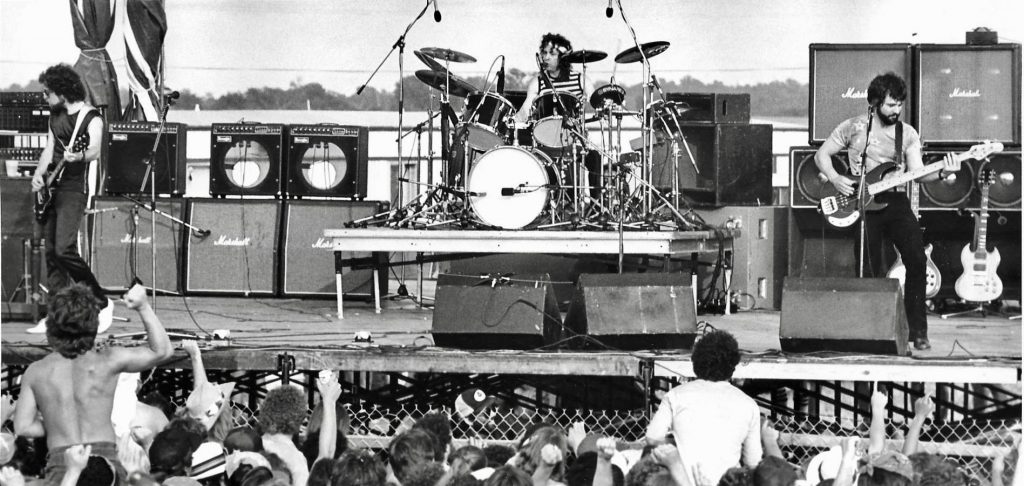 While Blue Öyster Cult experienced a number of hits in the 1970s, particularly "Don't Fear the Reaper" which was featured in John Carpenter's original 1978 slasher Halloween, the band would get a boost in 1981 from MTV's heavy rotation of their new single "Burnin' For You" of their album ""Fire of Unknown Origin" released that same year.  Incidentally, John Carpenter had ties to the North Country having been born in Carthage while contemporary and the late director Wes Craven of A Nightmare on Elm Street and Scream fame taught at Madrid-Waddington High School and Clarkson College of Technology (later to be named Clarkson University) in Potsdam.
The Greg Kihn Band hailed from the San Francisco area having formed at nearby Berkley in 1975.  The group also received a boost from MTV with videos for "The Breakup Song" and "Jeopardy" receiving heavy rotation as well as radio play nationwide.  The band's setlist would be cut short after someone in the crowd threw an explosive up on stage resulting in an injury to one of the band members.  Chubby Checker was noted as being so down-to-earth, he actually drove his own tour bus to the show.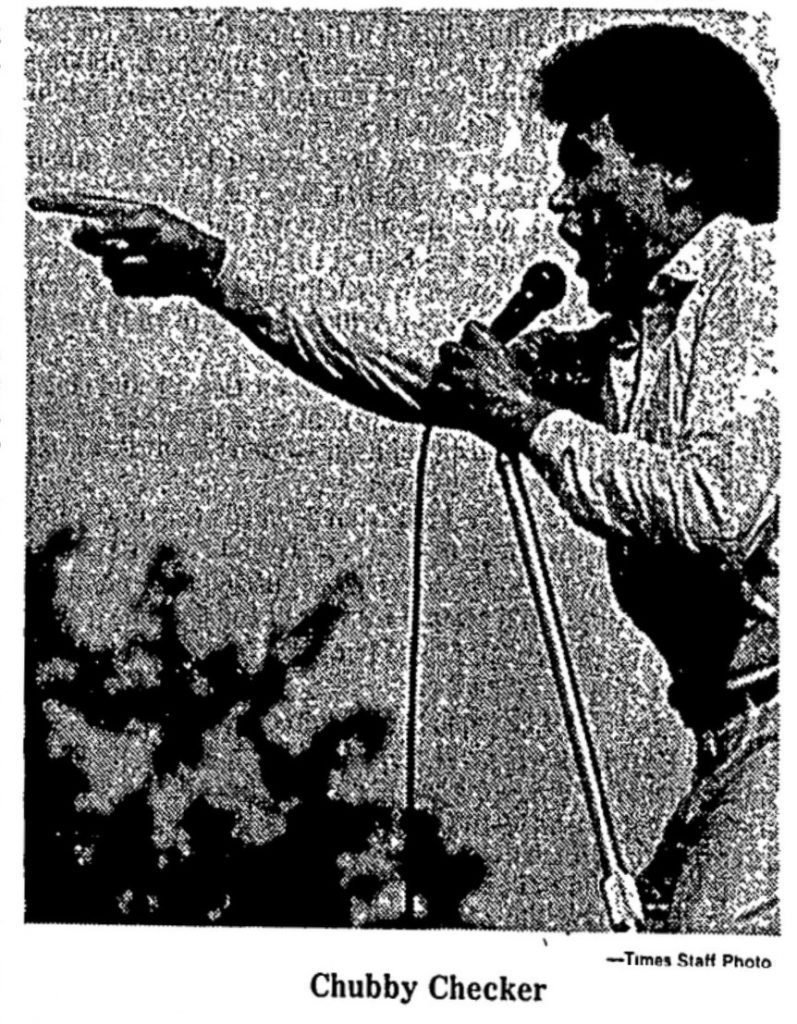 In the weeks leading up to the three-day event, the local media began covering the build-up to the event, and its ensuing controversies, predicting a crowd estimate of 50,000+.  State officials for DEC and DOH believed numbers could swell to 100,000 and cited any number of environmental issues that could result from unprepared organizers, basing their fears on the downstate Woodstock concert 12-years earlier that had yet to leave the collective conscience when crowds swelled to over 400,000.
The state officials had "locked horns" in prior years over attendance figures stating that 5,000 was the cut-off between "festival" and "mass-gathering."  Bands were still in negotiations for the 1981 1000 Islands Music Festival until the final weeks and though both sides agreed the event would breach the cut-off mark, concert promoters couldn't give an estimate to which planning of security and facilities could be adequately done.  State officials subsequently filed a court injunction to have the concert stopped.  Though the concert promoters would win the battle in the courts, the uncertainty of the event while it played out so close to the event was later blamed for significantly impacting ticket sales.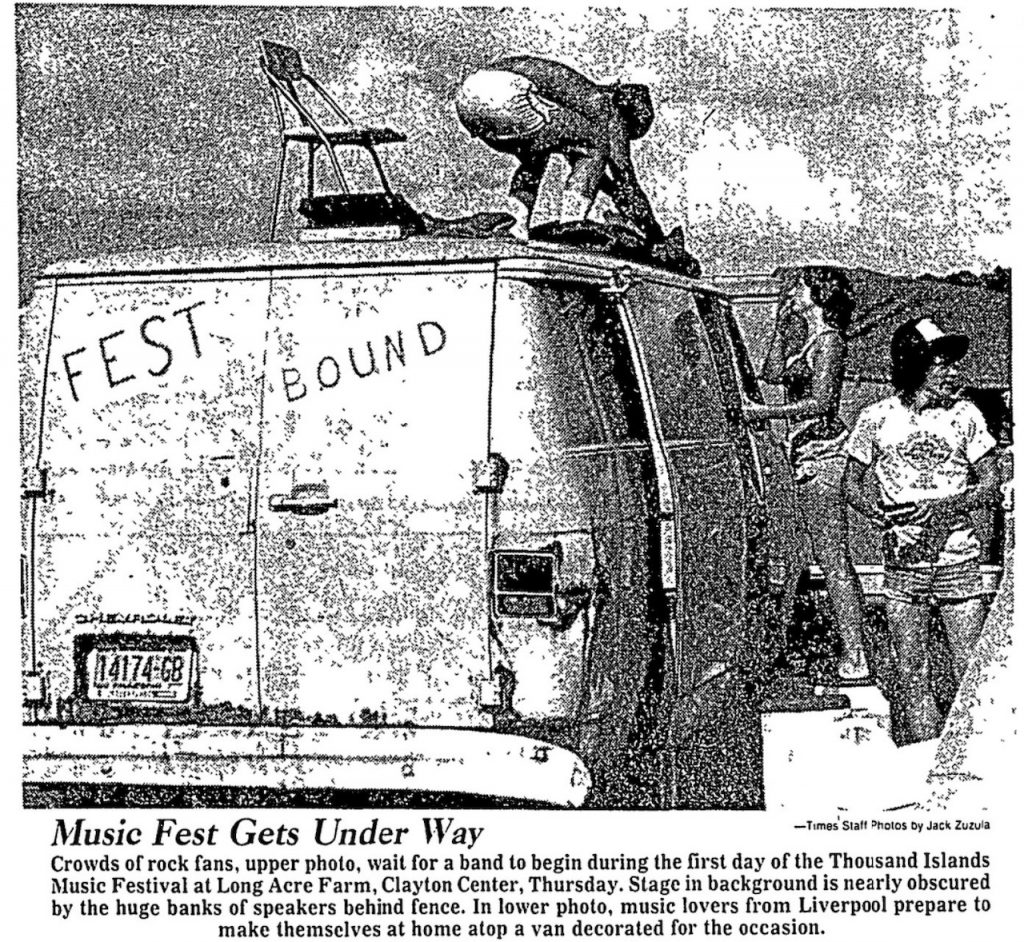 As the green-light was finally given, the Watertown Daily Times reported on July 1–
Clayton Center – As the sun glared down on the Long Acre farm this morning, workers, merchants and even a few early spectators readied themselves for this year's edition of the Thousand Islands Music Festival.

The festival, which will kick off Thursday morning, will feature such big name bands as Blue Oyster Cult, Southside Johnny and the Asbury Jukes and New Ryders of the Purple Sage.

However, those who arrived early for the show said the national acts are a bonus — it's the festival they're here for.

About a dozen campsites were set up by this morning, as some spectators trickled in to avoid the flood of people which are expected this weekend.

"I've come to get a good up-front seat," said Mark Dixon, Rochester, as a Greatful Dead tune played on his car stereo."It really doesn't matter who's playing.  We're gonna have a good time."

However, Mr. Dixon's friend Brian Maxim later asked, "The Cult's playing this weekend, right?"
Below: The famous Saturday Night Live skit spoofing Blue Öyster Cult's need for more cowbell.
By Friday, July 3rd, the Thousand Islands Music Festival was creeping towards 16,000.  Local authorities reported the night was quiet and everything appeared to be running smoothly with heavy traffic heading north all evening and night-long with daytime highs hitting around 90 raising concerns over potential issues with food-handling.  
With the 1981 1000 Islands Music Festival set to begin, more controversy would be involving Blue Öyster Cult.  The week preceding the 1981 1000 Islands Music Festival, Blue Öyster Cult found themselves in Chicago taping an appearance for the Merv Griffin show.  On the 4th of July, they played a concert in Oakland with the likes of Pat Travers, Loverboy, Ozzy Osbourne and 415. They would then make a hectic trip back east to play at the local festival the next day.
Upon arriving for the 1000 Islands Music Festival, Blue Öyster Cult apparently demanded an extra $6,000 up front prior to taking the stage.  The Watertown Daily Times reported that it "seems" the road crew required they be picked up in limos.  Instead, they got Cadillacs, apparently five minutes late and "a little bit dirty," which prompted the request for the additional fees on top of the already $60,000 price-tag.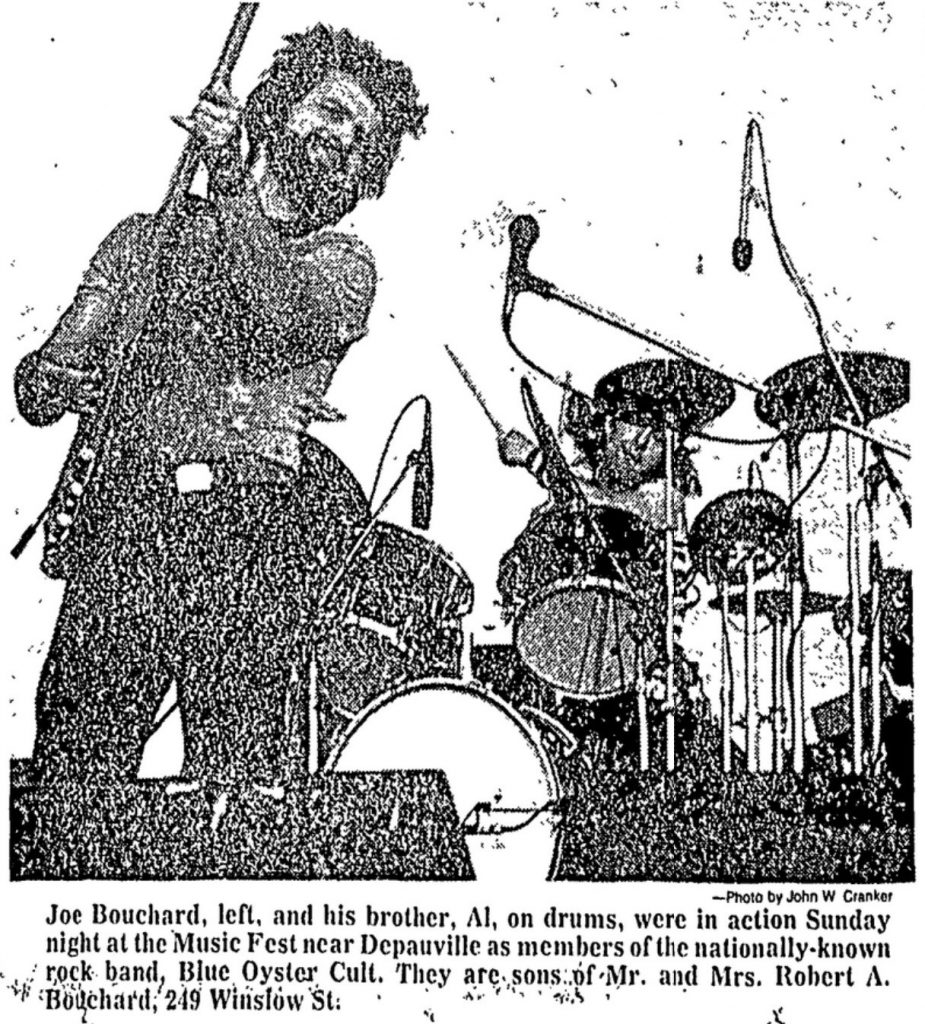 Later, Jefferson County Sheriff O'Neil stated, without naming the band specifically, that such antics could have resulted in the crowd rioting.  At the time, promoter John Arena was having issues paying the security crew, some of which were Watertown city police, due to the much lower than expected turnout.  
When it was all said it done, the even left concert promoter with a loss of "at least" $150,000 after drawing less than 9,000 paying customers despite the national talent.  According to The Times—
Mr. Arena said Jefferson County Sheriff's Department estimates that between 16,000 and 20,000 people attended the fest were exaggerated.  

"I have no idea of the actual number, but we sold 8,500 tickets, tops," the dejected promoter said.  "I'm in the hold for $150,000.  I'm disgusted." 

"The festival itself is fantastic," said Mr. Arena.  "Everybody made out except me."

"That health department thing didn't help," he said.  "It put a lot of doubt in people's minds." 
As soon as their set ended, the members of Blue Öyster Cult exited the stage to a waiting helicopter to fly them back to Syracuse to catch a flight to take them to Oakland for another performance the next day.  The year would mark the last of the band's commercial success and would see the departure of Albert Bouchard shortly after the festival.  Brother Joe would continue with the band for several years before exiting as well, but both have continued to perform occasionally as guests with current lineups of the band over the years.
Below, a conversation with Albert Bouchard returning to Stony Brook.
The controversies over the 1981 1000 Islands Music Festival would continue afterward, with cleanup taking place weeks afterwards and criticism over its coverage.  The event played out like a mini-Woodstock, with alcohol and drugs in abundance and The Times noting there were other things in the air besides the sound of music (love apparently one of them.)
One upset Watertown Daily Times reader voiced their displeasure with the rock fest photos, calling them "unnecessary, disgusting and bordering on the obscene."  It's a good thing they didn't see the ones that weren't printed.  Another bemoaned "Rock festivals not what young people need," stating–
I had to laugh at the title of the Fest; "Celebrate Life."  There is no celebrating life when you are so spaced-out that you can hardly absorb what is going on around you.  Apparently the scene was littered with drunkeness, out and out lewd actions, open love making, drug taking in public, public urination, vomiting, etc.  These stories were told over and over again, so I am sure it is not just an isolated incident.  
The letter's author has a point and I'm sure music producer Bruce Dickinsons, yes, that Bruce Dickinson, would wholeheartedly agree that what everybody really needs today is more cowbell.