Completed in 1880, Theological Hall is the Third Oldest Building on Queen's University Campus
Like many construction efforts in its era, Theological Hall was built on donations, or subscriptions, made my citizens as a means of building something that would benefit the community.  It would be the third building constructed as part of what was originally called Queen's College at Kingston from its beginnings in 1841 until 1912 when it was renamed Queen's University at Kingston, or as it's more commonly referred to as, Queen's University.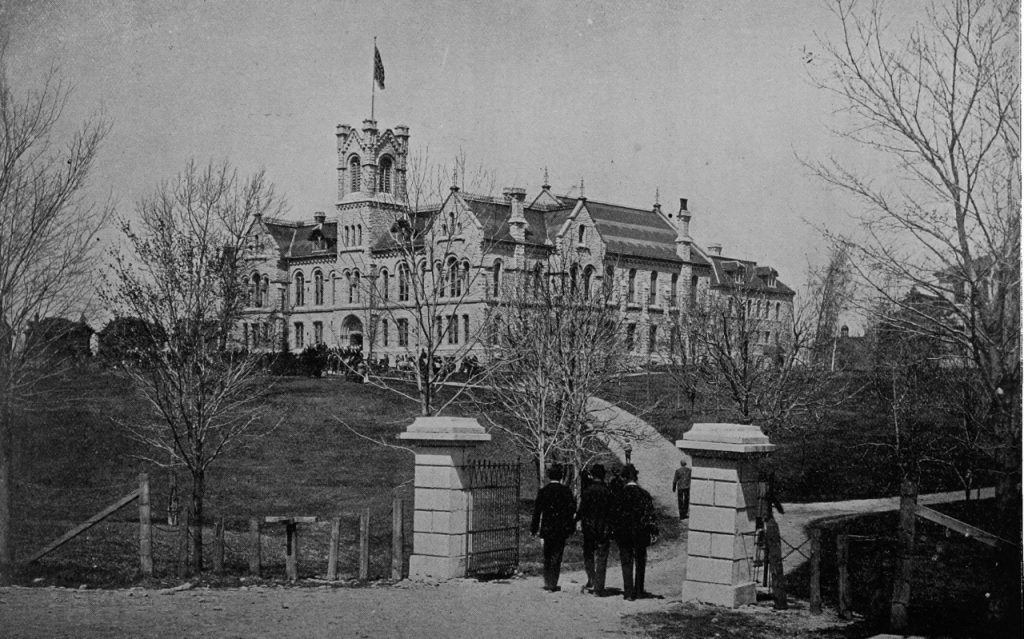 Upon its completion in 1880, Theological Hall, as it is known today, was originally the college's main building and referred to as "The College."  Along with having a large Convocation Hall, the building was home to Arts and Science classes along with a library that was located in its rounded end until 1912.
Today, the building is home to Religious Studies as well as the Department of Drama as part of Queen's University's main campus comprised of 99 acres.  The other, "west campus," is located as the name suggests, west of the main campus and situated on 67 acres near the old Kingston Penitentiary Water Tower.  The public university serves nearly 32,000 students as of 2020.
More info coming soon!